1962 Mercedes-Benz 220 Series news, pictures, specifications, and information

Tweet
At the 1959 Frankfurt Show, Mercedes-Benz introduced four new models, including the 220SE. All four models shared the same basic unitary-construction bodystyle and were fitted with an independent suspension at all four corners. These new cars were longer than their predecessors and featured a wider radiator shell, wrap-around windscreen, wider rear window and vertically positioned twin headlamps. Powering the new cars began as a 2915cc SOHC six-cylinder powerplant which later grew to 3499cc V8 and offering 200 horsepower in the 1969-71 280SE 3.5.

In 1960, the 220b became the replacement for the 219 sedan, the 220SB sedan replaced the 220S, and a 220SEb series became the replacement for the 200SE.

This Mercedes-Benz 220SE Convertible is finished in brown with a tan interior. It has air conditioning, power windows, and a more modern, aftermarket Panasonic radio with cassette player.

In 2011, the car was offered for sale at the Quail Lodge in Carmel, California, presented by Bonhams auction. It was sold for the sum of $64,350 inclusive of buyer's premium.
By Daniel Vaughan | Oct 2011
This 1962 Mercedes-Benz 220 SEb 2-Door Hardtop is finished in white with an Argent Silver top over a bright red interior. It has new correct wide whitewall tires and is powered by the 2.2-liter overhead-cam six-cylinder engine with Bosch Mechanical Fuel Injection system mated to a 4-speed manual gearbox.

In 2012, this car was offered for sale at the Glenmoor Gathering Auction presented by Classic Motorcar Auctions. As bidding came to a close, the car had been sold for the sum of $10,800 including buyer's premium.
By Daniel Vaughan | Nov 2012
For more information and related vehicles, click
here
CHRYSLER GROUP LLC FORMS PARTNERSHIP WITH NATIONAL FEDERATION OF INDEPENDENT BUSINESS (NFIB)
◾Eligible NFIB members and their employees offered $500 discount toward purchase or lease of select Chrysler Group and FIAT brand vehicles ◾NFIB members and their employees also eligible for On The Job® incentives through Chrysler Commercial Vehicles June 25, 2014 , Auburn Hills, Mich. - Chrysler Group LLC has formed a partnership with the National Federation of Independent Business (NFIB), a nonprofit association of 350,000 small and independent business owners across the nation. ...[Read more...]
BOSCH TECHNOLOGY POWERS 2014 CHEVROLET CRUZE CLEAN TURBO DIESEL
- Cruze Clean Turbo Diesel available now in U.S. and Canada - Bosch predicts more than 60 clean diesel models in N.A. market in 2017 - Vehicle achieves industry-best, EPA-estimated 46 mpg highway FARMINGTON HILLS, Mich. – Bosch, a leading global technology supplier, announced today that its clean diesel technology is featured on the 2014 Chevrolet Cruze Clean Turbo Diesel. Bosch provides the fuel injection system, ceramic glow plugs, engine control module, exhaust gas treatment tech...[Read more...]
New Study Finds U.S. Diesel Vehicles Have Lower Total Cost Of Ownership Than Gasoline Vehicles
Washington, D.C. – A new study released today found that diesel vehicles saved owners between $2,000 to $6,000 in total ownership costs during a three to five year period when compared to similar gasoline vehicles, according to data compiled by the University of Michigan Transportation Research Institute. The University of Michigan study - Total Cost of Ownership: A Gas Versus Diesel Comparison - was conducted for Robert Bosch LLC and the results were released today at the ...[Read more...]
Active Comfort provides for stress-free driving and recuperation in the car
Mercedes cars take on the role of personal coach What could be better than a personal coach with a tailor-made training programme to enhance your fitness and general well-being, on hand to support you at any time of the day or night? Tomorrow's Mercedes-Benz cars will take on this very role. Active Comfort, defined as 'performance-enhancing comfort', provides for well-being, recuperation and subsequent fitness at the wheel. The experts from Mercedes-Benz Cars and Mercedes-Benz Trucks a...[Read more...]
Formula racing cars from three different decades - up close in the paddock for the whole audience
Bosch Hockenheim Historic - Das Jim Clark Revival' 2012 is the only event for classic cars in Europe where you will be able to witness five different racing series for Formula cars on only one weekend. This way, the memorial event for Jim Clark from 13 April to 14 April 2012 definitely lives up to its expectations. The Scotsman attained success in numerous Formula types. The Monoposti of racing classes like the FIA IHFO Championship, European Formula 2, Boss GP and FIA Lurani Trophy will fig...[Read more...]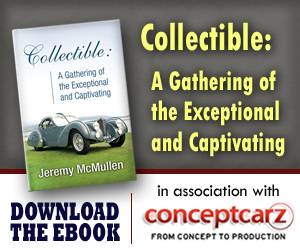 Similarly Priced Vehicles from 1962
Ford Thunderbird ($4,320-$5,440)
Jaguar Mark II ($5,050-$5,050)
Jaguar E-Type XKE ($5,599-$5,890)
Porsche 356B ($3,600-$7,700)
Chrysler 300H ($5,090-$5,460)
Mercedes-Benz 190 SL ($5,030-$5,245)
Cadillac DeVille ($5,390-$6,605)

Average Auction Sale: $40,847
Mercedes-Benz
Monthly Sales Figures
Volume
October 2014
30,733
September 2014
29,523
August 2014
28,958
July 2014
29,406
June 2014
28,707
May 2014
26,617
April 2014
28,281
March 2014
29,316
February 2014
22,609
January 2014
23,892
December 2013
35,835
November 2013
36,386
(More Details)
© 1998-2014. All rights reserved. The material may not be published, broadcast, rewritten, or redistributed.