Image credits: © Honda.
2013 Honda Fit EV news, pictures, specifications, and information

Tweet
Honda Fit EV Makes World Debut at Los Angeles Auto Show
Battery electric commuter vehicle launching summer 2012

Honda today unveiled the all-new 2013 Fit EV at the Los Angeles Auto Show, announcing plans to begin leasing the 123 city-mile per charge (76 mile range combined adjusted city/highway)1 battery electric commuter vehicle to its Ú.S. customers in the summer of 2012. The Fit EV is based on the popular Fit hatchback and is a part of the company's diverse portfolio of alternative fuel vehicles that includes gasoline-electric hybrid, plug-in hybrid, fuel cell-electric and natural gas-powered models.

American Honda will begin leasing the Fit EV to customers in select California and Oregon markets next summer, and will expand to six East Coast markets in early 2013. The Fit EV's Manufacturer's Suggested Retail Price2 (MSRP) is $36,625 wîth an estimated lease priced at $399 a month. Honda will monitor market acceptance, but expects volume at this early stage of production to be approximately 1,100 Fit EV's over the next three years.


'The Fit EV is the next critical step in Honda's portfolio approach to alternative fueled vehicles,' said John Mendel, executive vice president of sales, American Honda Motor Co., Inc. 'There is no other automaker on the planet whose spirit is more deeply invested in the effort to realize a cleaner, more energy-efficient and ultimately more sustainable transportation future than Honda.'

Customers interested in leasing a Fit EV are encouraged to sign up at www.FitEV.Honda.com where they can receive more information and sign up for the opportunity to become a future Fit EV customer.

Fit EV Performance
The Fit EV is designed to meet the needs of an average urban commuter, offering an estimated driving range of 123-miles on a single charge using the ÚS EPA city cycle test methods (Honda anticipates a combined city/highway EV range of 76 miles on the new Fuel Economy labels) 1. The Fit EV will be powered by a 20 kWh lithium-ion battery and a 92 kilowatt coaxial electric motor. The high density electric motor, derived from the motor used in the FCX Clarity fuel cell electric vehicle, delivers excellent efficiency and power while remaining quiet at high speeds.

Driving range of the Fit EV can be maximized by using several innovative features, including a 3- mode electric drive system, adapted from the CR-Z Sport Hybrid. The system allows the driver to select between Econ, Normal and Sport to instantly and seamlessly change the driving experience to maximize efficiency or improve acceleration. While in Econ mode, practical driving range can increase by as much as 17-percent compared to driving in Normal mode. Acceleration improves significantly when in Sport mode, adding to the Fit EV's fun to drive nature.


Vital Stats

---
In addition to the 3-mode driving system, the Fit EV includes interactive coaching features designed to assist the driver in maximizing battery performance and driving range. The power meter alerts the driver to optimal driving conditions. Additional energy- saving features includes a highly efficient electric air conditioning system and new regenerative braking system.
The 6.6 kW, onboard 32 amp charger allows for convenient recharging of the Fit EV. With a 240-volt charger, the Fit EV can fully recharge in as little as three hours. At launch timing, Honda will have a preferred Electric Vehicle Supply Equipment (EVSE) charging supplier.

Fit EV Exterior and Interior Styling
The exterior dimensions of the Fit EV are identical to the gasoline-powered Fit wîth the addition of a higher hip point to accommodate the under floor placement of the 20 kWh battery. When the car launches in summer 2012, it will be available in one exclusive color, Reflection Blue Pearl. EV badges on the rear hatch and decals on the side of the vehicle distinguish the electric vehicle from its gasoline counterpart.

The Fit EV carries a familiar chrome front fascia that is similar to other Honda environmentally-responsible vehicles like the FCX Clarity fuel cell electric vehicle and Insight hybrid. The Fit EV is outfitted wîth distinct five-spoke alloy wheels and an aerodynamic rear spoiler.

In the passenger cabin, the seating surfaces are covered wîth bio-fabric. The Fit EV features illuminated meters that alert the driver to key vehicle functions including state of charge, battery usage and driving range. The meters change color depending on the driving mode selected (green, white or red).

The Fit EV features a spacious and functional cabin wîth comfortable seating for up to five passengers. For enhanced versatility, the Fit EV offers multiple seating and cargo-carrying configurations.


Fit EV Telematics and Interactive Remote
To help the driver manage the electric vehicle ownership experience, the Fit EV will have a standard telematics system that allows the driver to stay connected through a smartphone, personal computer or interactive remote. Through the Fit EV smartphone and computer applications, the driver can remotely view the vehicles state of charge, initiate charging and activate the air conditioning and heater, to pre-condition the vehicle while connected to the grid which maximizes battery range on start-up. The mobile application and website also offers the ability to set charging notifications and alerts to optimize charging times based on varying utility rates and provides access to 24-hour roadside assistance. The Fit EV will come equipped wîth a standard Honda Satellite-Linked Navigation System™ that provides the ability to locate public charging stations and frequently updated traffic information.

The interactive remote allows the driver to monitor the vehicles state of charge and cabin temperature. Additionally, the driver can initiate and terminate charging and remotely turn on the air conditioning using the interactive remote. The interactive remote does not require an internet or mobile connection to operate however the driver must be within 100 feet (30 meters) of the vehicle.

Honda Electric Vehicle Demonstration Program
Honda will test the Fit EV wîth the City of Torrance, California Google Inc. and Stanford Úniversity as a part of the Honda Electric Vehicle Demonstration Program. Each program participant will provide Honda wîth real-world feedback on the Fit EV. Individually, each participant will use the Fit EV to further initiatives such as research into human behavior and various usage like personal, fleet and car-sharing.

Honda Environmental Leadership
In addition to the Fit EV, Honda is a leader in the development of leading-edge technologies to improve fuel efficiency and reduce CO2 emissions.

Honda has led the Únion of Concerned Scientists (ÚCS) rankings of overall vehicle environmental performance since 2000, and a Honda vehicle has topped the list of America's greenest vehicles, from the America Council for an Energy-Efficient Economy (ACEEE), for eleven consecutive years.

In 2006, Honda became the first automaker to announce voluntary CO2 emissions reduction targets for its global fleet of automobile, powersports and power equipment products and its global network of manufacturing plants. Today, the company is striving for even greater reductions in CO2 emissions that contribute to global climate change, while also working to minimize waste, water use and the total environmental footprint of its operations worldwide.
Source - Honda
For more information and related vehicles, click
here
HONDA REDUCES THE COST TO TAKE HOME A FIT EV
05/30/2013 - TORRANCE, Calif. ◾Fit EV monthly lease price reduced from $389 to $259 a month for new and existing lessees ◾New three-year lease term requires no down payment and includes unlimited mileage, routine maintenance and collision coverage ◾Customers receive 240 volt EV home charging station equipment as part of the lease Honda today announced an attractive new price package for the highly efficient and fun-to-drive all-electric Fit EV including the new competitive lease pr...[Read more...]
VOLKSWAGEN E-GOLF TO MAKE NORTH AMERICAN DEBUT AT THE LOS ANGELES AUTO SHOW
The first fully electric Volkswagen for the U.S. market promises everyday usability and versatility with zero tailpipe emissions and low ownership costs ◾ Drivetrain consists of 24.2 kWh lithium-ion battery and 115 horsepower electric motor: 7.2 kW onboard charger is standard ◾ Three driver selectable regenerative braking modes ◾ Standard Fast Charging capability allows 80 percent battery charge within 30 minutes ◾ Roadside Assistance Plan takes the anxiety out of 'range anxiety' ◾ First Vo...[Read more...]
VOLKSWAGEN XL1, WORLD'S MOST FUEL-EFFICIENT AND AERODYNAMIC PRODUCTION CAR, MAKES U.S. DEBUT IN CHATTANOOGA
XL1 displayed at the 2013 Society of Environmental Journalists Conference Chattanooga, Tenn. - The Volkswagen XL1, the most fuel-efficient and aerodynamic production car in the world, made its U.S. debut at the 23rd Annual Society of Environmental Journalists (SEJ) Conference at the Chattanooga Convention Center today. The XL1 offers an estimated European combined fuel consumption rating of 261 mpg (more than 200 mpg estimated in the U.S. cycle) and can cover up to 32 miles as ...[Read more...]
BMW at the 2013 Frankfurt International Motor Show (IAA).
Munich. The present and future of driving pleasure converge in the new models presented by the BMW and BMW i brands at the International Motor Show (IAA) 2013 in Frankfurt am Main. One of the highlights of the world's most important car show this year is the joint premiere of the BMW i3 and BMW i8. The BMW Group's first purely electrically powered vehicle to go into series production and the world's most forward-looking sports car showcase the future focus, universal appeal and broad spre...[Read more...]
PORSCHE 918 SPYDER WOWS GOODWOOD
◾Innovative 887 hp plug-in hybrid super sports car makes public dynamic debut at Festival of Speed ◾Pedigree motorsport technology delivers maximum performance with minimum fuel consumption ◾Mid-mounted 4.6-litre V8 engine and two electric motors with lithium-ion batteries combine to deliver 0-62 mph in 2.8 secs, 211 mph top speed, plus approx. 85 mpg and 79 g/km CO2 (NEDC) ◾Independent all-wheel drive offers traction and driving dynamics benefits ◾Priced from 781,155 Euro – 'Weissach' packa...[Read more...]
BMW I3 CONCEPT COUPE: EUROPEAN PREMIERE PLUS INTELLIGENT RANGE-ENHANCING SOLUTIONS
The BMW i3 Concept Coupe celebrates its European premiere in Geneva, while the BMW i8 Concept Spyder also makes an appearance. These two concept models reflect the current status of the ongoing development process and illustrate the potential breadth of an extended BMW i portfolio. At the same time they show how high-performance, zero-emission mobility is also able to deliver when it comes to emotional excitement and sheer appeal. Both models are built around BMW eDrive technology, which will pr...[Read more...]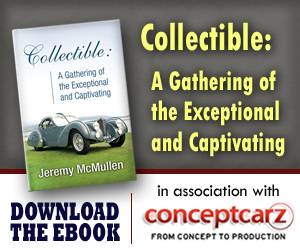 Honda
Monthly Sales Figures
Volume
September 2014
104,391
August 2014
151,551
July 2014
123,428
June 2014
117,817
May 2014
137,928
April 2014
118,334
March 2014
117,738
February 2014
88,860
January 2014
80,808
December 2013
119,504
November 2013
101,948
October 2013
100,242
(More Details)
© 1998-2014. All rights reserved. The material may not be published, broadcast, rewritten, or redistributed.