1939 Buick Series 80 Roadmaster news, pictures, specifications, and information

Tweet
For 1939, a Buick Roadmaster Convertible Sedan was used to pace the Indianapolis 500. Along with this tremendous honor, Harlow Curtice, Buick's chief, was determined to set a new sales record. A sales target of 200,000 cars was set, and at the dealer's kickoff meeting, an airplane was displayed on stage with the number '200,000' painted on its wings. The goal was a success, as Buick sold more than 208,000 cars, earning it number four in the industry.

Buick's entry level, Series 40 Special was responsible for most of Buick's sales in 1939, with over 166,000 units sold. The Roadmaster, positioned above the Series 60 Century and below the Series 90 Limited, brought in over 6,000 sales. The Touring Sedan found the most buyers, with 5,460 units produced. Just three were Sport Phaetons. 311 examples of the Phaeton, 303 Formal Sedans, and 20 Sport Sedans accounted for the remainder of the Series 80 sales.

Powering the Series 80 was an overhead valve eight-cylinder engine offering 141 horsepower and was mated to a three-speed sliding gear transmission. Hydraulic brakes could be found at all four corners.

This Roadmaster is an '80C' Sport Phaeton. It has a 'fastback' trunk which is differentiated from the more common 81C 'Trunk-Back' model, also known as the Bustle-back. This vehicle is presented in Indy 500 Livery, and finished in yellow finish with gold lettering with a red interior and black 'parade tonneau.'

In 2011, this car was offered for sale at the Hershey, PA auction presented by RM Auctions. It was estimated to sell for $75,000 - $95,000. As bidding came to a close, the car had been sold to the sum of $62,500 inclusive of buyer's premium.
By Daniel Vaughan | Dec 2011
The Roadmaster named first appeared on Buick automobiles in 1936 as a celebration of their engineering improvements and advancements in design. The Buick Series 80 became known as the Roadmaster. The Roadmasters were built on the longest wheelbase Buick had to offer. From 1946 through 1957 they were the most elegant and prestigious automobiles that Buick sold.

From 1936 through 1948 the Roadmaster appeared in coupe, sedan, convertible and station wagon bodystyles. A hardtop coupe was added in 1949 and dubbed the Riviera.

The Roadmaster named reappeared in 1991 and continued in production until 1996. It served as a replacement for the Electra model line and offered as an Estate Wagon. A sedan was introduced in 1992.

The end of the 1953 Buick Roadmaster station wagon meant the end of the last wood-bodied station wagon to be mass-produced in the United States. In 1996, the end of the Buick Roadmaster Estate Wagon meant the end of the full-size family station wagons.
By Daniel Vaughan | Mar 2006
For more information and related vehicles, click
here
HONDA PERFORMANCE DEVELOPMENT ENGINES ON DISPLAY AT SEMA
◾Ladder of HPD engines featured, from karting to Indy car ◾Indianapolis 500-winning Honda Dallara centers display ◾B-Spec HPD Fit demonstrates range of available products 11/04/2014 - LAS VEGAS -- Today Honda Performance Development (HPD) will feature nearly a dozen racing products at the Honda booth at the 2014 Specialty Equipment Market Association Show (SEMA) in Las Vegas, illustrating the wide range of competition products and services offered by the racing subsidiary of American...[Read more...]
120 years of motor sport at Mercedes-Benz take centre stage at the Goodwood Festival of Speed 2014
'Addicted to Winning': at this year's Goodwood Festival of Speed, Mercedes-Benz looks back on some fascinating racing victories of the last 120 years •The unique motor sport heritage of the Mercedes-Benz brand is being celebrated with an exclusive installation by sculptor Gerry Judah •Mercedes-Benz and Gran Turismo®6 jointly celebrate '120 years of motor sport' Stuttgart. – The thrilling victories of the Mercedes-Benz Silver Arrows mark the peaks of the history of motor sport for...[Read more...]
Techno Classica 2014: more than 30 racing cars to celebrate 120 years of Mercedes-Benz motor racing history
•Cars that were the heroes of magical moments put their stamp on this high-powered, most comprehensive show presentation •With more than 30 vehicles, Mercedes-Benz Classic presents motor racing history in all its unique breadth and depth •120 years of Mercedes-Benz motor sport in the focus of the leading international classic motor show 120 years of Mercedes-Benz motor racing history have produced a timeline of extraordinary victories which since 1894 also stand for outstanding innovations ...[Read more...]
THE 2014 AMELIA ISLAND CONCOURS D'ELEGANCE HONORS FIFTY YEARS OF McLAREN
McLaren's 50th anniversary will be celebrated at the 19th annual Amelia Island Concours d'Elegance on March 9, 2014, with a display of rare and significant McLaren racers from five decades of competition. McLarens were not only victorious in the world's richest and most prestigious races, the company changed motorsport through a relentless pursuit of perfection and brought a strictly professional approach to a sport that had been more of a glamorous hobby than a true business. Today McLaren...[Read more...]
INTERNATIONALLY ACCLAIMED RACING CHAMPION GIL DE FERRAN NAMED AS FORMULA E AMBASSADOR
FLORIDA (August 12, 2013) – Gil de Ferran, a two-time IndyCar National Champion and Indianapolis 500 race winner, has today joined the FIA Formula E Championship as an Official Ambassador. Debuting in September 2014, Formula E is the world's first fully-electric racing Championship competing in city-centre circuits worldwide. The 45-year-old Brazilian, who boasts more than two decades of top-level motorsport experience gained both on and off the track in Formula 1, IndyCar and the Am...[Read more...]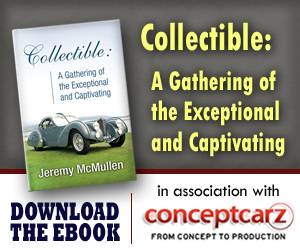 Similarly Priced Vehicles from 1939
LaSalle Series 50 ($1,323-$1,895)
Lincoln Zephyr Series 96H ($1,325-$1,795)
Packard 120 ($1,100-$1,900)
Buick Century ($1,175-$1,713)
Packard 1703 Super Eight ($1,650-$2,130)

Average Auction Sale: $34,912
Buick
Monthly Sales Figures
Volume
November 2014
19,143
October 2014
18,699
September 2014
17,466
August 2014
22,143
July 2014
17,683
June 2014
21,403
May 2014
19,957
April 2014
19,214
March 2014
20,428
February 2014
19,192
January 2014
13,278
December 2013
15,379
(More Details)
© 1998-2014. All rights reserved. The material may not be published, broadcast, rewritten, or redistributed.