Image credits: © Cadillac. GM Corp.
MSRP: $33,095-47,795
Invoice: $31,275-45,165
2013 Cadillac ATS news, pictures, specifications, and information

Tweet
2013 Cadillac ATS Challenges the Status Quo
• All-new, lightweight, rear-wheel-drive architecture wîth one of the lowest curb weights in the §egmènt – less than 3,400 pounds (1,542 kg)

• Broad lineup of engines, including two four-cylinders and a V-6 for North America, capitalizes on lightweight structure for performance wîth efficiency

• Cadillac CÚE, a comprehensive, in-vehicle experience that merges intuitive design wîth auto -first controls and commands for information and entertainment data



DETROIT – Cadillac today introduced the 2013 ATS, an all-new compact luxury sports sedan intended to challenge the world's best premium cars. Developed on an all-new, lightweight vehicle architecture, Cadillac's entry into the world's most significant luxury car §egmènt goes on sale this summer.

The rear-drive ATS brings Cadillac's blend of technologically driven performance, elegance and design to a new audience of spirited drivers. Its sophisticated driving experience is enhanced wîth Cadillac CÚE, a comprehensive, in-vehicle user experience that merges intuitive design wîth -first controls and commands for information and media data.

'Designed wîth quick, nimble and fun-to-drive dynamics, ATS expands Cadillac's portfolio into a crucial global §egmènt,' said Don Butler, vice president of marketing for Cadillac. 'For a new group of luxury consumers, this is a car that will fit their lifestyle and challenge the §egmènt's status quo.'

The Cadillac ATS is a new expression of Cadillac's Art & Science execution philosophy, built on a foundation of driving dynamics and mass efficiency. It is the most agile and lightweight Cadillac, wîth one of the lowest curb weights in the §egmènt – less than 3,400 pounds (1,542 kg).

Germany's famed Nürburgring served as one of the key testing grounds, along wîth additional roads, racetracks and laboratories around the globe, ATS engineers balanced performance wîth Cadillac's trademark refinement. Contributing components and features include:
• Nearly 50/50 weight balance

• Cadillac's first five-link independent rear suspension using lightweight, high-strength steel and efficient straight link designs


Vital Stats
Engine : 2.0 L., 4-cylinder
Power: 270 hp
Torque: 560 ft-lbs


---

Engine : 2.5 L., 4-cylinder
Power: 200 hp
Torque: 188 ft-lbs


---

Engine : 3.6 L., 6-cylinder
Power: 318 hp
Torque: 267 ft-lbs


---

6-speed Manual, 6-speed Automatic
• A multi-link double-pivot MacPherson-strut front suspension wîth direct-acting stabilizer bar
• Driver-adjustable FE3 sport suspension wîth Magnetic Ride Control real-time damping

• Únderbody aerodynamic shields

• Premium (belt driven) electric variable-effort §teering gear from ZF Steering Systems


• Four-channel ABS wîth available Brembo performance brakes

• Available all-wheel drive


'More than just another new entry, the ATS aims to change the status quo of the European-dominated §egmènt,' said Butler. 'That is why our approach in all elements of its development is so extensive and focused.'

A broad lineup of engines – including two four-cylinders and a V-6 for North America – delivers strong power to the ATS and capitalizes on the car's lightweight structure to complement its performance wîth efficiency. The optional engines include an all-new 2.0L turbocharged four-cylinder rated at 270 horsepower (201 kW) and Cadillac's award-winning 3.6L V-6, estimated at 318 horsepower (237 kW).

At 135hp/L, the new 2.0T is one of the most power-dense engines in the , topping engines from European competitors. ATS will offer both manual and automatic transmission options, along wîth rear-wheel and all-wheel-drive configurations.

The ATS will deliver peak highway fuel economy of more than 30 mpg.

A spirit of lightness and balance

Making the ATS one of the §egmènt's lightest cars was a fundamental criterion for and the guiding principle during its development, but it was done in a nuanced manner that ensures a refined driving experience.

'Low weight gives the ATS a more nimble and controllable feel, while also optimizing the performance and efficiency of the powertrains,' said David Masch, ATS chief engineer. 'But we were careful to manage the weight while maintaining Cadillac's signature levels of refinement.'

Optimizing the ATS's mass was the result of a four-pronged philosophy that included strict adherence to original architectural goals, measured load management throughout the vehicle, benchmarking components to see if lighter solutions were available and an overall culture that 'weighed' the mass of every component in the car against all aspects of its development.

An aluminum hood, magnesium engine mount brackets and even lightweight, natural-fiber door trim panels contribute to the ATS's low overall mass – and reflect the systematic approach of evaluating every gram that went into the car. But some weight was deemed not only beneficial, but essential to the ATS's driving experience. An example is the cast iron differential: Engineers found they could improve fuel economy wîth a cast iron differential rather than a lighter aluminum version.

And while the rear suspension is mostly steel, the focus on load management and straight links enabled significant weight savings without using alternate materials. This helps offset the weight of the engine and transmission at the front of the vehicle, helping the ATS deliver its near-perfect 50/50 weight balance, while also contributing to lower noise and vibration. A similar approach was taken on the wheels, where extra structural aluminum was strategically added to further reduce vibration.

'We approached development by counting all the grams in the ATS,' said Masch. 'We minimized them where we could and put them to the best use where they were needed.'

Tailored design weaves in signature style and refinement

The 2013 Cadillac ATS interprets Cadillac's Art & Science design language in a new proportion, tailoring the signature styling and refinement cues for the most compact Cadillac while upholding – and advancing – the exemplary attention to detail and technological elements for which the brand is known.

A long, 109.3-inch (2,775 mm) wheelbase and wide front/rear tracks are the cornerstones of the ATS's firmly planted stance, which is enhanced by short overhangs and taut sheet metal that appears to wrap tightly around the tires. Seventeen-inch wheels are standard and 18-inch wheels are available.

Bold vertical lighting elements – including new LED front signature lighting detail – as well as illuminating door handles and active grille shutters lend technologically advanced style and function to the ATS. The grille shutters close at certain highway speeds to reduce aerodynamic drag and enhance fuel economy.

A driver-focused interior wîth integrated technology and crafted materials complements the exterior elements and supports the ATS's driving experience. Everything from the placement of the pedals to the position of the shifter is designed for effortless and intuitive performance driving. Available performance seats have power-adjustable bolsters to optimize lateral support during high-load cornering.

Contributing to the interior's intuitive feel is an instrument panel that wraps into the doors and a center stack in the mid-instrument panel that flows into the center console. LED lighting for the bold gauge cluster enables clear, at-a-glance viewing in all lighting conditions, while ambient lighting accents functional elements of the console and doors.

Real wood, plated metal plating and carbon fiber trim and Cadillac's cut-and-sew instrument panel, console and doors enhance the emotional connection to the ATS. Choices of many interior color themes, each wîth unique accent trim material, cover a wide range of flavors – from light, open and warm to black and serious, to bold, technical and sporty.

CÚE and ATS technologies

The ATS is offered wîth Cadillac CÚE, a comprehensive, in-vehicle experience that merges intuitive design wîth auto -first controls and commands for information and entertainment data. It is designed to be unique for each consumer, from the 'simple user' to the fully connected 'super user.'

CÚE, which stands for Cadillac Úser Experience, pairs entertainment and information data from up to 10 Bluetooth-enabled mobile devices, ÚSBs, SD cards and MP3 players wîth a vehicle infotainment system that reduces complexity through customized information, voice commands and fewer buttons and larger icons. For example, most of today's luxury cars have around 20 buttons controlling the radio and entertainment functions. CÚE has only four.

The heart of CÚE is the eight-inch LCD multi-touch sensitive screen, seamlessly integrated into the top of the central instrument panel and a motorized fully capacitive faceplate at the bottom concealing a 1.8L storage area. The vibrant LCD screen displays CÚE's home page, which resembles a smart phone's screen by using large, easy-to-target icons to execute commands. Capacitive technology refers to using electrodes to sense the conductive properties of objects, such as a finger.

In addition to CÚE, the ATS is offered wîth other technologies, including:
• Bluetooth phone connectivity wîth voice recognition


• ÚSB, auxiliary and SD memory card ports

• SiriusXM Satellite Radio wîth three-month trial subscription

• Keyless access and keyless push-button start


• Reconfigurable 5.7-inch instrument panel cluster display

• Full-color reconfigurable heads-up display.


The ATS is offered as a well-equipped standard model and in Luxury, Performance and Premium Collections. A Bose® Cabin Surround audio system is offered on the standard model, as well as Luxury and Performance Collections. It is standard wîth the Premium Collection. A navigation system is also available wîth Luxury and Performance Collections and standard wîth the Premium Collection.

'Control and alert' safety strategy

Safety in the ATS is based on Cadillac's 'control and alert' strategy that employs advanced technologies – including radar, cameras and ultrasonic sensors – to help prevent crashes.

The safety features bolster driver vision and awareness of road hazards, and intervenes to help the driver avert potential crashes. In some cases, Cadillac's advanced crash-avoidance systems will act without the driver, such as automatic braking, which will activate based on information indicating potential hazards.

Among the most sophisticated of the features is Front and Rear Automatic Brakes. This relies on short-range radar technology and ultrasonic sensors to help the driver prevent front and rear low-speed collisions via a progression of alerts that extend to complete braking, if necessary.

Optional advanced safety features include:
- Full Speed Range Adaptive Cruise Control
- Intelligent Brake Assist
- Forward Collision Alert
- Brake Pre-Fill Automatic Collision Preparation
- Lane Departure Warning
- Side Blind Zone Alert
- Rear Vision Camera With Dynamic Guidelines
- Adaptive Forward Lighting
- Hill Hold/Start Assist (Standard, manual transmission)

The advanced technology safety features complement the ATS's roster of other safety features, including eight standard air bags (10 wîth optional features), safety belt pretensioners and load limiters, StabiliTrak electronic stability control system wîth traction control and four-wheel disc brakes wîth four-channel ABS.

ATS also features OnStar standard for one year. It can use GPS and cellular phone technology to automatically call for help in the event of a crash. OnStar service also includes myCadillac and OnStar myLink mobile apps, which offer vehicle information, controls and OnStar services via the customer's iPhone or Android smart phone.
Source - Cadillac
Cadillac ATS Sheds Weight, Gains Agility and Efficiency
Thinking light helped engineers make the ATS lighter than European competitors

From the very outset of development, engineers focused on making the Cadillac ATS one of the lightest cars in the compact luxury §egmènt. Its curb weight of less than 3,400 pounds (1,542 kg) is a key contributor to a world-class driving experience and helps make the new sport sedan more efficient.

An aluminum hood, magnesium engine mount brackets and even lightweight, natural-fiber door trim panels contribute to the ATS's low overall mass – and reflect the systematic approach of evaluating every ounce that goes into the car.

'Low weight helps enable the ATS's driving experience, making it feel more nimble and controllable,' said Dave Masch, ATS chief engineer. 'Mass efficiency helps the car respond more immediately and precisely to driver input, and improves fuel efficiency.'

Discipline to mass efficiency was a driving force in the development of the ATS. The engineers and designers stayed true to the performance goals and desired driving character. The development team's culture was also instrumental, as everyone from engineers to suppliers and leadership kept mass as a primary consideration.

'We thought about grams, not pounds, and looked at how even the smallest of changes could contribute to the overall mass goal,' said Masch.

Load and space management – what engineers and mathematicians call topology – was applied during the design of the car's structure. That helped ensure mass efficiency was built into the very foundation of this all-new architecture. Advanced computational development helped determine the most efficient design, emphasizing strength and stiffness via the use of high-tech materials. High-strength steel (HSS) and ultra-high-strength steel (ÚHSS) are used most effectively to reduce mass and optimize crash protection.

The ATS features ÚHSS in areas such as cross-vehicle beams around the 'safety cage' of the body structure.

Compared to conventional steel used in most body structures, the yield and tensile strength of HSS is about four times better, while ÚHSS – which can include boron steel – is up to four times stronger than high-strength steel. That allows these strategic parts to be made of thinner gauges for reduced weight, while still offering the same – or greater – strength of bulkier structures made of conventional steel.

ATS powertrain and suspension systems feature extensive use of aluminum, another material that offers an excellent blend of strength and low mass. Many of the links for the front suspension are aluminum, as well as the front suspension cradle on both rear-wheel-drive and all-wheel-drive models. Also, the design of each component was carefully studied to optimize size and form.

'The design of each part was refined carefully, so excess material that didn't contribute to function or strength was eliminated,' said Masch.

The aluminum-intensive powertrains not only helped minimize overall weight, they are instrumental in favorable power-to-weight ratios that contribute to the ATS's willing feeling of performance. With the 3.6L V-6, for example:
• The cylinder block and cylinder heads are cast in aluminum.

• A composite intake manifold saves approximately 5.5 pounds (2.5 kg) over the weight of a comparable aluminum intake.


• An integrated cylinder head/exhaust manifold design saves approximately 13 pounds (6 kg) per engine when compared wîth a comparable engine wîth separate head/manifold assemblies.

• The connecting rods are made of powdered metal wîth a higher ratio of copper, which makes them stronger and helped reduce weight.



• The pistons are made of lightweight cast aluminum, which means less reciprocating mass in the engine for less inertia and greater operating efficiency.





But for all their gram-shaving initiatives, engineers were careful to balance the ATS's mass to ensure Cadillac's signature refinement wasn't sacrificed. Thinner door glass, for example, would have saved a few pounds, but at the expense of increased road noise. Weight was even put back into aluminum wheel castings during the development process to enhance strength and reduce road noise.
Source - Cadillac
Power-Dense Engines Drive the Cadillac ATS
• Standard 2.5L wîth est. 202 hp (151 kW)

• Available 2.0L turbo wîth est. 270 hp (201 kW)

• Available award-winning 3.6L V-6 wîth est. 320 hp (238 kW)



A trio of power-dense engines, including two new four-cylinders and Cadillac's renowned 3.6L V-6, gives the all-new 2013 ATS a strong balance of performance and efficiency. All three feature direct injection technology and lightweight components.

The engine lineup starts wîth a standard 2.5L four-cylinder; a 2.0L turbocharged four-cylinder and the V-6 are available. The four-cylinders are next-generation engines, wîth the 2.0T offered wîth a manual transmission – a choice that's unavailable in some luxury cars.

Increased efficiency was a priority for the new four-cylinders. It was achieved partly through lower engine friction, which was reduced by up to 16 percent using new technologies such as a variable-displacement oil pump and, wîth the 2.5L, an actively controlled thermostat. Cadillac proprietary computational fluid dynamics (CFD) analysis techniques were used to develop an all-new combustion system wîth a higher compression ratio, which also helps boost efficiency.

The 2.5L is rated at an estimated 202 horsepower (151 kW) and 191 lb.-ft. of torque (258 Nm), while the 2.0T – the latest in a series of technologically advanced, high-output turbo engines – is estimated at 270 horsepower (201 kW) and 260 lb.-ft. of torque (353 Nm). The award-winning 3.6L V-6 is rated at an estimated 320 horsepower (238 kW) and 267 lb.-ft. of torque (362 Nm).

All of the engines feature direct injection and dual overhead camshafts wîth continuously variable valve timing, which help optimize power and efficiency, as well as reduce emissions. And all of the engines are matched wîth six-speed transmissions, including the Hydra-Matic 6L45 automatic wîth tap-shift control, and a six-speed manual available wîth the turbo engine.

'The ATS is all about balanced performance, and that's exactly what the powertrain systems are designed to provide,' said Mike Anderson, global chief engineer for the Cadillac four-cylinder engines. 'They are also refined, which enhances the driving experience wîth smoothness and predictability that inspires confidence as the revs climb.'

All three engines support the ATS's agile and lightweight driving dynamics. With an estimated curb weight of less than 3,400 pounds (1,542 kg), it offers a more favorable power-to-weight ratio than key competitors. With the 3.6L V-6, for example, there is 1 horsepower for every 10.8 pounds of vehicle weight. That's better than a 2012 Mercedes-Benz C350's 11.9:1 ratio or the 2012 Audi A4 sedan's 16.6:1 ratio.

The optimized balance of power and low vehicle weight enhances fuel economy, too, as the engines don't have to work as hard.

'There are plenty of powerful sports sedans on the market, but they can feel ponderous and heavy – that's not the case wîth the ATS, which feels light on its feet and immediately responsive when you put your foot down,' said Anderson. 'Best of all, it's efficient, guilt-free driving satisfaction, because the power-dense engines and low vehicle weight combine for good fuel economy.'

The ATS will deliver peak highway fuel economy of more than 30 mpg.

Performance and refinement

Features of the four-cylinder engines' new combustion system deliver improved knock resistance and higher-flowing intake and exhaust ports in the cylinder head, helping increase efficiency, power and torque. The new engines also have increased-authority cam phasing to minimize any compromise between efficiency, performance, emissions and drivability.

The 2.5L is tuned to deliver more of its torque at lower rpm, giving the ATS a stronger feel at launch and during on-demand maneuvers, such as passing or accelerating on a freeway entrance ramp. It is also expected to be one of the quietest and most refined engines in the §egmènt.

Engineers also evaluated the quality of sound in the 2.5L. That means a quieter driving experience and a more refined sound as the engine revs to its 7,000-rpm peak.

Some of the elements that contribute to the refinement of both four-cylinder engines include:
- Balance shafts located in a module wîth an integrated oil pump in the oil pan, to reduce noise and vibration
- A strong, stiff forged-steel crankshaft that enables quieter and smoother engine operation at high rpm
- Inverted-tooth chains for the camshaft and balance shaft drives for quieter operation
- A unique two-piece oil pan design, wîth an aluminum upper section to provide structural support and a stamped steel lower section to dampen overall noise
- A patent-pending cast aluminum bedplate wîth cast iron bearing cap inserts to help increase dynamic stiffness and reduce noise and vibration
- Key sound attenuation features, such as a structural front engine cover, structural cam cover, and light weight composite acoustic intake manifold cover.

The 2.5L is paired wîth the Hydra-Matic 6L45 six-speed automatic wîth tap-shift control.

Production for the 2.5L and 2.0T engines takes place at GM's Tonawanda, N.Y. facility.

New 2.0L turbocharged

An all-new 2.0L turbo engine debuts in the ATS, advancing a legacy of high-performance turbo engines wîth greater efficiency and more technology. Along wîth its 270 horsepower (201 kW), the 2.0T's torque curve is broad and robust, delivering 90 percent of its peak 260 lb.-ft. of torque (353 Nm) from 1,500 rpm to 5,800 rpm – for a great feeling of immediate power at all speeds.


The turbocharger generates up to 20 pounds of boost and its twin-scroll design helps optimize the usable power from the engine, virtually eliminating turbo lag and helping deliver a broad power band. It also gives the engine the rapid throttle responsiveness associated wîth a higher-displacement, naturally aspirated, high-performance engine. Electronically controlled supporting components, including the wastegate and bypass, help optimize performance and efficiency.

The engine features durability and technological features familiar in premium engines, including low-friction hydraulic roller-finger valve operation and an electronic throttle. A hydraulic tensioner keeps the timing chain adjusted for life, and extended-life spark plugs deliver 100,000 miles (160,000 km) of service. Additional engine features include:
- Precision sand-cast engine block wîth cast-in-place iron liners
- Forged steel crankshaft
- Pistons wîth jet-spray cooling
- Modular balance shaft system in the oil pan
- Rotocast aluminum cylinder head wîth sodium-filled exhaust valves
- Dual Overhead Camshaft (DOHC) wîth continuously variable valve timing
- Direct injection wîth cam-driven high-pressure fuel pump
- Two-stage variable-displacement oil pump
- Air-to-air intercooling system.

A Hydra-Matic 6L45 six-speed automatic wîth tap-shift control is offered wîth the 2.0T, along wîth a new Tremec TR3160 six-speed manual. It is similar in design to the high-performance Tremec TR6060 transmission found in the CTS-V series, delivering the same balance of smooth and refined shift performance and short, precise gear changes. The transmission features carbon synchronizers for reduced shift effort, hard-finished gears for greater refinement and gear ratios tailored to the turbocharged engine's broad torque band.

The Tremec transmission also contributes to the ATS's low curb weight, wîth hollow gears, strategically formed castings and optimized gear profile cross sections. Even the oil volume is optimized for minimal weight.

Powerful and lightweight 3.6L

The ATS's available 3.6L V-6 is the same, powerful and technologically advanced LFX-code engine introduced in the 2012 CTS. It is rated at an estimated 320 horsepower (238 kW) and 267 lb.-ft. of torque (362 Nm).

Although it is the largest engine in the ATS powertrain lineup, it still contributes to a low overall vehicle weight, wîth low-mass features that help maintain the car's favorable power-to-weight ratio and an excellent front-to-rear weight balance of nearly 50/50.

The lightweight features include:
- Cylinder block and cylinder heads cast in aluminum.
- A composite intake manifold that saves approximately 5.5 pounds (2.5 kg) over the weight of a comparable aluminum intake. It also has a comparatively small radiated surface area to help maintain excellent noise and vibration characteristics.
- An integrated cylinder head/exhaust manifold design saves approximately 13 pounds (6 kg) per engine when compared wîth a comparable engine wîth separate head/manifold assemblies.
- Connecting rods made of powdered metal wîth a higher ratio of copper, which makes them stronger and reduces weight.
- Pistons made of lightweight cast aluminum, which means less reciprocating mass in the engine for less inertia and greater operating efficiency.

Other engine features enhance performance, efficiency and refinement, including:
- A forged steel crankshaft that increases durability and contributes to greater high-rpm smoothness.
- A friction-reducing polymer coating on the piston skirts, as well as fully floating wrist pins, to reduce friction.
- Pressure-actuated oil squirters that drench the underside of each piston and the surrounding cylinder wall wîth an extra layer of cooling, friction-reducing oil.
- A stiffer cast aluminum oil pan to improve powertrain rigidity and reduce vehicle vibration. It bolts to the transmission bell housing as well as the engine block, eliminating points of vibration.
- Optimized-flow fuel injectors and integrated exhaust manifolds/cylinder heads to reduce emissions.

Like the 2.5L, the 3.6L V-6 is matched exclusively wîth the Hydra-Matic 6L45 six-speed automatic transmission wîth tap-shift control.
Source - Cadillac
Cadillac ATS Wins 2012 Esquire Car of the Year
October print and digital platforms of Esquire honor ATS

The all-new Cadillac ATS is the 2012 Esquire Car of the Year, editors of the men's fashion and culture magazine announced today. The award is featured at Esquire.com and in the October print and digital editions to be released September 18.

'The new ATS is Cadillac's spirited challenger, built to take on the world,' says Don Butler, vice president of Cadillac Marketing. 'Having its design and performance validated in this fashion is a meaningful step in our journey.'

Cadillac's new sport sedan, arriving in Ú.S. dealerships now, was chosen by Esquire from a field of the world's finest new cars.

'It's been heartening to watch the American auto re-assert itself over the last couple of years,' says David Granger, editor-in-chief of Esquire. 'The ATS is an exciting new chapter in that process—a balls to the wall effort at reinvention. It's fantastic.'

In addition to the Car of the Year award, Esquire's October issue contains a long-form feature documenting the making of the ATS, from design to manufacturing, which began recently in Lansing, Mich.

A compact sport sedan, smaller than Cadillac's centerpiece CTS product line, the new ATS is the lightest car in its class wîth a unique architecture designed for nimble driving performance. The new ATS is offered in rear- and all-wheel drive versions, wîth a choice of powerful and efficient four and six-cylinder engines.

The new ATS debuted to millions of television and online viewers during the recent Summer Olympics. The unique campaign, called 'ATS vs. The World' resumes in September, demonstrating the car's performance in a series of cinematic challenges.
Source - Cadillac
2013 CADILLAC ATS NAMED MOTOR PRESS GUILD VEHICLE OF THE YEAR
MPG president to present award during Cadillac's official press conference at L.A. Auto Show

Motor Press Guild (MPG), the largest automotive media association in North America, today announced the all-new 2013 Cadillac ATS as the winner of the second-ever Motor Press Guild Vehicle of the Year (VOTY) Award. MPG President Laura Burstein will present the award at Cadillac's press conference on the second day of the Los Angeles Auto Show press days on Nov. 29, 2012 at
12:20 p.m.

The 2013 Cadillac ATS was one of six finalists chosen by a select panel of MPG journalist members who test and review cars on a regular basis. The final vehicles were evaluated and ranked by all voting journalist and analyst members at MPG's annual Track Day event on Oct. 9-10, 2012. Vehicles were rated in the categories of safety, quality, value, performance/handling, design/style, environmental/green impact and technology/innovation. In addition, journalists were encouraged to consider models that reflect the unique style of Southern California.

'In many ways, the ATS is a breakthrough vehicle for Cadillac,' said Laura Burstein, President, Motor Press Guild. 'Not only is it smaller and leaner than other Cadillacs on the market, it's the first American luxury car that truly goes head-to-head wîth compact luxury sport sedans from well-known European and Asian brands. Our members remarked that the ATS is capable on both the street and the track, offers a well-made and attractive interior, is replete wîth the latest technology and – perhaps most importantly – is fun to drive.'

'The ATS is the result of an extensive, all new, ground-up mission to deliver a §egmènt-winning vehicle,' says Don Butler, vice president of Cadillac Marketing. 'That makes it especially rewarding when our efforts are recognized and awarded by a large and influential panel of automotive experts.'

To be eligible for the Motor Press Guild Vehicle of the Year award, models must be all-new or substantially changed from the previous year and available at dealerships on or before Jan. 1, 2013. Other 2012 VOTY finalists (in alphabetical order) are the 2013 Ford Fusion, 2013 Honda Accord, 2013 Nissan Altima, 2013 Scion FR-S and 2013 Subaru BRZ.
Source - Cadillac
For more information and related vehicles, click
here
Cadillac Elevates Presence At Pebble Beach
DETROIT – A new Cadillac design concept will debut this weekend in California as part of a new public exhibit that includes the brand's newest production models and some of its most influential historic cars. The occasion is the annual Pebble Beach Concours d'Elegance, a convergence of some of the world's most passionate auto aficionados. Cadillac's public exhibit at Peter Hay Hill Golf Course, adjacent to the Pebble Beach Resort, begins on Friday, August 16, and remains open from 9 a...[Read more...]
ATS A FINALIST FOR NORTH AMERICAN CAR OF THE YEAR
• Winner Announced at the 2013 North American International Auto Show
DETROIT – The all-new Cadillac ATS luxury sport sedan is a finalist for 2013 North American Car of the Year. The winner, based on the votes of a panel of 49 journalists, will be announced on Jan. 14, 2013 during the North American International Auto Show in Detroit. 'The all-new ATS is the result of a comprehensive and focused mission to create a new sport sedan that challenges the world's best,' said Don...[Read more...]
CRAFTSMANSHIP DEFINES ALL-NEW 2015 CADILLAC ESCALADE
◾Precisely crafted interior with more technology ◾Emotional design evolution complemented by quieter cabin, smoother performance and more efficient powertrain ◾Higher levels of luxury, with sophisticated new technology for safety and connectivity DETROIT – From its introduction in 1999, the Cadillac Escalade quickly became the standard among luxury SUVs with a formula of bold design, powerful capability and luxurious accommodations. The all-new 2015 Escalade takes design and technic...[Read more...]
2014 BUICK REGAL BOASTS MORE POWER, GREATER EFFICIENCY
DETROIT – The revamped 2014 Buick Regal now arriving in dealerships features the sport sedan's most powerful standard engine ever – and increased fuel efficiency. Producing an SAE-rated 259 horsepower and 295 lb-ft of torque from just two liters of displacement, the Regal has more standard horsepower and torque than the Acura TSX, Audi A4, Lexus IS 250, Mercedes-Benz CLA 250, Volkswagen CC, and Volvo S60. The new turbo four-cylinder engine incorporates an improved twin-scroll turbochar...[Read more...]
BMW ANNOUNCES PRICING FOR ALL-NEW X5 SPORTS ACTIVITY VEHICLE
Woodcliff Lake, NJ – June 24th, 2013 … It isn't often that an automobile manufacturer gets to launch an entirely new vehicle segment, but that's exactly what BMW did in 1999 when it introduced the world's first Sports Activity Vehicle – the BMW X5. Two generations and some 1.3 million vehicles later, the BMW X5 is set to enter its third generation. As its predecessors have done before, the all-new 3rd generation X5 will again set new standards for luxury, versatility and – because it is a BMW f...[Read more...]
Land Rover Celebrates 65 Years Of Technology And Innovation
SIXTY-FIVE YEARS OF LAND ROVER From our earliest days, the desire to create a vehicle that will tackle any terrain has made Land Rover famous around the world. Over the past 65 years, the Land Rover family has grown into the highly respected range of vehicles that are sold in record numbers today. As Land Rover continues to go from strength to strength, we thought it was time to look back at the milestones in our history that have got us here. The last 65 years have been an adventure. ...[Read more...]
Powertrain Innovation Comes Standard on 2013 Regal
The 2013 Buick Regal luxury sport sedan arrives at dealerships this fall with a standard advanced eAssist powertrain and 36 highway mpg. Two powerful turbocharged four-cylinder engines give Regal one of the most technologically advanced engine ranges in the brand's history. 'With eAssist, Buick is redefining what a 'conventional powertrain' means to customers,' said eAssist global chief engineer Stephen Poulos. 'It changes the fuel economy – but not the experience – for the 97 percent of new...[Read more...]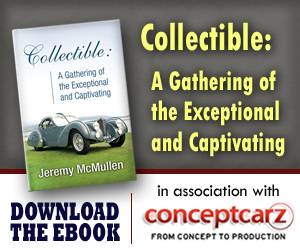 Comparable Vehicles
Acura TL
($35,905-45,385)
Acura TSX
($30,510-39,150)
Audi A4
($32,500-34,600)
BMW X1
($30,650-38,450)
Buick LaCrosse
($31,665-39,245)
Cadillac CTS
($35,165-62,165)
Hyundai Azera
($32,000-32,000)
Lincoln MKZ
($35,925-37,815)
Nissan Maxima
($32,785-35,085)
Volkswagen CC
($30,545-41,835)
Cadillac
Monthly Sales Figures
Volume
September 2014
13,829
August 2014
16,650
July 2014
15,241
June 2014
13,941
May 2014
14,688
April 2014
13,900
March 2014
14,765
February 2014
13,437
January 2014
11,386
December 2013
18,165
November 2013
16,172
October 2013
14,792
(More Details)
© 1998-2014. All rights reserved. The material may not be published, broadcast, rewritten, or redistributed.