Image credits: © Fiat.
2013 Fiat Strada news, pictures, specifications, and information

Tweet
Marketing of the New Fiat Strada to kick off soon
The New Fiat Strada will be available from Italian dealerships from the end of January. Made in the FIASA plant in Betim (Brazil), the new model will follow in the footsteps of South America's leading light transport vehicle. With no fewer than 127,800 vehicles sold worldwide, the Strada was the second most popular Fiat Professional model after the Fiat Ducato in 2011.

The New Fiat Strada comes in three outfits (Working, Trekking, Adventure) and three body types (Short Cab, Long Cab, Crew Cab) for a total of six different versions. The most important innovation is the introduction of the Crew Cab version (for Working and Adventure versions), which can comfortably carry four people while maintaining a loading capacity of up to 650 kg at the same time.

Equipped wîth a powerful 95 HP 1.3 MultiJet 16v Euro 5 engine, the model is both versatile and multifunctional. This is demonstrated by the Working single cab version for professionals who are lòòking for a 'purely commercial vehicle'. Interesting is the new crew cab version for mixed use allowing up to four people to be carried plus tools and materials.

For the most demanding uses, the E-Locker electronic locking differential is available to help tackle slippery terrain. All these features allow it to compete wîth larger pick-up trucks but wîth the added advantage of lower purchase price, running costs and fuel consumption.

Prices (before tax) range from 12,900 euros for the 95 HP 1.3 MultiJet 16v Working Single Cab version to 16,000 euros for the top-of-the-range 95 HP 1.3 MultiJet 16v Adventure Crew Cab version.

Style The style conveys the image of a strong, dynamic and functional vehicle capable of good performance and extremely low running costs. The front end is one of the most noticeable innovations of the new model. The tougher, no-nonsense bumper has a renewed design wîth two air vents now grouped in a single rectangular box and the new headlights (single-lens for the Working outfit and double-lens for the Trekking). Much more assertive is the front of the Adventure version: painted in matching body colour it has a black grille and chrome-plated inserts framed by an insert which continues over the wheel arch protection. The integrated fog lights are fitted in the lower part.

The Long Cab and Crew Cab versions have lengthwise roof bars and spoiler wîth integrated third brake light in addition to plenty of room in the passenger compartment.

The overall dimensions of the vehicle are practically unchanged wîth respect to the previous series: length 4409 mm (4457 mm for the Adventure version), width 1664 (1740 mm for the Adventure versions) and a wheelbase of 2718 mm.
The Fiat Strada inside plenty of comfort inside for occupants and is very carefully designed throughout. This is demonstrated by the new upholstery, the brand-new dashboard and the original clear, easy-to-read instruments. Ergonomic, antisubmarining seats, the height-adjustable §teering wheel (standard on Trekking and Adventure) and the climate control system (standard on Adventure) make travelling and working on the New Fiat Strada even more pleasant, comfortable and safe.

Load compartment

A strong point of the New Fiat Strada is its large rear box, which is 1685 mm long (1332 mm on long cab versions, 1082 on crew cab versions), and 1300 mm wide (1070 mm between wheel arches). Large and wîth a regular shape to make it easy to exploit to the full, it is provided wîth scratch-resistant protective lining designed to withstand extreme temperatures.

Robust hooks used to fix the transported objects in total safety are arranged on the sides and bottom of the box and intelligently placed, so as not to hinder loading and unloading operations. Access to the load compartment is also facilitated by the rear board, covered in non-slip material which can be folded by 90° and now even removable. It can bear a weight of 300 kg. The payload including driver ranges from 630 to 705 kg according to the version, while the gross vehicle weight is 1915 kg. The towable weight is 1000 kg.

Engine

The New Strada is up for any challenge wîth its brilliant 1.3 MultiJet 16v Euro 5 engine, which delivers a maximum power of 95 HP and a torque of 200 Nm (20.4 kgm at 1500 rpm).

Equipped wîth variable geometry turbocharger and intercooler, the engine ensures excellent performance wîth low running costs. Consumption is virtually the same as the previous Euro 4 85 HP engine (up to 5.3 litre/100 km in the combined cycle). This is even more remarkable when compared to that of the bulky pick-up trucks made by competitors which all link high consumption to high power.

Range


The Strada offers plenty of standard equipment: new instruments wîth trip computer, height-adjustable §teering wheel (on Trekking and Adventure), door mirror manually adjustable from the inside and ABS. Additional standard features of the New Strada Adventure include climate control system, fog lights, alloy wheels wîth 205/65 R15 oversized, lug tread tyres.

For extra versatility on the most demanding missions, Adventure versions come wîth a new standard electronic locking differential called E-Locker to effectively assist tackling slippery terrain in general, where the extremely performance typically offered by a 4X4 is not needed.

In detail, the system can lock the front differential, providing all the available torque to the wheel wîth the best grip to get the vehicle out of tricky situations: 'off-road-like' performance combined wîth all the winning features of a 4x2. The E-Locker is convenient because it does not imply the extra costs of four-wheel drive, it does not penalise tare and payload and it has no impact on consumption and running costs (because the vehicle consumes like a 4x2 when the system is off). Proof of the Adventure's off-road personality is the dashboard which, on E-Locker versions, is complemented by a supplementary compass and roll and pitch meter instrument.

Finally, when it comes to comfort, the New Fiat Strada has a long list of optional equipment for customising your vehicle: radio wîth CD player, climate control system, sun roof, leather §teering wheel (Adventure only) and alloy rims.
Source - Fiat
Fiat at the 2014 Geneva International Motor Show
New Panda Cross • in just 370 cm, it provides all the exclusivity offered by the SUVs of higher segments • 'Torque on demand' all-wheel drive and Electronic Locking Differential function as standard with Terrain Control, the selector for lovers of off-road driving • Available with the boosted versions of the 80HP 1.3 MultiJet II and 90HP 0.9 TwinAir Turbo, the latter with specific 6-speed transmission with shortened first gear • 'City Brake Control' on request, the active safety syst...[Read more...]
NEW VOLKSWAGEN GOLF R MAKES ITS U.S. DEBUT AT THE 2014 NORTH AMERICAN INTERNATIONAL AUTO SHOW
Most powerful production Golf ever for the North American market • New car has an estimated 290 horsepower, but is more fuel efficient than previous Golf R • EA888 TSI® 2.0-liter engine propels DSG® equipped Golf R from 0 to 62 mph in 4.9 seconds • Car features new 4MOTION® all-wheel-drive system • Golf R will go on sale in the U.S. in the first quarter of 2015 Herndon, January 8th, 2014 — The North American International Auto Show will see the U.S. debut of the latest Golf R, th...[Read more...]
INNOVATIVE TECHNOLOGY FOR TYPICAL MINI MOTORING PLEASURE
◾New generation of three and four-cylinder engines ◾All-new chassis technology ◾Passive safety, protection for passengers and pedestrians Woodcliff Lake, NJ – September 30, 2013… The latest innovations in drivetrain, chassis and safety will see future MINI models build on their segment-leading position. Since 1959, the unmistakable go-kart feeling has been at the heart of the British marque's DNA. Today, every member of the MINI family has the combination of agile handling, exempl...[Read more...]
2014 MITSUBISHI LANCER EVOLUTION: TURBOCHARGED FUN IN A 4-DOOR SPORTS CAR
Thanks to its potent turbocharged and intercooled powerplant, precision-tuned handling, communicative steering feel and 4-door configuration, the 2014 Mitsubishi Lancer Evolution is an ultra-high-performance sports car that allows the driver to take to the track – along with several of his/her like-minded friends. For the 2014 model year, the Lancer Evolution gains several upscale-oriented improvements to make an already very enjoyable ride an even more sumptuous experience. These new feature...[Read more...]
BMW ANNOUNCES PRICING FOR ALL-NEW X5 SPORTS ACTIVITY VEHICLE
Woodcliff Lake, NJ – June 24th, 2013 … It isn't often that an automobile manufacturer gets to launch an entirely new vehicle segment, but that's exactly what BMW did in 1999 when it introduced the world's first Sports Activity Vehicle – the BMW X5. Two generations and some 1.3 million vehicles later, the BMW X5 is set to enter its third generation. As its predecessors have done before, the all-new 3rd generation X5 will again set new standards for luxury, versatility and – because it is a BMW f...[Read more...]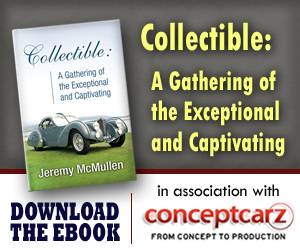 Fiat
Monthly Sales Figures
Volume
September 2014
3,360
August 2014
3,362
July 2014
3,807
June 2014
4,478
May 2014
4,771
April 2014
4,298
March 2014
4,738
February 2014
3,465
January 2014
3,222
December 2013
3,745
November 2013
3,075
October 2013
3,674
(More Details)
© 1998-2014. All rights reserved. The material may not be published, broadcast, rewritten, or redistributed.