Image credits: © Chevrolet. GM Corp
1971 Chevrolet C10 news, pictures, specifications, and information

Tweet
In 1971, the Chevrolet trucks were given a new grille design. A new trim package was introduced called the Cheyenne. On the GMC models they were referred to as the Sierra. These packages were basically comfort features including a nicer interior, more padding and insulation, carpet, chrome trim, and upper and lower side molding and tailgate trim.

This was the first year for AM/FM radios factory installed. The front brakes on all light-duty trucks were switched from drums to discs. Another change was to the lug pattern, which had been a six-lug bolt pattern. The new pattern was a five-lug pattern in similar fashion to Buick, Oldsmobile, Cadillac, and Pontiac passenger cars. The 1/2 ton 4x4 trucks retained the 6 lug bolt pattern.
By Daniel Vaughan | Feb 2012
The Chevrolet C/K Series was Chevy and GMC's full-size pickup from 1960 through 1999 in the United States. (From 1965 to 1999 Canada, from 1964 through 2001 in Brazil, and from 1975 to 1982 in Chile). The 'C' indicated two-wheel drive while the 'K' meant four-wheel drive.

In 1999, the C/K light-duty pickup truck was replaced by the Chevrolet Silverado and GMC Sierra in the United States and Canada.

Chevrolet C10
In 1960, Chevrolet introduced a new body style of light pickup-truck that featured a drop-center ladder frame, allowing the cab to sit lower. In the front was an independent suspension setup. The old naming scheme, the 3100, 3200, and 3600 designations were replaced by the 10, 20 and 30. The 3100, 3200, and 3600 had been used for short 1/2, long 1/2 and 3/4-ton models (respectively).

Beginning in 1957, the trucks were available from the factory with a four-wheel drive system. The 'C' in front of the series number indicated 2-wheel drive while a 'K' represented 4-wheel drive. GMC did not use the 'C' nomenclature, though their 4x4 versions had the 'K' designation. Half-ton models were the C10 and K10 short-bed trucks, and C16 and K15 long-bed trucks. The 3/4-ton models were the C20 and K20, as well as the one-tone C30.

Beginning in 1960, the C/K trucks were available as 'Fleetside' or fendered 'Stepside' versions. GMC called these 'Wideside' and 'Fenderside.'

The 1962 versions were given a torsion bar suspension in the front, with trailing arm setup in the rear. Engines included the base GMC 305 cubic-inch V6 for the GMC version, delivering 135 horsepower. Inline-six engines included a 230, 236, 250, 261, and 292. V8 options included the 283 and 327. A three-speed synchromesh was standard, with a four-speed synchro and two-speed Powerglide available as optional equipment.

In 1963, a coil-spring front suspension setup became available, along with a base engine change. The new inline-6 3.8 liter engine delivered 140 horsepower. An optional 4.8 liter inline six, with 165 horsepower on tap, also was introduced.

In 1964, the cab was updated and the 'warparound' windshield was removed. A new front grille design appeared on the front, along with various other interior changes.

In 1965, air conditioning and a 327 cubic-inch V8 engine became available. In 1966, a new base engine was introduced - an inline-6 4.1 liter version delivering 155 horsepower.

The second generation of trucks was introduced in 1967 and would remain in production until 1972. It was given the nickname 'Action Line.' Most of the trucks built during this period were given a coil spring trailing arm rear suspension, greatly improving the ride over the traditional leaf springs. Those wanting the leaf springs could order that as an option. Leaf springs were standard on 30 series trucks.
By Daniel Vaughan | Feb 2012
For more information and related vehicles, click
here
Restyled 2015 Toyota Prius v Posts Big Numbers in Roominess and Fuel Economy
•42-MPG Combined EPA Fuel Economy Rating Tops Set •More Cargo Space Than Most Small SUVs •New Front Styling and Taillights Sharpen the Distinctive Design •Upgraded Entune® Audio and Multimedia Offerings •Newly Available Power Driver's Seat •Upgraded Advanced Technology Package Now Includes Automatic High Beams and Lane Departure Alert TORRANCE, Calif., November 19, 2014 – The Toyota Prius v – the 'big Prius' – gets a new look for 2015. But Toyota didn't mess with the outstandin...[Read more...]
SUBARU ANNOUNCES PRICING ON 2015 IMPREZA® MODELS
◾Well- equipped Impreza pricing begins at $18,195 ◾Revised front styling with new headlights, grille and bumper ◾Rear Vision Camera standard across line ◾EyeSight® Driver Assist Technology now available ◾New Infotainment systems and features ◾Best fuel economy of any gasoline all-wheel drive passenger car; now up to 28 mpg city/37 mpg highway/31 mpg combined Cherry Hill, N.J. - Subaru of America, Inc., today announced pricing on the remodeled Impreza® line of compact 4-door and 5...[Read more...]
Mecum Hits East Coast with 1,000 Collector Cars and Vintage Motorcycles in Harrisburg
Auction Slated for July 24-27 at Pennsylvania Farm Show Complex and Expo Center Walworth, WI - July 9, 2014 -- Mecum Auctions, the largest collector car auction company in the world, will conduct its first-ever auction in Harrisburg this July 24-27 at the Pennsylvania Farm Show Complex and Expo Center with an estimated 1,000 collector cars expected to cross the auction block Thursday through Saturday and 200 motorcycles on Sunday. Featured consignments include a well-docume...[Read more...]
ALL-NEW 2014 FIAT 500L EXPANDS FIAT BRAND'S PRODUCT LINEUP AND COMMITMENT TO INNOVATIVE AND VALUE-LOADED ITALIAN CARS
◾Loaded with value: all-new 2014 Fiat 500L arrives to FIAT studios this June with a starting price of $19,100 and four well-equipped models ◾Leveraging: taking the FIAT brand's DNA, the all-new Fiat 500L expands the appeal of the iconic 500 while adding two more doors plus best-in-class interior volume (120.1 cu. ft.) providing comfortable accommodations for five passengers ◾Large: a Fiat 500 designed on the new 'small-wide' vehicle architecture for 27 inches more length, plus six inches more ...[Read more...]
All-New 2014 Fiat 500L Expands The Fiat Brand'S Product Lineup And Its Commitment To Innovative And Value-Loaded Cars
◾All-new 2014 Fiat 500L arrives to FIAT studios this June with a starting price of $19,100 and four value-loaded models ◾No-charge Premier Package on 500L Easy, Trekking and Lounge models ◾All-new Fiat 500L expands the appeal of the iconic 500, while adding two more doors, accommodations for five passengers, best-in-class interior volume (120.1 cu. ft.) and advanced European technology May 24, 2013 , Auburn Hills, Mich. - Expanding on the style, efficiency and driving enjoyment that ...[Read more...]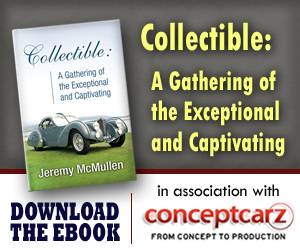 Chevrolet
Monthly Sales Figures
Volume
December 2014
184,938
November 2014
149,673
October 2014
155,965
September 2014
153,873
August 2014
185,930
July 2014
175,155
June 2014
188,567
May 2014
205,010
April 2014
181,648
March 2014
179,681
February 2014
153,913
January 2014
119,089
(More Details)
© 1998-2014. All rights reserved. The material may not be published, broadcast, rewritten, or redistributed.