Image credits: © Jeep.
2012 Jeep Grand Cherokee SRT8 Ferrari Red news, pictures, specifications, and information

Tweet
New 2012 Jeep® Grand Cherokee SRT8® SUVs Will Sport Ferrari Red for Formula One Stars Fernando Alonso and Felipe Massa
• Custom-built versions of the high-performance Jeep® Grand Cherokee SRT8® feature exclusive Rosso Corsa colored exteriors, red leather interiors and additional Ferrari looks pay tribute to the two Ferrari 'ambassadors'

• Vehicles are the first two 2012 Jeep Grand Cherokee SRT8 models to be delivered in Europe where the introduction of the high-performance model of the Jeep flagship SÚV will start in May

• Both vehicles were prepared by Chrysler Group's Street and Racing Technology (SRT) design and engineering teams



February 2, 2012 , Auburn Hills, Mich. - Today, two specially prepared models of the new 2012 Jeep® Grand Cherokee SRT8® – the most powerful and best handling Jeep vehicle ever – were delivered to Scuderia Ferrari Formula One drivers Fernando Alonso and Felipe Massa at the Fiorano circuit in Maranello, Italy.

The identically built vehicles were handed over to the two star drivers by Beth Paretta, Director of Marketing and Operations – SRT Brand and Motorsports, Chrysler Group LLC.


Vital Stats
Engine : 6.4 L., 8-cylinder
Power: 465 hp
Torque: 465 ft-lbs


---

5-speed Automatic
Each Jeep Grand Cherokee SRT8 features an aggressive exterior look wîth an SRT-exclusive design, which adds classic Ferrari brand styling cues and the unmistakable Rosso Corsa signature color.
The iconic, seven-slot Jeep front grille is painted matte black and features custom red inserts. A race-inspired, offset black driver's stripe wîth a white accent customizes the front and rear bumpers, hood, the entire surface of the roof and the rear spoiler. Additional exclusive details include a matte black painted dual-pane sunroof, Carbon fiber mirror caps and a gloss black rear light bar wîth red accents on the Jeep logo. To complete the unique exterior trim of the two custom-built SRT8 models, the Italian flag has been painted on the underside of the rear spoiler: a tribute to the Ferrari F150º Formula One car.

Ride height has been lowered 1.5 inches and both vehicles ride on unique forged aluminium, 20-inch wheels painted black giving them an even more aggressive stance.

In line wîth the vehicle's custom exterior, the interior cabin is enhanced by exclusive Ferrari Red leather inserts on the seats wîth sculpted bolsters. Also the door trim panels, the central armrest and the instrument panel boast exclusive red leather. The leather-wrapped SRT8 §teering wheel wîth mounted paddle shifters features red contrasting stitching. The unique instrument cluster features yellow dials which give the cabin the look of the GT cars produced in Maranello.


The Jeep Grand Cherokee SRT8 is powered by the all-new 6.4-liter HEMI® V-8 engine wîth Fuel Saver technology that turns off four of the eight cylinders when full power is not required to ensure increased fuel economy. Thanks to the powerful HEMI V-8 powertrain delivering 470 horsepower (351 kW) and 465 (630 N•m) lb.-ft. of torque, the SRT8 model achieves benchmark performance of 0-60 mph in 4.8 seconds, 0-100-0 mph in the mid-16 second range, can cover the quarter mile in the mid-13 second range, has a top speed of 160 mph, and brakes from 60-0 mph in 116 feet.

'We're excited and proud to be able to share 'Ferrari-style' custom-built versions of the most powerful and best handling Jeep Grand Cherokee SRT8 ever wîth two of the most talented drivers in the world,' Paretta §äid. 'We know that both Fernando and Felipe will feel right at home in our ultimate performance SÚVs that are identically built wîth classic Ferrari styling cues and one-of-a-kind Rosso Corsa exteriors. The Jeep Grand Cherokee SRT8 brings a combination of Jeep's world-class capability to the road or the race track along wîth unparalleled luxury and refinement and advanced innovative technologies for all driving enthusiasts.'

The two, uniquely customized Jeep Grand Cherokee SRT8 models are based on the new high-performance model of the Jeep flagship SÚV set to arrive in Europe, where it will be available in Jeep dealerships starting this summer.


About SRT
The Chrysler Group's Street and Racing Technology (SRT) brand uses a successful product development formula featuring five proven hallmarks: awe-inspiring powertrains; outstanding ride, handling and capability; benchmark braking; aggressive and functional exteriors and race-inspired and high-performance interiors to remain true to its performance roots. The expansion of the SRT vehicle lineup in 2012 features four new products that are world-class performance contenders and bring the latest in safety technologies and creature comforts. These products include the Chrysler 300 SRT8, Dodge Challenger SRT8 392, Dodge Charger SRT8 and Jeep Grand Cherokee SRT8.
Source - Jeep
Jeep has been a registered trademark of Chrysler, and an automobile marque for numerous years. Though the Land Rover is a very close running mate, the Jeep is the oldest off-road vehicle brand.

Before 1984, the Cherokee moniker had been attached to a sportier version of Jeep's Wagoneer, a vehicle that had remained mostly unchanged since its debut in the early 1960s. The Cherokee Wagoneer was a huge, four-door wagon, truck based, with four-wheel drive. Very similar to the way American automakers downsized many of their vehicles in the previous decade, Jeep downsized one of its nameplates in 1984, the Cherokee.

The original Cherokee model was introduced in 1974, and shared many features with the Wagoneer, including engine choices and dimensions. The Cherokee was originally available as only a two-door, and the price was also a lot more than the pricey Wagoneer. In 1977, a four-door Cherokee was introduced to the lineup.

Keeping only the name, the 1984 Cherokee was completely set apart from its predecessor. The all-new Cherokee featured a shorter wheelbase, more than 7 inches less than the earlier model, at 101.4 inches. The new model also featured an overall length of 165.3 inches, a total of 21 inches less than the earlier model. The weight of the 1984 Cherokee was now 3,100, more than 1,000 lbs less than before. Both two and four-door body styles were made available, and now the Cherokee featured much better fuel economy and mileage, along with easier maneuverability, either on-road or off.

The new Cherokee featured strong wheel well flares, along with a tall greenhouse that gave great visibility to both passengers and drivers. The Cherokee featured seating for five, though it was very snug for three adults to fit in the backseat. The interior carried a very simple dash and control layout.

For this year, the trim levels offered were the base Cherokee, the sporty Chief, and the much more sumptuous Pioneer. The opulent Pioneer came complete with carpeting, additional instrument panel gauges, a rear window wiper/washer and a full center console. The Chief featured blackout exterior trim, white-lettered tires and hood striping.

Either four or six-cylinder power was the driving force behind the Jeep Cherokee, and the 2.5-liter four cylinder engine inhaled its fuel and through a one-barrel carburetor and achieved 105 horsepower. Supplied by Chevy, an optional 2.8-liter, two-barrel V6 achieved 115 horsepower. These powerplants were good, but it would be several years until a serious engine would come from Chevy. The V6 engine offered three transmission choices, a standard four-speed manual, the optional five-speed manual and an optional three-speed automatic. The four-cylinder engine was limited to the four-speed manual as its gearbox.

Jeep offered not just one, but two 4WD systems for the Jeep Cherokee, 'Command-Trac' and the 'Select-Trac' system. The Command-Trac was a part-time, 'shift-on-the-fly unit' and the Select –Trac system allowed the option of full-time 4WD operation. A solid axle that suspended by coil springs and four links, or a 'Quadra-Link' front suspensions design was also featured in tribute to Cherokee's reputation for off-road prowess.

Nearly 78,000 Cherokee's were sold during its first year in production, and the public raved over the all-new design.

For the second year of production, the Cherokee family expanded to include the Laredo trim level. The Laredo featured most of the same features of the Pioneer, but with additional upgrades such as most luxurious interior materials, alloy wheels, pinstripes and chrome grille treatment.

Also new for 1985 was the addition of front headrests and passenger assist handles to the Cherokee. For customers that didn't need the capabilities of for-wheel drive, two-wheel drive versions were made available. Keyless entry and a Renault-sourced, new four-cylinder, turbo-diesel engine was offered for this year as well.

In the 1986 model year, a newly redesigned and much more powerful four-cylinder was made standard and the old carburetor with fuel injection was replaced and now pumped 117 horsepower, and advancement of 12 horses from the previous motor. Featuring a much more modern induction setup, the '86 Cherokee now had a much smoother operation along with easier starting capabilities.

A brand new 'Off-Highway Vehicle' package debuted for this year, and was aimed at off-road enthusiasts. This package included heavy-duty suspension components, larger tires, tow hooks, skid plates, a 4 :10 rear axle ratio and much higher ground clearance.

In 1987, extreme power became an option once Jeep got rid of the 2.8 V6 engine and replaced it with an impressive 4.0-liter, inline six-cylinder engine of Jeep's design on the option list. The new 'Power-Tech Six' could get 177 horsepower, and took the Cherokee from 0-60mph in just under 9 seconds. The new Cherokee could tow much more now, actually rated at 5,000 lbs. Achieving 121 horsepower, the 2.5-liter, four-cylinder engine was updated for an additional four horsepower.

The earlier three-cog unit was replaced with a brand new electronically controlled four-speed automatic transmission. This new automatic featured selectable shift modes, power and comfort. The power shift provided better performance through higher-rpm up-shifts and faster downshifts, while the comfort mode was a much more relaxed shift, and also much more economical in its operation. The four-speed manual was deleted, and considered to be very basic in its offerings.

For the 1987 model year the Cherokee also received the option of two-tone paint, while the interior now showcased new door trim panels along with stowage bins.

Halfway through the model year, an all-new loaded-up Limited four-door model was introduced, with nearly every luxurious piece of fanciness in it. This limited model featured all of the bells and whistles as standard equipment that made the other models look staid in comparison. A powerful, 4.0-liter inline six engine was joined with Selec-Trac in the Limited model. The model could be identified by its color-keyed bumpers, gold pinstripes and gold wheels, along with leather seats, keyless entry, an eight-speak sound system and power everything in the Limited, along with much more.

At the same time, the other Jeep Cherokee models received very limited changes that included plaid seats in the Laredo and updated blackout trim on the Chief Cherokee.

For the 1988 model year anew two-door Limited was introduced at the same time that the unloved turbo-diesel engine option was deleted. A new eight-slot grille substituted the former 10-slot unit for the '88 Jeep Cherokee.

New for this year was flashy chrome trim on the Laredo models along with body-side cladding. A very sport-two door model was introduced for 1988 in an effort to appeal to all interests and spending markets. New alloy wheels and unique graphics were added to the sport, which aided those who wanted a hip vehicle without doling out lots of cash.

For 1989 the big news for consumers was the availability on Cherokee models equipped with the 4.0-liter engine, automatic transmission and Selec-Trac, was the availability of a four-wheel, ABS system. Whether the Jeep Cherokee was in 2WD or 3WD, the ABS system operated either way. Also new for 1989 was power steering being made optional, along with the standard 13.5-gallon fuel tank being replaced with a 20-gallon unit.

For the 1990 model year not many changes were made, though safety was improved dramatically as new three-point seatbelts were fitted for all outboard occupants. The Limited received a new overhead console that featured a compass, an outside thermometer along with storage compartments for a garage door controller and additional room for the passenger's sunglasses.

In the 1991, the Jeep Cherokee received a special treat in boosted power to both the four and six-cylinder engine as a new multi-point fuel-injection system aided the engine into pumping out 130 horsepower. This was a jump of nine horses singe the previous year's model. The six cylinder engine now achieved 190 horsepower and could achieve 0-60 mph in barely nine seconds.

For this same year the Pioneer Cherokee was deleted and a four-door Sport model was unveiled to join alongside the two-door Sport. In this same year a brand new Briarwood model was introduced for 1991. In this same year Cherokee introduced all-new double-sided keys, optional illuminated entry systems, and highlighted under-hood service points.

The following model year the base Cherokee model received carpeting as a standard feature while the Jeep Laredo was given the option of optional leather seating, much like the opulent Limited model. Other than these few changes, not much was updated for this year.

For 1993 the Cherokee line downsized from only five trim levels to three, the base, Sport and the all-new Country. The '93 Jeep Cherokee Country came with champagne-colored lower body, bumpers and fender flares, along with all of the extravagant features of the now deleted Limited model. Sport models now received a two-tone treatment that added black on the lower body sides. Also added to all model was a long-life, stainless steel exhaust system that aided in lowering costs for owners.

In 1994 all-new safety updates were made that included side-impact beams placed in the doors, while the roof featured new crush resistance along with a center, high-mounted stoplight placed on top of the lift-gate. The AC on the '94 Jeep Cherokee now utilized CFC-free refrigerant. In this same year the champagne color option was updated to an availability of silver as a secondary color, for those consumers that were tired of the old standard color. The entry-level Cherokee received the 'SE' appellation in an attempt to add more appeal to this model for consumers.

Thought the following year's model looked very similar to the version 11 years prior, the Jeep Cherokee continued to be a trendy choice for consumers that were searching for a very capable SUV in both dimension and expenditure. For 1995 the main changes were the availability of an automatic transmission for the four-cylinder SE, and with the addition of a driver's side airbag.

For this same year, both the Sport and Country models held steady with the 4.0-liter, six-cylinder engine that was joined to either a five-speed manual or the four-speed automatic gearbox. For 1995 a fantastic array of colors were added that now included Aqua Pearl and Moss Green.

In 1996 the Jeep Cherokee received only a few minor updates that included both the four-cylinder and six-cylinder being pumped up to run less obtrusively and smoother, which of course appealed to all consumers. The inline six engine now generated its power at lower rpm, which made it even more responsive, whether accelerating from a light, or when towing a trailer up a steed grade.

Once again, safety was once again at the top of the list for year, and the electrical system was upgraded through the heavy-duty alternator and battery. To reduced to chance of an accident, an all-new automatic transmission/brake pedal interlock was introduced which required to drive to apply the brake when moving the brake from the gear selector out of Park. For this same year, the engine in the Jeep Cherokee also received a much stiffer block, along with new powertrain control module and new aluminum pistons. Entering into its own 13th model year, the Jeep Cherokee also introduced two new colors; Bright Jade and Stone White for 1996.

Finally in 1997, the Jeep Cherokee received a pretty hefty facelift that involved a $215 million update that smoothed both the front and rear ends out, while the interior was revised with reductions in harshness, vibration and noise. Though not many visible changes were made, the new Cherokee now featured softened corners on both the tail and nose along with wheel-well flares than blended into the ends of the bumper.
To neutralize the noise of wind, the front vent windows were taken out, while the larger side-view mirrors, new wheels, updated body-side models, optional deep-tint glass and a center high-mounted stop lamp were added to the all-new 1997 Jeep Cherokee.

The interior of the Cherokee featured updates on the interior as well, and these included a more efficient cabin that had a new dash that came with a passenger airbag, updated gauges and a new center stack with easier ability to use controls for the stereo; that was now updated with CD player AND cassette. An updated climate control was also introduced in this year that eradicated quieter the noise and squeaks of the previous model. Along with all of these updates, the '97 Cherokee also received new lighted power mirror and window switches, along with new door panels, a trip computer for the overhead console along with a new center console that featured incorporated cup-holders.

New or reconditioned standing dies and tighter tolerances were utilized in the Jeep to improve build quality, and at the same time, more testing was done on the 1997 Cherokee. Other than these tests and the electrical system being upgraded through connectors and a lack of wiring, the Jeep was basically left alone for this model year.

The Limited once again jumped on board the Cherokee lineup in 1998 and replaced the Country as the top-of-the line Cherokee. The Classic model was debuted for this year and took the spot in between the Sport and the Limited. The Classic was released into the lineup with moldings and color-keyed bumpers. For this same year the Sport received a roof rack, AC, alloy wheel and power mirrors. A new trio of colors were introduced with the 1998 Cherokee; and these included, Emerald Green, Chili Pepper Red and Deep Amethyst.

For the following year, only a few changes were made to the Jeep Cherokee. New color-keyed bumpers and grille were added to the Sport model while the Limited received an all-new Sentry Key anti-theft system and optional heated front seats. The Limited also received improved engine efficiency due to updated electronics and an all-new exhaust catalyst.

The Jeep Cherokee received a much more polished depiction of the 4.0-liter inline six cylinder engine for the 2000 model year. The all-new engine featured a much quieter and cleaner system that now met Low Emission Vehicle standards. Now joined to the new six in SE (if ordered) was a brand-new five-speed manual gearbox that was updated with advanced shift quality in both base and Sport models. Also new for this year were two more colors; Silverstone Pearls and Patriot Blue.

The Cherokee Classic and the Limited both now featured a four-speed automatic as a standard feature for 2000. The Limited became even more ornate in this year and featured silver alloy wheels, chrome highlights on the grille, headlight bezels and rear license plate brow. All of these new characteristics set the Limited even more apart from the standard run-of-the-mill Cherokee models.

2001 was the final year the Jeep Cherokee and not much was updated expect the Steel Blue color replaced the Desert Sand color while the 2.5-liter four cylinder engine was deleted.
By Jessica Donaldson
For more information and related vehicles, click
here
DANIEL & SEB DELIVER IN THRILLING BAHRAIN GP
SAKHIR, BAHRAIN – Daniel delivered a superb drive in a thrilling Bahrain Grand Prix to claim fourth place from 13th on the grid, as Sebastian battled past DRS and power issues to claim eight valuable points with sixth place. In an action-packed race, Daniel made a low key start but was soon advancing through the ranks, passing McLaren's Kevin Magnussen for 10th place on lap 11. He then set off in pursuit of ninth-placed Seb. Sebastian, meanwhile, was in a battle of his own. On lap 15 h...[Read more...]
MALAYSIAN GP – HEAT, RAIN AND GOOD MEMORIES
Maranello, 24 March – This weekend's race at Sepang will be the sixteenth Malaysian Grand Prix. All of them have been held at the 5.543 kilometre track, which is one of the most interesting on the calendar, notable for its suffocating heat, sudden downpours and high speed corners. Ferrari has won six times here, equivalent to a 40% success rate. The first race dates back to 1999 and marked Michael Schumacher's return to the cockpit after his accident in Silverstone. At the time, Eddie ...[Read more...]
AUSTRALIAN GRAND PRIX PRACTICE
MELBOURNE – Seb and Dan were the fourth and sixth fastest drivers during this afternoon's Practice 2 session here in Australia. Lewis Hamilton topped the timesheets. Nico Roseberg, Fernando Alonso, Jenson Button, Kimi Raikkonen, Valtteri Bottas, Kevin Magnussen and Nico Hulkenberg completed the top 10. SEBASTIAN VETTEL First Practice Session: Position: 7, Best Time: 1:32.793, Laps: 10 Second Practice Session: Position: 4, Best Time: 1:30.381, Laps: 35 'In a way it's a ...[Read more...]
MASSA BIDS FERRARI FAREWELL
Maranello, 14 December – It was a very special Christmas lunch for Felipe Massa, as he bid farewell to the Scuderia with which he has shared over ten years of his racing and personal life, having enjoyed a close link to this team and so many of its people over the years. 'We started together so many years ago and I want to thank all of you, mechanics, engineers, everyone who works at the track and behind the scenes in Maranello,' said an emotional Felipe. 'Each one of you has always given...[Read more...]
Formula One - Spanish Grand Prix
Kimi Raikkonen bagged his second podium on the trot in Barcelona, charging hard to finish third behind first time grand prix winner Pastor Maldonado and, by just half a second, Fernando Alonso. The Finn was disappointed not to finish on the top step, though, claiming that the Lotus E20 had the potential to have won every race this year so far. Nevertheless, he is now fourth in the Drivers' Championship, just 12 points behind leaders Sebastian Vettel and Fernando Alonso. Starting on the sec...[Read more...]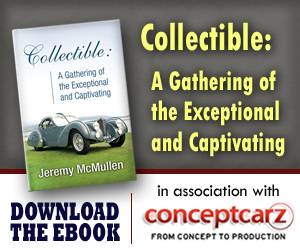 Jeep
Monthly Sales Figures
Volume
March 2014
57,983
February 2014
45,946
January 2014
41,910
December 2013
53,275
November 2013
45,415
October 2013
36,379
September 2013
37,464
August 2013
46,239
July 2013
42,227
June 2013
44,609
May 2013
44,419
April 2013
39,426
(More Details)
© 1998-2014. All rights reserved. The material may not be published, broadcast, rewritten, or redistributed.