1927 Chevrolet Series AA news, pictures, specifications, and information

Tweet
Chevrolet produced 1,001,820 Chevrolet vehicles for 1927. Their vehicle was the Capitol Series AA which featured a new radiator shell and fuller crown fenders. Mechanical changes included a parking brake release and a rectangular brake and clutch pedal. A new bodystyle joined the lineup - a Sports Cabriolet. Other body styles options included the roadster, tourer, coupe, coach, sedan, and landau sedan. An Imperial Landau was added in May.

Powering the Chevrolet Capitol was a four-cylinder, overhead valve engine that displaced 171 cubic-inches and delivering just over 25 horsepower. They had a three-speed selective sliding gearbox and rode on steel disc wheels.

Pricing began at $525 for the 4-door tourer and 2-door roadster, and rose to $745 for the landau sedan.

This 1927 Woodie began life as a rolling chassis that was shipped to the Martin-Parry Corporation of Indianapolis. Martin-Parry clothed the chassis in their seven-person station wagon design.

By the 1960s, the car was in the care of Clark Woolston of Kentfield, California. In October of 1967, the Woodie Wagon was purchased by the Harrah Collection, followed by a sympathetic restoration a short time later.

In 1986, this AA Wagon was sold from the collection. By the 2000s, the car was acquired by a California collector.

In 2012, this vehicle was offered for sale at the Gooding & Company auction held in Scottsdale, Arizona. It had a pre-auction estimated value of 35,000 - $45,000 and was offered without reserve. As bidding came to a close, the vehicle had been sold for the sum of $39,600 inclusive of buyer's premium.
By Daniel Vaughan | Feb 2012
Russo and Steele Collector Car Auctions Kicks off 2014 in a Big Way with Outstanding Results and New World Records at Scottsdale
Phoenix, Arizona (January 22, 2014) – At Russo and Steele Collector Car Auctions, we are thrilled to announce the achievement of outstanding results and world-record sales at our January 15-19 Scottsdale, Arizona Sports and Muscle auction event. Throughout the event's five action-packed days, beautiful weather helped draw record attendance numbers, estimated at 35% higher than 2013 levels. At the time of writing, preliminary sale results exceeding $21 million were generated with a very st...[Read more...]
BARRETT-JACKSON & FOX ANNOUNCE MAJOR CROSS-NETWORK EXPANSION OF SIGNATURE SCOTTSDALE AUCTION
• Renowned Collector Car Auction Televised By Major Broadcast Television Network
• 'World's Greatest Collector Car Auctions™' To Reach Millions of New Viewers, Jan. 14-19, 2014
Scottsdale, Ariz. – Barrett-Jackson, The World's Greatest Collector Car Auctions™, today announced that FOX Sports has expanded its viewership reach for the Scottsdale, Arizona auction to include five channels within its family of networks – In total, there are 36 hours and six-consecutive days of...[Read more...]
Last Lap Pass Drives Maccachren To Victory In Sst Round No.4
San Diego, Calif. (May 4, 2013) – SPEED Energy Stadium SUPER Trucks invaded Qualcomm Stadium in San Diego, Calif., for a full night of racing action with four distinct divisions testing their skills on the uniquely prepared high flying dirt and asphalt course. Rob MacCachren, Dan Runte, Apdaly Lopez, and Myles Cheek were able to conquer the multiple challenges of the most difficult course this year to record wins in Round No. 4 of SST competition. Rob MacCachren, of Las Vegas, Nev., dr...[Read more...]
A Series One 'Batmobile' Offered at Russo and Steele Scottsdale
BMW designed the 3.0 CSL as a special build to make the car racing eligible in the ETCC. With an overall weight of 1,092kg the 'L' in the designation meant 'leicht' (light), unlike in other BMW designations, where it meant 'lang' (long). The lightness was achieved by using thinner steel to build the unit body, deleting the trim and soundproofing, using aluminium alloy doors, bonnets, and boot lids, and using Perspex side windows. Powered initially with a six-cylinder engine that produced 340hp...[Read more...]
California Mille 2012 Information
The 2012 running of the California Mille will take place April 29th to May 3rd over 1,000 miles of twisty back roads in California Gold Country, Lake Tahoe and historic Nevada. The 22nd annual running of the California Mille will begin Sunday, April 29th with a public car show at the Fairmont Hotel atop San Francisco's Nob Hill, with 65 historic race cars on display from 11am to 6pm. Participants depart at 8:30am the following morning for a four-day, 1000-mile adventure that will take them a...[Read more...]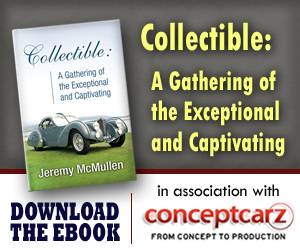 Chevrolet
Monthly Sales Figures
Volume
November 2014
149,673
October 2014
155,965
September 2014
153,873
August 2014
185,930
July 2014
175,155
June 2014
188,567
May 2014
205,010
April 2014
181,648
March 2014
179,681
February 2014
153,913
January 2014
119,089
December 2013
153,493
(More Details)
© 1998-2014. All rights reserved. The material may not be published, broadcast, rewritten, or redistributed.