1927 Chevrolet Series AA news, pictures, specifications, and information

Tweet
Chevrolet produced 1,001,820 Chevrolet vehicles for 1927. Their vehicle was the Capitol Series AA which featured a new radiator shell and fuller crown fenders. Mechanical changes included a parking brake release and a rectangular brake and clutch pedal. A new bodystyle joined the lineup - a Sports Cabriolet. Other body styles options included the roadster, tourer, coupe, coach, sedan, and landau sedan. An Imperial Landau was added in May.

Powering the Chevrolet Capitol was a four-cylinder, overhead valve engine that displaced 171 cubic-inches and delivering just over 25 horsepower. They had a three-speed selective sliding gearbox and rode on steel disc wheels.

Pricing began at $525 for the 4-door tourer and 2-door roadster, and rose to $745 for the landau sedan.

This 1927 Woodie began life as a rolling chassis that was shipped to the Martin-Parry Corporation of Indianapolis. Martin-Parry clothed the chassis in their seven-person station wagon design.

By the 1960s, the car was in the care of Clark Woolston of Kentfield, California. In October of 1967, the Woodie Wagon was purchased by the Harrah Collection, followed by a sympathetic restoration a short time later.

In 1986, this AA Wagon was sold from the collection. By the 2000s, the car was acquired by a California collector.

In 2012, this vehicle was offered for sale at the Gooding & Company auction held in Scottsdale, Arizona. It had a pre-auction estimated value of 35,000 - $45,000 and was offered without reserve. As bidding came to a close, the vehicle had been sold for the sum of $39,600 inclusive of buyer's premium.
By Daniel Vaughan | Feb 2012
SHELBY AMERICAN COMMEMORATES 50TH ANNIVERSARY FIA COBRA WITH SPECIAL EDITION CAR
• Iconic Shelby FIA Cobra to be Celebrated
Scottsdale, Ariz. – Jan. 17, 2014 – In 1964, Shelby American, today a wholly owned subsidiary of Carroll Shelby International Inc. (CSBI:PK) introduced the FIA version of the small block Cobra, which competed in the 1964 World Manufacturers Championship series against marques like Aston Martin, Jaguar and Corvette. To celebrate the birth of the 289 Ford powered roadsters, Shelby American will offer 50 limited edition continuation (CSX70...[Read more...]
Barrett-Jackson generates more than $32 million in sales at 6th annual Las Vegas Auction
'The World's Greatest Collector Car Auctions™' Generates Highest Grossing Las Vegas Sale with Largest Number of Cars which Attracted Nearly 70,000 Attendees Las Vegas, NV. – (October 1, 2013) – Barrett-Jackson, 'The World's Greatest Collector Car Auctions™,' announced today that it generated more than $32 million in gross sales which is a 41% increase over 2012 during its 6th Annual Las Vegas auction at the Mandalay Bay Resort & Casino on September 26-28, 2013. The event was the large...[Read more...]
Barrett-Jackson Generates Nearly $109 Million In Sales
• Sets Record Attendance At The 42nd Annual Scottsdale Auction
• Batmobile sells for $4.62 million dollars to a lifelong fan to worldwide audience; marks second-highest single-car sale at Barrett-Jackson
•1,343 cars sold •$108,766,069 gross sales – A 17% increase over 2012 •300,000 in attendance •Charity cars – 21 total for $5,005,000 Scottsdale, Ariz. – Jan. 22, 2013 – Barrett-Jackson Auction Company, The World's Greatest Collector Car Auctions™, generated nearly $1...[Read more...]
Up 44%, Gooding & Company reports more than $189 million and 45 world records from its 2012 automotive auction sales
Gooding & Company, the auction house acclaimed for selling the world's most significant and valuable collector cars, is pleased to report its 2012 year-end sales of more than $189.6 million for 296 lots sold, averaging $640,635 per car. The 2012 year-end total is 44% higher than last year's results for the same number of cars sold, a significant increase that demonstrates the rising demand for extraordinary cars as well as the quality presented by the auction house. 'Our 2012 auctions attract...[Read more...]
A Trifecta of Chevelles for Discerning Collectors
Three Unique 1970 Chevelle LS6's to be offered at Russo and Steele Scottsdale January 18-22, 2012 Featuring the most powerful rated engine to date when it was built, the 1970 Chevelle LS6 was born of a higher breed. The product of an era of car building in which Chevrolet was determined to join the ranks of top muscle cars in the industry. The Chevelle LS6 surpassed the competition to become one of the most popular cars of the muscle car era. Due to its affordability, popularity and v...[Read more...]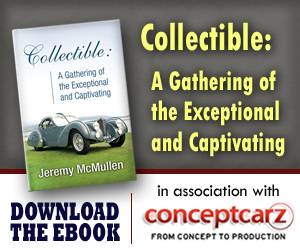 Chevrolet
Monthly Sales Figures
Volume
July 2014
175,155
June 2014
188,567
May 2014
205,010
April 2014
181,648
March 2014
179,681
February 2014
153,913
January 2014
119,089
December 2013
153,493
November 2013
145,089
October 2013
155,214
September 2013
127,785
August 2013
187,740
(More Details)
© 1998-2014. All rights reserved. The material may not be published, broadcast, rewritten, or redistributed.