Image credits: © Kia.
2012 Kia K9 news, pictures, specifications, and information

Tweet
Kia reveals all-new 'K9' flagship sedan for Korean market
• All-new model completes Kia's 'K'-series range in the Korean market

• Combination of Kia's 'best of the best' design, driving performance and new technologies


Kia today revealed the first official photographs of its all-new flagship sedan to be launched during the first half of this year in the Korean market. Referred to by its codename 'KH' until now, the company also confirmed that the Korean market name will be 'K9' – while the name for export markets, as well as overseas launch timings, will be revealed later this year.

K9 is Kia's first rear-wheel drive sedan. (concept carz) It boasts Kia's 'best of the best' design, driving performance and high technology capabilities and is regarded as one of 2012's most eagerly anticipated all-new models in both Korean and overseas markets.


This model's Korean market name, K9, will complete Kia's domestic market 'K' series range of passenger cars, whose members also include the front-wheel drive K5 (Optima in overseas markets) and K7 (Cadenza in overseas markets) sedans.

The letter 'K' represents not only Kia and the company's home country of Korea, but also refers to the Greek word 'Kratos' (meaning powerful, domination and reign) and the English word 'Kinetic' (meaning active, dynamic).

The 'K' series trio of sedans is a strong statement of Kia's determination to offer consumers the broadest product line-up and establish itself as a major presence in the global automotive through ceaseless innovation and technological developments.


The K9's exterior gives solid form to the recently released sketches of the new model, and presents its design concept, 'high-tech luxury sedan' image, wîth futuristic, sophisticated and distinctive charisma.

K9 is the latest continuation of Kia's evolving design DNA, carrying its family-look radiator grille, bold 'high-tech luxury car' style LED headlamps, wîth classic design echoes in its voluminous hood. Viewed from the front, K9 presents an imposing and characterful image.

Furthermore, the sophisticated and bold profile wîth its simple but strong character line and the innovative and stable rear view wîth its high-tech LED combination lamps, luxurious chrome garnish and bumper-integrated muffler, completes the parameters for whole new level of luxury car design.


Soon-Nam Lee, Director of the Overseas Marketing Group, said, 'K9 is our first rear-wheel drive large sedan, created without compromise in its design, driving performance and new technologies. K9 sets a whole new level of standards and values in the large sedan §egmènt, and its design will be another Kia demonstration of our brand's power to surprise the world.'

Kia Motors Corporation (www.kia.com) -- a maker of quality vehicles for the young-at-heart -- was founded in 1944 and is Korea's oldest manufacturer of motor vehicles. Over 2.5 million Kia vehicles a year are produced in 15 manufacturing and assembly operations in ten countries which are then sold and serviced through a network of distributors and dealers covering 172 countries. Kia today has over 47,000 employees worldwide and annual revenues of ÚS$39 billion. It is the major sponsor of the Australian Open and an official automotive partner of FIFA -- the governing body of the FIFA World Cup™. Kia Motors Corporation's brand slogan -- 'The Power to Surprise' -- represents the company's global commitment to surpassing customer expectations through continuous automotive innovation.
Source - Kia
707-HORSEPOWER DODGE CHALLENGER SRT HELLCAT EARNS EPA HIGHWAY FUEL-ECONOMY RATING OF 22 MPG
◾22 miles per gallon (mpg) achieved with segment-exclusive TorqueFlite eight-speed automatic transmission; new six-speed manual contributes to 21-mpg highway rating ◾Ratings surpass those of many lesser-powered sports cars with price tags that far exceed the SRT Hellcat's $59,995 starting sticker ◾2015 Dodge Challenger SRT Hellcat is most powerful muscle car ever September 17, 2014 , Auburn Hills, Mich. - The 2015 Dodge Challenger SRT Hellcat, the most powerful muscle car ever, now b...[Read more...]
DODGE EMBRACES VIPER'S ROOTS AND REVS UP EXCITEMENT WITH A NEW MSRP OF $84,995
◾New for 2015, Dodge is reducing the Viper's starting U.S. Manufacturer's Suggested Retail Price (MSRP) by $15,000 to start at $84,995 ◾Adjusting for inflation, the 2015 model year Viper is priced competitively to the first generation Viper, which launched in 1992, as calculated by Kelley Blue Book ◾The Dodge Viper was first introduced in 1992 with a starting U.S. MSRP of $50,700. Adjusted for inflation, the equivalent in today's dollars would be $86,130 ◾Current Gen 5 Viper owners to receive...[Read more...]
Audi named Best Value Luxury Brand in America by Vincentric
• Additionally, four Audi vehicles earned the Vincentric Best Value in America awards for the 2014 model year • Vincentric provides data, knowledge and insight to the automotive industry by identifying and applying the many aspects of automotive ownership costs • This year marks the 10th edition of the awards Audi has been named the Best Value Luxury Brand in America by Vincentric. In addition, four Audi vehicles have earned the Vincentric Best Value in America award for 2014 model year. Th...[Read more...]
NEW FORD F-150 -- FIRST TRUCK TO OFFER TOUGHER, BRIGHTER, MORE EFFICIENT LED HEADLAMPS
◾Segment-first LED headlamps available for all-new Ford F-150 will last more than five times longer than conventional bulbs ◾Use of LED technology in F-150 headlamps picks up on lighting trends in smartphones, tablet computers and TVs ◾Ford engineers subject LED headlamps to extreme heat and saltwater baths, and pummel with rocks, rock salt and ice to prove lamp toughness When the assignment is to reinvent the Ford F-150 while maintaining its heritage of being Built Ford Tough, even the hea...[Read more...]
AUDI Q5 NAMED BEST LUXURY COMPACT SUV FOR FAMILIES BY U.S. NEWS & WORLD REPORT
• The 2014 Best Cars for Families awards recognize cars, SUVs and minivans that improve family life on the road • Awards based on professional automotive reviews, safety and reliability ratings, seating and cargo volume and the availability of family-friendly features • Audi Q5 leads segment consideration according to recent survey by market research firm GfK The 2014 Audi Q5 has been named Best Luxury Compact SUV for families by U.S. News & World Report. The Q5 took the top prize in one of...[Read more...]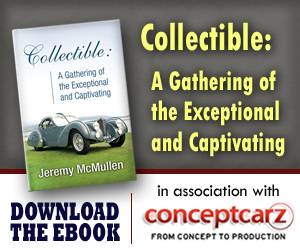 Kia
Monthly Sales Figures
Volume
August 2014
54,667
July 2014
52,309
June 2014
50,644
May 2014
60,087
April 2014
53,676
March 2014
54,777
February 2014
41,218
January 2014
37,011
December 2013
33,631
November 2013
45,411
October 2013
39,754
September 2013
38,003
(More Details)
© 1998-2014. All rights reserved. The material may not be published, broadcast, rewritten, or redistributed.