Image credits: © TopCar.
2012 TopCar Cayenne Vantage 2 news, pictures, specifications, and information

Tweet
For the first time in Monaco TOPCAR will present Porsche Panamera Stingray GTR. This is a limited range and it counts only 25 cars. Stingray GTR is an extreme version of the Wide-body, the car is rebuilt based on the Porsche Panamera. Almost all body kit parts are new - front and rear bumpers, front and rear fenders, bonnet, thresholds, all doors. The interior also experienced some changes. This time you'll find yourself in completely remodeled new skin Nappa interior, there are new textures and lines. Each decorative panel is produced from carbon.

The second car, which TOPCAR will present, is Porsche Cayenne Vantage 2 in the modified Carbon Edition. There's evidence to suggest that TOPCAR produces aerodynamic body kits using carbon fiber and Kevlar. However, in this particular case, the kit is not only made from carbon fiber, but external finished wîth 'decorative' carbon. The car is painted in the special color carbon gray. Therefore, the whole car looks well-balanced. The interior of the car is completely redesigned in TOPCAR best traditions. The car is really unique as it's only one and that's the best guarantee of exclusivity.
Source - TopCar
For more information and related vehicles, click
here
Monaco GP - Fight back from Canada
Stefano Domenicali: 'We can't be happy with this weekend, not just because of the outcome of Fernando's race, but also because of the bad accidents that Felipe had. Fortunately, despite the violence of the impact, he is fine and has already gone home and I believe that in the space of a few days he will back in perfect shape and ready to race in Montreal. Apart from all the misfortune, it was a complicated race, conditioned by a few problems of a technical nature. Now it is important for us to u...[Read more...]
Bravo Señor Räikkönen!
F1® Flamenco ends in Spanish silverware for Super-cool Kimi With a performance that captured the imagination of every motorsport fan around the world yesterday, the Lotus F1® Team rose to the occasion for the fifth round of the FIA 2013 Formula One® World Championship competition that played out under sunny Spanish skies at Barcelona's Circuit de Cataluñya. The Enstone based black and gold troupe served the Lotus name proudly with Kimi delivering a P2 finish and a points haul that pla...[Read more...]
1962 Monaco Grand Prix: McLaren Carries the Cooper Flag back to the Top
By the beginning of the 1962 Formula One season Jack Brabham had left Cooper to form his own racing team. It seemed the glories days of the double World Championship were well and truly behind them. However, left in Brabham's stead would be a man very akin to the Australian in so many ways. And in Bruce McLaren, Cooper had a driver and competitor more than apt to help carry the team forward into the future. The first race of the 1962 season, the Grand Prix of the Netherlands, certainly didn't...[Read more...]
Another Race, Another Winner, Another Packed Day In The Paddock
Pretty much the whole of F1 agreed that Maldonado's pole and win was a fitting tribute to his team owner Sir Frank Williams who is 70 this week. However, a fire in the team garage as the Paddock packed down took away some of the shine from their deserved celebrations. As well as a great drive by Maldonado, who battled to keep Alonso off his rear wing all afternoon, this again played out as a great racing spectacle: including Michael Schumacher colliding with Bruno Senna right in the path of ...[Read more...]
Renault Engines Occupy Top Four Positions in Bahrain GP
Four Renault-powered drivers finished in the top four of yesterday's Bahrain Grand Prix. Sebastian Vettel secured the first win of the season for Red Bull Racing-Renault, 3.3secs ahead of Lotus F1 Team-Renault's Kimi Raikkonen and Romain Grosjean. Mark Webber secured fourth for Red Bull Racing-Renault, giving the RS27 a clean sweep of the top four; the first time Renault engines have done so since the 1997 Luxembourg GP when Jacques Villeneuve (Williams-Renault) finished ahead of Jean Alesi ...[Read more...]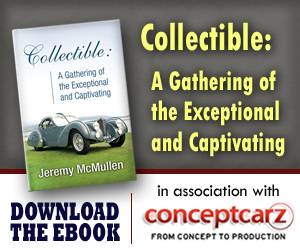 Porsche
Monthly Sales Figures
Volume
February 2014
3,232
January 2014
3,096
December 2013
3,246
November 2013
3,966
October 2013
3,562
September 2013
3,093
August 2013
3,327
July 2013
3,820
June 2013
3,700
May 2013
3,928
April 2013
4,032
March 2013
3,487
(More Details)
© 1998-2014. All rights reserved. The material may not be published, broadcast, rewritten, or redistributed.