Image credits: © Heico Sportiv.
2012 Heico Sportiv V40 news, pictures, specifications, and information

Tweet
Premiere at the AMI, Leipzig: Volvo V40 racecar from HEICO SPORTIV.
For the first time at the unveiling of a new Volvo model in Germany, HEICO SPORTIV will simultaneously be presenting the corresponding sport edition: the premiere of the bio-diesel-powered Volvo V40 racecar at the Auto Mobil International (AMI) in Leipzig. The first-ever racing version of the brand new Volvo V40 will be on display from 1 to 10 June 2012 at the Volvo stand E31 in Hall 3.

Visitors at the AMI will be able to have a close look at the new Volvo V40 at Volvo's 800 m2 exhibition stand. The youngest Volvo – which celebrated its world premiere just recently at the start of March 2012 at the in Salon de l'Automobile in Geneva – will be available from Volvo partners from the summer. The compact hatchback model not only convinces wîth its outstanding safety features (e.g. the first series-production pedestrian airbag) but also wîth its dynamic design and sporty driving characteristics.

HEICO SPORTIV's philosophy centers on further accentuating Volvos' profiles and boosting their performance. As an official Volvo Car Germany partner for road vehicle individualization, HEICO SPORTIV works intensively on developing a comprehensive accessories program whose availability at retailers worldwide coincides wîth the market launch of the Volvo V40. It covers e.motion® ECÚ upgrades for all mainstream engine models, sonorous exhaust systems, sporty suspension and braking systems, exclusive VOLÚTION® wheels, as well as high quality interior applications and made-to-measure body kits.


A first glimpse of HEICO SPORTIV's exterior design for the new Volvo V40 can be had wîth the racing version at the Volvo stand at the AMI.

The lightweight, carbon fiber body kit is oriented optically towards the future road version and was only optimized for the competition wîth wider wheel housing, a lowered front spoiler and a rear wing for race track application. The rear diffusor already corresponds to the final road version.


Vital Stats
Engine : 5-cylinder
Power: 300 hp
Torque: 442 ft-lbs


---
Únder the slogan 'Green Racing', HEICO SPORTIV has for many years successfully demonstrated that motorsports and ecology are not necessarily paradoxical. The Volvo V40 racer will therefore also be powered wîth alternative fuels. The latest Volvo model is powered by a five-cylinder, turbo diesel D5 engine which, in the racing version, generates 300 hp (221 kW) and a maximum torque of 600 Nm. From 2013, the Volvo V40 by HEICO SPORTIV will have bio-diesel in its tank when it approaches the starting line at demanding long distance races and the infamous 24 Hour Race at the Nürburgring.
Source - Heico Sportiv
LAMBORGHINI UPDATES AD PERSONAM PERSONALIZATION PROGRAM
Sant'Agata Bolognese, Italy, 25 February 2014 - Automobili Lamborghini will present its renewed Ad Personam program at the 2014 Geneva Motor Show - the personalization program which allows clients to create their own made-to order Lamborghini. Currently available for the Aventador range, it will soon be extended to the Huracán. The new options increase the ability to commission a new Lamborghini right down to the smallest details. Passenger compartment color combinations have been incr...[Read more...]
NISSAN ANNOUNCES U.S. PRICING FOR 2014 GT-R
NASHVILLE, Tenn. – Nissan North America, Inc. (NNA) today announced U.S. pricing for the 2015 Nissan GT-R Premium, GT-R Black Edition and GT-R Track Edition*, which have received a number of important performance, exterior and interior enhancements for the 2015 model year. The changes are designed to give GT-R a more refined look and feel without sacrificing one bit of its legendary performance. The GT-R Premium and GT-R Black Edition grades are on sale now at Nissan dealers nationwide...[Read more...]
NISSAN SENTRA NISMO CONCEPT TEASES FURTHER EXPANSION OF PERFORMANCE LINE
– 240+ Horsepower Performance Study Takes Sentra to the Next Level – DETROIT - As Nissan expands its NISMO line of factory performance models, it is revisiting the small car performance genre and teasing the future with the dramatic Nissan Sentra NISMO Concept. The Sentra NISMO Concept is built on the solid foundation of the latest generation Nissan Sentra, which offers an outstanding balance of premium style, innovative technology and fuel-efficient performance. The concept ...[Read more...]
Lexus F Sport – Performance At Every Level
◾Factory-Engineered Performance - IS F and LFA ◾F SPORT Vehicles Feature Sharper Handling and More Aggressive Factory Aesthetics ◾F SPORT Performance Accessories Offer Individual Upgrades LAS VEGAS – Sept. 25, 2013 – When Lexus launched in 1989, its vehicles were synonymous with luxury, refinement and craftsmanship. Almost 25 years later, the brand has evolved and evokes more emotion throughout its product line-up. For those enthusiasts who want an even higher level of engagement, t...[Read more...]
THE 2014 NISSAN LINEUP: CHARTING THE CHANGES
Following a banner 2013 model year that saw the introduction of all-new generations of the Nissan Altima, Nissan Sentra and Nissan Pathfinder, the parade of innovative all-new designs continues for 2014. Leading the way is the right-sized Nissan NV200 Compact Cargo commercial van (on sale now), the stylish entry-level Nissan Versa Note hatchback (on sale now) and the next-generation Nissan Rogue compact SUV (coming late 2013). Also, the previously announced Pathfinder Hybrid model joins the P...[Read more...]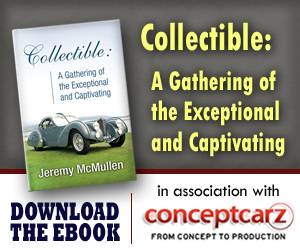 Volvo
Monthly Sales Figures
Volume
October 2014
3,972
September 2014
4,667
August 2014
4,960
July 2014
4,894
June 2014
5,983
May 2014
5,014
April 2014
4,635
March 2014
5,915
February 2014
4,867
January 2014
3,792
December 2013
4,888
November 2013
4,233
(More Details)
© 1998-2014. All rights reserved. The material may not be published, broadcast, rewritten, or redistributed.