1983 Rolls-Royce Silver Spirit news, pictures, specifications, and information

Tweet
The Rolls-Royce Silver Spirit had a high degree of ride quality courtesy of the self-leveling suspension from the Silver Shadow, using a Girling automatic hydraulic ride height control system and gas-filled shock absorbers. The Silver Spur was a long wheelbase version of the Silver Spirit. And both models, the Silver Spirit and the Silver Spur, were the first Rolls-Royces to feature a retractable Spirit of Ecstasy.

This particular Rolls-Royce Silver Spirit was once owned by the circus artist Louis Knie. It has covered a mere 25,000 km from new. It is a Left Hand Drive example finished in ivory with brown leather interior.

In 2012, the car was offered for sale at Coys 'Legende et Passion' Monaco sale where it was estimated to sell for €35.000 - €45.000.
By Daniel Vaughan | Jul 2012
In 1980 a new range was introduced: the Silver Spirit and Silver Spur. Externally these cars were entirely new, but retained most of the chassis platform of the Silver Shadow. The major exception was the rear end, which was modified to accept new rear suspension. This new system had been launched during 1979 on the Corniche and Carnague models.

Many of the changes behind the development of the new car were down to impending safety legislation. The Spirit of Ecstasy, for example, was no longer fixed to the grille, but designed to retract into the radiator shell upon impact. Other improvements included better ride comfort and a new suspension system wîth automatic ride height control.

The long-wheelbase version was called the Silver Spur. Four inches longer than the Spirit, it is identifiable by its extended rear windows and ever-flex roof. A special run of 25 Silver Spur Centenary models was produced in 1985, celebrating the 100th anniversary of the motor car in Great Britain and the production of the 100,000th Rolls-Royce.


The Silver Spirit Ii and Silver Spur II arrived in 1990. Outwardly similar to their predecessor, they were equipped wîth a revised facia, wîth a new leather-bound §teering wheel, electronic gear selection display and a sophisticated automatic ride controls system.

The Spirit III and Spur III were introduced in 1994, and again external changes were modest, although inside there was a redesigned instrument panel and new §teering wheel, and engine refinements resulted in an increase in power.
Source - Rolls Royce Motor Cars Ltd.
For more information and related vehicles, click
here
CANADIAN GP - ALONSO: 'MAXIMUM CONCENTRATION'
Ile Notre Dame, 6 June – Facing the media for his usual Thursday meeting, Fernando Alonso was very clear on what he and the Scuderia has to do this weekend. 'We were hoping for some consistent results, but in Monaco we did not pick up so many points, so now we need four or five races on the podium or at least very near the podium in order to recover some of the points we have lost,' was his assessment of the challenges that lie ahead in the short term for Ferrari. 'All the races are diffe...[Read more...]
Drama, Debris, and The Iceman's comeback
• Lotus F1® team battles in a difficult race littered with Red and Yellow flags
With the streets of Monaco only open on for F1® traffic, the Principality welcomed the sixth round of the FIA 2013 Formula One® World Championship competition last weekend and delivered yet another suspense-filled 78-lap race in the most iconic of settings. The great and the glittering gathered in sun-bathed celeb-ville for the most prestigious, and recognisably the most difficult race in the F1® calendar: ...[Read more...]
Wec Spa: Audi Presents Long-Tail R18
• First fielding of three Audi R18 e-tron quattro cars
• Premiere of a new aerodynamic variant
• Last race preparation for the Le Mans 24 Hours
Ingolstadt, April 25, 2013 – Audi is pursuing ambitious aims at round 2 of the FIA World Endurance Championship (WEC) on May 4 at Spa. The version of the Audi R18 e-tron quattro that was victorious at the season opener is to extend Championship leader Audi's points advantage. At the same time, a new long-tail variant of t...[Read more...]
Ferrari 'Tour De France' Joins RM's Monterey Sale
• RM Auctions announces a rare and coveted 1956 Ferrari 250 GT LWB Berlinetta Scaglietti 'Tour de France' as the latest feature attraction for its Monterey sale, August 17–18 • The first 14-Louver TdF built and one of just nine examples of its kind, 0585 GT is Ferrari Classiche certified and boasts a well-documented history, including a co-starring role in the 1966 Disney classic, The Love Bug • Exclusive TdF joins previously announced Ferrari 410 S to lead an exceptional roster of more than a...[Read more...]
Formula One - Spanish Grand Prix
Kimi Raikkonen bagged his second podium on the trot in Barcelona, charging hard to finish third behind first time grand prix winner Pastor Maldonado and, by just half a second, Fernando Alonso. The Finn was disappointed not to finish on the top step, though, claiming that the Lotus E20 had the potential to have won every race this year so far. Nevertheless, he is now fourth in the Drivers' Championship, just 12 points behind leaders Sebastian Vettel and Fernando Alonso. Starting on the sec...[Read more...]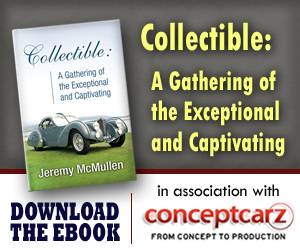 Rolls-Royce
Monthly Sales Figures
Volume
November 2014
75
October 2014
75
September 2014
75
August 2014
75
July 2014
75
June 2014
75
May 2014
75
April 2014
75
March 2014
75
January 2014
86
October 2013
84
September 2013
84
(More Details)
© 1998-2014. All rights reserved. The material may not be published, broadcast, rewritten, or redistributed.