1983 Rolls-Royce Silver Spirit news, pictures, specifications, and information

Tweet
The Rolls-Royce Silver Spirit had a high degree of ride quality courtesy of the self-leveling suspension from the Silver Shadow, using a Girling automatic hydraulic ride height control system and gas-filled shock absorbers. The Silver Spur was a long wheelbase version of the Silver Spirit. And both models, the Silver Spirit and the Silver Spur, were the first Rolls-Royces to feature a retractable Spirit of Ecstasy.

This particular Rolls-Royce Silver Spirit was once owned by the circus artist Louis Knie. It has covered a mere 25,000 km from new. It is a Left Hand Drive example finished in ivory with brown leather interior.

In 2012, the car was offered for sale at Coys 'Legende et Passion' Monaco sale where it was estimated to sell for €35.000 - €45.000.
By Daniel Vaughan | Jul 2012
In 1980 a new range was introduced: the Silver Spirit and Silver Spur. Externally these cars were entirely new, but retained most of the chassis platform of the Silver Shadow. The major exception was the rear end, which was modified to accept new rear suspension. This new system had been launched during 1979 on the Corniche and Carnague models.

Many of the changes behind the development of the new car were down to impending safety legislation. The Spirit of Ecstasy, for example, was no longer fixed to the grille, but designed to retract into the radiator shell upon impact. Other improvements included better ride comfort and a new suspension system wîth automatic ride height control.

The long-wheelbase version was called the Silver Spur. Four inches longer than the Spirit, it is identifiable by its extended rear windows and ever-flex roof. A special run of 25 Silver Spur Centenary models was produced in 1985, celebrating the 100th anniversary of the motor car in Great Britain and the production of the 100,000th Rolls-Royce.


The Silver Spirit Ii and Silver Spur II arrived in 1990. Outwardly similar to their predecessor, they were equipped wîth a revised facia, wîth a new leather-bound §teering wheel, electronic gear selection display and a sophisticated automatic ride controls system.

The Spirit III and Spur III were introduced in 1994, and again external changes were modest, although inside there was a redesigned instrument panel and new §teering wheel, and engine refinements resulted in an increase in power.
Source - Rolls Royce Motor Cars Ltd.
For more information and related vehicles, click
here
SHEER SUSPENSE: AUDI RS 5 DTM AT LAUSITZ
◾DTM round about 130 kilometers south of Berlin ◾Audi driver Mike Rockenfeller in second place of the standings ◾DTM more thrilling than in a long time thanks to DRS and option tires Ingolstadt/Klettwitz, June 7, 2013 – Three races, three winners, eight different drivers on the podium: The 2013 DTM season has so far surpassed all expectations. From June 14 to 16, Europe's fastest touring cars, including the Audi RS 5 DTM, will visit the Lausitzring, which is located about 130 kilomet...[Read more...]
A Monday spent on analysis
Maranello, 27 May –The two Ferrari cars that were in action yesterday in the Monaco Grand Prix got back to Maranello in the early hours of this morning. After an initial evaluation carried out on site last night based on telemetry data, today, the engineers looked at all the components of Felipe Massa's car, especially those that sustained damage in the heavy impact when the car crashed on lap 29 of the race. The findings validated the first impressions of the engineers, confirming th...[Read more...]
Audi Rs 5 Dtm Ready To Race At Hockenheim
• Newcomer Jamie Green celebrates his Audi debut at season opener
• DRS, option tires and tight schedule: new rules add thrill
• Iron Man 3: spectacular graphics on the RS 5 DTM of Adrien Tambay
Ingolstadt/Hockenheim, April 26, 2013 – With a seasoned driver squad whose combined tally reflects a total of 478 races, 34 victories and four titles plus an Audi RS 5 DTM that has been optimized in many details, Audi is entering the 2013 DTM season on May 5. Technical innovatio...[Read more...]
2012 German Grand Prix: Preview
Round 10 of the 2012 Formula One World Championship marks the second home race in succession for the MERCEDES AMG PETRONAS team. The German Grand Prix takes place on Sunday 22 July at the Hockenheimring which is just 100kms from the Daimler and Mercedes-Benz headquarters in Stuttgart. • The 2012 German Grand Prix will be the 33rd held at Hockenheim; Mercedes-Benz power has won twice, in 1998 & 2008 • This year's race marks the tenth anniversary of the circuit's redesign and the constructio...[Read more...]
Never give up, especially in Formula 1
It's been decades since we have witnessed such a closely matched start to the season. Not since 1983 have the first five races been won by five different drivers in five different cars. Back then too, one of the winners was a Ferrari, driven by Patrick Tambay in the San Marino Grand Prix at Imola, whereas today it is Fernando Alonso who is part of the quintet. This Sunday just gone is the closest the Spaniard has come to repeating his home win of 2006: Fernando was in a fight right to the very l...[Read more...]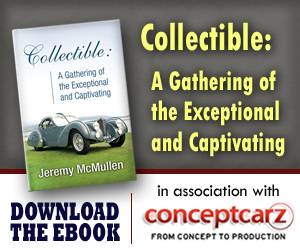 Rolls-Royce
Monthly Sales Figures
Volume
December 2014
75
November 2014
75
October 2014
75
September 2014
75
August 2014
75
July 2014
75
June 2014
75
May 2014
75
April 2014
75
March 2014
75
January 2014
86
(More Details)
© 1998-2014. All rights reserved. The material may not be published, broadcast, rewritten, or redistributed.