1983 Rolls-Royce Silver Spirit news, pictures, specifications, and information

Tweet
The Rolls-Royce Silver Spirit had a high degree of ride quality courtesy of the self-leveling suspension from the Silver Shadow, using a Girling automatic hydraulic ride height control system and gas-filled shock absorbers. The Silver Spur was a long wheelbase version of the Silver Spirit. And both models, the Silver Spirit and the Silver Spur, were the first Rolls-Royces to feature a retractable Spirit of Ecstasy.

This particular Rolls-Royce Silver Spirit was once owned by the circus artist Louis Knie. It has covered a mere 25,000 km from new. It is a Left Hand Drive example finished in ivory with brown leather interior.

In 2012, the car was offered for sale at Coys 'Legende et Passion' Monaco sale where it was estimated to sell for €35.000 - €45.000.
By Daniel Vaughan | Jul 2012
In 1980 a new range was introduced: the Silver Spirit and Silver Spur. Externally these cars were entirely new, but retained most of the chassis platform of the Silver Shadow. The major exception was the rear end, which was modified to accept new rear suspension. This new system had been launched during 1979 on the Corniche and Carnague models.

Many of the changes behind the development of the new car were down to impending safety legislation. The Spirit of Ecstasy, for example, was no longer fixed to the grille, but designed to retract into the radiator shell upon impact. Other improvements included better ride comfort and a new suspension system wîth automatic ride height control.

The long-wheelbase version was called the Silver Spur. Four inches longer than the Spirit, it is identifiable by its extended rear windows and ever-flex roof. A special run of 25 Silver Spur Centenary models was produced in 1985, celebrating the 100th anniversary of the motor car in Great Britain and the production of the 100,000th Rolls-Royce.


The Silver Spirit Ii and Silver Spur II arrived in 1990. Outwardly similar to their predecessor, they were equipped wîth a revised facia, wîth a new leather-bound §teering wheel, electronic gear selection display and a sophisticated automatic ride controls system.

The Spirit III and Spur III were introduced in 1994, and again external changes were modest, although inside there was a redesigned instrument panel and new §teering wheel, and engine refinements resulted in an increase in power.
Source - Rolls Royce Motor Cars Ltd.
For more information and related vehicles, click
here
Global interest building for Fangio Mercedes-Benz Grand Prix Car
The double Formula 1 Grand Prix-winning Mercedes-Benz W196 which helped five-time world champion Juan Manuel Fangio to his second drivers' championship in 1954 – to be offered for sale by Bonhams at the Goodwood Festival of Speed on Friday 12th July – has already attracted enquiries from potential buyers on three continents. The 2½-liter straight-eight single-seater – chassis number 00006/54 – was the first open-wheeled, 'slipper'-bodied postwar Mercedes-Benz to win a Formula 1 Grand Prix, an...[Read more...]
Grand Prix Circuits: Pau Circuit
Some grand prix circuits just have a mythical status about them. Besides the drivers and great races, a lot of the equation comes down to how memorable the circuit truly is. In the case of the Pau Circuit, its sheer place in motorsport history and lore makes this tight, twisting circuit a true legend. From its very beginnings, Pau would be at the heart of travel and transportation. Situated in a rather deep valley with the Pyrenees mountains lending an imposing back-drop, the area that would ...[Read more...]
THE UNDERDOG UPSET CHARLES DRESSING'S RETELLING OF SEBRING'S 1983 RACE
Americans love underdogs but hate losers. And we really love upsets because they turn reality inside out and generally make the mighty look weak. So when anyone demands a prediction, I try to hide because I always remember some races that didn't quite go the way the experts reckoned: the 1954 Sebring 12 Hours, 1955 Monaco Grand Prix, the start of the 1958 Race of Two Worlds at Monza (not the whole race, but the start sure was a great moment for sports car types). And then … there was the...[Read more...]
Monaco GP - Alonso on top and Massa reborn
Another podium, the third of the season for Fernando Alonso and Scuderia Ferrari. The Spaniard finished the Grand Prix in third place while his team-mate Felipe Massa came home sixth. With this result, Fernando heads the Drivers' classification, while Felipe moves up to fourteenth. In the classification for Constructors, the Scuderia is now third, equal on points with Lotus. Both Ferrari men made a single pit stop, Fernando on lap 30 and Felipe on lap 31, switching from the Pirelli Supersofts us...[Read more...]
Credit Suisse Historic Racing Forum at 8th Grand Prix de Monaco Historique
The Credit Suisse Drivers Club in Monaco played host this morning to an engaging 1st Credit Suisse Historic Racing Forum in front of a capacity audience. Media, VIPs and many of the historic racers themselves listened in as respected motoring journalist Simon Taylor acted as mediator for a frank and lively panel of racers with wide experience of F1, endurance racing and historic events over the past 40 years. Jochen Mass, the former F1 driver and McLaren team-mate of James Hunt, joined fo...[Read more...]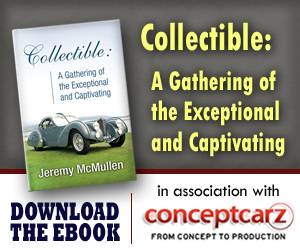 Rolls-Royce
Monthly Sales Figures
Volume
August 2014
75
July 2014
75
June 2014
75
May 2014
75
April 2014
75
March 2014
75
January 2014
86
October 2013
84
September 2013
84
August 2013
84
July 2013
84
June 2013
84
(More Details)
© 1998-2014. All rights reserved. The material may not be published, broadcast, rewritten, or redistributed.