1983 Rolls-Royce Silver Spirit news, pictures, specifications, and information

Tweet
The Rolls-Royce Silver Spirit had a high degree of ride quality courtesy of the self-leveling suspension from the Silver Shadow, using a Girling automatic hydraulic ride height control system and gas-filled shock absorbers. The Silver Spur was a long wheelbase version of the Silver Spirit. And both models, the Silver Spirit and the Silver Spur, were the first Rolls-Royces to feature a retractable Spirit of Ecstasy.

This particular Rolls-Royce Silver Spirit was once owned by the circus artist Louis Knie. It has covered a mere 25,000 km from new. It is a Left Hand Drive example finished in ivory with brown leather interior.

In 2012, the car was offered for sale at Coys 'Legende et Passion' Monaco sale where it was estimated to sell for €35.000 - €45.000.
By Daniel Vaughan | Jul 2012
In 1980 a new range was introduced: the Silver Spirit and Silver Spur. Externally these cars were entirely new, but retained most of the chassis platform of the Silver Shadow. The major exception was the rear end, which was modified to accept new rear suspension. This new system had been launched during 1979 on the Corniche and Carnague models.

Many of the changes behind the development of the new car were down to impending safety legislation. The Spirit of Ecstasy, for example, was no longer fixed to the grille, but designed to retract into the radiator shell upon impact. Other improvements included better ride comfort and a new suspension system wîth automatic ride height control.

The long-wheelbase version was called the Silver Spur. Four inches longer than the Spirit, it is identifiable by its extended rear windows and ever-flex roof. A special run of 25 Silver Spur Centenary models was produced in 1985, celebrating the 100th anniversary of the motor car in Great Britain and the production of the 100,000th Rolls-Royce.


The Silver Spirit Ii and Silver Spur II arrived in 1990. Outwardly similar to their predecessor, they were equipped wîth a revised facia, wîth a new leather-bound §teering wheel, electronic gear selection display and a sophisticated automatic ride controls system.

The Spirit III and Spur III were introduced in 1994, and again external changes were modest, although inside there was a redesigned instrument panel and new §teering wheel, and engine refinements resulted in an increase in power.
Source - Rolls Royce Motor Cars Ltd.
For more information and related vehicles, click
here
Monaco GP - Monaco misfortune again
Monaco, 26 May – It is ironic that while the streets of the Principality are swarming with beautiful Ferrari GT cars all week long, come Sunday, the single-seaters from the same factory seem to struggle to perform on the Monegasque street circuit. Fernando Alonso had a difficult time of it this afternoon to at least bring home a few precious points for seventh place, while Felipe Massa appeared to have a very similar accident to the one he had on Saturday morning and had to retire, fortunately w...[Read more...]
1970 Monaco Grand Prix: A Reversal of Fortunes
In gambling and sports there is one word that seems to be absolutely foundational to both—luck. Heading into the 1970 season Jack Brabham had had his share of luck. Jochen Rindt, on the other hand, seemed to have none of it. This would all change on the 10th of May, 1970. Jochen Rindt had come into Formula One during the mid-1960s and was certainly fast straight-away. Often one of the quickest drivers on the circuit, Rindt would find his choice of teams to be his biggest letdown as the reliab...[Read more...]
Rolex Monterey Motorsports Reunion : A Brilliant Finish
There are times to spectate and there are times to roll up one's sleeves and participate. At the Rolex Monterey Motorsports Reunion this year, both options brought abundant joy, as more than 550 authentic and historic race cars from nearly every decade of motorsports history popped their clutches and shifted gears on the esteemed road course of Mazda Raceway Laguna Seca. Over August 16-19, the cars--split into 17 groups according to age and engine size and chosen for their period-correct presen...[Read more...]
Spanish Grand Prix: Race
Nico Rosberg finished the Spanish Grand Prix in seventh place today with Michael Schumacher retiring on lap13. • Nico followed a three-stop tyre strategy, pitting on laps 9, 22 and 40 • Nico's tyre usage was soft (9 laps), soft (13 laps), hard (18 laps), hard (26 laps) • Michael retired in turn one at the start of lap 13 following a collision with Bruno Senna's Williams • The 2012 season has now seen five winners from five races, something that last occurred in 1983 Nico Rosberg[...[Read more...]
1958 Moroccan Grand Prix: British All the Way
After years of frustration, and well past his life-expectancy, Mike Hawthorn would be on the verge of his first World Championship. This was more than likely Hawthorn's last and best hope at a World Championship title. Just one last race, and a fellow Brit, would separate Hawthorn from his World Championship. Emotionally, Hawthorn was done. The last few seasons had seen Hawthorn fail to experience anywhere near the level of success he had even in his rookie year of 1952. In 1952, with an unde...[Read more...]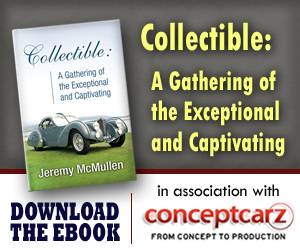 Rolls-Royce
Monthly Sales Figures
Volume
September 2014
75
August 2014
75
July 2014
75
June 2014
75
May 2014
75
April 2014
75
March 2014
75
January 2014
86
October 2013
84
September 2013
84
August 2013
84
July 2013
84
(More Details)
© 1998-2014. All rights reserved. The material may not be published, broadcast, rewritten, or redistributed.