1911 Chalmers Model 30 news, pictures, specifications, and information

Tweet
The Chalmers Motor Car Company was founded in 1908 when Roy D. Chapin invited Hugh Chalmers of the National Cash Register Company to join him in acquiring the E.R. Thomas-Detroit Company, manufacturer of the famous Thomas Flyer, to form Chalmers Motor Company. The company flourished building expensive cars through the 1910s, but faltered during the 1922 postwar recession. Walter P. Chrysler combined Chalmers with the Maxwell Automobile Company in 1922 to become the basis for the Chrysler Corporation. The Chalmers factory on East Jefferson Avenue was used as manufacturing buildings for the now demolished Chrysler Jefferson plant.

The engine was designed by Howard Coffin and its 4-cylinder cast-in-block engine features a ball bearing crankshaft and overhead intake valve with side exhaust valves (F-Head). The body is the same as a roadster body from the front of the car to the rear of the front seat. It is lower than the touring car body of the same year. It rides on a 115 inch wheelbase and the low height made its a sport touring car. The original purchase price was $1,600.

This car was originally restored many years ago and has served many owners. The current owner completed a 4-year restoration, ending in the late 2000s, to bring it to the beautiful condition.
For more information and related vehicles, click
here
New York-to-Paris-Winning Thomas Flyer coming to Amelia for 100th Anniversary of its Historic Victory
The Thomas Flyer automobile that won the historic New York-to-Paris 'Great Race' in 1908 will come to the Florida coast for the 13th annual Amelia Island Concours d'Elegance, March 7-9, 2008. Contested 100 years ago, the torturous race covered the width of the United States before stopping at points in Alaska, Japan, Siberia, and Berlin before ending in Paris. It has never been run again. With the automobile barely a decade old, the thought of an around-the-globe race was unheard of at th...[Read more...]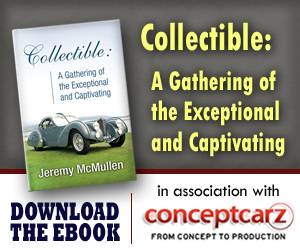 Similarly Priced Vehicles from 1911
Velie Model G ($1,800-$3,000)
Stanley Steamer ($1,000-$1,500)
Pope-Hartford Model W ($2,750-$4,150)
Baker Electric ($1,000-$3,500)
Marmon Model 32 ($2,750-$4,100)
© 1998-2014. All rights reserved. The material may not be published, broadcast, rewritten, or redistributed.