1999 Dodge Viper news, pictures, specifications, and information

Tweet
The 1999 Dodge Viper ACR (American Club Racer) was a hybrid of the GTS-R and the Standard Viper. The major changes to make these vehicles race-ready were more power, lower weight, and refined handling (taken from the GTS-R). In 1999 only 215 Vipers were ACR versions.

Special ACR badging and graphics included commemorative dash plate. Five-point restraint system, K&N air cleaner, smooth air cleaner hoses, one-piece 18-inch BBS wheels with chrome Viper Head center caps and Michelin Pilot Sport tires. Vents replaced driving lamps. Koni racing shocks and Meritor springs. A/C and audio systems were optional.
Conceived as a modern take on the classic American muscle car, the Dodge Viper is a two-seat sports car, possibly the most powerful production car produced by Dodge.

Production for the Viper began in 1992 at the new Mack Assembly in Detroit Michigan. The Mack Avenue Engine Complex was the original production site from 1992 through 1995.

Opening in 1966, the Conner Avenue Assembly was purchased by Chrysler in 1995 for the production of both the Dodge Viper and the Plymouth Prowler. October 1995 the production for the Viper began.

The home of Chysler's production of large-displacement V8 and V10 engines, Mount Road Engine was a Chrysler Corporation Automobile Engine factory in Detroit Michigan. In 2002 the plant was closed as production shifted to the Mack Avenue Engine Complex.

The dream behind the design of the Dodge Viper was directly inspired by Carroll Shelby, one of the automotive indsustry's greatest legends. Building one more ultimate performance car was the vision of the initial designer of the Viper. Far too large and heavy to seriously claim any direct lineage with other compact and lightweigh vehicles such as the ionic AC Cobra, the Viper was an altogether separate design.

Driven as the pace car at the Indianapolis 500, Caroll Shelby had a long career as a driver, owner, team manager, manufacturer, consultant, and visionary before being inducted into the Automotive Hall of Fame in 1992. More than a decade later, he has continued to impact the world of racing and automobile design. A master organizer and team leader, his charisma, vision and ability to know the best person for the job developed his ability to produce consistently impressive results.

Initially conceived in late 1987 at Chrysler's Advanced Design Studios, the Viper first apeared as a concept to test public reaction at the North American International Auto Show in Detroit on January 4, 1989.

Receiving enthusiatstic public aclaim as orders began to flow before the show even ended, the 'go' was given and chief engineer Roy Sjoberg was directed to develop it as a production car.

'Team Viper' was organized by Sjoberg with a handpicked group of 85 engineers that began development in March of 1989. Their primary goal was to construct a vehicle that concentrated on performance above all else. Their benchmark: to go from 0 to 100 back to 0 in 15 seconds.

Three years of intensive, often around-the-clock operations were began by Team Viper that stretched from Italy, where the aluminum engine block was perfected -- to the race tracks at Nelson Ledges and Road Atlanta, where they fine-tuned the chassis and powertrain. Working closely with major automotive suppliers to develop unique components for Viper RT/10, team members searched for only what would withstand the tremendous stresses associated with high-performance driving.

The first prototype was tested in December of 1989.

At the time Lamborghini (a Chrysler subsidiary) was asked to adapt their V10 truck engine for sports car use in May. The centerpiece of the car was its engine. The original design was based on the Chryler LA engine, Lamborghini, was designed as a truck engine. Recasting the block and head in aluminum alloy gave the engine a significant power boost as Dodge's cast-iron block V10 was revamped.

Completing the production body in the fall, by December a chassis prototype was running. Originally using a V8 in the test mule, by February 1990, the V10 which was the production car was meant to use was ready.
A more comprehensive design was suggested that would included four valves per cylinder as some felt the pushrod two-valve design may have beens adequate for the truck application but unsuitable for a performance car.
The budget for modification was not approved by Chrysler due to uncertainty regarding Viper's production costs and sales potential.

By May of 1990, official approval was granted from Chrysler chairman, Lee Iacocca. It was one year later that Carroll Shelby piloted a preproduction car as the Indianopolis 500 pace car. First shi pment began in January 1992 as the car was released to reviewers during the debut November 1991.

Initially predetermined to be two things to the corporation, the public version of the Viper was intended as a halo car for Chrysler proving that they were still the most competent at building a low cost vehicle of any type. Within the corporation, the Viper was a production tecnique test to see if the corporation really could develop new methods of manufacture and assembly to lower the cost of a vehicle.

Though 1st generation Vipers were considered by some as a crude 'kit car', Chrysler translated this into a vehicle and production line that became the most sought after assignment in the corporation up to that point.
Typical of American performance car design, the Viper had a front-mounted engine driving rear wheels with a curb weight of 3,280lb(1,488 kg) while lacking many modern driving aids such as traction control or anti-lock brakes. In a straight line performance, the Viper completed a quarter mile in 12.9 seconds and had a maximum speed of 164 mph (264 km/h).

The engine produced 400 hp (298 kW) at 4600 rpm and 450 ft·lbf (610 N·m) of torque at 3600 rpm. Due to the long-gearing allowed by the torquey engine it provided surprising fuel economy at a claimed 21 mpg US (11.2 L/100 km) if driven sedately. The body of the Viper was a tubular steel frame with resin transfer molding (RTM) fiberglass panels.

By 1998, 9,500 Vipers cruised the world's boulevards and racetracks, building a very strong and extremely enthusiastic owner core. Currently there are more than 1,700 members of the Viper Club of America and 27 Viper Clubs throughout the United States.
By Jessica Donaldson
For more information and related vehicles, click
here
BMW TEAM RLL'S SEASON SPEEDS UP BEGINNING AT CTMP; HAND RETURNS TO CO-DRIVE WITH MÜLLER
Woodcliff Lake, N.J. – July 16, 2013 . . . The opening four rounds of the 2013 American Le Mans Series have seen the new BMW Z4 GTE race to the GT class victory at both Long Beach and Lime Rock Park. Round Five will be held at the Canadian Tire Motorsport Park, in Bowmanville, Ontario, Canada, on July 21with BMW Team RLL focusing on increasing Dirk Müller's lead in Driver points and moving to the top of the Manufacturer and Team points. BMW stands three points behind Chevrolet in Manuf...[Read more...]
E-Tron Quattro Wins Again At Le Mans
◾Second victory in succession for the Audi R18 e-tron quattro ◾Duval/Kristensen/McNish triumph in dramatic race ◾Fatal accident in GT class overshadows Audi's success Ingolstadt/Le Mans, June 23, 2013 – For the second time in succession, Audi has won the Le Mans 24 Hours with a hybrid race car and quattro drive, thus continuing its unique success story at the world's most important endurance race. Victory was clinched by Loïc Duval (F), Tom Kristensen (DK) and Allan McNish (GB). ...[Read more...]
SLENDER LEAD FOR VOLKSWAGEN DRIVER SÉBASTIEN OGIER IN PORTUGAL
80 kilometres against the clock, just 119 metres advantage: Sébastien Ogier and Julien Ingrassia (F/F) hold a slender lead at the Rally Portugal in their Volkswagen Polo R WRC. Also among the front-runners are their team-mates Jari-Matti Latvala and Miikka Anttila (FIN/FIN), who ended day one in Portugal just 11.4 seconds behind Ogier and Ingrassia in third place. Tyre selection for the first five of the rally's 15 special stages added to the excitement at the fourth round of the FIA World Ra...[Read more...]
JOHNSON EARNS SECOND CONSECUTIVE NHRA NATIONAL TITLE AND THIRD WIN AT LAS VEGAS
-Johnson defends previous two Las Vegas National titles with a third and posts his 18th career victory to follow-up on his Gatornationals title. -National title victory also gives Johnson the 'Sweep Bonus' for following up on his K&N Horsepower Challenge win on Saturday -Fourth consecutive national event with a Mopar in the final round of eliminations and fifth win of 2013 -Johnson takes over as leader in the NHRA Pro Stock Championship points -Hagan is top Mopar finisher with semi-final app...[Read more...]
THE VIPER GTS-R IS BACK IN 2012
•Two identical SRT Viper GTS-R race cars will compete in this weekend's American Le Mans Series event at the 2.54-mile Road Atlanta circuit. •The driver lineup for Petit Le Mans: Tommy Kendall and Marc Goossens will be joined by Jonathan Bomarito in the No. 93 Pennzoil Ultra Viper GTS-R. Dominik Farnbacher and Kuno Wittmer will share driving duties with Ryan Hunter-Reay in the No. 91 Hewlett Packard Viper GTS-R. •This is the first on-track, factory-based participation for the SRT Viper GTS-R...[Read more...]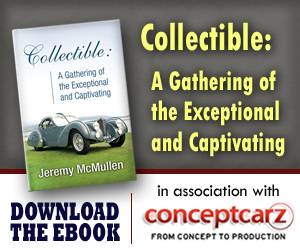 Dodge
Monthly Sales Figures
Volume
December 2014
46,578
November 2014
42,108
October 2014
41,512
September 2014
44,020
August 2014
49,895
July 2014
43,118
June 2014
50,314
May 2014
57,923
April 2014
53,463
March 2014
60,575
February 2014
49,744
January 2014
34,905
(More Details)
© 1998-2014. All rights reserved. The material may not be published, broadcast, rewritten, or redistributed.