Image credits: © Bentley.
2013 Bentley Continental GT3 news, pictures, specifications, and information

Tweet
BENTLEY RETURNS TO MOTORSPORT WITH RACING GT
At the 2002 Paris Motor Show, the unveiling of the Bentley Continental GT3 Concept opened an exciting new chapter in Bentley's history. Now, ten years on, Bentley is repeating the same feat wîth a Continental-based GT3 race car currently being developed by a dedicated motorsport team at the company's factory in Crewe.

Signalling Bentley's return to the racetrack for the first time since its historic sixth Le Mans victory in 2003, Bentley Continental GT3 remains faithful to the company's founding motorsport philosophy of developing racing cars from their road-going counterparts.

Dr Wolfgang Schreiber, Bentley's Chairman and Chief Executive, comments: 'The clear message from our customers is that Bentley belongs on the racetrack, and the Continental GT3 is the realisation of a dream we've had ever since the launch of the Continental GT. The new GT Speed is the perfect car for us to develop into a racer, and our work so far has shown huge potential. The Bentley Continental GT3 is set to show the world what the Continental GT is capable of in its most extreme form, and establishes a solid foundation for Bentley's long-term motorsport plans.'


The new Bentley Continental GT Speed is a refined, luxury grand tourer but which, if the driver demands, has a distinctly hard-edged sporting character. With exceptional levels of instantly accessible performance, the GT Speed, the fastest road-going Bentley ever, is a supercar that can be used every day, whatever the weather and road conditions. The Continental GT3 concept capitalises on the prodigious performance, outstanding high-speed stability and renowned durability of Bentley's iconic coupe, while tailoring its specification for the track wîth the adoption of a rear-wheel drive chassis in accordance wîth the regulations, state-of-the-art motorsport hardware and a comprehensive aerodynamic package. The dramatic livery of the car enhances the muscular, sculpted form of the Continental GT Speed while remaining proudly patriotic wîth the inclusion of Únion flags.

With the Bentley Continental GT3 concept receiving the full support of the FIA, Bentley is returning to the motorsport arena towards the end of 2013 wîth a GT race car capable of competing wîth the very best, in the true Bentley tradition.


Vital Stats
Engine : 4.0 L., 8-cylinder
Power: 600 hp


---

6-speed Sequential
Equipped for endurance as well as outright speed, the new Bentley competitor will be eligible to race in a range of race series and events, up to and including 24-hour marathons.
Heading the development of the Continental GT3 is Bentley's Director of Chassis, Powertrain and Motorsport, Brian Gush. Having led the programme that famously saw a brace of Bentley Speed 8 prototype racers take a dominant and dramatic one/two at the 24 Hours of Le Mans in 2003, Brian is well placed to lead Bentley's return to competitive racing.

Development of the Bentley Continental GT3 will continue over the coming months in the build-up to the start of a test programme in 2013.
Source - Bentley
BENTLEY SHOWCASES NORTH AMERICAN DEBUTS
•Bentley debuts Continental GT3 concept race car in the ÚS
•GT Speed, Bentley's fastest-ever road car, makes ÚS debut
•Sporting derivative of luxury flagship Mulsanne also on stand
•ÚS consolidates its position as Bentley's largest market

(Crewe/Los Angeles, 28 November 2012). Bentley today unveils its Continental GT3 race car in the ÚS for the first time as the company forges ahead wîth its plans to return to motorsport towards the end of 2013. Bentley is also showing its new 205 mph (330 km/h) Continental GT Speed performance flagship, the sister car upon which the GT3 is based and the Mulsanne Mulliner Driving Specification, a highly distinctive and sporting interpretation of its flagship Mulsanne.

Commenting on Bentley's stand at the Los Angeles Show, Rolf Frech, Member of the Board for Engineering, Bentley Motors, said:

'For some time now our customers have been telling us that it is time to return to motorsport. Our ÚS customers are no exception and I am delighted to be showing the Continental GT3 concept race car in LA.

'I am also pleased to introduce the new GT Speed to the ÚS. The Speed has been a sales success story for Bentley ever since it was first unveiled in 2008 and we expect strong interest in the ÚS region.'

Bentley returns to the racetrack

Currently being developed by a dedicated motorsport team at Bentley's headquarters in Crewe, the GT3 concept reaffirms Bentley's philosophy to develop racing cars from their road-going counterparts. Based on the new Continental GT Speed, the fastest road-going Bentley ever, the GT3 concept capitalises on the prodigious performance, outstanding high-speed stability and renowned durability of Bentley's iconic coupe, while tailoring its specification for the racetrack.

The GT3 concept features a rear-wheel drive chassis, state-of-the-art motorsport hardware and a comprehensive aerodynamic package to compete in GT racing. Bentley is targeted to return to the motorsport arena towards the end of 2013.

New Bentley GT Speed coupe: the fastest-ever Bentley road-car



Since the launch of the original GT Concept at the Paris Salon in 2002, the W12-engined Continental range has gone from strength to strength wîth over 50,000 sales worldwide, making Bentley's factory in Crewe, England, the largest producer of 12 cylinder engines in the world. The W12 story continues to unfold and remains the ultimate expression of Bentley's engineering strength.

Making its ÚS debut in Los Angeles, the new 205 mph (330 km/h) W-12 engined Continental GT Speed is the fastest road car Bentley has ever produced. As Bentley's new performance flagship, the Continental GT Speed coupe appeals to driving enthusiasts who place a high value on outright performance and agile handling.

The GT Speed develops 616 bhp (625 PS / 460 kW) at 6000 rev/min wîth 800 Nm (590 lb.ft) of torque available from 2000 to 5000 rev/min for instantly accessible high performance. Coupled wîth a new ZF eight-speed close-ratio automatic transmission and state-of-the-art engine management software, the GT Speed dispatches the zero-to-sixty sprint in 4.0 seconds (0-100 km/h in 4.2s), reaching 100 mph (160 km/h) from a standing start in just 9.0 seconds.

In-gear acceleration is equally breath-taking. The advanced software of the close-ratio 8-speed transmission enables quick-shifting in Sport and Tiptronic modes. The gearbox also features 'block-downshifting', enabling combined downshifts for maximum acceleration. Typically, when cruising in eighth gear, full acceleration is achieved by dropping straight down to fourth.

While this puts the GT Speed at the very top end of automotive performance, the new model retains the driving refinement, supreme comfort, peerless craftsmanship and contemporary luxury associated wîth Bentley cars.

Bentley Mulsanne: the pinnacle of British luxury motoring



The Mulsanne is a pure example of the Grand Touring Bentley combining coach-built elegance and hand crafted luxury wîth immense power and sportiness that together offer the world's most exclusive driving experience. It is a luxury car that makes the joy of driving its central focus. In an era of mass production, it stands at the pinnacle of British luxury motoring.

Bentley is showcasing a highly distinctive and sporting interpretation of its flagship Mulsanne in Los Angeles. The MDS blends a range of striking design features including unique 21-inch alloy wheels, Bentley Flying 'B' wing vents and Diamond Quilted leather trimmed cabin wîth driver-selectable, sports-tuned suspension and §teering, underscoring the performance credentials of Bentley's 6.75 litre V8 ultra-luxury sports sedan. (concept carz)

Bentley continues strong 2012 business performance



Bentley continues to see strong sales growth this year wîth all models contributing to this positive effect. Kevin Rose, Member of the Board for Sales, Marketing, Aftersales, Bentley Motors, comments:

'2012 looks set to be another strong year for Bentley and we are pleased to announce today that last week we exceeded the total sales figure from 2011.

'The ÚS market is playing a crucial role in our success. We continue to show double digit growth and, at the end of Quarter 3, had seen a 25% increase in global sales wîth 5,969 cars delivered to customers. Of these, 1,750 of them were sold here in the ÚS. That makes the Americas our largest market, wîth a 29% increase in sales year on year, which also fought off a strong challenge from China at the beginning of the year.'
Source - Bentley
BENTLEY REVEALS CONTINENTAL GT3 DETAILS AT GLOBAL DEBUT
•Continental GT3 unveiled at the Goodwood Festival of Speed
•600 bhp 4.0-litre twin-turbo V8 for 1300 kg racer
•GT3 to drive the Goodwood hill-climb twice a day

(Crewe / Goodwood, 12th July 2013) Bentley debuts its new Continental GT3 race car at the 2013 Goodwood Festival of Speed today, unveiling a racing machine set to explore the extreme potential of Bentley's iconic Grand Tourer, the Continental GT. Member of the Board for Engineering, Rolf Frech, comments: 'The Continental GT3 exploits the incredible performance beneath the skin of every Continental GT. We've removed over 1000 kilograms of weight, reconfigured our 4.0-litre V8 to produce 600 bhp in race specification, and developed a comprehensive aerodynamic package to ensure that we perform competitively. We are now lòòking forward to getting the car on the track and proving its potential.'

The Continental GT3 is powered by a race-prepared and dry-sump version of Bentley's powerful but efficient 4.0-litre twin-turbo V8, wîth many components carried over from the road-going engine. Developing up to 600 bhp in unrestricted race configuration via a motorsport engine management system, the V8 provides the GT3 wîth highly competitive power in a compact and lightweight package that's perfect for racing. Power is transmitted to the rear wheels via a carbon fibre propshaft to an Xtrac six-speed sequential gearbox wîth a limited slip differential, mounted as a transaxle for optimised weight distribution. Gear actuations are completed via a pneumatic shift system, controlled by paddles mounted to the §teering wheel.


A double wishbone suspension configuration front and rear, fitted wîth four-way adjustable racing dampers, replaces the standard road-car air springs. The §teering system features hydraulic power-assistance, while braking is via ventilated iron discs combined wîth six-piston calipers on the front and four-piston calipers on the rear.

The exterior of the car features a comprehensive aerodynamic package, to maximise downforce wîth optimised drag. A top-mounted carbon fibre rear wing provides rear downforce and stability, while a carbon fibre splitter balances the aerodynamic forces at the front of the car. Revisions have been made to the bonnet, bumpers, fenders and sills in order to optimise the car's drag coefficient and to assist wîth engine cooling.



With the removal of the leather and wood interior trim, the production electrical systems and advanced refinement materials that make the Continental GT such a capable Grand Tourer, the Continental GT3 weighs in under its target of 1300 kg. Despite the race-specification, the GT3 remains a hand-crafted Bentley, wîth the §teering wheel, door pulls and seat all hand-trimmed and stitched by Bentley craftspeople at Crewe.




The design has been completed by a specialist team of engineers from Bentley Motors supported by the Continental GT3 Technical Partner, M-Sport Ltd. Managed from a dedicated motorsport facility base at Bentley's Crewe factory, an additional design office was created at M-Sport for the detail design stages and build of the first car.

The Continental GT3 now starts its programme of developmental track work, focussing on optimising the car's performance based on simulations and refining the car's abilities. Once homologation wîth the FIA has been completed, the GT3 will enter its first development races before starting full competition in the FIA Blancpain Series in 2014.

The Continental GT3 makes its official running debut on the famous Goodwood Festival of Speed Hillclimb from Friday 12th July until Sunday 14th, piloted twice a day by Bentley Boy and 2003 Le Mans champion, Guy Smith. The car will also be on display in the F1 paddock, while the original Continental GT3 Concept Racer, unveiled at the Paris Auto Salon last September, can be seen inside the Bentley stand in the main paddock.
Source - Bentley
For more information and related vehicles, click
here
BENTLEY RACES TO FIRST VICTORY IN NORTH AMERICA
• Bentley Boy Guy Smith sets unstoppable pace in Utah • The first ever victory for Bentley Motorsport outside Europe • Continental GT3 shows prodigious pace after half a season of the Pirelli World Challenge (Crewe, 16th September 2014) Bentley made history again this weekend with its first ever motorsport victory outside of Europe. Taking first and third place at Miller Motorsports Park in Utah in the penultimate race of the 2014 Pirelli World Challenge championship, Bentley's moto...[Read more...]
DYSON RACING TEAM BENTLEY TO RACE SECOND CONTINENTAL GT3 IN PIRELLI WORLD CHALLENGE
• Car number 88 will enter the line-up at Sonoma Raceway • Bentley Boy Guy Smith to pilot second Bentley; joins Butch Leitzinger (Poughkeepsie, NY / Herndon, VA 21st August 2014) Dyson Racing Team Bentley announces a second Continental GT3 will enter the Pirelli World Challenge beginning with this weekend's Round 13 and 14 races. Bentley Boy Guy Smith will pilot the number 88 car in a double header race weekend at Sonoma Raceway on Saturday, August 23 and Sunday, August 24. Guy...[Read more...]
DYSON RACING TEAM BENTLEY READIES FOR TORONTO PIRELLI WORLD CHALLENGE
◾Team aims for successful finish after Road America debut ◾Bentley Motors celebrates impressive results for Continental GT3 (HERNDON, VA, 15th July 2014) After a strong finish in their Pirelli World Challenge debut, Dyson Racing Team Bentley is poised for their next race. The team will once again take on the competition in a pair of sprint races, this time on the street circuit around downtown Toronto, Canada beginning Saturday 19th July. This marks the fourth year the PWC has race...[Read more...]
BENTLEY CONTINENTAL GT3 STORMS TO VICTORY AT SILVERSTONE
• M-Sport Bentley scores maiden victory at home race • Historic win for British brand in first UK race for 84 years • Continental GT3 proves outright pace in only second competition race (Silverstone, 25th May 2014) M-Sport Bentley writes a new piece of Bentley history at Silverstone with a stunning victory at the second round of the Blancpain Endurance Series. In only the second competition event for both the Continental GT3 and the new race team, the #7 car driven by Guy Smith, And...[Read more...]
BENTLEY READY FOR RETURN TO BRITISH RACING HERITAGE
◾M-Sport Bentley set for Blancpain Endurance race at Silverstone ◾Team targets another strong finish after learnings from opening round ◾First Works-associated Bentley racing in the UK for over 80 years (Crewe, 16th May 2014) M-Sport Bentley creates another piece of racing history next weekend as the team prepares to return factory-affiliated Bentleys to a British racetrack for the first time in over 80 years. Looking to build on the strong finish and learnings from the opening round...[Read more...]
Lexus Adds to the 'F' Brand Stable With Addition of GS F Sedan
•High Revving 5.0L V8 Producing 467 hp in Five Passenger Sedan •Lexus Goes Racing on Global Scale and Reveals New Motorsports Logo DETROIT (Jan. 13, 2015) – Throaty rumbles and nimble handling aren't just for sport coupes. Meet the all-new 2016 Lexus GS F performance sedan. It is not a standard luxury sedan or track car. The GS F rolled into the North American International Auto Show today with a growl, four doors and enough cabin space to comfortably accommodate five adults. The...[Read more...]
Postwar Ferrari Named Best of Show at 2014 Pebble Beach Concours d'Elegance
1954 Ferrari 375 MM Scaglietti Coupe Named 'Best of Show' PEBBLE BEACH, Calif. (August 17, 2014) -- Excited cheers echoed across the 18th fairway of Pebble Beach Golf Links Sunday when a 1954 Ferrari 375 MM Scaglietti Coupe was named Best of Show at the 64th annual Pebble Beach Concours d'Elegance. The car, owned by Jon Shirley of Medina, Washington, was the first postwar car to take the top award at the prestigious event in nearly five decades. It was also the first Ferrari to win. ...[Read more...]
2015 RANGE ROVER SPORT SVR
◾The 2015 Range Rover Sport SVR will be the first Land Rover vehicle to wear the new high-performance SVR badge ◾The Range Rover Sport SVR is the most dynamically focused Land Rover vehicle ever produced ◾To see the official 2015 Range Rover Sport SVR launch video CLICK HERE ◾The SVR features a 550hp 5.0-liter supercharged V8 engine capable of accelerating from 0-60 mph in 4.5 seconds with a top speed of 162 mph1 on the track ◾Tested on the Nürburgring Nordschleife, the SVR recorded a lap ti...[Read more...]
Tradition: Future - 50 Years Of The Porsche 911 Celebrated At Goodwood
◾Seven generations of the 911 display the genetic code of the iconic sports coupe from 1963 to 2013 ◾Fifty-year landmark celebrated with memorable 'Central Feature' display at Goodwood Festival of Speed ◾Legendary racing cars meet famous drivers at the world's biggest motor sports extravaganza ◾Latest Porsche supercars on the hill include new 'Type 991' 911 GT3 ◾Cartier Style et Luxe concours showcases original and rare editions of the 911 ◾Follow the action via Porsche Orgin at porsche.co....[Read more...]
BENTLEY INTRODUCES THE NEW FLYING SPUR TO CHINA
•Ultimate luxury sedan Flying Spur makes China debut at Auto Shanghai •Joined by flagship Mulsanne and fastest production Bentley model ever •Bentley reinforces commitment to Greater China with expansion plans (Shanghai, 19 April 2013) Today at the Auto Shanghai 2013, Bentley introduces the new Flying Spur to Greater China, alongside the Continental GT Speed, Bentley's fastest production model ever and its pinnacle flagship model, the ultra-high luxury Mulsanne. Bentley also annou...[Read more...]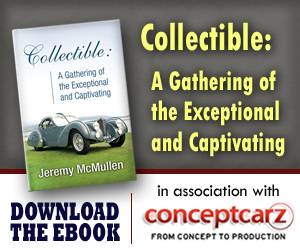 Bentley
Monthly Sales Figures
Volume
December 2014
412
November 2014
323
October 2014
282
September 2014
236
August 2014
241
July 2014
201
June 2014
216
May 2014
233
April 2014
209
March 2014
280
January 2014
192
(More Details)
© 1998-2014. All rights reserved. The material may not be published, broadcast, rewritten, or redistributed.