1941 Chrysler Royal news, pictures, specifications, and information

Tweet
1941 was the last year American automobile manufacturers were at full production until the end of World War II. At the end of the year, Chrysler moved ahead of Studebaker to take eighth place among the top 10 automakers. Along with the 8th place for Chrysler for 1941, the other big news were their two concept vehicles that took the auto show circuit by storm: six Newport dual cowl phaetons, including on that paced the Indianapolis 500, and six Thunderbolts, both coach built by LeBaron.

The 1941 Royal Series were similar to the previous year except the bodies were slightly lower and wider. In the front, the number of horizontal grille bars went from nine in 1940, to six in 1941. The Chrysler nameplate was now on the front nose of the vehicle. All models could be purchased with or without running boards. The bumper guards and the decorations on the trunk received a redesign. A Fluid Drive gearbox was standard with a new 'Vacamatic' semi-automatic transmission available at an additional cost. Automatic Safety control gearshift was new, as was the inside hood lock and a steering wheel with no spokes in the upper half. The engine was an L-head six-cylinder unit that offered around 110 horsepower. Four-wheel hydraulic brakes kept the vehicle in the driver's control. There were two wheelbase lengths available, a 121.5-inch or 139.5-inch version. The shorter platform housed a Coupe, Club Coupe, Brougham, Sedan, or Town Sedan bodystyle while the long wheelbase version came as a chassis, 8-passenger sedan or limousine. The most popular bodystyle for 1941 on the Royal C-28 Series was the Sedan which saw 51,378 examples sold.

There were 6,846 Royal Six Business Coupes produced in 1941 and had a base price of $945. This particular example rides on wide whitewall tires, has hubcaps, rear fender skirts, heater, radio and clock. The chrome is in good condition, as is the paint. The interior is believed to be original, along with the wood grained dash, instruments, and knobs.


In 2012, the car was offered for sale at the St. Johns sale presented by RM Auctions. It was estimated to sell for $30,000 - $40,000. Bidding reached $20,000 but was not enough to satisfy the vehicle's reserve. It would leave the auction unsold.
By Daniel Vaughan | Oct 2012
For more information and related vehicles, click
here
GMC PICKUPS 101: BUSTING MYTHS OF TRUCK AERODYNAMICS
• 2014 Sierra gains fuel economy, quietness from time in wind tunnel
DETROIT – The all-new 2014 Sierra full-size pickup truck spent more development time in a wind tunnel than any GMC pickup before it, resulting in design changes that benefit both fuel efficiency and interior quietness. To achieve improved airflow, aerodynamic engineers like Diane Bloch examined every millimeter of the truck to find areas of improvement, debunking some popular myths along the way. To study...[Read more...]
RM Offers Distinguished Don Davis Collection Without Reserve
• Final countdown underway to RM Auctions' Don Davis Collection sale, April 27, in Fort Worth, Texas • Single-day auction features 64 motor cars without reserve • Offering comprises diverse roster of European sports and GT cars and American horsepower, including superb series of Porsche and Corvette automobiles • Complete digital catalogue now available online at rmauctions.com Following its record-setting sale of the Bruce Weiner Microcar Museum earlier this year, RM Auctions is proud to c...[Read more...]
2013 Palos Verdes Concours Celebrates 'The Age of Elegance'
Rolls Royce, Bentley, Duesenberg and coachwork of Ray Dietrich to be featured Rancho Palos Verdes, CA - February 14, 2013 - The 21st Palos Verdes Concours d'Elegance at the Trump National Golf Club, Rancho Palos Verdes on September 15 will celebrate the 'Age of Elegance' by showcasing some of the world's most luxurious classic automobiles, according to Chairman Peter Kunoth. The featured classes include Rolls-Royce, Bentley, Duesenberg and the coachwork of Raymond Dietrich. The Conc...[Read more...]
Lincoln at Los Angeles Auto Show Press Days: Celebration of Its Past and Future As Brand Rolls Out Its Reinvention
> The brand pays tribute to its heritage today, displaying seven of the most influential Lincoln designs > Thursday sees a display full of the all-new MKZ premium midsize sedan and MKZ Hybrid, the future of Lincoln, on the Lincoln stand > Lincoln launches on Tumblr http://lincolnnow.tumblr.com beginning with the visually stunning classic Lincolns shown on the stand and select images from archives. Continues with an all-new collection of photographs by photographers Jamie Beck and Kevin Burg ...[Read more...]
Worldwide Auctioneers: The Auburn Auction
Those making the annual journey to Auburn, Indiana, this Labor Day Weekend, can look forward to a vibrant assortment of motorcars at Worldwide Auctioneers' much expanded event, The Auburn Auction. The company's premier catalogue auction of exceptional automobiles will this year serve as 'The Main Event' and Saturday evening climax to an expanded three day sale, running from September 2nd through September 4th, 2010. Indy 500 enthusiasts can look forward to a rare opportunity to bid on a pair ...[Read more...]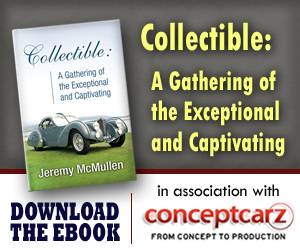 Chrysler
Monthly Sales Figures
Volume
October 2014
27,546
September 2014
28,781
August 2014
29,762
July 2014
23,455
June 2014
24,026
May 2014
22,592
April 2014
21,967
March 2014
26,140
February 2014
25,230
January 2014
21,113
December 2013
20,270
November 2013
21,024
(More Details)
© 1998-2014. All rights reserved. The material may not be published, broadcast, rewritten, or redistributed.