Image credits: © Hyundai.
2012 Hyundai FuelCulture Genesis Coupe news, pictures, specifications, and information

Tweet
FUELCULTURE PUSHES THE DESIGN AND PERFORMANCE ENVELOPE FOR THE HYUNDAI GENESIS COUPE
Hyundai and FuelCulture have teamed up to create a distinctive Genesis Coupe concept for the 2012 SEMA show that shows the personal customization that can be achieved by an individual enthusiast, wîth a limited budget, resulting in a total vehicle concept as unique as its driver. The FuelCulture Genesis Coupe showcases the wide range of tuner equipment available for Genesis Coupe, and will be on display in the Hyundai SEMA booth.

'We think Genesis Coupe is the perfect platform for us to build the ultimate customized ride. The 2.0-liter turbo engine is virtually bulletproof and is perfectly suited to tuning and performance upgrades,' said Joey Redmond, founder, FuelCulture.com. 'Much of the tuner community has a real affinity toward forced induction, and that's why we chose the production turbo engine over the normally-aspirated V6. On the exterior, this is one of the first wide-body kits for the Genesis Coupe, and the finished product looks phenomenal. The interior compliments the exterior perfectly, wîth richly-textured suede instrument panels, Alcantara® seats and polished pedals.'

From engine and suspension upgrades, to everything in between, the partnership between Hyundai and FuelCulture exhibits how easily car customization can be achieved. The tuned Genesis Coupe, in a brilliant Apple Red exterior finish, is set to achieve 315 horsepower and 242 lb.-ft. of torque. The comprehensive list of FuelCulture enhancements include:


Exterior
•Infinite Auto Design Custom Widebody Rear Kit (50mm)
•Infinite Auto Design Custom Sideskirts
•Infinite Auto Design Custom Front Bumper
•VIS Racing K2 Carbon Fiber Trunk
•VIS Racing Proline Rear Lip
•Dupont Hot Hues Candy Apple Red Paint

Suspension
•BC Racing Coilovers
•Energy Suspension Bushings
•Whiteline Front Sway Bar
•Whiteline Rear Sway Bar


Vital Stats
Engine : 2.0 L., 4-cylinder
Power: 315 hp
Torque: 242 ft-lbs


---
Wheels/Tires
•Chasebays Brake Lines
•Continental Extreme Contact DW 225/35/19 Front Tires
•Continental Extreme Contact DW 265/30/19 Rear Tires
•Password JDM Lugnuts
•Rotiform IND 19x9 Front Wheels
•Rotiform IND 19x11 Rear Wheels
•Baer Disc Brake Rotors
Engine
•ARK DT-S Exhaust System
•Boost Controller
•Chase Bays Engine Grounds
•Chase Bays Electronic Boost Solenoid
•Chase Bays Brake Booster Eliminator
•Chase Bays Brake Line Relocation
•Chase Bays Clutch Line
•Chase Bays AN Fuel Line Kit
•Chase Bays Power Steering Kit
•ECÚ Flash
•Injen Cold Air Intake
•Password JDM Oil Cap
•SPEC Stage 2 Clutch

Interior
•Infinite auto Custom Diamond Stitched Door Panels
•Infinite Auto Custom Diamond Stitched Front/Rear Seats
•Rockford Fosgate P165-S Speakers (2)
•Rockford Fosgate P165 Speakers (2)
•Rockford Fosgate PBR300x4 Amp
•Rockford Fosgate PBR300x1 Amp
•Rockford Fosgate P2D2-12 Subwoofer
•Rockford Fosgate RFK4D Amp Install Kit
Source - Hyundai
For more information and related vehicles, click
here
NORRA SETS NEW YEAR'S REGISTRATION RECORD FOR 2014 GENERAL TIRE MEXICAN 1000
-- Teams Include Legendary Names and Unique Machinery -- -- Veteran Dave Sykes First To Register For May Event -- -- Chuck Wallace First Motorcycle Entrant -- (Agua Dulce, Calif.,) While the fifth annual running of the General Tire NORRA Mexican 1000 may be more than four months away, interest in the unique vintage-themed, on-and off-road Baja rally isclearly on the rise. NORRA officials today announced that a new single-day record of 73 entrants was processed on the rally's tra...[Read more...]
BREMBO TO CELEBRATE 10 YEARS IN THE MAKING OF CARBON CERAMIC BRAKES AT SEMA
• New Interactive Booth Display to Debut at 2013 SEMA Show
LAS VEGAS, Nov. 5, 2013 – Brembo will celebrate 10 years of producing carbon ceramic brakes at the 2013 SEMA Show in Las Vegas, NV on November 5-8, 2013. This year, Brembo's new booth show display will be interactive providing education on the carbon product line-up and the Brembo brand. A new video will also be shown in the booth going behind the scenes of the hit film's Fast and Furious 6 and RUSH, showing Brembo's in...[Read more...]
3dCARBON AND AIR DESIGN ARE MAKING MAGIC AT SEMA
October 15, 2013 (Newport Beach, CA) -- Capturing auto enthusiasts' attention at the SEMA Show is a magic act that rivals the best of Criss Angel. 3dCarbon and Air Design know all too well just how this trick works in a convention that houses a million square-feet of show floor, and thousands of cars on display. The 3dCarbon / Air Design secret is boldly displaying world-class styling products in an artful, new exhibit. Fortunately, creating standout, award winning products is easier than...[Read more...]
Scion Announces Tuner Challenge Finalists Headed to SEMA
TORRANCE, Calif., (Sept. 5, 2013) – Scion announced its three Scion Tuner Challenge finalists today, each of whom will show off their modified tC vehicles at the Specialty Equipment Market Association (SEMA) Show in Las Vegas Nov. 5-8. The winning participants are Josh Croll of Mertztown, Pa., Walter Franco of Seattle and Young Tea of Alhambra, Calif. This is the ninth annual challenge, which this year provides the selected custom car builders with a stock 2014 Scion tC, a $15,000 bui...[Read more...]
2013 SEMA AWARDS TO SHOWCASE INDUSTRY'S HOTTEST VEHICLE PLATFORMS
DIAMOND BAR, CA (August 29, 2013) -– To showcase the industry's top trend-setting vehicle models, the SEMA Awards will be announced and presented to winning automakers during the 2013 SEMA Show in Las Vegas, Nevada, held Nov. 5-8, 2013. Through the program, SEMA exhibitors that make the products and accessories for today's popular models, will identify the vehicle platforms they believe are best for accessorizing, and ideal for showcasing the coolest new products. 'The SEMA Show has al...[Read more...]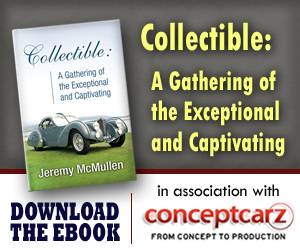 Hyundai
Monthly Sales Figures
Volume
August 2014
70,003
July 2014
67,011
June 2014
67,407
May 2014
70,907
April 2014
66,107
March 2014
67,005
February 2014
49,003
January 2014
44,005
December 2013
63,005
November 2013
56,005
October 2013
53,555
September 2013
55,102
(More Details)
© 1998-2014. All rights reserved. The material may not be published, broadcast, rewritten, or redistributed.