Image credits: © Honda.
MSRP: $15,605-26,750
Invoice: $14,388-24,610
2013 Honda Civic news, pictures, specifications, and information

Tweet
2013 Honda Civic to Debut at Los Angeles Auto Show With More Youthful and Premium Styling
2013 Civic styling honed to make the §egmènt's best-selling car even better

Honda today revealed the first look at the much-anticipated 2013 Honda Civic Sedan, in advance of its debut at the 2012 Los Angeles Auto Show on November 29. The refined styling of the 2013 Civic Sedan, which goes on sale at Honda dealerships on November 29, will encompass a host of safety, feature, comfort, chassis and interior styling enhancements that will further define the top-selling Civic as the best car in the compact class.

The more upscale and premium styling of the 2013 Civic Sedan's front end includes a new open-mouth lower bumper wîth a horizontal chrome accent and a sportier, black honeycomb mesh grille, anchored by new integrated fog lights on upper trims. The grille is flanked by new clear-lens corner lights to provide a more premium look. The 2013 Civic's more sculpted front end flows into a new, more deeply faceted hood, complemented by a collection of sharp new wheel designs.

In back, a new rear bumper design and new rear trunk lid are capped by a clean, horizontal chrome trim piece. The all-new design of the jewel-like taillights now carries into the trunk face, providing a more finished and upscale look. The rear bumper features integrated reflector treatments and a new lower diffuser panel finished wîth a honeycomb mesh vent.

'The 2013 Honda Civic exterior refinements infuse Civic wîth a more youthful, premium style. Coupling these wîth additional changes beneath will ensure that Civic maintains its top-ranked status,' said Vicki Poponi, assistant vice president of product planning for American Honda.

Heading into 2013 wîth styling and content additions, the Civic's fun-to-drive nature and core attributes of safety, spaciousness and fuel efficiency remain intact. As the compact §egmènt's retail sales leader, the Honda Civic continues as the benchmark for consumers lòòking for the smart purchase in a very competitive §egmènt.

Full details of the 2013 Honda Civic will be revealed on Nov. 29 at 10:05 a.m. PST at the Los Angeles Auto Show.
Source - Honda
2013 Honda Civic Debuts at L.A. Auto Show Packed with Additional Features, Cementing its Class-Leading Status
Pricing announced for January debut of Accord Plug-In wîth class-leading MPGe, Accord Hybrid due next summer; Auto show debuts for 2013 Crosstour and CR-Z

TORRANCE, Calif., Nov. 29, 2012 – The 2013 Honda Civic debuted today at the 2012 Los Angeles Auto Show sporting extensive interior and exterior design upgrades, enhanced dynamics, and a host of new standard features. Honda also announced that the 2014 Accord Plug-In Hybrid earned a class-leading EPA-certified 115 MPGe rating and will go on sale in New York and California on January 15 wîth an MSRP of $39,7801. Separately, the Accord Hybrid, featuring Honda's new two-motor hybrid system, will launch nationwide next summer wîth anticipated class-leading2 fuel economy of 49/45/47 city/hwy/combined. The thoroughly revised 2013 Honda Crosstour and 2013 Honda CR-Z also made their auto-show debuts.

'Our has never been more competitive or fast changing, and a significant refresh of Civic, America's best-selling compact car, just one model year after its debut as an all-new model shows true speed to market,' said John Mendel, American Honda executive vice president of Sales. 'Our corporate direction is to provide our customers wîth great products wîth speed, affordability and low CO2 emissions. There is no better example of this direction than today's introduction of the 2013 Honda Civic.'

The 2013 Honda Civic Sedan, the nation's best-selling compact car which celebrates its 40th anniversary in America next year, goes on sale today wîth extensive changes to further reinforce its market leadership. While still maintaining all the efficiency and value that has made the Civic an automotive icon, the 2013 Honda Civic Sedan receives all-new front and rear exterior styling, while all Civics sport extensive interior upgrades including more luxurious finishes, and a host of new standard equipment.

Retuned §teering and suspension sharpen the Civic's handling, extensive chassis upgrades including Honda's ACE™ II body structure improve safety, ride comfort and interior quietness, and every Civic model has more popular standard features including Bluetooth® HandsFreeLink®, rearview camera, Pandora® Interface, SMS text message feature, and §teering wheel audio controls. The 2013 Civic arrives wîth even greater value for money, adding highly desired feature wîth an MSRP increase of only $160 across the lineup. Pricing for the exceptionally well-equipped 2013 Civic LX Sedan begins at $18,1651.

2014 Honda Accord Plug-In and Accord Hybrid

Honda announced at the Los Angeles Auto Show today that the 2014 Accord Plug-In Hybrid will be available for retail sale and lease beginning January 15 in California and New York, wîth an MSRP of $39,780.1 The 2014 Accord Plug-In has earned the highest EPA MPGe rating3 in its class (115 MPGe), surpassing plug-in-class competitors including the Ford C-Max Energi (100 MPGe), Chevy Volt (98 MPGe), and Prius Plug-in (95 MPGe). The 2014 Accord Plug-in has been rated by the EPA wîth a maximum all-electric EV mode range of 13 miles, and a fuel-economy rating of 47/46/46 mpg (city/hwy/combined). The Accord Plug-in is the first production car in America to meet the more stringent new LEV3/SÚLEV20 emissions standard, and it will also qualify for single-occupant carpool-lane access in California.

The two-motor Accord Hybrid will launch nationwide next summer, wîth anticipated class-leading2 fuel economy ratings of 49/45/47 mpg (city/hwy/combined). Únlike the unique styling of the Accord Plug-In, the Accord Hybrid will share styling much closer the conventional Accord Sedan. More details on the Accord Hybrid will be released closer to launch.

2013 Honda Crosstour and CR-Z


The thoroughly revised 2013 Honda Crosstour and 2013 Honda CR-Z made their auto show debuts today, both vehicles having gone on sale the previous week. The 2013 Honda Crosstour arrives wîth extensive updates to both four-cylinder and V-6 models, and a starting MSRP $525 lower than in 2012. The 2013 Crosstour offers more purposeful exterior styling, significant upgrades to the interior design and materials, and a more powerful, more fuel-efficient available Earth Dreams™ V-6 engine coupled to a six-speed automatic transmission wîth paddle-shift control. The 2013 Crosstour is one of the first Honda models available wîth the new keyless Smart Entry wîth Push Button start and Honda's new LaneWatch™ blind-spot display. Other standard visibility-enhancing features include a rearview camera and new re-shaped rear headrests.

The 2013 Honda CR-Z Sport Hybrid Coupe arrives wîth more power and better fuel efficiency thanks to an all-new Lithium-Ion battery pack, and a new Plus Sport System™ allows improved passing performance via additional on-demand electric boost, activated by a §teering wheel-mounted 'S+' button. Styling upgrades include revised interior trim, a new front fascia and a new aerodynamically functional rear diffuser. The CR-Z's standard equipment list – which already includes automatic climate control, power windows and door locks, remote entry and cruise control – adds Bluetooth® HandsFreeLink®, rearview camera and an Expanded View Driver's Mirror for 2013.
Source - Honda
For more information and related vehicles, click
here
HONDA CELEBRATES CIVIC WITH ALL-NEW 'ONE MORE THING TO LOVE ABOUT TODAY' CAMPAIGN
01/08/2014 - TORRANCE, Calif. ◾Campaign introduces redesigned 2014 Civic Coupe and Si Coupe ◾Creative highlights band Vintage Trouble and Internet sensations Adventure Time and Nyan Cat, among others ◾Features several Honda firsts for media placements on MTV, Spotify and SoundHound To bring attention to the significantly enhanced 2014 Civic Coupe and Si Coupe, Honda is launching an uplifting multiplatform campaign—'One More Thing to Love about Today.' The work features blues rock ba...[Read more...]
2014 HONDA ACCORD, PLUG-IN HYBRID ACCORD, CIVIC SI AND CR-V NAMED 'BEST RESALE VALUE' VEHICLES BY KELLEY BLUE BOOK
American Honda received four Best Resale Value Awards from trusted vehicle valuation source Kelley Blue Book www.kbb.com. The 2014 Honda Accord, the all-new 2014 Plug-in Hybrid Accord the restyled 2014 Civic Si, each earned the top award in their respective segment for projected resale value after five years of ownership. Additionally, the 2014 Honda CR-V was honored as one of the overall Top 10 Best Resale Value vehicles in America. 2014 Honda Vehicles Honored with Kelley Blue Book Best R...[Read more...]
2013 HONDA CIVIC SEDAN AND COUPE MODELS REMAIN ONLY SMALL CARS TO ACHIEVE TOP IIHS SMALL OVERLAP FRONTAL CRASH RATINGS
◾2013 Honda Civic Sedan and Coupe are Small Car Segment Class-Leaders ◾Civic currently holds highest overall IIHS rating of TOP SAFETY PICK+ TORRANCE, Calif., Aug. 12, 2013 - The 2013 Honda Civic Sedan and Coupe remain the only small cars to earn the top rating of GOOD in the Insurance Institute for Highway Safety's (IIHS) stringent small overlap front crash test. The Civic Sedan and Coupe are also the only small cars to earn both the highest possible rating of TOP SAFETY PICK+ from t...[Read more...]
CIVIC BREAKS 13-YEAR-OLD MONTHLY RECORD ON AMERICAN HONDA 20-PERCENT SALES GAIN
08/01/2013 - TORRANCE, Calif. American Honda Motor Co., Inc. today reported July 2013 U.S. sales of 141,439 units, a total increase of 20.9 percent compared with July 2012 (up 16.1 percent based on the Daily Selling Rate, or DSR*). The Honda Division posted July 2013 sales of 126,289 units, an increase of 21.3 percent compared with July 2012. Acura Division U.S. July sales of 15,150 units jumped 18.1 percent compared with July 2012. Honda ◾Accord and Civic both top 30,000 July ...[Read more...]
2013 HONDA CIVIC TOUR FEATURING MAROON 5 IS BEST-SELLING TOUR IN CONCERT'S 12-YEAR HISTORY
07/02/2013 - TORRANCE, Calif. With a month left before the start of the 2013 Honda Civic Tour, this year's trek has already sold more tickets than any other in the Civic Tour's history, with multiple sell-out venues. Upon achieving this milestone, Honda and Maroon 5 are giving fans a chance to win a customized and autographed Maroon 5 Honda Civic Si Coupe and Honda CBR250R motorcycle. Both the car and motorcyle were designed by the LA quintet with their signature color scheme, each making...[Read more...]
VOLVO CARS' GLOBAL SALES UP 3.7 PER CENT, CONTINUED STRONG GROWTH IN CHINA
◾Global sales of 36,127 cars, up 3.7 per cent versus last year ◾Fourth consecutive month with sales growth ◾China up 50.1 per cent in October China once again became Volvo Car Group's (Volvo Cars) number one market in October with 5,086 retail sold cars, representing an increase of 50.1 per cent. The best-selling model was the Volvo XC60 with 2,321 sold cars. China also was the second biggest market for the V40 model, after the Netherlands. In Europe, the Netherlands continues to be the ...[Read more...]
THE NEW VOLVO DRIVE-E POWERTRAIN FAMILY – WORLD-LEADING ENGINE OUTPUT VERSUS CO2 EMISSIONS
Volvo Car Group's new two-litre, four-cylinder Drive-E powertrain family can truly be considered as offering customers a world-class blend of drivability and low CO2 emissions. The Volvo S60 T6 with 306 horsepower and the new 8-speed automatic is the first car in this segment that delivers over two horsepower per gram CO2 from a combustion engine only – and the D4 with 181 horsepower and manual gearbox is the first diesel car on this power level in the premium D-segment with CO2 emissions under ...[Read more...]
New Ford Focus Electric Boosts Power Of Choice
◾Following the successful start of European production, Ford Focus Electric now available in the UK ◾Ford Focus Electric joins 1.0-litre EcoBoost petrol and 1.6-litre Duratorq diesel offering largest-ever range of ultra-low-CO2 powertrains ◾Ford now offers 10 vehicles in the UK with CO2 emissions under 100g/km ◾Further media assets at www.powerofchoice.fordmedia.eu BRENTWOOD, Essex, UK, Sept. 5, 2013 – The Ford Focus Electric is now on sale in the UK, complementing the company's awa...[Read more...]
Honda Expands Accord Lineup This Fall With 2014 Accord Hybrid Featuring Class-Leading Mpg Ratings And Exclusive Styling
06/19/2013 - TORRANCE, Calif. ◾Class-leading 49 mpg EPA city fuel economy rating1 anticipated ◾Accord Hybrid shares Accord Sedan's sophisticated design highlighted with exclusive hybrid styling accents ◾Honda's first hybrid to be assembled2 in Marysville, Ohio ◾Accord Hybrid to go on-sale nationwide in October 2013 The first official photos of the U.S. version of the all-new 2014 Honda Accord Hybrid set to hit dealerships nationwide this October are now available on the Honda con...[Read more...]
2014 MAZDA6 NAMED TO WARD'S '10 BEST INTERIORS' LIST
The all-new 2014 Mazda6 today was named to WardsAuto World's 10 Best Interiors list, as chosen by the publication's editors. The redesigned mid-size sports sedan features Mazda's new design language called KODO 'Soul of Motion,' which translates muscular movement and power into agile proportions, detailed sculpting and expressive character. The Mazda6 also was recently named one of the top three vehicle designs in the world for 2013 by the World Car Awards. 'The automotive industry, regardl...[Read more...]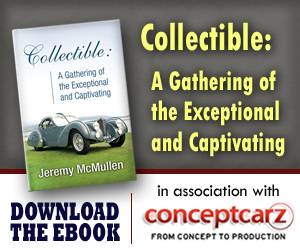 Comparable Vehicles
Chevrolet Cruze
($17,135-23,550)
Chevrolet Sonic
($14,200-21,485)
Dodge Dart
($15,995-19,995)
Ford Fiesta
($13,200-18,200)
Ford Focus
($16,200-24,200)
Honda Fit
($15,325-19,690)
Hyundai Elantra Coupe
($17,445-20,745)
Kia Forte
($15,400-19,800)
Kia Rio
($13,600-17,700)
Kia Rio 5-Door
($13,800-17,900)
Mazda 3
($16,700-25,150)
Nissan Cube
($16,760-18,860)
Nissan Sentra
($15,990-19,760)
Scion iQ
($15,495-15,495)
Scion xD
($15,745-16,545)
Smart fortwo Passion
&nbsp:
Subaru Impreza
($17,895-22,995)
Toyota Yaris
($14,370-17,280)
Honda
Monthly Sales Figures
Volume
June 2014
117,817
May 2014
137,928
April 2014
118,334
March 2014
117,738
February 2014
88,860
January 2014
80,808
December 2013
119,504
November 2013
101,948
October 2013
100,242
September 2013
93,915
August 2013
149,381
July 2013
126,289
(More Details)
© 1998-2014. All rights reserved. The material may not be published, broadcast, rewritten, or redistributed.