1979 Chevrolet C-10 Pickup news, pictures, specifications, and information

Tweet
Chevrolet's light trucks were restyled for 1973 and the new design would continue until 1987. These new vehicles were bigger, wider and boxier than the designs they replaced. The four wheels were surrounded in rectangular wheel wells. In the front was an 'egg crate' grille and there were curved window glass. The doors now opened into the roofline and the roof dip rails were now gone.

The C10 Models were the two-wheel drive versions while the K10's had four-wheel drive. These C/K models came with a 6 1/2 foot box and rested on a 117.5-inch wheelbase.

Though General Motors offered a number of special edition pickups during the 1970s, including the Beau James, the Gentleman Jim and the Amarillo, the Chevrolet Big 10 ranks as the most recognizable of the bunch. The base engine was a six single engine rated at 110 horsepower. Buyers could order a high-output 350 cubic-inch V8 from the Corvette or even a big-block. A beefed F44 chassis handled the optional extra power and tape stripes and decals identified the pickup from the outside.

This 1979 Chevrolet Bonanza C-10 Big 10 is a one owner truck and loaded with optional equipment, including the 350 V8 with an automatic transmission. There is power steering, power windows, power door locks, tonneau cover, upgraded alloy wheels and Firestone Firehawk radial tires. Inside there is a red cloth interior and there is air conditioning. The odometer currently reads just 85,640 miles.

In 2012, this car was offered for sale at the Glenmoor Gathering presented by Classic Motorcar Auctions. The car was estimated to sell for $5,000 - $10,000.
By Daniel Vaughan | Nov 2012
The Chevrolet C/K Series was Chevy and GMC's full-size pickup from 1960 through 1999 in the United States. (From 1965 to 1999 Canada, from 1964 through 2001 in Brazil, and from 1975 to 1982 in Chile). The 'C' indicated two-wheel drive while the 'K' meant four-wheel drive.

In 1999, the C/K light-duty pickup truck was replaced by the Chevrolet Silverado and GMC Sierra in the United States and Canada.

Chevrolet C10
In 1960, Chevrolet introduced a new body style of light pickup-truck that featured a drop-center ladder frame, allowing the cab to sit lower. In the front was an independent suspension setup. The old naming scheme, the 3100, 3200, and 3600 designations were replaced by the 10, 20 and 30. The 3100, 3200, and 3600 had been used for short 1/2, long 1/2 and 3/4-ton models (respectively).

Beginning in 1957, the trucks were available from the factory with a four-wheel drive system. The 'C' in front of the series number indicated 2-wheel drive while a 'K' represented 4-wheel drive. GMC did not use the 'C' nomenclature, though their 4x4 versions had the 'K' designation. Half-ton models were the C10 and K10 short-bed trucks, and C16 and K15 long-bed trucks. The 3/4-ton models were the C20 and K20, as well as the one-tone C30.

Beginning in 1960, the C/K trucks were available as 'Fleetside' or fendered 'Stepside' versions. GMC called these 'Wideside' and 'Fenderside.'

The 1962 versions were given a torsion bar suspension in the front, with trailing arm setup in the rear. Engines included the base GMC 305 cubic-inch V6 for the GMC version, delivering 135 horsepower. Inline-six engines included a 230, 236, 250, 261, and 292. V8 options included the 283 and 327. A three-speed synchromesh was standard, with a four-speed synchro and two-speed Powerglide available as optional equipment.

In 1963, a coil-spring front suspension setup became available, along with a base engine change. The new inline-6 3.8 liter engine delivered 140 horsepower. An optional 4.8 liter inline six, with 165 horsepower on tap, also was introduced.

In 1964, the cab was updated and the 'warparound' windshield was removed. A new front grille design appeared on the front, along with various other interior changes.

In 1965, air conditioning and a 327 cubic-inch V8 engine became available. In 1966, a new base engine was introduced - an inline-6 4.1 liter version delivering 155 horsepower.

The second generation of trucks was introduced in 1967 and would remain in production until 1972. It was given the nickname 'Action Line.' Most of the trucks built during this period were given a coil spring trailing arm rear suspension, greatly improving the ride over the traditional leaf springs. Those wanting the leaf springs could order that as an option. Leaf springs were standard on 30 series trucks.
By Daniel Vaughan | Feb 2012
For more information and related vehicles, click
here
ALL-ELECTRIC KIA SOUL UNDER DEVELOPMENT FOR U.S. MARKET
◾New Kia Soul EV targets a range of more than 120 miles ◾109-hp motor produces 210 lb.-ft. of torque for an electrifying driving experience ◾Ideal for city commuters, the Soul EV will go on sale in 2014 IRVINE, Calif., November 11, 2013 – Kia Motors has confirmed the development of an all-electric version of the Kia Soul, scheduled to go on sale in 2014. The 'Kia Soul EV' will be Kia's first all-electric, zero-emissions vehicle marketed outside of Korea. 'The new Soul EV will be a...[Read more...]
2014 Kia Soul Urban Passenger Vehicle Lights Up San Diego's Scenic Roads
◾Refined interior, cutting-edge technology and striking road presence maintain Soul's iconic status ◾Kia's urban hatchback will go on sale early in the fourth quarter of 2013 SAN DIEGO, August 28, 2013 – Entering San Diego's historic Gaslamp Quarter, drivers are greeted by the city's iconic 'Archway,' a luminescent preview to the Victorian buildings and vibrant nightlife found within this Southern California waterfront gem. Surrounded by universities, San Diego is home to nearly 65...[Read more...]
2014 MITSUBISHI OUTLANDER SPORT: STYLE, SAFETY AND WELCOME NEW FEATURES IN AN AMERICAN-MADE 5-PASSENGER CROSSOVER
The American-made Mitsubishi Outlander Sport has long been a popular choice among savvy car shoppers – the compact crossover is the best-selling vehicle in the Japanese auto manufacturer's varied model lineup – for its smart styling, ample high-tech and luxurious standard equipment features, and all-around tremendous value for the money. But now consumers have another important reason for choosing this handsome 5-passenger compact crossover as their next vehicle: The 2014 Mitsubishi Outlander...[Read more...]
Kelley Blue Book Names 2014 Sorento To List Of 10 Best Suv's Under $25,000
◾Sleek and Practical U.S.-Built* Sorento Ranked Fifth Among Top Competitors ◾Redesigned 2014 Sorento is refined, roomy and economically priced ◾Kia's midsize CUV recognized for design and practicality IRVINE, Calif., May 29, 2013 - Kia Motors America's (KMA) top-selling CUV, the redesigned 2014 Sorento, was named to Kelley Blue Book's KBB.com list of the 10 Best SUV's Under $25,000. The list, which was compiled by editors at Kelley Blue Book, features stylish and sensible sport util...[Read more...]
Mercedes-Benz light-alloy wheels 2013: Attractive wheels for the summer
When winter slowly draws to a close and temperatures above 10 degrees Celsius are to be expected on a lasting basis, it is time to switch to summer tyres. This is also just the time to upgrade your car with a set of attractive light-alloy wheels. Mercedes-Benz Accessories is now presenting various new wheels, several in sporty 19-inch size and featuring a high-sheen finish, for numerous current model series. High-sheen light-alloy wheels derive their additional appeal from the interesting co...[Read more...]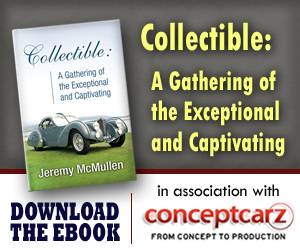 Chevrolet
Monthly Sales Figures
Volume
September 2014
153,873
August 2014
185,930
July 2014
175,155
June 2014
188,567
May 2014
205,010
April 2014
181,648
March 2014
179,681
February 2014
153,913
January 2014
119,089
December 2013
153,493
November 2013
145,089
October 2013
155,214
(More Details)
© 1998-2014. All rights reserved. The material may not be published, broadcast, rewritten, or redistributed.