Image credits: © Ford.
2014 Ford Fiesta ST news, pictures, specifications, and information

Tweet
Ford to Launch Fiesta ST in North America, Brings Big Speed and Style to the Small Car Market
• Fiesta ST – a well-known hot hatch born in Europe and now ready for North America – packs a punch wîth a 1.6-liter EcoBoost® engine producing nearly 200 horsepower
• New Fiesta ST is Ford's latest vehicle to wear the Sport Technologies badge, a global performance brand that debuted in North America earlier this year wîth the launch of the Focus ST
• Exclusively equipped wîth a six-speed manual transmission, Fiesta ST is expected to be a §egmènt leader in both performance and fuel efficiency

Small cars continue to be a hot §egmènt in North America and wîth the new Ford Fiesta ST, introduced at the 2012 Los Angeles Auto Show, Ford is expected to have the hottest hatch around.

Ford Fiesta ST, a performance model first launched in Europe back in 2005, is yet another proof point from Ford that small cars are anything but boring. In addition to a precision sport-tuned suspension and an improved braking system, Ford Fiesta ST packs a punch under the hood.


A new high-output variant of the award-winning 1.6-liter EcoBoost® four-cylinder engine propels Ford Fiesta ST wîth an estimated 197 horsepower and 214 lb.-ft. of torque. In comparison, Mini Cooper S makes do wîth 181 horsepower and 177 lb.-ft., while Chevrolet Sonic RS produces just 138 horsepower and 148 lb.-ft.

Únlike the competition, Ford Fiesta ST doesn't simply look like a performance car; it's got the guts to back it up.


Vital Stats
Engine : 1.6 L., 4-cylinder
Power: 197 hp
Torque: 214 ft-lbs


---

6-speed Manual
'This is a rewarding car to rev,' says Mark Roberts, Fiesta calibration supervisor. 'With 177 lb.- ft. of torque available from just 1,600 rpm and 214 lb.-ft. by 3,500 rpm, Ford Fiesta ST gives the performance and feel of an engine twice its size. There's no waiting at all for the power to just push you back in your seat.'
Ford Fiesta ST may be born wîth racing DNA, but buyers won't have to pay for that performance at the pump. Available exclusively as a five-door hatchback in North America and wîth a six-speed manual transmission, Ford Fiesta ST is projected to achieve up to 34 mpg.

This compact performance machine sports a unique grille and chin spoiler wîth new rear diffuser and fascia extensions. Bright tipped dual-exhaust pipes and high-mount spoiler along wîth unique 17-inch wheels complete the visual package: Ford Fiesta ST looks like it's made for the racetrack. The car is first of its nameplate to receive the Molten Orange tri-coat metallic paint.

Ford Fiesta ST §teering is more direct and responsive than the base model. A unique suspension wîth modified front knuckle makes for a quicker overall §teering ratio of 13.6:1.


The rear axle gets increased roll stiffness to improve stability through fast corners, while the Ford Fiesta ST body sits 15 millimeters closer to the ground than the base model.

Increased mechanical grip provided by the suspension improvements is further enhanced wîth electronic Torque Vectoring Control to reduce understeer during hard cornering maneuvers. Three-mode electronic stability control - standard, sport or off - enables the ST driver to select the amount of electronic aid based on current conditions. Overall, Ford Fiesta ST provides enthusiastic drivers wîth the ideal mix of performance handling and ride comfort.

Ford Fiesta ST will also sound good on the open road. It features the mechanical version of the sound symposer first used on the Focus ST, which went on sale in North America in 2012, to provide an enhanced soundtrack for drivers out tackling the open road. It is unique for Fiesta in that for the first time the engine sound is directly fed into the passenger cabin to accentuate feedback quality and response.


Ford Fiesta ST is the result of the combined efforts of Team RS in Europe and SVT in the Únited States.
Source - Ford
For more information and related vehicles, click
here
OLSBERGS MSE FORD FIESTA ST SUPERCAR READY TO MAKE ITS RED BULL GLOBAL RALLYCROSS DEBUT IN BARBADOS ON MAY 18-19
DEARBORN, Mich., May 15, 2014 – Although Ford Racing has enjoyed tremendous success in the Red Bull Global Rallycross Championship (GRC) since its inception, the organization is well aware that even greater focus and commitment will be required in 2014 to maintain that level of success. During the three-year existence of GRC, Ford Racing has set a high standard, claiming three driver and three manufacturer championships. In addition, the manufacturer has registered 16 race wins in 19 ...[Read more...]
ROOKIE OF THE YEAR: FORD FIESTA ST WINS 22 AWARDS IN ITS DEBUT SEASON
◾Since hitting dealer lots in August 2013, the 2014 Ford Fiesta ST has made a splash, racking up 22 industry awards for performance, handling and value ◾The hot little hatchback most recently won a spot on the 2014 Automobile Magazine All-Star list, making it perhaps the most-awarded performance subcompact in history; Fiesta ST has earned more honors than any small performance vehicle from Ford ever ◾Fiesta ST is not only capturing critical acclaim, it is helping Ford win over coveted new buye...[Read more...]
OLSBERGSMSE FORD FIESTA ST ANNIHILATES SWEDISH SNOWMEN IN SPECTACULAR NEW FORD RACING VIDEO
◾OlsbergsMSE tested its rallycross spec Fiesta ST in snow covered Sweden ◾Cameras rolled as part of preseason test, capturing spectacular footage and amazing car control stunts DEARBORN, Mich., March 18, 2014 – In preparation for the 2014 Red Bull Global Rallycross Championship and FIA World Rallycross Championship seasons, OlsbergsMSE (OMSE) drivers recently took part in a pre-season test session with the rallycross-spec Fiesta ST in Kall, Sweden, and Ford Racing had cameras rolling ...[Read more...]
MotorWeek names Fiesta ST Best Subcompact Car
The 2014 Ford Fiesta ST's combination of power, reliability and innovation has earned it another accolade – MotorWeek's Drivers' Choice Award for Best Subcompact Car. The European-style five-door Fiesta ST 'packs a potent performance punch,' said MotorWeek, citing the car's 197-horsepower 1.6-liter EcoBoost® engine and a 'lowered suspension that carries the goods through corners.' Fiesta ST is designed to be fun, but drivers won't have to pay for that fun at the pump, as the car returns an EPA-e...[Read more...]
The Language of Tape: Ford Designers and Modelers Use Tape to Communicate Throughout the Development Process
• Americans rely on tape to complete their gift wrapping, but auto designers use it to perfect vehicle styling
• Ford designers and modelers communicate with each other by placing tape on clay vehicle models to mark where details need to be refined
• Tape is a critical tool in the design process that leads to development of any new vehicle. It provides precision and a life-size visual that cannot be replicated, despite advancements in digital technology
Tape is not just...[Read more...]
2015 ILX OFFERS TWO POWERTRAIN OPTIONS PLUS PREMIUM FEATURES ON ACURA'S GATEWAY LUXURY SPORTS SEDAN
The feature-packed ILX offerings, including an exhilarating 2.4-liter, 6-speed manual pairing and a fuel-efficient 2.0-liter automatic, provide the Acura experience to entry luxury customers 06/17/2014 - TORRANCE, Calif. -- Going on sale June 18, 2014 the 2015 Acura ILX lineup provides new luxury buyers with numerous ways to join the Acura family with a manufacturer's suggested retail price (MSRP1) starting at $27,050. The ILX is available in four grade levels offering different...[Read more...]
Jeep® And MOPAR Brands Reveal Six New Concept Vehicles For 48Th Annual Moab Easter Jeep Safari
◾Jeep Wrangler Level Red is a nod to the most challenging off-road trails ◾Jeep Wrangler MOJO gets Wrangler Level Red off-road gear, with 37-inch tires, shortened bumpers, winch and higher-clearance fenders ◾Jeep Wrangler Maximum Performance created for hard-core enthusiasts who seek the ultimate in power and capability ◾Jeep Cherokee Adventurer delivers Trailhawk capability with added utility and cargo convenience for the trail ◾Jeep Cherokee Dakar is the most extreme Cherokee ever ◾Jeep G...[Read more...]
2014 MAZDA6 EARNS 'ADVANCED' RATING BY INSURANCE INSTITUTE FOR HIGHWAY SAFETY
WASHINGTON, Sept. 27, 2013 - The 2014 Mazda6 today earned an 'Advanced' rating by the Insurance Institute for Highway Safety (IIHS) for its performance of front crash prevention systems. The Mazda6 also earned the 'Top Safety Pick+' rating – the first Mazda to earn this new, more demanding designation, by receiving a rating of 'Good' on frontal moderate overlap, side, roof and head restraint tests, and 'Acceptable' on the new small overlap test. 'The 'Advanced' rating from IIHS illustr...[Read more...]
SUBARU ANNOUNCES PRICING FOR 2014 WRX AND WRX STI
Cherry Hill, N.J. - Subaru of America, Inc. today announced pricing for the 2014 WRX® and WRX STI®. Subaru's iconic line of sport models have seen their sales increase by nearly 40-percent year-to-date and have a starting MSRP of $25,995. The 2014 Subaru WRX delivers the biggest performance value in its competitive set. The WRX offers more power than rivals like the Ford Focus ST and Volkswagen GTI, neither of which offers all-wheel drive. In the WRX, a 2.5-liter turbocharged/intercooled fo...[Read more...]
FIESTA ST DOMINATES GLOBAL RALLYCROSS AT X GAMES MUNICH
◾Ford Fiesta ST earned four of six Global RallyCross medals at X Games Munich ◾Fiesta ST – a well-known hot hatch born in Europe and on sale later this summer in North America – packs a punch with a 1.6-liter EcoBoost® engine producing nearly 200 horsepower DEARBORN, Mich., July 1, 2013– The Ford Fiesta ST won big over the weekend, taking gold, silver and two bronze medals to dominate Global RallyCross at X Games Munich. Click here to see a video of Fiesta ST ripping turns and scrappi...[Read more...]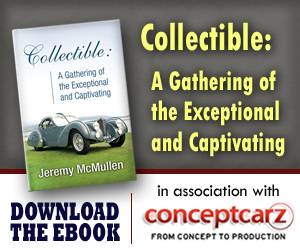 Ford
Monthly Sales Figures
Volume
July 2014
204,373
June 2014
214,793
May 2014
244,501
April 2014
203,552
March 2014
235,198
February 2014
177,286
January 2014
148,671
December 2013
210,074
November 2013
183,722
October 2013
184,854
September 2013
178,693
August 2013
213,078
(More Details)
© 1998-2014. All rights reserved. The material may not be published, broadcast, rewritten, or redistributed.