Image credits: © Honda.
2013 Honda Urban SUV Concept news, pictures, specifications, and information

Tweet
Honda 'Urban SUV Concept' Makes World Debut at the 2013 North American International Auto Show
All-new Honda concept model previews addition to growing small-SÚV §egmènt and demonstrates Honda's small-car expertise

An all-new Honda 'Úrban SÚV Concept' vehicle made its world debut today at the 2013 North American International Auto Show (NAIAS) in Detroit. The dynamic and youthful concept hints at the styling direction of an all-new small SÚV slated to launch in Japan by the end of 2013, followed by the Ú.S. market in 2014.

'No one has had greater success wîth small cars than Honda, and this Úrban SÚV Concept will create new value in the growing small-SÚV §egmènt,' said John Mendel, executive vice president of sales at American Honda. 'With the continued expansion of our North American manufacturing operations, we expect fuel-efficient and fun-to-drive 'small' cars to play a key role in meeting the needs of our customers in the Ú.S.'

The Úrban SÚV Concept is intended to provide the basis for a fun-to-drive and fuel-efficient small SÚV wîth aspirational design, flexible packaging and next-generation connectivity targeting active lifestyle customers. The concept showcases clean and sophisticated styling, dynamic character lines and a strong stance, wîth hidden rear door handles giving the SÚV a coupe-like presence. Measuring 169.3 inches long, the Úrban SÚV Concept is nine inches shorter than the Honda CR-V, making it the ideal size for navigating both crowded city streets and open mountain roads.

The Úrban SÚV Concept represents the expansion of vehicles based on Honda's Global Compact Series, which includes the Honda Fit subcompact and the Honda City subcompact sedan, a model sold in markets outside the Únited States.

All-New Small SÚV Launching 2014
Coming to the Ú.S. in 2014, an all-new small SÚV based on the Úrban SÚV Concept will feature fuel-efficient Earth Dreams™ Technology and be priced and positioned below the CR-V within the Honda light-truck lineup. Part of Honda's Global Compact Series, and utilizing the Honda-original center-tank layout featured on the Fit, the model will include Honda's configurable Magic Seat® setup that can provide a host of passenger and cargo options, including a fold-flat mode for maximum cargo capacity. The all-new model will also feature next-generation telematics and a modern interior.

The small SÚV will be manufactured along wîth the Fit at Honda's newest North American plant near Celaya, Mexico, expected to open in the spring of 2014. The growth and expansion of its small-vehicle lineup will help Honda double worldwide production of vehicles in its Global Compact Series to more than 1.5 million units by the end of 2016, and remain a global small-car leader.
Source - Honda
EDUCATION DAY IMPRESSES FUTURE GENERATION
Detroit, Mich., Jan. 23, 2014 - The 2014 North American International Auto Show (NAIAS) yesterday hosted 56,810 car enthusiasts during day five of the public show. Among the crowd: more than 5,000 students - potential future automotive designers, engineers, marketers and technicians. And, of course, future car buyers. Nearly 500 pre-K children participated in the PNC Foundation's Grow up Great early childhood education initiative, also supported by the Detroit Public Schools, which fea...[Read more...]
WEEKDAY RUN STARTS STRONG WITH ATTENDANCE OF 76,531
• Holiday brings families to the show; Rev. Jesse Jackson visits
Detroit, Mich., Jan. 21, 2014 - Families came out in large numbers yesterday and continued to enjoy the North American International Auto Show (NAIAS) after a successful opening weekend, and on the national holiday celebrating the life and achievements of Dr. Martin Luther King. Yesterday's attendance of 76,531 is more than 4,000 higher than last year's Monday gate of 72,321. The Rev. Jesse Jackson Sr., founder ...[Read more...]
$4.8 MILLION RAISED FOR CHILDREN'S CHARITIES, UP AN ASTOUNDING 30 PERCENT FROM 2013
Detroit, Mich., Jan. 17, 2014 - If there was ever a doubt that the automobile industry is healthy, and that the indomitable spirit of Detroit is alive and well, that notion was put to rest tonight. Tonight, industry and community joined together for the largest single night fundraiser in North America, and for the 13,791 people who attended the 2014 North American International Auto Show Charity Preview, it was both a night to show the world that Detroit takes care of its children, and...[Read more...]
Michelin Recognizes 25 Year Partnership with the North American International Auto Show
• Major donation to support DADA Education Foundation
Detroit, Mich., June 27, 2013 - The North American International Auto Show (NAIAS) today announced that it has received a $25,000 donation from Michelin North America in honor of the 25-year partnership between both organizations. The check presentation was made today at the NAIAS 'Covering All Bases' event, an off-season, day-long planning meeting attended by more than 300 representatives of auto manufacturers, sponsors, an...[Read more...]
OFFICIAL DATES ANNOUNCED FOR NORTH AMERICAN INTERNATIONAL AUTO SHOW 2014
Mark your calendars: Jan. 13-26, 2014 Detroit, Mich., April 11, 2013 - The North American International Auto Show (NAIAS) today announced official dates for the 2014 event, which will be held at Cobo Center in Detroit, January 13-26, 2014. NAIAS 2014 will be presented as follows: • Press Preview - Monday and Tuesday, January 13-14, 2014
• Industry Preview ­- Wednesday and Thursday, January 15-16, 2014
• Charity Preview - Friday evening, January 17, 2014
[L...[Read more...]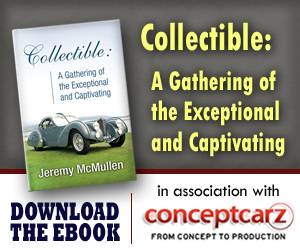 Honda
Monthly Sales Figures
Volume
October 2014
105,745
September 2014
104,391
August 2014
151,551
July 2014
123,428
June 2014
117,817
May 2014
137,928
April 2014
118,334
March 2014
117,738
February 2014
88,860
January 2014
80,808
December 2013
119,504
November 2013
101,948
(More Details)
© 1998-2014. All rights reserved. The material may not be published, broadcast, rewritten, or redistributed.