1967 Mercedes-Benz 280SE Factory Prototype news, pictures, specifications, and information

Tweet
Mercedes-Benz 280SE Cabriolet 'Low Grille' Factory Prototype
The wider, lower grille championed by Mercedes-Benz's Chief Designer Paul Bracq has become absolutely iconic within the history of Mercedes-Benz. Such iconography lends itself to the most rare examples being heavily guarded, always to remain with Mercedes. But one such rare icon escaped and remains a fine example of the 'Low Grille' design of the late 1960s.

Cars built for fine motor shows are certainly rare breeds of automobiles. Intended to reflect the best of a manufacturer's car-building and artistic creativity, the show car are frequent one-off designs, concepts that capture the imagination.

The factory prototype, however, is a different kind of car altogether. The factory prototype represents the face, the future of a particular model and it is usually an idea that precedes production by a few years. This makes the factory prototype particularly sought after.

Most often, Mercedes-Benz would hold onto its factory prototypes for its museums and other special displays. However, its 280SE Cabriolet, which had been built specially for the 1968 Brussels Salon, managed to escape detention and would eventually find itself up for auction at the 2012 RM Auctions event held in Monterey.

Paul Bracq had a vision of the ultimate 280 model styling. The vision actually came together over the better part of a half a decade with the 220 'Fintail' sedan built in the late-1950s, a cabriolet version coming a couple of years later and the 280 engine being built for the 1968 model year. To top it all off, Bracq's 'low-grille' design gave Mercedes' sedans a fresh and sporty look, perfect for another memorable period in Mercedes' history.

December of 1967, Bracq would put in the order for a cabriolet version that would be modified to suit the vision he had for the 280SE line that wasn't to start production and become available until the 1969 model year.

Chassis 111025-10-000041, the very chassis offered in RM Auctions event in Monterey in 2012, would be the chassis that would be chosen. The cabriolet body would then undergo the necessary modifications, which would include the 'low-grille' and the new 2.8-liter six-cylinder engine Mercedes-Benz would offer in 1968.

Using the 15th 280 engine built, the car would be completed in time for the 1968 Brussels Salon held in January of that year. And, given that it was a factory prototype, the car would be completed with two productions sheets. One would document its original data. The second would include specifications particular for the show in Brussels.

When originally finished, the car was finished in red metallic and accented with a parchment leather interior. The car was also completed with a new four-speed, floor-shift transmission, something that was not offered on later 3.5-liter cabriolets. This is one notable difference between this factory prototype and the models it was to represent for the future.

Initially, chassis 000041 would remain in Mercedes-Benz's collection with its original engine until 1970. Then, somehow, the car would be sold to Werner Munz Backnang. It was then imported to the United States in 1974 and remained in Los Angeles before being removed to Phoenix.

Mark Passarelli would come across an add for the car in 1999. Thoroughly expecting to have found a 1969 model of the cabriolet, Passarelli would be thoroughly confused upon first inspection of the car. For one thing, the car lacked a VIN. It also sported a different configuration than the 1969 models. This would send Passarelli on a search. Upon consulting the Mercedes-Benz Classic Center in Irvine, California he would find out the true identity of the car and its origins.

During this time, Passarelli would determine to enter the car into a fully photo-documented ground-up restoration. When completed, the car would be finished in a period correct Middle Blue Metallic with cognac leather. The whole ensemble would be completed with a set of fitted luggage.

Sporting its 180 hp, 2.8-liter SOHC six-cylinder engine and Bosch mechanical fuel injection, 000041 remains highly original inside and out. Complete the then-new telescopic steering wheel, power windows and original Becker Europa radio, 000041, is a proverbial step back in time when companies did their best to reflect what the future had in store.

Fully restored, this handsome cabriolet would certainly be a welcomed wayward example in Mercedes' vast model history, and therefore, would be a proud addition to any collection. Heading to auction, the 1967 Mercedes-Benz 280SE Cabriolet 'Low-Grille' Factory Prototype was expected to earn between $150,000 and $200,000.

Sources:
'Lot No. 252: 1967 Mercedes-Benz 280SE Cabriolet 'Low Grille' Factory Prototype', (http://www.rmauctions.com/featurecars.cfm?SaleCode=MO12&CarID=r142&fc=0). RM Auctions. http://www.rmauctions.com/featurecars.cfm?SaleCode=MO12&CarID=r142&fc=0. Retrieved 1 January 2013.

'1970 Mercedes-Benz 280SE News, Pictures and Information', (http://www.conceptcarz.com/vehicle/z1393/Mercedes-Benz-280-SE.aspx). Conceptcarz.com: From Concept to Production. http://www.conceptcarz.com/vehicle/z1393/Mercedes-Benz-280-SE.aspx. Retrieved 1 January 2013.
By Jeremy McMullen
The Mercedes-Benz 280 SE was produced from 1965 through September 1972. Mounted under the bonnet as a six-cylinder engine fitted with a fuel injection system. (The 250S and 280S had carbureted engines.) By 1970, Mercedes-Benz introduced a larger, eight-cylinder engine displacing 3.5 liters. It was available in a sedan, coupe, and convertible bodystyles with a total of 5187 examples of the coupe and convertibles being built. The standard sedan was far more popular with 91,051 examples produced. Part of the popularity was the price tag which was almost half the cost of the convertible option, which carried a sticker price of $12,444.

A four-speed manual gearbox was standard with an automatic available as option equipment. Disk brakes could be found at all four corners. With just under 100,000 examples produced during their short lifespan, these were very important and popular for the Mercedes-Benz company.
By Daniel Vaughan | Apr 2010
For more information and related vehicles, click
here
70 PERCENT OF FORD LINEUP TO HAVE AUTO START-STOP BY 2017; FUEL ECONOMY PLANS ACCELERATE
◾Auto Start-Stop technology to be available on 70 percent of Ford's North American vehicle lineup by 2017, reflecting progress toward the company's plan for increasing fuel efficiency across its lineup ◾Ford Auto Start-Stop is an affordable technology that provides a seamless way to increase fuel efficiency as much as 10 percent in city driving ◾Ford fuel economy plans accelerating with rollout of 45-mpg 1.0-liter EcoBoost® Fiesta in 2014, and research into new dynamic cruise control Ford a...[Read more...]
BOSCH ANNOUNCES NATIONWIDE DISTRIBUTION PARTNERSHIP WITH MYERS TIRE SUPPLY
◾National distributor to carry full line of Bosch Wheel Service products ◾Balancer Models WBE 4200 and WBE 4400 will be exclusive products available only from Myers Tire Supply Warren, MI., - Bosch Automotive Service Solutions today announced a nationwide distribution partnership with Myers Tire Supply to carry Bosch Wheel Service equipment. Bosch will offer a full line of wheel balancers, tire changers and brake lathes, through Myers' nationwide distribution network of more than 160 ...[Read more...]
STEERING A SAFER PATH
HONG KONG – Drivers of Infiniti's all-new mid-size premium car will be the first to benefit from electronic steer-by-wire technology, inspired by latest jet aircraft technology, when the Q50 hits the roads later in 2013. Direct Adaptive Steering, standard on certain models in the Q50 range, will for the first time allow drivers behind the wheel to choose how that wheel feels in their hands. The steer-by-wire technology is a key ingredient in making the Q50 one of the most dynamic an...[Read more...]
Bmw Group Cars And Motorcycles That Talk To Each Other Demonstrate Safer And More Efficient Mobility
simTD research project Frankfurt am Main. Intelligent driving that saves energy and enhances safety always means anticipating what lies ahead as well. Car-to-X communication makes a major contribution to intelligent mobility of the future by allowing the driver to look a long way ahead, see things that are hidden, and even peer around several corners. Since the potential of Car-to-X communication can only be fully exploited through mass use, the only real benefit is to be gained by res...[Read more...]
Mercedes-Benz Honors Top Down Driving In Sunny Amelia Island
Florida's sunny weather is creating the perfect back-drop to honor the 50th anniversary of the famed Mercedes-Benz 'Pagoda,' SL which takes center stage during this week's Amelia Island Concours d'Elegance, March 8-10, 2013. The launch of the Mercedes-Benz 230 SL at the Geneva Motor Show in March 1963 caused quite a sensation. Mercedes-Benz had presented the motoring world with this single successor to the extremely successful 300 SL (W198) and 190 SL (W121). The Daimler-Benz design team a...[Read more...]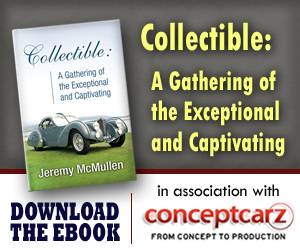 Mercedes-Benz
Monthly Sales Figures
Volume
November 2014
37,110
October 2014
30,733
September 2014
29,523
August 2014
28,958
July 2014
29,406
June 2014
28,707
May 2014
26,617
April 2014
28,281
March 2014
29,316
February 2014
22,609
January 2014
23,892
December 2013
35,835
(More Details)
© 1998-2014. All rights reserved. The material may not be published, broadcast, rewritten, or redistributed.