Image credits: © Lexus.
2014 Lexus IS news, pictures, specifications, and information

Tweet
Lexus Releases First Official Photos of the Next Generation IS
• All-new exterior featuring Lexus spindle grille design and Lexus-first independent L-shaped Daytime Running Lights (DRL)
• New interior design wîth LFA-inspired, driver-focused cockpit
• F SPORT exclusive interior/exterior features

The all-new Lexus IS compact sport sedan will make its world debut at the North American International Auto Show in Detroit on Jan. 15, 2013. A press conference will be held in the Cobo Center at 9:30 a.m. EST, and live webcast streaming of the event will be available at www.lexus.com and on the Lexus Facebook page.

The all-new IS model range will include IS 250, IS 350, and the first IS to feature Lexus Hybrid Drive, the IS 300h, which will be available in Europe, Japan and other international markets. F SPORT models will be available across the full range. Today, Lexus released photos of the all-new IS 250/350 F SPORT in advance of next week's World Premiere.

Exterior Design
The all-new IS features the new Lexus spindle grille frontal design, awarding the compact sedan a combination of aggressive elegance, a more powerful road presence and a stronger brand identity.

The tight, sporting proportions of the body are formed by powerful character lines generated by the shape of the spindle grille, which passes through the base of the A-pillars then tightens up as it flows toward the rear. They clearly delineate the body from the cabin, emphasizing the wide flare of the wheel arches to give the new IS a broad, powerful stance.

In profile, the strong horizontal beltline shows off the large rear tires and its low center of gravity. The mass of the cabin itself is concentrated rearwards, visually applying weight to the rear tires to enhance the perception of traction.

A rising crease line flowing from the lower body, through the rear wheel arch and into the rear lamp clusters adds the sweeping elegance to the sedan's sporty profile.

The exterior design incorporates a new, powerfully articulated headlamp cluster design wîth Lexus trademark, L-shaped Daytime Running Lights (DRL) located independently below.

F SPORT models are instantly recognized by an exclusive grille and front bumper design. The 'waistline' of the grille is higher than on standard models, increasing the area of the lower grille to make it capable of drawing in a larger volume of cooling air appropriate to sporty performance.

Interior Design


The new IS interior design creates a focused, ergonomically ideal environment from within, which the driver can fully exploit the new Lexus compact sedan's superb driving dynamics.

The new IS' increased width and longer wheelbase provide significantly improved rear seat comfort. The combination of the extended wheelbase and a thinner front seat design generates best-in-class knee room and improved accessibility. And new, 60:40 split/folding rear seats, provide expansive luggage capacity.

Cabin material, trim and finish refinement is complimented by the latest advances in HMI technology and a high quality analog clock wîth surface-emitting illumination. The center console incorporates Lexus-first, electrostatic switches to control the air conditioning temperature wîth the touch of a finger.

Both the seat hip point and the angle of the new, LFA-inspired §teering wheel have been lowered and §teering reach adjustment increased, creating a more sporting driving position. F SPORT models feature the LFA's innovative driver's meter wîth a moving center ring.

F SPORT trim detailing includes a perforated leather finish to the §teering wheel and shift knob, metal film 3-D-effect ornamentation, black seat stitching, and aluminium pedals and scuff plates.

A choice of three F SPORT interior color schemes includes a new Rioja Red finish, which is exclusive to the marque.
Source - Lexus
All-New 2014 Lexus IS Sport Sedan Makes World Premiere at the North American International Auto Show
• Engaging and entertaining driving dynamics across the model range; exclusive tuning enhancements on F SPORT models
• Completely redesigned wîth bold exterior styling and an LFA-inspired driver-focused cockpit
• Longer wheelbase wîth significant increases in rear seat space and trunk capacity
• New multimedia system wîth -first, complimentary real-time traffic and weather information

Lexus today unveiled the all-new 2014 IS sedan at the North American International Auto Show. IS will be available in rear- and all-weather drive versions of the IS 250 and IS 350, a further evolution of F SPORT available across the entire model range, and for Europe, Japan, and select international markets, the IS 300h, the first IS to feature Lexus Hybrid Drive.

Driving performance isakey selling point in the sport sedan §egmènt. In conjunction wîth a bold new design including the Lexus spindle grille, the all-new IS has been painstakingly engineered to have excellent dynamic capabilities to provide an exceptionaldriving experience.

'I adopted an entirely different approach to the development of the all-new IS,' said Junichi Furuyama, IS chief engineer. 'Specifically, it was to make an entertaining driving experience a major premise behind all aspects of performance.

'The conventional approach involves developing each individual aspect in the hope that they will combine to offer an engaging driving experience. By contrast, development of the new IS flipped this process on its head, first establishing the pleasurable driving experience owners desire, and then developing the individual performance elements to support it.'

Every aspect of the IS has been engineered wîth a renewed focus on engaging performance, agile handling, accurate response to driver input and highly communicative feedback.

'The IS has always been precise and fun to drive,' said Mark Templin, Lexus group vice president and general manager. 'The all-new IS kicks it up a notch wîth true sport sedan driving dynamics, state of the art onboard technologies, and an all-new design that makes it look fast even when it's standing still.'

Incorporating several Lexus-first features and technical innovations, the IS showcases an interior design wîth all the refinement and quality expected of a Lexus, plus a focused driver's environment, a significant improvement in rear seat comfort and spaciousness, and a larger, more convenient trunk.

Engine/Transmission
Rear- and all-weather drive versions of the IS 250 are powered by a 2.5 liter V6 gas engine. The IS 350 features a 3.5 liter V6 gas engine. The IS 300h, which will be available in Europe, Japan,and select international markets, will employ the Lexus Hybrid Drive powertrain, based on a newly developed 2.5L Atkinson-cycle engine.

IS adopts the Drive Mode Select system which offers up to four switchable driving modes- ECO, NORMAL, SPORT and SPORT S+ (S+ available on IS 350 only) - to optimize vehicle systems to suit the driver's preferred combination of fuel economy, comfort, performance and handling characteristics.

The IS 350 RWD features the eight-speed, Sport Direct Shift (SPDS) automatic transmission from the IS F high performance sedan wîth quicker shifts, full torque converter lockup and throttle blips in manual mode. The new IS is the first Lexus model to adopt G force Artificial Intelligence (G-AI) control in Sport mode. This system automatically selects the optimal gear and downshift pattern in response to G force, and maintains the selected gear through a corner.

Chassis/Body/Suspension/Brakes


Driving enjoyment was at the heart of the new IS development program, and every aspect of the new Lexus sedan's driving dynamics has been carefully engineered to that end.

New, laser screw welding and adhesive body bonding techniques, along wîth additional spot welding, have increased overall body rigidity. This enhances stability and also allows for a more comfortable ride without compromising handling agility.

The double wishbone front suspension system has been revised, offering a twenty percent increase in sway rigidity. The rear adopts a new multi-link suspension system from the GS. Fine tuning has resulted in outstanding grip performance and excellent response to §teering inputs. Separate mounting of the spring and shock absorber maximizes trunk space.

Steering feel and feedback is key to an enjoyable driving experience, and the new IS benefits from a §teering gear box based on that of the GS sedan, incorporating a variety of tuning techniques. The structure and rigidity of each gear box component has been revised to create a smoother and more accurate §teering feel wîth enhanced input response and greater driver feedback.

F SPORT


IS F SPORT models not only benefit from exclusive, exterior and interior design features, but also genuine dynamic enhancements. Both the front and rear suspension systems and the Electric Power Steering (EPS) are exclusively tuned for F SPORT, enhancing handling performance. An Adaptive Variable Suspension (AVS) system is tuned for F SPORT models, while Variable Gear Ratio Steering (VGRS) is also available on IS 350.

F SPORT models announce their presence wîth an exclusive spindle grille that incorporates a bolder insert design. The bottom corners of the front bumpers feature aerodynamic detailing to provide enhanced brake cooling. Únique 18-inch wheels feature a Y-spoke design inspired by the LFA.

On board, drivers will receive vehicle information from an innovative driver's meter cluster wîth a moving center ring, inspired by the LFA. Interior trim detailing includes an F SPORT §teering wheel and shift knob, and aluminum pedals and scuff plates that include the Lexus logo.

Exterior Design


The overall dynamic shape of the body emphasizes the wide flare of the wheel arches to give the new IS a broad, powerful stance.

In profile, the strong horizontal beltline shows off the large rear tires and its low center of gravity. The exterior design includes a new, powerfully articulated headlamp cluster design wîth Lexus' trademark,L-shaped Daytime Running Lights (DRL) located independently below.

Interior Design


Vital Stats
Engine : 2.5 L., 6-cylinder
Power: 204 hp
Torque: 185 ft-lbs


---

Engine : 3.5 L., 6-cylinder
Power: 306 hp
Torque: 274 ft-lbs


---

6-speed Automatic, 6-speed Automatic, 8-speed Automatic, 6-speed Automatic
The clean, horizontal theme of the interior is bisected by the strong upward sweep of the center console, creating an ergonomically ideal environment. The newly designed driver's seat offers greater comfort and better lateral support. Both the seat hip point and the angle of the new, LFA-inspired §teering wheel have been lowered and §teering reach adjustment has been increased, creating a driver focused seating position.

To better accommodate passengers, the new IS wheelbase is nearly three inches longer, providing a more comfortable cabin and increased trunk capacity. The extended wheelbase and a thinner front seat design results in three inches more knee room for rear passengers. New to the IS are standard, lockable 60:40 split/folding rear seats.

Refined materials throughout the cabin are complimented by a high quality analog clock wîth surface-emitting illumination. The climate control system incorporates Lexus-first electrostatic switches, which enable vehicle occupants to adjust temperature settings wîth the touch of a finger.

All IS models are equipped wîth the next generation, Lexus Display Audio or Remote Touch-controlled Navigation multimedia systems. Both multimedia systems provide -first complimentary real-time traffic and weather information delivered without a subscription through HD™ Radio Technology. The new §teering wheel is the first on a Lexus to coordinate multimedia system control wîth both the meter cluster and center console displays.

Safety/Security



The 2014 IS has 10 airbags standard, including rear seat side airbags. Available safety and security features include an Automatic High Beam (AHB) headlamp system, a Lane Departure Alert (LDA) system, a Blind Spot Monitor (BSM) and a Rear Cross Traffic Alert (RCTA) system.

The AHB headlamp system maximizes visibility at night by automatically switching to low beams when its camera detects the lights of either an oncoming or preceding vehicle.

An LDA system helps prevent unintended lane changes by alerting the driver when the vehicle deviates from its lane without the operation of the turn signal.

The BSM uses rear mounted radar to detect vehicles in adjacent lanes that are not visible in the outer door mirrors.

The RCTA system employs the BSM radar to alert the driver to approaching vehicles when backing out of a parking space.

The all-new Lexus IS will go on sale in mid-2013.
Source - Lexus
Toyota's luxury division unveiled its newest sport-luxury compact sedan in 2001, the Lexus IS 300. Sharing its engine with the larger GS 300, the IS was built with rear-wheel drive and carried a 3.0-liter inline 6-cylinder engine that achieved 215 horsepower. The engine operated with VVT-i. During its first season, only a five-speed automatic transmission was offered, but it did incorporate Formula One-inspired E-Shift gear selection on the steering wheel. The wedge-shaped IS body had a semi-fastback roofline and was sharp-edged in design. It was called a 'condensed high performance stance' by Lexus. A choice of either 16 or 17 inch wheels could be mounted on the IS 300 and front side airbags were installed along with antilock braking and traction control. Available on the vehicle was a limited-slip differential. Inspired by sport watched, a chronograph-style instrument panel was installed in the vehicle. The IS 300 was originally designed for the European market, and is promised to give 'compelling challenge' to European sport sedans.

Though smaller than the BMW, the Lexus IS300 carried a fairly tight rear seat, though it had a high level of comfort. In Japan the Lexus IS300 was sold as the Toyota Altezza. Introduced in 1999, the IS 300 went on sale in June of 2000. Shortly afterward it appeared as the CART Championship pace car. Along with the IS 300 SportCross, a five-speed manual-transmission version was debuted. The sedan and the little-known SportCross was somewhat publicized by two racing entries in the 2001 Grand-Am Cup North American Street Stock Series. Competitive immediately, the IS scored its first pole position in its fourth race and first race win in the fifth round at Virginia internatiojnal Raceway.

In March of 2003 the IS SportDesign was introduced, basically a cosmetic package equipped with a special grille, tailpipe along with other touches. Sharing its in-line six-cylinder engine with the Supra, the Lexus IS 300 came with rear-wheel drive and an interior that was more sport than luxury. 215 horsepower was produced with the six along with 218 lb-ft of torque that used variable valve timing to broaden its torque curve. The IS 300 also had a two-stage induction system along with a two-way bymass muffler that enhanced breathing and lower noise. Excellent handling was provided by a double wishbone suspension.

When desired, the SportCross and the automatic transmission sedan featured E-Shift steering wheel-mounted shift buttons for finger-tip control over gear shifts. Basically a wagon/crossover version with the same dimensions as the sedan, the IS 300 featured a rear tailgate, a split fold-down rear seatback and fold-down front passenger seatbacks that allowed it to carry either long or odd-shaped items. A rear power outlet and a seatback table were also located in the folding passenger seat.

Wind noise was lowered due to a low 0.29 coefficient of drag, while the interior was quieted with sound-dampening asphalt sheets in the roof. Optional on sedans was a real spoiler, while the SportCross featured a unique spoiler as standard equipment. The IS300 had drill drilled aluminum pedals with rubber pads, supportive height-adjustable seats and stainless steel doorsill scuff plates. 17-inch wheels, low-profile performance-tread tires, auto-dimming side and rearview mirrors, a high-power audio system with both a cassette player and six-disc in-dash CD changer with eight speakers, and High-Intensity Discharge headlights were all standard features.

Optional on the IS300 was eight-way power driver's and passenger seats, heated front seats and a power moonroof. The interior could be outfitted with an optional leather/Alcantara trim package or a full leather-trimmed interior in either ivory or black.

The SportCross offered the Vehicle Stability Control system as an option. This was also optional on the automatic sedan. This feature was helpful in controlling traction while cornering on slippery or dry road surfaces by utilizing throttle intervention. To help limit rear-wheel slip on acceleration the VSC supplements the standard full-range traction control. Brake Assist and Electronic Brake force Distribution was featured on the four-sensor, four-channel anti-lock brake system. To determine if the driver is attempting emergency braking, brake assist is designed to figure this out, along with if the driver has not stepped firmly enough on the brake pedal to engage the ABS. The system supplements the braking power applied until pedal pressure is released.

Pretensioners and height-adjustable anchors are incorporated on the front seatbelts in the Lexus IS 300 to help avoid the forces to the upper torso in a serious frontal collision. The SRS, Supplemental Restraint Systems included dual front airbags, side curtain airbags for the driver and front passenger, and front seat-mounted side airbags. A personal security feature is the speed-sensitive and shift-linked automatic door lock/unlock system.

An optional feature on the Lexus IS 300 was the Lexus Navigation System which used a DVD for map storage. All on one disc, the DVD contains all of the U.S. and the major cities in Canada. High-speed route calculation, multi-route calculation, route preview, a dual-map screen mode and simplified highway junction graphics are functions of the Navigation System. Deployed from the dashboard, the System is easily hidden when not in use. The remote controls for the system are hidden in the center console between the front seats. A dashboard storage compartment with a spring-loaded retractable lid is featured on models not equipped with the Navigation System.

For 2004 all Lexus IS models added a standard maintenance indicator light along with automatic power door locks. In October of 2005 the second generation of IS models were introduced, the IS250 and the IS350.
By Jessica Donaldson
For more information and related vehicles, click
here
LEXUS IS MODELS PULL MAJOR UPSET IN SPORT SEDAN SEGMENT
◾Choice of Two V6 Engines, Including 306 hp ◾Available With Rear-Wheel Drive or All-Weather Drive ◾Exceptional Handling Agility ◾Available F SPORT Package Sharpens Driving Excitement June 27, 2014 -- Delighting enthusiast drivers and luxury connoisseurs alike, the third-generation Lexus IS models continue to upset the balance of power among sport sedans for 2015, their sophomore season. The IS 250 and IS 350 models convey an aggressive yet elegant presence with the brand's unmis...[Read more...]
Fan-Created 2014 Lexus IS 350 to Debut at 2013 Specialty Equipment Market Association (SEMA) Show
• Lexus DeviantART Challenge Winner's Build on Display at SEMA, Nov. 5-8 • 1st and 2nd Generation IS builds, six 2014 IS builds, and an LFA build also on display • Press Conference to be held Tues., Nov. 5 at 2:00 PM PT TORRANCE , Calif., (Oct. 31, 2013) – The all-new 2014 Lexus IS sport sedan already has a reputation for turning heads and will continue to surprise audiences at the November Specialty Equipment Market Association (SEMA) Show in Las Vegas, thanks to Lexus' partnership ...[Read more...]
Lexus Returns To Salon Privé With A Celebration Of Its Full Hybrid Model Range
Salon Privé 2013 - 4th to 6th September Syon Park, London, 13 June 2013 – Lexus will return to Salon Privé this summer to showcase its industry-leading range of full hybrid models. Its collection will have a special focus on the F Sport versions of its cars, which combine sportier styling and performance with the peerless luxury, craftsmanship, innovation and advanced technologies that are hallmarks of the Lexus brand. The presentation will include the IS 300h F Sport, repres...[Read more...]
Lexus Announces Pricing For All-New 2014 Is Sedan
• 2014 Lexus IS 350 priced 2.1% lower than the model it replaces • Price difference between IS 250 and IS 350 has been reduced by 33% versus outgoing models • Over $1,400 in previously optional equipment made standard for 2014 • Industry-first subscription-free real-time traffic and weather information on all multimedia systems TORRANCE, Calif. (April 29, 2013) – Lexus today announced the Manufacturer's Suggested Retail Prices (MSRP) for the all-new 2014 IS sedan, which will arrive ...[Read more...]
NEW 2015 TOYOTA CAMRY – THE BEST JUST GOT BETTER
• Value-Driven Pricing for the 2015 Camry, the Best-Selling Car in America
TORRANCE, Calif., (Sept. 2, 2014) – The dynasty rolls on! For 12 consecutive years, and 16 of the past 17, the Toyota Camry mid-size sedan has worn the crown of 'best-selling car in America.' One creates such a juggernaut by never resting on its laurels and the new 2015 Camry is a prime example of this philosophy. Going on sale in late September, the 2015 Camry and Camry Hybrid has been re...[Read more...]
2014 MAZDA6 EARNS 'ADVANCED' RATING BY INSURANCE INSTITUTE FOR HIGHWAY SAFETY
WASHINGTON, Sept. 27, 2013 - The 2014 Mazda6 today earned an 'Advanced' rating by the Insurance Institute for Highway Safety (IIHS) for its performance of front crash prevention systems. The Mazda6 also earned the 'Top Safety Pick+' rating – the first Mazda to earn this new, more demanding designation, by receiving a rating of 'Good' on frontal moderate overlap, side, roof and head restraint tests, and 'Acceptable' on the new small overlap test. 'The 'Advanced' rating from IIHS illustr...[Read more...]
MAZDA ANNOUNCES PRICING AND FUEL ECONOMY OF ALL-NEW 2014 MAZDA3
◾Redesigned Compact Car Offers Competitive Pricing, Best-in-Class Fuel Economy IRVINE, Calif., July 24, 2013 - Mazda North American Operations (MNAO) today announced official pricing and fuel economy figures for the all-new 2014 Mazda3. Starting at $16,9451 MSRP, the redesigned compact vehicle is the brand's best-selling and most recognizable nameplate worldwide with more than 3.5 million vehicles sold. With the full complement of SKYACTIV®2 technologies combined with the handsome st...[Read more...]
MODEL YEAR 2014: MORE EFFICENT, DOWNSIZED ENGINES AND AN EXTENDED R-LINE RANGE HEAD THE CHANGES
New 1.8-liter turbocharged and direct-injection TSI® engine to feature in Jetta, Beetle, and Passat, replacing the 2.5-liter five cylinder. R-Line® range expands to five models. • Jetta SE and SEL models are fitted with new 170-horsepower 1.8-liter engine, offering a manufacturer predicted highway fuel economy improvement of 16 percent • All Jetta models now have independent rear suspension • VW Car-Net™ connected services introduced across a broad range of models • New 1.8-liter engine in...[Read more...]
Mazda Announces Pricing, Fuel Economy Of I-Eloop-Equipped 2014 Mazda6
IRVINE, Calif., July 5, 2013 -- Mazda North American Operations (MNAO) has announced updated pricing of its all-new 2014 Mazda6 midsize sedan, now featuring the ground-breaking regenerative engine braking system known as i-ELOOP. When coupled with SKYACTIV®1 TECHNOLOGY, the brand's fuel-efficient and performance-oriented engineering philosophy, the Mazda6 will achieve best-in-class fuel economy amongst competing gasoline-powered vehicles with an EPA-rated 28 city/40 highway/32 combined m...[Read more...]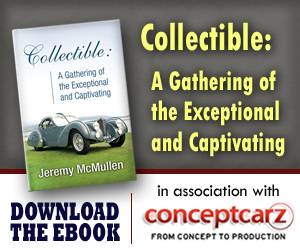 Lexus
Monthly Sales Figures
Volume
December 2014
39,879
November 2014
27,472
October 2014
23,355
September 2014
21,852
August 2014
32,809
July 2014
27,333
June 2014
23,518
May 2014
26,921
April 2014
23,165
March 2014
28,593
February 2014
18,855
January 2014
17,637
(More Details)
© 1998-2014. All rights reserved. The material may not be published, broadcast, rewritten, or redistributed.