Image credits: © Dodge.
2013 Dodge Journey Blacktop news, pictures, specifications, and information

Tweet
Available wîth four-cylinder or V-6 engines, five- or seven-passenger seating, and front-wheel or all-wheel drive, and a color palette consisting of Bright Silver, Bright Red, Brilliant Black, Brilliant Red Tri-Coat, White, Pearl White Tri-Coat and Storm Grey, customers are offered a lot of choices on Journey SXT Blacktop editions.

Exterior enhancements include 19-inch Gloss Black aluminum wheels and center caps, a Gloss Black grille, Gloss Black bezel headlamps, Gloss Black lower front fascia accent and Gloss Black exterior mirrors. The award-winning 8.4-inch Úconnect touch screen is also included. All of these distinctive features are included in the Blacktop package for only $995 Ú.S. MSRP, representing a package discount of $400. Journey SXT Blacktop models are available wîth premium black cloth seats or available black leather heated seats wîth heated §teering wheel.

The Dodge Journey, starting at a Ú.S. MSRP of $18,995, is the most affordable mid-size crossover in America, not to mention the most versatile and fastest-growing crossover in America. With more than 40 safety and security features, the Journey has been an Insurance Institute for Highway Safety (IIHS) Top Safety Pick for four consecutive years. Journey also features the latest and greatest in vehicle connectivity and customization wîth the Úconnect® Touch 8.4 radio, which features an 8.4-inch touchscreen.

The Dodge Journey is the only crossover in America to offer the choice of a four-cylinder or V-6 engine, five- or seven-passenger seating and front- or all-wheel drive. Journey also treats all of its passengers to premium soft-touch materials on the inside and an available 283 horsepower Pentastar V-6 wîth best-in-class driving range and up to 25 mpg highway. Add in §egmènt-exclusive second-row in-floor storage bins and hidden storage within the front passenger seat and you have a vehicle that can take you anywhere as you explore all that America has to offer.

Dodge Expands Sinister Blacktop Package Offering From Cars to Seven Passenger Vehicles – Durango, Grand Caravan and Journey
• The sinister style of the Dodge Blacktop special-edition packages delivers exclusive customized design and exceptional value

• One-of-a-kind exterior appointments, including unique dark wheels, grille, headlights and more, give Dodge Blacktop packages eye-catching appeal offered at a tremendous value

• Dodge Grand Caravan, America's best-selling and most awarded minivan ever, as well as the most affordable minivan wîth a Ú.S. Manufacturer's Suggested Retail Price (MSRP) of $19,995, gets a sinister look and added content wîth the Blacktop package on SXT models for only $595 Ú.S. MSRP

• Dodge Durango – wîth Best-in-class power, towing and driving range – now offers the Blacktop package for a Ú.S. MSRP of only $295 on Rallye and R/T models

• Dodge Journey, the most affordable, most versatile and fastest growing crossover, wîth a starting Ú.S. MSRP of $18,995, receives the 8.4-inch Úconnect touchscreen, along wîth the Blacktop package's sinister exterior design cues for a Ú.S. MSRP of just $995

• New Blacktop family of vehicles will be on display at the North American International Auto Show in Detroit in January

January 10, 2013 , Auburn Hills, Mich. - Dodge will be ringing in the New Year wîth a host of new Blacktop packages to complete its lineup of factory-customized family vehicles at a great value. For the 2013 calendar year, the Dodge Grand Caravan minivan, Durango seven-seat SÚV and Journey mid-size crossover join the Challenger, Charger and Avenger to complete the Dodge brand's offering of sinister-lòòking Blacktop packages.

For nearly 100 years, Dodge has been synonymous wîth innovation, style and value, and now they are all perfectly merged together on the brand's highly versatile, stylish and affordable vehicles. Built to give customers a sporty, distinct look customized by the factory at a tremendous value, the Dodge Blacktop vehicles add unique Gloss Black wheels, select exterior paint colors, Gloss Black-painted 'split-crosshair' grilles wîth Gloss Black matching grille surround, darkened headlamp bezels, as well as some unique Blacktop interior touches.

'Our Blacktop packages have been so well received on Charger, Challenger and Avenger that we're expanding it to our innovative Grand Caravan, Journey and Durango,' said Reid Bigland, President and CEO – Dodge Brand. 'All three of these Blacktop vehicles offer class-leading attributes wîth seating for up to seven and a customized one-of-a-kind appearance package starting at just $295 MSRP.'

Dodge Durango Blacktop will start arriving at dealers in the first quarter of 2013. The Journey and Grand Caravan Blacktop editions arrive in the second quarter of 2013.
Source - Dodge
A mid-size crossover SUV, the Dodge Journey began its life as a 2009 model late in the 2008 year. Constructed by the Dodge division of Chrysler, the Journey was first debuted at the 2007 Frankfurt Motor Show and later at the 2009 Frankfurt Motor Show. In March 2008 production versions of the 2009 model years cars went on sale in the US. Within automotive circles the Journey was dubbed the JC49. Derived from the Avenger sedan, the Journey offers minivan-like interior conveniences while comfortably seating up to seven passengers.

It featured a shorter wheelbase 113.8 inches than the Chrysler Pacifica, and shares an updated platform with the Dodge Avenger. The Journey had room for either five, or five + 2 passengers with four forward-hinged doors, and like early models of the Chrysler minivan, it was offered with a four-cylinder engine. Ryan Nagode was responsible for the exterior styling. The Journey is manufactured at the 220-acre Toluca Car Assembly in Toluca, Mexico on the same assembly line as the Fiat 500.

The base-model Journey SE was available only as front-wheel drive and came equipped with a 2.4L four-cylinder engine. From 2008 until 2010 the available trims in North America were the SE 2.4L 173 hp I4, the SXT 3.5L 235 hp V6, the SXT AWD 3.5L 235 hp V6, the R/T – 3.5L 235 hp V6 and the R/T AWD 3.5L 235 hp V6. Some of the features included an aluminum hood, composite plastic tailgate, rear doors that opened at a 90-degree angle, which made for easier entry and car seat installation. A third of the vehicle's body structure by weight was constructed of high-strength steel. Outside of the US, the Journey was marketed in both left hand and right-hand drive.

Other features included rear climate control vents and optional rear climate control panel, under the floor storage lockers behind the front seats, extra power outlets, interior child-view mirror, optional hard-drive based stereo/navigation/phone system, and optional booster seats for older children. Another unique feature of the Journey was theatre seating that featured the second row being quite a bit higher than the first row and a third row of foldaway 'occasional use' seats. The Journey got between 16-19 mpg in the city, and 23-25 mpg in the highway. In the US and Canada multi-stage front driver and passenger air bags were standard, along with front-seat mounted side air bags, three-row side-curtain air bags, electronic stability program, standard four-wheel disc anti-lock brakes, brake assist and electronic roll mitigation. Other available features were rollover sensing, traction control, a rear backup camera and tire pressure monitors.

For 2010 the Journey received active front head restraints added to its list of standard safety features. The following year the outside and the inside was updated. Five trim levels were now available beginning with the Express and ranging through the Mainstreet, Crew, R/T and the top trim being the LUX. New standard features this year were cargo tie-down loops, an in-floor storage bin and 12-volt auxiliary power outlets.

For 2011 numerous updates were made to the model that included revamping the grille, the inside of the car, the lower front fascia, suspension, steering, powertrain. It also showcased Dodge's brand new logo, which was introduced in 2010. Chrysler announced that it would no longer market the Journey in Europe as a Dodge model after the2011 model year. Instead they would market the model as Fiat Freemont, which was an Ulysse replacement. Today the Freemont continues to be manufactured in Mexico. At the Geneva Motor Show in 2011 the new Fiat Freemont was debuted. Fiat has chosen to no longer market Dodge and Chrysler in Europe, as all Dodges became Fiat vehicles and all Chryslers became Lancia vehicles.

The Journey fell into the category of being Dodge's smallest SUV for the 2012 model year once Nitro, the smaller but pricier counterpart, finished production. For this year Chrysler added the Dodge logo with two slanted rectangles instead of just showing the Dodge text.

In 2008 a Journey variation for the Chinese market was debuted at Auto China. Dubbed the JCUV, initial model production started in 2009. For the 2010 model year the model name was relocated to the right-end of the trunk lid and replaced by the brand emblem.

Chrysler rebadged the Journey as the Fiat Freemont in Europe after the 2011 model year. The Freemont continues to be manufactured in Mexico. The much larger Durango took the place of the Journey after 2011. At the 2011 Geneva Motor Show the new Fiat Freemont was debuted. At the close of May of 2011 the Freemont was launched in Italy. Featuring different suspension tuning and cosmetic changes in both the front and rear bumpers, the inside of the Freemont is completely different in comparison to the Journey.

Two front-wheel-drive turbo-diesel versions of the Freemont were the 140 PS and the 170 PS version of Fiat's 2.0 L Multi-jet turbo-diesel. An a new all-wheel-drive version of 170 PS diesel and the Pentastar V6 will be introduced eventually. In the beginning the Freemont was only available in LHD markets only. In April 2013 a RHD model was introduced to Australia. Both the Freemont and the Journey are available in Brazil and Australia. Though to make the market a bit more distinct for the two vehicles, only the 2.0 and 2.4L 4-cylinder engines are available in the Freemont, while the Journey is only sold with the Pentastar V6 engine.

In Japan the Dodge Journey is known Dodge JC because the name 'Journey' has already been used by Isuzu Motors. These models were qualified by the Japanese government to be included in Subsidy Scheme for Environmentally Friendly Vehicles.

Chrysler has announced that the Journey will get a second-generation modification for 2015. It will debut with the new mid-size sedan Avenger replacement dubbed 'Aspen'. Both of these models will be based on Fiat-derived prototypes.

Sources:

http://en.wikipedia.org/wiki/Dodge_Journey
http://www.nadaguides.com/cars/2013/Dodge/Journey/Model-history
By Jessica Donaldson
For more information and related vehicles, click
here
FOUR ENGINES, FOUR DOORS, EIGHT-SPEEDS AND UP TO A WORLD-LEADING 204 MPH: DODGE ANNOUNCES PRICING FOR CHARGER LINEUP
Dodge unleashes the Quickest, Fastest and Most Powerful Sedan in the world, along with the most capable and technologically advanced Charger lineup ever with a starting U.S. Manufacturer's Suggested Retail Price (MSRP) of $27,995 ◾The Dodge and SRT brands take America's only four-door muscle car and offer the most comprehensive sedan lineup ever, loaded with even more performance, technology and world-class hardware: ◾As the most-equipped entry Charger model ever, the new Charger SE model i...[Read more...]
DODGE NAMED ONE OF FAST COMPANY'S 2014 'WORLD'S 50 MOST INNOVATIVE COMPANIES'
◾Magazine recognizes brand for 'being part of the conversation, no matter what' citing many successful initiatives, including most recent Ron Burgundy Durango campaign ◾Dodge joins other 2014 leading businesses on list, including Google, Amazon, Apple, Netflix, Nike and more February 17, 2014 , Auburn Hills, Mich. - The Dodge brand has been recognized by Fast Company as one of the 'World's 50 Most Innovative Companies' in the magazine's Most Innovative Companies issue (March 2014), av...[Read more...]
DODGE ANNOUNCES PRICING FOR NEW 2014 DODGE DURANGO
Best-equipped Seven Passenger SUV Loaded With Advanced Technology, Efficiency, Performance and Style for a Starting U.S. MSRP Less Than $30,000. ◾The new Dodge Durango features a slew of new standard features for 2014, including a new standard eight-speed automatic transmission with steering-wheel mounted paddle shifters, Uconnect Bluetooth, 5-inch Uconnect Touch Screen and 7-inch customizable gauge cluster, signature Dodge brand LED racetrack taillamps and standard three-row, seven pass...[Read more...]
ALL-NEW 2014 FIAT 500L EXPANDS FIAT BRAND'S PRODUCT LINEUP AND COMMITMENT TO INNOVATIVE AND VALUE-LOADED ITALIAN CARS
◾Loaded with value: all-new 2014 Fiat 500L arrives to FIAT studios this June with a starting price of $19,100 and four well-equipped models ◾Leveraging: taking the FIAT brand's DNA, the all-new Fiat 500L expands the appeal of the iconic 500 while adding two more doors plus best-in-class interior volume (120.1 cu. ft.) providing comfortable accommodations for five passengers ◾Large: a Fiat 500 designed on the new 'small-wide' vehicle architecture for 27 inches more length, plus six inches more ...[Read more...]
Jeep® Grand Cherokee, Chrysler Town & Country And Dodge Challenger Win Autopacific 2013 Best-In-Class
June 11, 2013 , Auburn Hills, Mich. - The automotive research group AutoPacific has for the third year in a row named the Jeep® Grand Cherokee Best-In-Class Mid-Size SUV in its 17th-annual Vehicle Satisfaction Awards (VSA). In addition, for the second time in the last three years, AutoPacific named the Chrysler Town & Country Best-In-Class Minivan, while the Dodge Challenger tied for Best-In-Class Sporty Car. It was the Challenger's first VSA. 'Having three Chrysler Group vehicles ...[Read more...]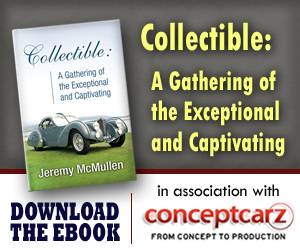 Dodge
Monthly Sales Figures
Volume
December 2014
46,578
November 2014
42,108
October 2014
41,512
September 2014
44,020
August 2014
49,895
July 2014
43,118
June 2014
50,314
May 2014
57,923
April 2014
53,463
March 2014
60,575
February 2014
49,744
January 2014
34,905
(More Details)
© 1998-2014. All rights reserved. The material may not be published, broadcast, rewritten, or redistributed.