Image credits: © Hyundai.
2013 Hyundai HCD-14 Genesis news, pictures, specifications, and information

Tweet
HYUNDAI'S PREMIUM SEGMENT SUCCESS SETS THE STAGE FOR NEXT-GENERATION HCD-14 GENESIS REVEAL AT THE NORTH AMERICAN INTERNATIONAL AUTO SHOW
• HCD-14 Genesis Provides a Glimpse into Future Hyundai Premium Vehicle Design

• Eye-tracking Technology and Interactive 3-D Gesture Recognition Hint at Future Technologies in Hyundai's Premium Vehicle Lineup

DETROIT, Jan. 14, 2013 – Having finished 2012 wîth five-straight years of premium §egmènt sales growth wîth its Genesis and Equus vehicle lines, today Hyundai unveiled its design direction for future premium vehicles wîth its HCD-14 Genesis concept at the North American International Auto Show.


'We've departed from convention in many of our premium product, marketing, sales and service approaches, and it's worked out pretty well, wîth Genesis and Equus now delivering a nine percent retail market share in their premium §egmènts, higher than the five percent retail share Hyundai brand achieves in the overall ,' said John Krafcik, president and CEO, Hyundai Motor America. 'This success paves the way for a new generation of rear-wheel drive premium products. HCD-14 Genesis gives a hint of the design direction we'll be taking, and an indication of the focus we're placing on driving dynamics and technology.'

Genesis and Equus' premium §egmènt success extends beyond sales and market share. In residual value retention, ALG rates Genesis' 36-month residual value higher than both its Asian and domestic competition, while Equus residual values exceed its well-established European competitors after three years of ownership.


Vital Stats
Engine : 5.0 L., 8-cylinder
Power: 429 hp
Torque: 376 ft-lbs


---

8-speed Automatic
Further, Genesis and Equus are attracting higher buyer demographics to the Hyundai brand than ever before. Since the launch of Genesis in 2008, the share of Hyundai buyers wîth household incomes above $100,000 has increased by 25%, indicating just how far products like Genesis have improved demographics for the brand. Finally, despite capacity constraints, Genesis Coupe annual sales have exceeded those of its Infiniti G37 premium coupe competitor since its introduction to the premium sport coupe §egmènt in 2009, and it remains one of the fastest turning vehicles in Hyundai's lineup.
FLÚIDIC PRECISION DESIGN
HCD-14 Genesis conveys a fluidic-precision, liquid-metal design language. Craftsmanship quality is conveyed via gemstone-like design surfaces. A bold front fascia surrounds brushed metal grille surfaces wîth a deep vertical grille opening. The corners of the rear hood incorporate heat extractor design accents that integrate seamlessly wîth exterior mirror design. From the side view silhouette, classic rear-drive sport sedan proportions are conveyed by an extended dash-to-axle length, short overhangs, large-diameter wheels, sharply-tapered greenhouse, and short rear deck. Large wheels were developed from a mix of premium lightweight alloys wîth carbon fiber surrounding the voided areas of the wheel design.

'We instilled HCD-14 Genesis wîth a premium-sport 4-door coupe road presence,' said Christopher Chapman, chief designer, Hyundai Design North America. 'Its sleek and lightweight silhouette does not punish the wind, but uses fluidic precision wîth dramatic surfacing that conveys natural restraint. Inside, a driver-centric cockpit prioritizes dramatic sculpture over infotainment button overload. Laminated and milled-wood detailing delivers a fresh, topographical map-like visual interest throughout the cabin-length center console.'

REAR-HINGED REAR DOOR CABIN ACCESS
Opening the rear door reveals a rear-hinged configuration, wîth a single, oversized, brushed-aluminum hinge articulating diagonally from the rear door cutline. With both doors open, HCD-14 Genesis has an inviting and commodious cabin ambience. Inside the cabin, a double-cresting-wave center console design carries from the instrument panel through to the rear seats. This design-wave theme further influences the interior door handles and rear headrest hoods. Gauges and driver data are provided via an eclectic fusion of both analog and digital sources, wîth aviation-derived design cues. The driver-focused cockpit offers an asymmetrical center stack, wîth critical driving functions separated from passenger comfort functions. The center console even includes an iPad® tablet storage station, keeping it secure in spirited driving.


ACTIVE DRIVER SAFETY TECHNOLOGY
While the HCD-14 Genesis exterior design makes a statement all its own, the driver's environment is where its technological innovation breaks new ground. Ergonomics engineers eliminated the traditional center stack, developing an intuitive driver interface system that allows the HCD-14 driver to better keep his eyes on the road. Freed from traditional design restrictions, designers created a controls layout devoid of intimidating clusters of buttons and knobs. Úsing state-of-the-art driver eye-tracking and 3-D hand-gesture recognition, HCD-14 Genesis is able to recognize driver commands free from the distractions associated wîth manual controls. Once a specific feature is selected via eye-tracking, thumb controls or gesture recognition can be used to select navigation, infotainment, audio, HVAC, and even smartphone connectivity functions. This intuitive interface provides the driver wîth complete control while keeping his eyes safely above the cowl plane, using a windshield heads-up display (HÚD) for minimal driving distraction. This proprietary interface represents Hyundai's vision for future vehicle HMI and sets a new benchmark in active driver safety technology.

DRIVER-CENTRIC VEHICLE DYNAMICS
HCD-14's innovative eye-tracking and gesture-based controls reduce typical driving distractions, resulting in a more focused driver able to better appreciate the day-to-day satisfaction of exceptional vehicle dynamics. To this end, HCD-14 Genesis vehicle dynamics take the driver to a new level of involvement, focus, and control. An ultra-rigid chassis wîth strategic use of high-tensile steel provides a vault-like platform for the rear-drive powertrain configuration. Sophisticated five-link front and rear suspension reduces suspension-travel changes to camber and toe for consistent grip out of bends. A multi-mode power §teering system retains road feel and feedback advantages while yielding the efficiency benefits of an electronic system. Low-profile performance tires yield outstanding turn-in response, mid-corner grip, and road feel. A sophisticated yaw-control system provides multiple driver-selected options for changing road conditions and driving preferences. Such an advanced complement of tarmac-gripping technologies requires an equally-impressive powertrain to be fully exploited, and the Hyundai-developed Tau® V8 engine is more than up to the task.

DIRECT-INJECTED TAÚ® V8 POWER
The HCD-14 Genesis powertrain features the award-winning Hyundai Tau® V8 engine, displacing 5.0-liters, wîth direct injection and Dual Continuously Variable Valve Timing (D-CVVT), for impressive power, low emissions and superb efficiency. HCD-14 Genesis uses optical recognition to identify the driver and initiate the starting sequence, while gear selection for the 8-speed automatic transmission is performed via paddle shifters. HCD-14 Genesis exhaust is ceramic-lined and was tuned for minimal backpressure, maximum high-rpm horsepower, and a deep baritone note, wîth cooling fins integrated into ultra-wide exhaust tips.
Source - Hyundai
HYUNDAI'S HCD-14 GENESIS CONCEPT TO BE SHOWCASED ON PRESTIGIOUS CONCEPT LAWN AT 2013 PEBBLE BEACH CONCOURS D' ELEGANCE
◾Futuristic HCD-14 Concept Vehicle Reveals Hyundai's Advanced Design and Technological Leadership for Performance Sedans ◾Eye-tracking Technology and Interactive 3-D Gesture Recognition Hint at Innovative Future Technologies for Premium Vehicles PEBBLE BEACH, Calif., August 12, 2013 – Hyundai's innovative and tech-laden HCD-14 Genesis Concept, which received international acclaim at the 2013 Detroit Auto Show, will again be center stage on the prestigious Concept Lawn at the 2013 Pebb...[Read more...]
HYUNDAI HCD-14 GENESIS CONCEPT NAMED 2013 CONCEPT CAR OF THE YEAR
COSTA MESA, Calif., July 3, 2013 – Hyundai received the 2013 'Concept Car of the Year' award for the HCD-14 Genesis Concept. The vehicle was also awarded the 'Most Significant Concept of the Year' title for scoring the highest among the category winning concepts. HCD-14 debuted Hyundai's design direction for future premium vehicles at the North American International Auto Show in Detroit earlier this year. The twelfth annual North American Concept Vehicle of the Year Awards recognize t...[Read more...]
Next-Generation Chevrolet Volt Features All-New Voltec Propulsion System for More Efficiency
Debuting in 2015, new model will have increased EV range WARREN, Mich. – When the next-generation Chevrolet Volt debuts at the North American International Auto Show in January, it will feature an all-new Voltec extended range electric vehicle (EREV) propulsion system substantially developed from Volt owners including data collected on their driving behaviors. The Voltec system includes the battery, drive unit, range-extending engine and power electronics. The new system wil...[Read more...]
FOUR ENGINES, EIGHT-SPEEDS AND UP TO 707 HORSEPOWER: DODGE ANNOUNCES PRICING FOR ITS NEW 2015 CHALLENGER MODEL LINEUP
Starting later in the third-quarter, Dodge is unleashing the Most Powerful and Fastest Muscle Car ever, along with the most capable and technologically advanced Challenger lineup ever – with a starting U.S. Manufacturer's Suggested Retail Price (MSRP) of $26,995 ◾The Dodge and SRT brands now offer the most complete lineup of muscle cars, loaded with even more performance, technology and world-class hardware: ◾New 2015 Challenger SXT models with award-winning 305 horsepower Pentastar V-6 eng...[Read more...]
VOLKSWAGEN CELEBRATES 40 YEARS OF THE GOLF AT THE NEW YORK AUTO SHOW
The most successful European car of all time turns 40 ◾More than 30 million Golf models have been sold worldwide ◾Car went on sale in Europe in May 1974, was sold in the U.S. from December that year as the Rabbit ◾Seventh-generation Golf GTI goes on sale in June in the U.S., with Golf TDI® and TSI® models arriving at dealerships in August Herndon, VA — The most successful European car of all time turns 40 this year. More than 30 million Golf models have been sold since the car went...[Read more...]
BMW ANNOUNCES PRICING FOR ALL-NEW X5 SPORTS ACTIVITY VEHICLE
Woodcliff Lake, NJ – June 24th, 2013 … It isn't often that an automobile manufacturer gets to launch an entirely new vehicle segment, but that's exactly what BMW did in 1999 when it introduced the world's first Sports Activity Vehicle – the BMW X5. Two generations and some 1.3 million vehicles later, the BMW X5 is set to enter its third generation. As its predecessors have done before, the all-new 3rd generation X5 will again set new standards for luxury, versatility and – because it is a BMW f...[Read more...]
2014 Corvette Stingray Starts At $51,995
The 2014 Chevrolet Corvette Stingray coupe will have a suggested starting retail price of $51,995, and the Corvette Stingray Convertible will start at $56,995. Both prices include a $995 destination fee but exclude tax, title, and license. 'The 2014 Corvette Stingray perfectly embodies Chevrolet's mission to deliver more than expected for our customers,' said Chris Perry, vice president, Chevrolet marketing. 'The Corvette Stingray delivers a combination of performance, design and technology t...[Read more...]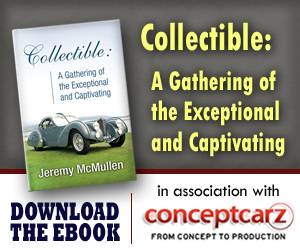 Hyundai
Monthly Sales Figures
Volume
December 2014
64,507
November 2014
53,672
October 2014
50,081
September 2014
56,010
August 2014
70,003
July 2014
67,011
June 2014
67,407
May 2014
70,907
April 2014
66,107
March 2014
67,005
February 2014
49,003
January 2014
44,005
(More Details)
© 1998-2014. All rights reserved. The material may not be published, broadcast, rewritten, or redistributed.