Image credits: © Nissan.
2014 Nissan Resonance Crossover Concept news, pictures, specifications, and information

Tweet
Innovative Nissan Resonance Concept Crossover Features Bold, Differentiating Style
•Signals the future direction of Nissan crossovers wîth smart, edgy design
•Inspired by a new 'innovation era' and optimism for a bright, energetic future
•Elevates the crossover experience wîth engaging aerodynamic exterior, spacious and sophisticated interior and advanced HEV powertrain
•Global concept aims to present an intelligent, fresh alternative for Ú.S. consumers

With its boldly futuristic aerodynamic styling and fuel-efficient hybrid-electric powertrain, the Nissan Resonance concept proposes an all-new dynamic and edgy design that once again leads the trend for the crossover category. The global concept makes its world debut today at the 2013 North American International Auto Show.

Said Francois Bancon, Nissan Motor Co. division general manager, Product Strategy and Planning: 'When the designers were first working on conceptualizing the Nissan Resonance, they were inspired by amazing scientific advancements in technology and material innovations. They also were inspired by the aspirations of those people who unabashedly embrace innovation and are optimistic about the future. It was about serving those people a concept vehicle that is forward-lòòking and fuses style wîth an athletic ride.'

While seen as a concept of global relevance, Resonance was created by Nissan Design America, San Diego, CA, under the direction of Shiro Nakamura, senior vice president and chief creative officer of Nissan Motor Co., Ltd.

An Energetic, Premium Exterior Design that Resonates
Light on its feet, the exterior design signals that Nissan Resonance is pushing the crossover §egmènt forward.

The energetic surfaces show a counterpoint of dynamic fluidity and pure edginess. Nissan's designers worked to express an aerodynamic feel that was lightweight yet also protective, and drew inspiration from the futuristic allure of hypersonic travel.

The front exterior design shows the V-Motion, which starts from the front grille, moves through the hood and resonates wîth the iconic boomerang shaped headlights. The body is strengthened by powerful surfaces and provocative lines and is accented by the flow through the car to the kick-up shape around D-Pillar. These distinct details give the crossover a very advanced yet spacious impression.

The roof's unique 'floating' design is created through the use of the thin, steeply raked A-pillars, large full-length glass panel and flowing D-pillar design. The effect created gives the impression of a flowing structure carried by the large windows and overall spaciousness of the cabin.

The body color, named Flare Orange, adds even more energy and warmth to the overall exterior design. Other exterior features include a tinted acrylic grille wîth Satin Chrome accents and 22-inch, full dynamic flow aluminum-alloy wheels.

Inside, a Futuristic VIP Lounge
With the interior, the designers imagined what the future of first-class space travel might be: Welcoming yet exclusive and high-tech yet premium. The resulting 'VIP lounge,' wîth its light, buttery leather and premium-stitched seats, exudes genuine sophistication.

Thoughtfully considered details, including sequential welcome lighting, add warmth and drama upon entering the vehicle. The dramatic interior illumination highlights the natural wood pattern in the modern cabin.

An advanced instrument panel floats on a generous console, creating a forum where the driver can access all infotainment and communication features. Technology is graphically layered to give a holographic experience and visual depth is used to separate information in order of importance.

The open glass roof gives passengers a unique panoramic view of the world and floating elements like the roof lining add to the sense of space and airy lightness. The spacious interior atmosphere is enhanced by the sculpted door panels and elegant, deep shape of the center console.

Said Bancon: 'The Resonance interior reflects the enlightened modernity of today's crossover buyer, who values an amazing experience over traditional indulgence. The architecture of the cabin is open and structured. Like the exterior, it redefines and pushes the §egmènt beyond convention.'

Sustainably Dynamic Performance
Though Resonance is presented strictly as a design concept, its efficient hybrid electric drivetrain signals the desire by crossover drivers to be respectful of the environment without sacrificing driving pleasure. The all-wheel drive Resonance includes Nissan's proprietary 'one-motor, two-clutch' system that combines a smaller displacement internal combustion gasoline engine wîth an electric motor/lithium-ion battery and advanced management system. Resonance also features Nissan's next-generation Xtronic CVT® (Continuously Variable Transmission).

An Other-Worldly Concept for Real-World Customers
The bold Resonance follows Nissan's longstanding leadership in crossover design, demonstrated by such cutting-edge vehicles as Murano, Qashqai and Juke, while pushing the boundaries of design into another dimension.

Concluded Bancon: 'Resonance is meant to be provocative, energetic and engaging - even polarizing. Its edgy yet sophisticated design, combined wîth an environmentally sensitive powertrain and intelligent utility provides a clear, exciting view into the future of crossover innovation.

'This design is not meant to appeal to traditional two-box SÚV shoppers, but rather to those whose fashion and design choices make a statement. For Nissan, this concept makes our statement about the future of this §egmènt.'
Source - Nissan
CHEVROLET SPARK EV PLUGS INTO MARYLAND
• Customer demand drives addition of East Coast; features locally sourced drive unit
WASHINGTON, D.C. – Chevrolet will start selling the Spark EV in Maryland this spring, expanding the pure electric mini-car's 'range' to the East Coast. The Spark EV is the most efficient U.S. retail electric vehicle on the market, delivering an EPA-estimated combined city/highway 119 MPGe fuel economy equivalent and 82 miles of EPA-estimated combined city/highway range. It is priced as low...[Read more...]
VOLKSWAGEN ANNOUNCES PRICING OF 2015 E-GOLF
The most versatile Electric Vehicle in its class goes on sale in November, priced at $35,445 for the fully equipped SEL Premium model • Drivetrain consists of 24.2 kWh lithium-ion battery and an electric motor with 199 pound-feet of torque; 7.2 kW onboard charger is standard • Standard fast charging capability allows 80 percent battery charge within 30 minutes • First U.S.-market Volkswagen to be fitted with all-LED headlights Herndon, VA — Volkswagen of America, Inc., today, announced pr...[Read more...]
MODEL YEAR 2015: NEW GOLF FAMILY, REDESIGNED JETTA, AND NEW TDI® CLEAN DIESEL ENGINE HEAD THE CHANGES
In a busy year, Volkswagen will also add a new Golf SportWagen, an all-new Golf R, a redesigned Touareg SUV, and the company's first U.S.-market EV, the e-Golf • All-new Golf is bigger, lighter, and more fuel-efficient than the previous model, seats five, and has a larger trunk than any midsize sedan • New Golf GTI has 210-horsepower engine, with improved fuel efficiency and performance • e-Golf is Volkswagen's first full Battery Electric Vehicle for sale in the U.S. • Redesigned Jett...[Read more...]
THE 2014 NISSAN LINEUP: CHARTING THE CHANGES
Following a banner 2013 model year that saw the introduction of all-new generations of the Nissan Altima, Nissan Sentra and Nissan Pathfinder, the parade of innovative all-new designs continues for 2014. Leading the way is the right-sized Nissan NV200 Compact Cargo commercial van (on sale now), the stylish entry-level Nissan Versa Note hatchback (on sale now) and the next-generation Nissan Rogue compact SUV (coming late 2013). Also, the previously announced Pathfinder Hybrid model joins the P...[Read more...]
PORSCHE 918 SPYDER WOWS GOODWOOD
◾Innovative 887 hp plug-in hybrid super sports car makes public dynamic debut at Festival of Speed ◾Pedigree motorsport technology delivers maximum performance with minimum fuel consumption ◾Mid-mounted 4.6-litre V8 engine and two electric motors with lithium-ion batteries combine to deliver 0-62 mph in 2.8 secs, 211 mph top speed, plus approx. 85 mpg and 79 g/km CO2 (NEDC) ◾Independent all-wheel drive offers traction and driving dynamics benefits ◾Priced from 781,155 Euro – 'Weissach' packa...[Read more...]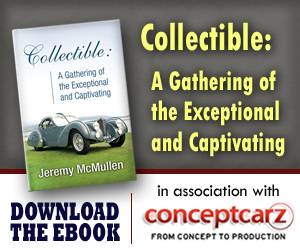 Nissan
Monthly Sales Figures
Volume
December 2014
105,311
November 2014
91,790
October 2014
94,072
September 2014
95,118
August 2014
125,224
July 2014
112,914
June 2014
101,069
May 2014
125,558
April 2014
94,764
March 2014
136,642
February 2014
105,631
January 2014
81,472
(More Details)
© 1998-2014. All rights reserved. The material may not be published, broadcast, rewritten, or redistributed.