1957 Ford Station Wagon news, pictures, specifications, and information

Tweet
The 1957 Ford Station Wagon was available with either six- or eight-cylinder engines and came in several body configurations including 2- and 4-door versions with seating ranging from six to eight passengers. Models were named the Ranch wagon, Del Rio, Country Sedan, and Country Squire. The base trim level was the 2-door Ranch Wagon which sold for $2,300. The top trim levels were the Country Squires, also with four-door styling.
By Daniel Vaughan | Jan 2013
This Ford Country Squire Station Wagon is trimmed with oak and mahogany wood and is powered by the optional V8 Thunderbird engine. There is power steering, power brakes and air conditioning. It is finished in factory Willow Green color with correct vinyl interior.
By Daniel Vaughan | Jan 2013
For 1957, Ford introduced its all-new models, which wore all-new 'Equaflair' styling by George W. Walker. They were longer and lower than ever before, with styling that incorporated a full-width rectangular grille, bright accents and a pair of tailfins or 'high-canted' rear fenders, as Ford described them.

The 1957 Ford Station Wagon was offered in five body styles in two- and four-door form and three levels of trim, mirroring the Custom, Custom 300 and Fairlane 500 models. Several powertrain options were available from the base-level inline six through the 312 cubic-inch V8 engines. For those individuals seeking even more style and performance, the sporty two-door Ranch Wagon could be purchased in 1957 with the E-Code 312 cubic-inch V8 which offered 270 horsepower, thanks - in part - to a 9.7:1 compression ratio and a pair of Holley four-barrel carburetors mounted on a special intake manifold.

This 1957 Station Wagon was originally built with the E-Code 312 V8 engine. It was given a complete nut-and-bolt restoration and earned an AACA Junior, Senior and Special National awards. In 2007, the car was acquired by the O'Quinn collection.

The car is finished in red and white two-tone interior with maroon carpets. There is a three-speed manual transmission with overdrive, air conditioning, power steering, a reclining front seat and a Town & Country radio. Exterior features include combination rear-view mirrors with spotlights, full bumper guards, rocker moldings and the 300-level trim package.

Since the restoration, the car has traveled just 102 miles.

In 2010, the car was offered for sale at the Automobiles of Amelia Island sale presented by RM Auctions. As bidding came to a close, the vehicle had been sold for the sum of $77,000 including buyer's premium.
By Daniel Vaughan | Jun 2014
All-New Ford Mustang Offers High Performance with Sleek New Design and Innovative Tech
•All-new sophisticated design clearly inspired by 50 years of Mustang heritage evolved to attract wider array of customers and expand global market availability •The new Mustang is the first car to offer four-, six- and eight-cylinder engines that each produce at least 300 horsepower – a 300-horsepower 3.7-liter V6, a more powerful 435-horsepower 5.0-liter V8, and an all-new 310-horsepower* 2.3-liter EcoBoost® engine •Mustang sets new performance and dynamics benchmarks for the brand with worl...[Read more...]
THE NEW AMG 4.0-LITER V8 BITURBO ENGINE
Powerful, innovative and efficient July 25, 2014 - Affalterbach -- Mercedes-AMG presents a new technological masterpiece: the AMG 4.0-liter V8 biturbo engine is a new development at the sporting heart of the new Mercedes-AMG GT car. This innovative eight-cylinder unit stands out for its sublime power delivery, the purposeful lightweight construction, as well as its high efficiency and environmental compatibility. With peak power of up to 375 kW (503hp) and maximum torque of up t...[Read more...]
GM'S TONAWANDA PLANT RETOOLED FOR HIGH-TECH ENGINES
BUFFALO, N.Y. – Some of General Motors' advanced manufacturing techniques to produce the all-new, Gen 5 Small Block engine family are microscopic, but they have a huge impact on the 75-year-old Tonawanda Engine Plant, where about 1,500 jobs have been created and retained since 2009. As a result of GM's $400 million investment, Tonawanda will eventually produce four versions of the Gen 5 Small Block – a 4.3L V-6, 5.3L V-8 and two variants of a 6.2L V-8. When the plant is at full product...[Read more...]
HIGHLIGHTS AND LOWLIGHTS FOR VOLKSWAGEN AT HOME RALLY
It was the home rally of all races where Volkswagen would fall short of their own high expectations for the first time since joining the FIA World Rally Championship (WRC) in January 2013. This was the first time Volkswagen have missed out on a podium place in a season which has seen the team pick up six rally wins in eight rallies. And all this despite World Championship leaders in the Drivers' and Co-drivers' categories Sébastien Ogier/Julien Ingrassia (F/F) and Jari-Matti Latvala/Miikka Antti...[Read more...]
Audi Confirmed For Salon Privé 2013
• Salon Privé 2013 - 4th to 6th September
Syon Park, London, 21 August 2013 – Audi is set to display the R8 V8 Spyder, RS 6 Avant and RS 4 Avant at Salon Privé 2013. A hand-built, high-revving V8 engine mounted just behind the passenger compartment of the Audi R8 V8 Spyder launches the stunning soft-top supercar to 62 mph in 4.8 seconds and on to a top speed of 187 mph. The mid-engine configuration helps to lower the centre of gravity for optimum road holding, while the slick...[Read more...]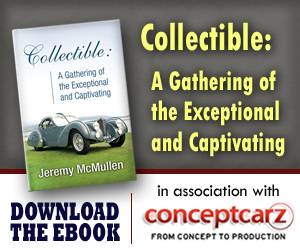 Ford
Monthly Sales Figures
Volume
August 2014
214,028
July 2014
204,373
June 2014
214,793
May 2014
244,501
April 2014
203,552
March 2014
235,198
February 2014
177,286
January 2014
148,671
December 2013
210,074
November 2013
183,722
October 2013
184,854
September 2013
178,693
(More Details)
© 1998-2014. All rights reserved. The material may not be published, broadcast, rewritten, or redistributed.