Image credits: © Dodge.
2013 Dodge Dart Mopar news, pictures, specifications, and information

Tweet
Chrysler Group LLC Introduces New MOPAR '13 Dodge Dart
•Select Mopar parts and accessories outfit new Mopar '13 Dart
•Performance upgrades include lowered sport suspension, revised §teering calibration, sport-tuned exhaust, ground-effects kit, and premium brake kit wîth slotted rotors
•Custom leather Mopar driver's seat
•Industry-first wireless charging for smartphones
•500 numbered units to be built at company's assembly plant in Belvidere, Ill.
•Limited-edition vehicle to be displayed at Chicago Auto Show
•Mopar '13 information to go live at http://www.dodge.com/en/2013//dart-mopar13/ tomorrow, Friday, Feb. 1

January 31, 2013 , Auburn Hills, Mich. - Chrysler Group LLC today introduced the limited-edition Mopar '13 Dart, marking the fourth special-edition Mopar-badged vehicle created since the company partnered wîth Fiat S.p.A in 2009. The car will be shown at next week's Chicago Auto Show.

Building on the success of the Mopar '10 Challenger, Mopar '11 Charger and the Mopar '12 300, the limited-edition Mopar '13 Dart will be built and customized wîth Mopar performance parts and accessories. Production for a limited run of 500 units will begin this spring at the company's assembly plant in Belvidere, Ill.

'Our new Mopar '13 Dart will turn heads and stand out from the crowd,' said Pietro Gorlier, President and CEO of Mopar, Chrysler Group's service, parts and customer-care brand. 'For this special, limited-edition vehicle, we specifically kept the driver in mind as we added select Mopar parts and accessories.'

Inspired by the tuner scene, the Mopar '13 Dart is designed for driving enthusiasts. Powered by a 1.4-liter MultiAir® intercooled turbo engine wîth a manual transmission, the Mopar '13 sports a gloss-black finish wîth a pair of car-length Mopar Blue stripes, which mirror each of the three previous Mopar-themed models.

For enhanced handling, upgrades include a performance §teering-gear calibration, a 7 millimeter-lowered suspension and low-profile 40 aspect performance tires (225/40R18). From the racing scene, Mopar added a premium brake kit wîth slotted rotors. Engine breathing is enhanced wîth a performance-tuned exhaust and to further optimize aerodynamics and increase downforce, the custom Dart features Mopar's ground-effects kit, which includes a front-chin spoiler, one-piece deck-lid spoiler, as well as a unique and aggressively styled rear diffuser.

Únique exterior elements include a Mopar badge in the crosshair grille and gloss-black 18-inch wheels wîth a Mopar logo on the wheel center caps. The vehicle's unique interior, featuring a serialized plate, gives the driver a custom Mopar Blue leather seat wîth black accents. To keep the emphasis on the driver, the driver seat is Mopar Blue while all other seats are black wîth blue accent stitching. The centerpiece of the interior is a floating island bezel that is accented wîth Mopar Blue paint and lighting. The interior is further enhanced wîth rich details, including Mopar Blue accent thread, as well as light-black chrome and gloss-black elements.

Along wîth a Mopar serialized badge on the dash, the special-edition Mopar '13 includes -first wireless charging for smartphones, a blue-stitched leather-wrapped §teering wheel wîth an identically garnished shifter knob, a bright sport-pedal kit, premium Mopar carpet floor mats, door-sill guards and an 8.4-inch navigation screen.

The limited-edition Mopar '13 Dart will be delivered to each customer wîth a personalized owner kit. Assembled in a custom-made black case, contents include a personalized plate wîth vehicle specifications, the date of manufacture and the unique identification number (of 500) of the vehicle. Along wîth a Mopar '13 brochure and other memorabilia, the kit will include a limited-edition sketch of the vehicle signed by Mark Trostle, Chrysler Group Chief Designer for the Mopar Brand.

Information on the Mopar '13 will be go live at http://www.dodge.com/en/2013//dart-mopar13/tomorrow, Friday, Feb. 1

Mopar-first Features
Mopar has introduced numerous -first features including:
•Vehicle-information apps: first to introduce smartphone vehicle-information applications, a new channel of communication wîth consumers
•Electronic owner manuals: first to introduce traditional owner manuals in a DVD and brief user-guide format and first to offer complete vehicle-information kits in Spanish
•Wi-Fi: first to offer customers the ability to make their vehicle a wireless hot spot
•Wireless charging: first to introduce in-vehicle wireless charging for portable devices
•Electronic Vehicle Tracking System (EVTS): first to market wîth a new interactive vehicle tracking device that sends owner a text when vehicle is driven too fast or too far based on pre-set parameters
•2011 Mopar Challenger Drag Pak: first to introduce a 500-plus cubic-inch V-10 drag-race package car
•Brand-specific customer care telephone lines: first to offer Sunday service hours for customers
•WiTECH: first to support vehicle diagnosis and software updates leveraging off-the-shelf personal computers and a dedicated wireless tool network
Source - Dodge
For more information and related vehicles, click
here
Jeep® And MOPAR Brands Reveal Six New Concept Vehicles For 48Th Annual Moab Easter Jeep Safari
◾Jeep Wrangler Level Red is a nod to the most challenging off-road trails ◾Jeep Wrangler MOJO gets Wrangler Level Red off-road gear, with 37-inch tires, shortened bumpers, winch and higher-clearance fenders ◾Jeep Wrangler Maximum Performance created for hard-core enthusiasts who seek the ultimate in power and capability ◾Jeep Cherokee Adventurer delivers Trailhawk capability with added utility and cargo convenience for the trail ◾Jeep Cherokee Dakar is the most extreme Cherokee ever ◾Jeep G...[Read more...]
CHRYSLER GROUP LLC PUTS THE 2014 CLEVELAND AUTO SHOW IN MOTION
• Debuting an Indoor Ram Truck Test Track, Camp Jeep Cleveland, New Vehicles Introductions and More
◾Ram Truck brand indoor Test Track makes its debut in Cleveland ◾Perennial favorite Camp Jeep returns with the new articulation obstacle 'Trail Rated Pass' ◾All-new 2015 Chrysler 200 mid-size sedan makes Cleveland debut ◾2014 Dodge Journey Crossroad makes Cleveland debut ◾Ram Truck brand display features award-winning 2014 Ram 1500 EcoDiesel with best-in-class 28 mpg fuel economy, ...[Read more...]
DON'T JUST LOOK! RIDE AND DRIVE CHRYSLER GROUP VEHICLES AT THE 2014 DALLAS/FORT WORTH AUTO SHOW
◾Ram Test Track is the first indoor test track at the DFW Auto Show ◾All-new 2015 Chrysler 200 makes Dallas debut ◾2014 Dodge Journey Crossroad makes Texas debut ◾Ram Truck display features award-winning 2014 Ram 1500 EcoDiesel with best-in-class 28 mpg fuel economy, 2014 Ram ProMaster and 2014 Ram 2500 6.4-liter HEMI® V-8 ◾2014 SRT Viper GTS on display ◾The Chrysler Drive outdoor test track features all-new 2014 Jeep® Cherokee, plus other popular vehicles ◾Enter the 2014 Chrysler Group N...[Read more...]
MOPAR ADDS PERSONAL TOUCHES TO CHRYSLER GROUP DISPLAY AREAS AT CHICAGO AUTO SHOW
◾More customizations added to the Moparized version of the all-new 2015 Chrysler 200 for the Chicago Auto Show (CAS) ◾Mopar products, including wheels, graphics packages, Wi-Fi, in-vehicle wireless charging and more, available for the 2015 Chrysler 200 ◾Owners can customize the beautifully crafted sedan right at the factory, thanks to the Mopar Custom Shop ◾Moparized vehicles also featured at CAS include Mopar '14, Jeep® Cherokee Trail Carver, Fiat 500L Adventurer and Ram 3500 Dually CASE Wor...[Read more...]
KIA MOTORS AMERICA DOUBLES DOWN ON FORTE IN VEGAS
Five-Door Becomes Hot Hatch with 201-HP Turbo Four in All-New 2014 Forte5 SX ◾Longer and wider, the all-new Forte5 combines European-influenced style with the practicality of a hatchback ◾2014 Forte5 is expected to go on sale in the fourth quarter of 2013 LAS VEGAS, Nov. 5, 2013 – Las Vegas veterans know when it's time to up the stakes and parlay a strong hand into a big win, which is exactly what Kia Motors America (KMA) is doing with its second-generation Forte5 hatchback. Original...[Read more...]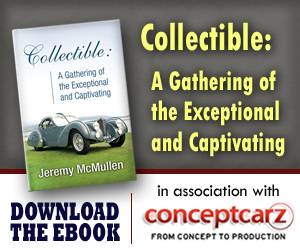 Dodge
Monthly Sales Figures
Volume
December 2014
46,578
November 2014
42,108
October 2014
41,512
September 2014
44,020
August 2014
49,895
July 2014
43,118
June 2014
50,314
May 2014
57,923
April 2014
53,463
March 2014
60,575
February 2014
49,744
January 2014
34,905
(More Details)
© 1998-2014. All rights reserved. The material may not be published, broadcast, rewritten, or redistributed.