Image credits: © Mercedes-Benz.
2013 Mercedes-Benz W04 news, pictures, specifications, and information

Tweet
MERCEDES AMG PETRONAS launches 2013 Silver Arrow in Jerez
The MERCEDES AMG PETRONAS Formula One Team today unveiled its 2013 Formula One car, the F1 W04, at the Jerez circuit in southern Spain. Nico Rosberg and Lewis Hamilton arrived at the official photo call at the wheel of two Mercedes-Benz SLS AMG Coupé Black Series, the fifth Black Series model from Mercedes-AMG. Inspired by the SLS AMG GT3 race car, the new car offers a blend of breathtaking design, outstanding driving dynamics and lightweight construction in line wîth the 'AMG Lightweight Performance' strategy. Developing 464 kW (631 hp) for a kerb weight of 1550 kg, the SLS AMG Coupé Black Series accelerates to 100 km/h in 3.6 seconds and is the most powerful internal combustion vehicle currently produced by Mercedes-Benz.

The new F1 W04 completed its first laps of today's 100 km shakedown at 10:21 in the hands of Nico Rosberg, who drove the car throughout the morning. Lewis Hamilton will take the wheel of a Formula One Silver Arrow for the first time this afternoon, the first British works driver since Sir Stirling Moss in 1955. The car will then complete four days of testing this week in Jerez, in the hands of Nico and Lewis.

With the technical regulations remaining stable in 2013, ahead of major changes for 2014, the basic vehicle concept of the F1 W04 is a sophisticated evolution of last year's car. Led by Engineering Director Aldo Costa, under the coordination of Technical Director Bob Bell, the project commenced wîth initial aerodynamic testing in early summer 2012.

The aerodynamic design philosophy has been optimised around a new five-element front wing design and a second-generation Coanda exhaust at the rear. The car retains pushrod front suspension and a pullrod rear suspension, aimed at optimising tyre life and performance, while the rear end has been aggressively packaged to optimise aerodynamic development potential. The F1 W04 also does away wîth the stepped nose design of its predecessor thanks to a small 'vanity panel', which was found to offer a small gain during aerodynamic testing. The car completed its final mandatory FIA crash test on 15 January.

Ross Brawn: 'The F1 W04 is a clear step forward in sophistication'

'2013 marks the start of a second era for our Silver Arrows works team,' said Team Principal Ross Brawn. 'The restructuring we undertook at the team over the past 18 months are now growing in maturity and this is reflected in the F1 W04, which is a clear step forward in design and detail sophistication over its predecessor. Many thousands of hours of work have been invested by our technical teams in Brackley and Brixworth to ensure that the new car delivers a step change in performance compared to last season. We are also hugely proud to welcome Lewis to the team as a works Mercedes-Benz driver. With Lewis and Nico, we have what I believe to be the strongest driver line-up in Formula One and I know that a healthy level of competition between them both will help drive the team forward.'

Nico Rosberg: 'We want to make this the best team in Formula One'



Nico, who last year took the first victory for a works Silver Arrow in the modern era, completed the car's first laps this morning in Jerez and will also take the wheel for the first official day of testing tomorrow. 'I've been working really hard over the winter on my physical preparation, both in the mountains - climbing to over 2,000 metres wîth ski boots - and also in the Mediterranean, training on my bike, swimming and running. I fitted that around regular visits to see the guys at the factory in December and January and we have done some really good work, especially in the simulator. The car seems to be performing well in the virtual world but we have a very busy and intense programme ahead of us during testing to make sure we can deliver that performance on track. The atmosphere in the team is very positive and the people are highly motivated to succeed. And, of course, I have a new team-mate wîth Lewis. It's his first time in the Silver Arrow and I look forward to working together and pushing each other hard, to make this the best team in Formula One.'

Lewis Hamilton: 'I have never seen a team hungrier for success than this one'



Lewis has enjoyed the support of Mercedes-Benz for over 15 years, including racing wîth Mercedes-Benz power throughout his Formula One career, and this year will make his debut as a works Silver Arrow driver. 'It's a very special day for me to officially present our Mercedes-Benz Silver Arrow to the world. There is no company wîth a longer history in Grand Prix racing than Mercedes-Benz and it is an honour for me to tread in the footsteps of legends like Juan Manuel Fangio, Sir Stirling Moss and Michael Schumacher. It's the start of a new chapter for me, a new adventure, and when I walked through the doors in Brackley, I was so excited to get down to work. I've been at the factory for a few days now, getting to know the guys, meeting my mechanics and engineers, learning myself into the team and I have never seen a group of people that is hungrier for success than this one. They have been flat out this winter trying to pack more performance into the new car and I can't wait to drive it and see where I can make a difference to help push the team forward wîth Nico. This is a new start for me wîth the team in Brackley but I have worked wîth Mercedes-Benz for a very long time now, and I learned one thing most of all: Mercedes-Benz doesn't know how to lose. We are playing a long game here but I know we will have success together and I'm excited to be a big part of making it happen.'

Toto Wolff: 'The only thing that counts in Formula One is lap time'



Toto Wolff, the new Executive Director of MERCEDES AMG PETRONAS, concluded: 'The first laps for a new car are always filled wîth emotion and today was no exception. It is even more meaningful when the car is a Silver Arrow: Mercedes-Benz has a long tradition of racing success and this is something we are proud to represent and determined to live up to. In the fortnight since I joined the team, I have been impressed by what I have found. The people are highly motivated, open-minded and determined to succeed. Our drivers are hungry for success, too, and it will certainly be fascinating this season to see how Nico and Lewis perform together. Últimately, though, Formula One is very straightforward and the only thing that counts is lap time.'

The F1 W04 will now complete 12 days of pre-season testing prior to the first race in Melbourne. This week's testing plan is as follows: Tuesday & Thursday, Nico; Wednesday & Friday, Lewis.
Source - Mercedes-Benz
MERCEDES AMG PETRONAS 'KEEP MOVING' WITH BLACKBERRY PARTNERSHIP
As the new Silver Arrow, the MERCEDES AMG PETRONAS F1 W04, completes its first laps this morning at the Jerez circuit in Spain, the team is delighted to announce a significant new partnership agreement wîth BlackBerry (NASDAQ: RIMM, TSX: RIM).

As the Official Mobile Computing Partner for the MERCEDES AMG PETRONAS Formula One Team, BlackBerry will collaborate wîth the team on technical and marketing opportunities. The new BlackBerry 10 platform will deliver tools and services for MERCEDES AMG PETRONAS and fan engagement will be improved through the joint development of apps. BlackBerry 10 smartphones will also be used by the team so they can 'keep moving' throughout the Formula One season.

The new partnership sees the iconic BlackBerry branding featured prominently on the chassis and headrest of the F1 W04 Silver Arrow, the racesuits of Lewis Hamilton and Nico Rosberg, and on the team's racewear kit. As the Official Mobile Computing Partner, BlackBerry and MERCEDES AMG PETRONAS will be working closely together to develop the team's use of the BlackBerry 10 platform at the team's headquarters and at each Grand Prix.

Ross Brawn, Team Principal at the MERCEDES AMG PETRONAS Formula One Team commented: 'On the day that our new Silver Arrow, the F1 W04, is launched, we are very pleased to announce our partnership wîth BlackBerry. We are lòòking forward to embracing the new BlackBerry 10 platform at both a technical and operational level, as well as collaborating wîth the team at BlackBerry to bring new mobile innovation to MERCEDES AMG PETRONAS. It is especially pleasing to be able to launch this exciting partnership today as our latest Silver Arrow takes to the track wîth BlackBerry branding.'

Frank Boulben, Chief Marketing Officer at BlackBerry, said: 'Formula One is all about precision engineering, design and innovation – three values that mirror the approach that's gone into creating BlackBerry 10. It is a natural fit for BlackBerry to partner wîth the MERCEDES AMG PETRONAS Formula One Team to deliver value through technical and marketing collaboration. We have built BlackBerry 10 to keep people moving, and we believe the essence of this will be delivered at many levels through our partnership'.

About BlackBerry

A global leader in wireless innovation, BlackBerry® revolutionized the mobile when it was introduced in 1999. Today, BlackBerry aims to inspire the success of our millions of customers around the world by continuously pushing the boundaries of mobile experiences. Founded in 1984 and based in Waterloo, Ontario, BlackBerry operates offices in North America, Europe, Asia Pacific and Latin America. Research In Motion announced that effective January 30, 2013, the Company would operate around the world under the iconic name BlackBerry. The legal name of the company has not changed, but the Company will do business as BlackBerry until shareholders vote for the official change at the Company's Annual General Meeting later in 2013. Effective Monday, February 4, 2013, the Company commenced trading under its new ticker symbols 'BB' on the Toronto Stock Exchange and 'BBRY' on the NASDAQ.
Source - Mercedes-Benz
Mercedes-Benz strengthens Formula 1 racing team
• Toto Wolff new shareholder and executive director of Mercedes-Benz Grand Prix Ltd.

• Niki Lauda, chairman of Mercedes-Benz Grand-Prix Ltd., also a new shareholder

Daimler AG plans to reorganize its Formula 1 activities. In this context, Daimler has signed a letter of intent wîth Austrian investor and motorsport manager Toto Wolff, according to which Wolff will acquire a significant minority interest in the Daimler subsidiary Mercedes-Benz Grand Prix Ltd. (MGP) and will also head that company as its executive director. Furthermore, Niki Lauda, currently non-executive chairman of MGP, will also acquire a stake in the company. Together wîth Ross Brawn, Lauda and Wolff will complete the management of the Mercedes-Benz Formula 1 racing team.


'As an entrepreneur, investor and motorsport manager, Toto Wolff has proven that this sport runs in his blood; at the same time, he is also well aware of the economic necessities of the business. With Toto Wolff, we have gained for our Formula 1 team not only an experienced motorsport specialist, but also a longstanding enthusiast of the Mercedes-Benz brand. Together wîth him and Niki Lauda, we will further develop our motorsport activities and guide our Silver Arrows into the next era,' stated Dr. Dieter Zetsche, Head of Mercedes-Benz Cars and Chairman of the Board of Management of Daimler AG.

Toto Wolff is to become both a shareholder and executive director of Mercedes-Benz Grand Prix Ltd., and will take over the complete coordination of all Mercedes-Benz motorsport activities.


Vital Stats
Engine : 2.4 L., 8-cylinder


---

7-speed Semi-Automatic
Wolff sees his new task as one of the most exciting challenges in motorsport: 'Mercedes is one of the most important participants in motorsport worldwide. I am not only a big fan, but also a longstanding friend and enthusiast of the brand. I am lòòking forward to the challenge and, along wîth preparing for a successful racing season, also want to focus on the targeted promotion of new talent.'
'I am leaving Williams on good terms and I will miss the team and friends I have made there. I'd also like to wish Frank and the whole of Williams the best of luck for the future', Wolff added.

Toto Wolff started his motorsport career in Formula Sport in 1992. Since 1998, Wolff has founded several venture capital companies. His current investments include an interest in HWA AG, the partner of Mercedes-Benz Motorsport in DTM racing. In November 2009, he acquired a stake in British racing team Williams Grand Prix Holdings PLC and joined its board of directors. Since July 2012, Toto Wolff has been a member of that team's management. Toto Wolff will resign from that position when he joins Mercedes-Benz, but will remain a Williams shareholder.
Source - Mercedes-Benz
2013 Brazilian Grand Prix - Race
MERCEDES AMG PETRONAS secured second place in the Constructors' Championship today after a thrilling final race of the season. • The team finished the 2013 season with a total of 360 points - 218 more than in 2012 • The season saw a total of three wins, six further podiums and eight pole positions • Nico finished P5 this afternoon on a two-stop strategy, running option/prime/prime with stops on laps 22 and 44 • Lewis finished P9 after making two pit stops (laps 21, 47) and serving a d...[Read more...]
2013 Brazilian Grand Prix - Preview
The final race of the 2013 Formula One World Championship takes place at Interlagos in Sao Paulo on Sunday 24 November. • At 4.309 km, the Interlagos circuit is the second shortest track of the season after Monaco • The historical probability of Safety Car deployment is 70%, with four of the last five Grands Prix featuring the Safety Car • Only twice in the past ten years has the Brazilian Grand Prix been won by the driver starting from pole position Nico Rosberg The weathe...[Read more...]
2013 United States Grand Prix - Race
Lewis Hamilton and Nico Rosberg finished the United States Grand Prix in fourth and ninth places respectively today. • Lewis executed a controlled and well-managed one-stop strategy, running option/prime and stopping on lap 25 • Nico also made just a single stop, pitting on lap 22 and also running option/prime with a 34- lap stint to the finish • The pit crew delivered flawless stops with pit lane times of under 24 seconds for both drivers • The team scored 14 points and is now 15 points ahe...[Read more...]
2013 United States Grand Prix - Preview
The penultimate race of the 2013 Formula One season, the United States Grand Prix, takes place for the second time at the Circuit of the Americas in Austin, Texas on Sunday 17 November. • Eight of the circuit's 20 corners are taken at lateral loads over 3G and nine in fifth gear or higher • Lewis Hamilton has raced twice at the United States Grand Prix (2007, 2012) and won both times • Last year's United States Grand Prix was notable for featuring the fewest pit stops (24) of any race of ...[Read more...]
2013 Abu Dhabi Grand Prix - Race
Nico Rosberg finished the Abu Dhabi Grand Prix in third place today with Lewis Hamilton in seventh position. • The team scored 21 points this evening to consolidate second place in the Constructors' Championship on a total of 334 points • Nico started and finished P3, scoring his fourth podium finish of the year and the team's ninth in total • He followed a two-stop strategy, running option/prime/prime, pitting on laps 10 and 33 • Lewis finished in P7 after losing time behind the Sauber of ...[Read more...]
120 years of motor sport at Mercedes-Benz take centre stage at the Goodwood Festival of Speed 2014
'Addicted to Winning': at this year's Goodwood Festival of Speed, Mercedes-Benz looks back on some fascinating racing victories of the last 120 years •The unique motor sport heritage of the Mercedes-Benz brand is being celebrated with an exclusive installation by sculptor Gerry Judah •Mercedes-Benz and Gran Turismo®6 jointly celebrate '120 years of motor sport' Stuttgart. – The thrilling victories of the Mercedes-Benz Silver Arrows mark the peaks of the history of motor sport for...[Read more...]
Techno Classica 2014: more than 30 racing cars to celebrate 120 years of Mercedes-Benz motor racing history
•Cars that were the heroes of magical moments put their stamp on this high-powered, most comprehensive show presentation •With more than 30 vehicles, Mercedes-Benz Classic presents motor racing history in all its unique breadth and depth •120 years of Mercedes-Benz motor sport in the focus of the leading international classic motor show 120 years of Mercedes-Benz motor racing history have produced a timeline of extraordinary victories which since 1894 also stand for outstanding innovations ...[Read more...]
Goodwood Festival of Speed 2013: auction of Mercedes-Benz W 196 R one of highlights at world's 'largest motorised garden party'
• Mercedes-Benz Classic presents great moments in motor-racing history at Goodwood • Motorsport festival celebrating its 20th anniversary • Auction of only privately owned post-war Silver Arrow by Bonhams sure to cause a stir Stuttgart – This year's Goodwood Festival of Speed in West Sussex, England, includes the auction of a Mercedes-Benz Type W 196 R Grand Prix racing car on 12 July 2013. The auction will be one of the highlights of a weekend dedicated to motor sport. Mercedes-Benz...[Read more...]
Test comparison between Formula 1 and Mercedes-AMG cars driven by Nico Rosberg, Bernd Schneider, Karl Wendlinger and Bernd Mayländer
• Mercedes-AMG Performance Drive: Formula 1 versus Mercedes-Benz A 45 AMG, E 63 AMG, SLS AMG Black Series and SLS AMG GT3
• Nico Rosberg in Mercedes-Benz SLS AMG Black Series: 'It will be interesting to see how long Michael can delay starting before catching up with us at the finish.'
As part of the programme for the 24-hour race on 19th May 2013, Mercedes-Benz will put on a special event highlight for fans at the Nürburgring: As part of a high-performance demonstration, fo...[Read more...]
LEWIS HAMILTON TO RACE FOR MERCEDES AMG PETRONAS FROM 2013
Following the signature of the commercial agreement with FOM this week by Mercedes-Benz, the MERCEDES AMG PETRONAS Formula One Team is pleased to announce that Lewis Hamilton has signed a three-year agreement to race for the team from the 2013 Formula One season. Lewis' career has been supported by Mercedes-Benz and McLaren since its earliest days. In 2000, he and Nico Rosberg were team-mates at TeamMBM.com in Formula A karting. Lewis drove with Mercedes-Benz engines during his two seasons i...[Read more...]
Drivers:

Lewis Carl Davidson Hamilton

Nico Erik Rosberg
Team

Mercedes GP Petronas F1 Team
2013 Season
Points:
360
Position:
2
Engine:
FO 108F
2014 Entry:
W05
2012 Entry:
W03
2011 Entry:
W02 Silver Arrow
2010 Entry:
W01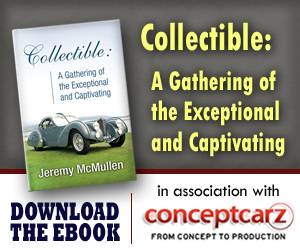 Mercedes-Benz
Monthly Sales Figures
Volume
December 2014
37,297
November 2014
37,110
October 2014
30,733
September 2014
29,523
August 2014
28,958
July 2014
29,406
June 2014
28,707
May 2014
26,617
April 2014
28,281
March 2014
29,316
February 2014
22,609
January 2014
23,892
(More Details)
2013 Formula One Season2013 Season Review
© 1998-2014. All rights reserved. The material may not be published, broadcast, rewritten, or redistributed.