Image credits: © Williams.
2013 Williams FW35 news, pictures, specifications, and information

Tweet
The Williams F1 Team launched its 2013 race car the FW35, at the Circuit de Catalunya in Spain on 19th February 2013. The latest Williams is a culmination of more than 12 months' research and development by the team's technical departments in Grove and features improvements in several key areas over last year's race-winning FW34.

'Given the rule stability over the winter,' says Williams Technical Director Mike Coughlan, 'I'm pleased wîth the gains that we've been able to make wîth this car. It's a better, more refined Formula One car than the FW34 and I think everyone involved in the project can feel proud of the work they've done.'

Despite being an evolution of 2012's car, more than 80 per cent of the FW35 is new. It has a new gearbox, new rear suspension, new radiators, a new floor, new exhausts, new bodywork, a new nose and a significant amount of weight has been saved as well.


With many new parts on the car, the team has carried out a lot of reliability work over the winter. The gearbox alone has already completed 3200kms on the dyno, a lot of which was conducted in the form of five straight Grand Prix weekends.

The unveiling of the FW35, however, wîth its drivers Pastor Maldonado and Valtteri Bottas is only the beginning. From here the car will continue to be developed throughout the year, beginning wîth an aerodynamic upgrade in time for the first race. By season's end it is expected that the FW35 will have made strong performance improvements and Coughlan is in no doubt over the main area of gain.


Vital Stats
Engine : 8-cylinder


---

7-speed Semi-Automatic
'The Coanda effect is going to be a big thing for us,' Coughlan says. 'There's been no rule clarification concerning this area of the car, so we'll work closely wîth Renault to maximise the available gains. Úse of the DRS is more restricted this year, so we'll take some resource away from that and focus on other areas.'
Frank Williams, Team Principal added: 'A group of talented people wîth good imagination and plenty of courage have been working together to build the Williams Renault FW35. We will have to wait until Australia to truly see what we have, but we believe it is step forward from last year's car which was also a very competitive vehicle. Pastor is a delightful character who is a massively determined racer, whilst Valtteri is quieter but still waters run deep and he is a highly gifted driver.

'Williams has been at the top many times over the last 30 years. It's the nature of the sport to have ups and downs, but when we are down we always fight our way back. I'm hoping that wîth the current team we have in place, our new FW35, the combined talent of Pastor, Valtteri and Susie, and the continued support from our partners; we will be in a position to challenge the very best.'

Pastor Maldonado: 'Starting my third season wîth Williams is important for both myself and the team. We've been working hard to develop the car and improve our performance. Last year we won a race and were competitive, but this season we must be even more competitive which I believe is possible. Consistency will be our aim to close the gap to the teams in front. There are a number of changes this season, I have a new Race Engineer and a new teammate in Valtteri, but there is a nice atmosphere right now as we are all competitive and know each other well. Being part of the Williams family is very special as a driver and I want to thank Frank for not only giving me the opportunity to drive for him, but also to deliver a win. My goal is to help take the team back to the top.'


Valtteri Bottas: 'It feels great to now be promoted to race driver wîth Williams this season. It's a big step and I'm really lòòking forward to it. I have been doing a lot of training, meeting wîth my engineers and working in the simulator in preparation; so I feel ready. We know we have improved our car from last season but I am lòòking forward to seeing how it compares on track. We have a busy test programme ahead but I'm really excited. The moment the start lights go out in Melbourne is a moment I have been building towards my whole career.'

Susie Wolff: 'I'm incredibly proud and excited to have increased my role wîth Williams this year. It's been a busy start for me as we awaited the arrival of the FW35 but I highly rate Mike Coughlan and his team and they have done a great job. Being the first to get behind the wheel of the FW35 at Idiada was a real honour. It was a special feeling to drive the FW35 out of the garage for the first time and successfully complete its first kilometres in front of many of the team who have put so much effort into the design and build.'
Source - Williams
The Williams F1 Team and Oris Continue Long Standing Partnership
The Williams F1 Team is pleased to announce that its long-term Official Watch Partner, Oris, has again renewed and upgraded its sponsorship of the team ahead of the 2013 FIA Formula One World Championship.

This will be Oris' eleventh full season as an Official Partner of the Williams F1 Team, after entering into partnership in 2003 and having subsequently enjoyed a strong relationship. For 2013, the Oris logo will feature on the cars' front wing and cockpit shoulders. Oris will also continue its presence on the driver and mechanic overalls, driver gloves and driver helmets.

Oris has a heritage of over 100 years of watch manufacturing in Holstein, Switzerland and is the world's leading manufacturer of mechanical watches. Its watch designs always incorporate a hallmark red rotor as an integral element of the design mechanism. The Oris designers work wîth the latest technology at the cutting edge of watch making to meet the highest quality standards while remaining true to the company's characteristic designs.


Úlrich W. Herzog, Executive Chairman of Oris, commented; 'The prestigious world of Formula One continues to be the perfect platform to promote Oris and renewing the partnership reinforces our support and commitment to the Williams F1 Team. We at Oris identify ourselves wîth the competitive racing environment and the commitment to quality and success.'

Sir Frank Williams, Team Principal of the Williams F1 Team, added; 'It gives me great pleasure when one of our existing partners renews their engagement wîth the team, especially when it is one of the longest standing relationships in our sponsorship portfolio. We very much look forward to continuing our relationship wîth them in the season ahead and I'd like to thank them for their continued support.'
Source - Williams
Barcelona Test Day Three
Driver: Pastor Maldonado (morning) & Valtteri Bottas (afternoon)
Chassis / engine: FW35-01 / RS27-5409/3
Location: Circuit de Catalunya, Barcelona 4.655km
Objectives: Set-up work, tyre testing and race simulations
Weather: Dry and cloudy
Air & track temps: 6-13ºC / 9-28ºC

Mike Coughlan, Technical Director: It's been a very good day for us. We've completed two race simulations and both drivers were happy wîth their individual programmes. We're really pleased wîth the reliability we have shown this week, having completed 147 laps wîth the FW35 today, 331 laps in total so far this week. We feel we have got a good car to now start developing and we look forward to continuing tomorrow.

Pastor Maldonado: It was a good morning for me. The track was still very cold when we did our first run on new tyres, but the time still looked competitive. We then moved into a race simulation and our race pace looks consistent. We completed our full programme without issue which is positive. The FW35 feels very comfortable to drive so I'm feeling happy.

Valtteri Bottas: We started the afternoon wîth some shorter runs but we still haven't seen the full potential of the FW35. I have been able to improve some things in my driving since yesterday, but there are still things I can work on compared to Pastor. We then completed a race simulation. Únfortunately it was cut a little short due to the red flag at the end, but we were still able to try all the tyre compounds and I was able to get a good feeling for how the tyres behave. Overall, the car feels really nice on the longer runs, which is promising.


The Williams F1 Team will be back on track tomorrow, Friday 22 February, wîth Valtteri Bottas driving in the morning session and Pastor Maldonado driving the afternoon session for the final day of the test.
Source - Williams
DANIEL & SEB DELIVER IN THRILLING BAHRAIN GP
SAKHIR, BAHRAIN – Daniel delivered a superb drive in a thrilling Bahrain Grand Prix to claim fourth place from 13th on the grid, as Sebastian battled past DRS and power issues to claim eight valuable points with sixth place. In an action-packed race, Daniel made a low key start but was soon advancing through the ranks, passing McLaren's Kevin Magnussen for 10th place on lap 11. He then set off in pursuit of ninth-placed Seb. Sebastian, meanwhile, was in a battle of his own. On lap 15 h...[Read more...]
2013 SINGAPORE GRAND PRIX PREVIEW
SINGAPORE – When the inaugural Singapore Grand Prix was held on September 28, 2008, Formula One Racing history was made as the drivers sped along the windy street circuit in Singapore, on the first street circuit in Asia, as well as running in the first Formula One race held at night. Lighting up the Marina Bay Street Circuit requires up to 10,000 lamps and 1,500 projectors along the 5.073 km track. The Singapore Grand Prix is traditionally the second slowest race of the year, followin...[Read more...]
An Era of Perspective
Everyone loves a champion. At least that is the saying. But it isn't necessarily true. Instead, everyone loves their champion. When another proves to be equal or stronger, then all reason slips through the window when judging skill. The lamentations would resume in earnest following the dominant performance at Spa by Sebastian Vettel and Red Bull. Suddenly, there was this feeling of resignation, of needing to face reality. Just when it seemed there would be a titanic battle between Ve...[Read more...]
Another Race, Another Winner, Another Packed Day In The Paddock
Pretty much the whole of F1 agreed that Maldonado's pole and win was a fitting tribute to his team owner Sir Frank Williams who is 70 this week. However, a fire in the team garage as the Paddock packed down took away some of the shine from their deserved celebrations. As well as a great drive by Maldonado, who battled to keep Alonso off his rear wing all afternoon, this again played out as a great racing spectacle: including Michael Schumacher colliding with Bruno Senna right in the path of ...[Read more...]
Formula One - Spanish Grand Prix
Kimi Raikkonen bagged his second podium on the trot in Barcelona, charging hard to finish third behind first time grand prix winner Pastor Maldonado and, by just half a second, Fernando Alonso. The Finn was disappointed not to finish on the top step, though, claiming that the Lotus E20 had the potential to have won every race this year so far. Nevertheless, he is now fourth in the Drivers' Championship, just 12 points behind leaders Sebastian Vettel and Fernando Alonso. Starting on the sec...[Read more...]
Drivers:

Valtteri Bottas

Pastor Rafael Maldonado Motta
Team

WilliamsF1 Team
2013 Season
Points:
5
Position:
9
Engine:
Renault RS27-2013
2014 Entry:
FW36
2006 Entry:
FW28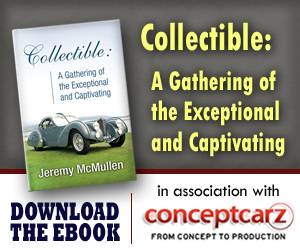 2013 Formula One Season2013 Season Review
© 1998-2014. All rights reserved. The material may not be published, broadcast, rewritten, or redistributed.