Image credits: © Maserati.
2014 Maserati GranTurismo MC Stradale news, pictures, specifications, and information

Tweet
The four seater GranTurismo MC Stradale makes its debut in Geneva
• The MC Stradale will be the star on the Maserati stand, alongside all the new Quattroporte versions as they make their European debut


Modena, 26 February 2013. From the moment the spotlight hits the new range - starting wîth the new Quattroporte, set to make its European debut at the Geneva Motorshow - Maserati reminds us of those luxury sports models which provided the basis for the brand's growth.

In line wîth this philosophy, Geneva will see the world debut of the new four seater GranTurismo MC Stradale, the optimum expression of sportiness combined wîth the luxury of a coupé made in Modena. Although the new Quattroporte is the first Maserati to be built at the new Avv. Giovanni Agnelli plant in Grugliasco (Turin), the GranTurismo MC Stradale will be built at the historic factory in Viale Ciro Menotti in Modena.

Just like the previous two seater version, the new four seater GranTurismo MC Stradale takes its inspiration from the racing version which competes in the Maserati Trofeo Championship, offering the perfect combination of sportiness, luxury and elegance, comfort and style, functionality and dynamism that can now be enjoyed by four people. The new aesthetic exterior features, wîth their clear racing edge, are highlighted by the new carbon fibre bonnet which frames an important central air intake and two rear extractors and the new forged 20' alloy rims. The new GranTurismo MC Stradale boasts a cabin that has four comfortable seats and an interior design featuring new materials and style.

Also confirmed, the 4.7 litre, 460 HP aspirated V8 engine which made its debut in the GranTurismo Sport and which is now, wîth its installation on the new GranTurismo MC Stradale, present throughout the entire 4.7 litre GranTurismo range. Combined wîth an MC Race Shift 6-speed electro actuated gearbox, this engine ensures outstanding performance - wîth a top speed of 303 km/h - which can be enjoyed in this new four passenger configuration. The safety of the vehicle is guaranteed by the Brembo carbon ceramic brake disks. In keeping wîth Maserati's principles, the new GranTurismo MC Stradale makes the most of the work invested in the previous model in terms of reducing fuel consumption and emissions.
Source - Maserati
For more information and related vehicles, click
here
MASERATI CONTINUES TRIPLE DIGIT GROWTH STREAK IN APRIL AFTER DEBUT OF GRANTURISMO MC CENTENNIAL EDITION MODELS
ENGLEWOOD CLIFFS, NJ, May 1, 2014 — Completing a month that saw the global debut of the GranTurismo MC Centennial Edition Range at the New York International Auto Show, Maserati continued to demonstrate sustained success. With an increase of 373% over April, 2013, Maserati North America continued its streak of year over year triple digit growth streak to eleven months. Once again the most accessible Maserati, the Ghibli sport sedan, was the strongest contributor, demonstrating a thirst i...[Read more...]
World's Fastest: 270.49 mph Venom GT
Cape Canaveral, Florida-On February 14, 2014, the Hennessey Venom GT set a new world speed record for 2-seat sports cars by reaching a top speed of 270.49 mph (435.31 km/h). The run was performed at the Kennedy Space Center on the 3.2-mile Space Shuttle landing runway. Brian Smith, Director of Miller Motorsports Park, experienced race driver and a former Michelin tire test engineer, drove the Venom GT to its record speed. A representative from Racelogic, world-renowned maker of GPS da...[Read more...]
World debut for a new Volvo V60 engineered by Polestar
The new Volvo S60 and V60 Polestar are here •S60 and V60 model •0-100 km/h in 4.9 seconds •Limited Edition The new Volvo S60 and V60 Polestar are here, set for sale on four continents around the world in 2014. The countries set for the S60 and V60 Polestar include Canada, the Netherlands, Japan, Sweden, Switzerland, United Kingdom and the USA, with further markets and final production numbers to be revealed next year. 'We are proud to present the S60 and V60 Polestar. A car de...[Read more...]
Hyundai Powered Unlimited Race Car Sets The Second Fastest Time In Pikes Peak Hill Climb History
PIKES PEAK, COLORADO, July 1, 2013 – Rhys Millen and his Hyundai-powered race car finished second overall and set the second fastest time in history at the 2013 Pikes Peak International Hill Climb today. Millen set a blistering pace to the summit in his specially-prepared Hyundai powered race car, needing only 9:02.192 to make international motorsports' most challenging ascent. For 2013, Millen's own race team, Rhys Millen Racing (RMR), built an all-new unlimited-class, tube frame racecar...[Read more...]
America's Favorite Sports Cars to Pace Belle Isle Grand Prix
•Camaro and Corvette setting sales pace for their segments •Forza Motorsport 4 fans compile 63 million miles in Corvettes and Camaros America's favorite sports cars will lead the return of motorsports to Detroit this weekend, when the Camaro ZL1 paces the Chevrolet Grand-Am 200 at Belle Isle on Saturday, and the Corvette 427 Convertible paces the Chevrolet Indy Grand Prix on Sunday. Both are essentially unchanged production models. 'With Corvette and Camaro, Chevrolet has two of the mos...[Read more...]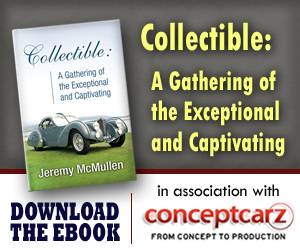 Maserati
Monthly Sales Figures
Volume
September 2014
1,318
August 2014
1,233
July 2014
1,132
June 2014
966
May 2014
1,144
April 2014
964
March 2014
963
January 2014
567
November 2013
910
October 2013
623
September 2013
379
August 2013
326
(More Details)
© 1998-2014. All rights reserved. The material may not be published, broadcast, rewritten, or redistributed.