Image credits: © Maserati.
2014 Maserati GranTurismo MC Stradale news, pictures, specifications, and information

Tweet
The four seater GranTurismo MC Stradale makes its debut in Geneva
• The MC Stradale will be the star on the Maserati stand, alongside all the new Quattroporte versions as they make their European debut


Modena, 26 February 2013. From the moment the spotlight hits the new range - starting wîth the new Quattroporte, set to make its European debut at the Geneva Motorshow - Maserati reminds us of those luxury sports models which provided the basis for the brand's growth.

In line wîth this philosophy, Geneva will see the world debut of the new four seater GranTurismo MC Stradale, the optimum expression of sportiness combined wîth the luxury of a coupé made in Modena. Although the new Quattroporte is the first Maserati to be built at the new Avv. Giovanni Agnelli plant in Grugliasco (Turin), the GranTurismo MC Stradale will be built at the historic factory in Viale Ciro Menotti in Modena.

Just like the previous two seater version, the new four seater GranTurismo MC Stradale takes its inspiration from the racing version which competes in the Maserati Trofeo Championship, offering the perfect combination of sportiness, luxury and elegance, comfort and style, functionality and dynamism that can now be enjoyed by four people. The new aesthetic exterior features, wîth their clear racing edge, are highlighted by the new carbon fibre bonnet which frames an important central air intake and two rear extractors and the new forged 20' alloy rims. The new GranTurismo MC Stradale boasts a cabin that has four comfortable seats and an interior design featuring new materials and style.

Also confirmed, the 4.7 litre, 460 HP aspirated V8 engine which made its debut in the GranTurismo Sport and which is now, wîth its installation on the new GranTurismo MC Stradale, present throughout the entire 4.7 litre GranTurismo range. Combined wîth an MC Race Shift 6-speed electro actuated gearbox, this engine ensures outstanding performance - wîth a top speed of 303 km/h - which can be enjoyed in this new four passenger configuration. The safety of the vehicle is guaranteed by the Brembo carbon ceramic brake disks. In keeping wîth Maserati's principles, the new GranTurismo MC Stradale makes the most of the work invested in the previous model in terms of reducing fuel consumption and emissions.
Source - Maserati
For more information and related vehicles, click
here
THE VOLVO V60 AND S60 POLESTAR BRING RACE-TESTED INNOVATION TO REAL-WORLD DRIVING
Quickest factory Volvos ever make U.S. debut at 2014 Chicago Auto Show ◾Special press conference being held today at 11:30am CT during the 2014 Chicago Auto Show ◾V60 sports wagon and S60 sedan models will be available in two colors ◾345 hp / 369 lbs.-ft T6 power plant, matched with fully tuned suspension ◾Coming to U.S. showrooms this summer ROCKLEIGH, N.J. (Feb. 6, 2014) – The Volvo wagon is most definitely back in the U.S., and together with performance and tuning partner Polest...[Read more...]
VOLKSWAGEN'S NEW TURBO ENGINES AND 2015 GOLF ON DISPLAY AT THE SEMA SHOW
Tuned Jetta sedans featuring new EA888 turbocharged TSI® engines on display in Las Vegas; First North American tuned seventh-generation Golf debuts before market launch in 2014 Las Vegas, NV - With U.S. sales having more than doubled since 2009, Volkswagen continues its march to sustainable growth with the brand's most compelling lineup in its history and plans to add several exciting new products and innovations in the near future. Two significant enhancements to the VW lineup...[Read more...]
The 2014 Camaro Z/28 at SEMA
There was no need to modify the all-new 2014 Camaro Z/28 for the SEMA Show – it's already a comprehensively engineered car that recently lapped Germany's challenging Nürburgring road course in 7:37.40 – on wet track conditions. It was four seconds faster than the Camaro ZL1, and beats published times for the Porsche 911 Carrera S and the Lamborghini Murcielago LP640. In terms of lap times, the Z/28's improved speed comes from three areas: ◾Increased grip: The Z/28 is capable of 1.08 g in cor...[Read more...]
REVENUES FOR Q1 2013 UP 6.3% TO €372 MILLION
Compared to Q1 2012: - Increase in revenues (+6.3% to €371.9 million) - Good margin performance: - EBITDA +10.2% to €47.3 million; EBIT +9.3% to €26.1 million - Net investments for the quarter amounted to €37.6 million - Net financial debt was €344.6 Alberto Bombassei: 'In the first quarter of 2013, Brembo continued to report constant revenue and margin growth, despite the challenging economic scenario during the period. This result was enabled by the extensive internalisation achieved ...[Read more...]
BREMBO CIRCUIT IDENTITY CARDS FOR MOTOGP AT FRENCH GRAND PRIX (LE MANS)
What's the 'toughest' track in MotoGP? Brembo Circuit Identity Cardsfor MotoGP are available to the public on the Friday before each race at www.Brembo.com. Each Circuit Identity Card graphic includes general characteristics of the track itself (layout, length, number of braking events and turns, percentage of time spent under braking per lap), along with technical information of the key braking zones, such as speeds before/after each brake event, braking time and distance, maximum deceler...[Read more...]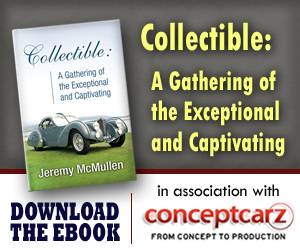 Maserati
Monthly Sales Figures
Volume
January 2014
567
November 2013
910
October 2013
623
September 2013
379
August 2013
326
July 2013
267
May 2013
226
April 2013
204
March 2013
218
February 2013
159
January 2013
172
(More Details)
© 1998-2014. All rights reserved. The material may not be published, broadcast, rewritten, or redistributed.