Image credits: © Audi.
2013 Audi A3 Sportback g-tron news, pictures, specifications, and information

Tweet
The new Audi A3 Sportback g-tron
• The new A3 Sportback g-tron is powered by the CO2-neutral Audi e-gas

• CO2 emissions of 30 grams per kilometer (48.28 g/mile)

• Total range of 1300 km (807.78 miles)



Audi is taking a large step towards sustainable mobility wîth the A3 Sportback g-tron. The compact five-door car, due to make its debut at the end of the year, is powered by the CO2-neutral fuel Audi e-gas. The fuel will be produced in the power-to-gas plant in Werlte, Germany. This new car innovatively combines ecological balance, economy and high-tech solutions.

The Audi A3 Sportback g-tron comes wîth the full gamut of Audi's technology expertise – from ultra-lightweight technology, and infotainment, to driver assistance systems. But first and foremost it showcases state-of-the-art CNG drive technology, starting wîth the fuel storage. Its two tanks under the luggage compartment floor can each hold seven kilograms (15.43 lb) of CNG at a maximum 200 bar pressure. In tune wîth the ultra-lightweight construction concept, each tank weighs 27 kilograms (59.52 lb) less than its conventional counterpart.

The tanks consist of a new type of matrix. The inner layer consists of gas-impermeable polyamide polymer, while a second layer of carbon fiber-reinforced polymer (CFRP) gives the tank its extremely high strength; a third layer of glass fiber reinforced polymer (GFRP) provides rugged protection against damage from the outside. High-strength epoxy resin is used to bind the fiber reinforced materials.


A second highlight of the Audi A3 Sportback g-tron is its electronic gas pressure regulator. This compact and lightweight component reduces the high pressure of the gas flowing from the cylinders down to around five to nine bar in two stages.

It ensures that the right pressure is always present in the gas rail and at the injector valves – low pressure for efficient driving in the lower speed range, and higher when the driver calls for more power and torque.

If the pressure in the tank drops below ten bar, the engine management system automatically switches over to gasoline operation. The Audi A3 Sportback g-tron is fully bivalent, i.e. its performance figures are identical in CNG and gasoline modes.


CNG provides a range – based on standard fuel consumption – of around 400 km (248.55 miles), wîth gasoline providing another 900 km (559.23 miles) if necessary; the total range is approximately on a par wîth an Audi TDI. Two displays in the instrument cluster provide the driver wîth up-to-date information on the fuel level in each of the tanks. The driver information system also displays the current fuel consumption based on the particular operating mode.

The two filler necks are placed under a common fuel flap. After refueling, and whenever it is very cold, the engine is started wîth gasoline initially, then it is switched over to natural gas as quickly as possible.

The engine is based on the new 1.4 TFSI. Key modifications relate to the cylinder head, turbocharging, injection system, and the catalytic converter. Developing 81 kW (110 hp) and 200 Nm of torque, the Audi A3 Sportback g-tron has a top speed of 190 km/h (118.06 mph), wîth 0 to 100 km/h (0 - 62.14 mph) taking eleven seconds. The five-door car consumes on average less than 3.5 kilograms per 100 km of CNG or Audi e-gas – the fuel that is generated from eco-electricity in the Audi e-gas project. CO2 tailpipe emissions are less than 95 grams per km (152.89 g/mile) in gas mode.


The greenhouse gas balance is even more attractive in a well-to-wheel analysis that accounts for all factors from the fuel source to the car's wheels. When the A3 Sportback g-tron is powered by Audi e-gas, no more CO2 is released than was chemically input in its production beforehand – creating a closed loop. When the energy required to build the e-gas facility and wind power generators is included in a comprehensive analysis, CO2 emissions are still less than 30 grams per km (48.28 g/mile).

Buyers of the Audi A3 Sportback g-tron will presumably obtain the e-gas at the public CNG refueling stations via an ecological accounting­ method, similar to the method currently in existence for obtaining eco-electricity.

With the e-gas project, Audi is the first automobile manufacturer to develop an entire chain of sustainable energy carriers. The start of the chain has electricity produced from renewable energy sources; the end products are hydrogen and the synthetic Audi e-gas. Construction of the world's first industrial plant to produce synthetic methane (e-gas) from CO2 and renewable electricity is almost complete in Werlte (Emsland district of Lower Saxony), Germany.


The Audi e-gas plant uses the renewable electricity in the first stage for electrolysis – splitting water into oxygen and hydrogen (Audi e-hydrogen), which could one day power fuel-cell vehicles. Because there is not yet a widespread hydrogen infrastructure, however, the hydrogen is then reacted wîth CO2 in a methanation plant to produce renewable synthetic methane, or Audi e-gas. Chemically speaking, this e-gas is identical to fossil-based natural gas. As such, it can be distributed to CNG stations via the natural-gas network.

Thanks to the power-to-gas process, the electricity grid and gas network are being linked bidirectionally for the first time. Úntil now while you could generate electricity from gas, the reverse was not possible. The Audi e-gas plant therefore paves the way for tapping into the natural-gas network wîth its huge capacity as a storage and transport system for hitherto excess electricity capacity.

The CO2 used in Audi's e-gas plant is a waste ­product from a nearby biogas plant, operated by power utility EWE. The CO2, which would otherwise pollute the atmosphere, is chemically bonded into the fuel at the Audi e-gas plant. The e-gas plant will annually produce about 1,000 metric tons of e-gas and will chemically bind some 2,800 metric tons of CO2. This corresponds roughly to the amount of CO2 that 224,000 beech trees absorb in a year.

The CO2-neutral e-gas from Werlte will power 1,500 new Audi A3 Sportback g-tron vehicles 15,000 kilometers (9,320.57 miles) every year. The power can also benefit from Audi's e-gas project, as it addresses the nagging challenge of how to store large quantities of renewable electricity produced from wind turbines and photovoltaic systems efficiently and irrespective of location. The electricity-gas cogeneration technology could significantly foster the expansion of renewable energies.
Source - Audi
For more information and related vehicles, click
here
The Audi tron family: New technologies for the mobility of the future
• Audi A3 Sportback e-tron: sporty plug-in hybrid
• Audi A3 Sportback g-tron: optimum carbon footprint
• Audi tron models combine driving pleasure with sustainability
One of the strategic corporate objectives of Audi is to develop technologies that combine driving fun with sustainability. It seeks solutions that strike a balance between individual mobility on the one hand and economy, ecology and the requirements of Audi customers on the other. The models of the Audi ...[Read more...]
HEY, DOC! SEWAGE, BEER AND FOOD SCRAPS CAN POWER CHEVROLET'S BI-FUEL IMPALA
DETROIT – Trash to fuel, the stuff of the 1980s sci-fi comedy movie trilogy 'Back to the Future,' is now a reality. The 2015 Bi-fuel Chevrolet Impala – not a tricked-out DeLorean – really can run on leftovers, table scraps and, oh, yeah, grains from brewing beer. Cleveland-based quasar energy group uses organic waste to produce a renewable energy source known as biogas, which is then converted into Compressed Natural Gas (CNG) – one of two fuels that can power the 2015 Chevrolet Bi-fue...[Read more...]
NEW HONDA CIVIC NATURAL GAS VEHICLE CUSTOMERS IN CALIFORNIA ELIGIBLE FOR IMMEDIATE $1,000 PURCHASE CREDIT
• Civic Natural Gas drivers qualify for single-occupant access to HOV 'carpool' lanes and High Occupancy Toll (HOT) lanes in the Greater Los Angeles area
• California leads the nation in compressed natural gas refueling stations with more than 150 locations in the state
• Natural Gas costs up to 40-percent less than gasoline
06/09/2014 - Torrance, Calif. -- Californians purchasing a new Civic Natural Gas vehicle (http://automobiles.honda.com/civic-natural-gas/) are...[Read more...]
VOLVO TRUCKS TO SHOWCASE NATURAL GAS AND DME-POWERED TRUCKS AT ACT EXPO 2014
Volvo Trucks will showcase a compressed natural gas (CNG)-powered Volvo VNL daycab and a prototype dimethyl ether (DME)-powered VNL daycab in booth No. 1633 at next week's Alternative Clean Transportation (ACT) Expo, North America's largest alternative fuel and clean vehicle technology conference. The CNG and DME-powered vehicles are a sampling of Volvo Trucks' 'Blue Power' natural gas strategy for North America. Volvo currently offers CNG and liquefied natural gas (LNG) -powered versio...[Read more...]
HONDA'S 'NEVER ENDING RACE' DOCUMENTS ITS FOUR-DECADE BATTLE AGAINST AIR POLLUTION
◾Third film in award-winning Environmental Short Film Series explores Honda's voluntary efforts to reduce vehicle emissions over forty-year period ◾Honda's successful demonstration of low-emissions vehicle technology led state of California to adopt new, more stringent emissions regulations ◾New-vehicle emissions are 1/1000th of 1970 levels ◾Next environmental 'race' is against global climate change As unprecedented levels of pollution choked the nation's largest cities in the early 1970's...[Read more...]
Chevrolet, GMC Announce Bi-Fuel Pickup Pricing
Chevrolet Silverado and GMC Sierra bi-fuel pickups available for order April 19 Chevrolet and GMC extended cab heavy-duty pickup trucks with a bi-fuel option will sell for $11,000 above the suggested base-vehicle price. Fleet and retail customers can place orders for the 2013 Chevrolet Silverado HD and GMC Sierra 2500 HD beginning Thursday (April 19). The pickups, which run on compressed natural gas (CNG) and gasoline, have a Vortec 6.0L V8 engine that seamlessly transitions betwe...[Read more...]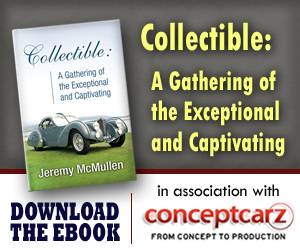 Audi
Monthly Sales Figures
Volume
December 2014
19,238
November 2014
16,650
October 2014
15,150
September 2014
14,917
August 2014
17,101
July 2014
14,616
June 2014
16,867
May 2014
16,601
April 2014
15,653
March 2014
14,246
February 2014
10,881
January 2014
10,101
(More Details)
© 1998-2014. All rights reserved. The material may not be published, broadcast, rewritten, or redistributed.