1956 Rolls-Royce Phantom IV news, pictures, specifications, and information

Tweet
In 1949, Rolls-Royce received an order from Prince Philip, Duke of Edinburgh, for a Rolls-Royce limousine that would be used for ceremonial occasions. His Royal Highness made this decision after he was lent an experimental Bentley with an eight-cylinder engine. The Phantom IV is based on the Silver Wraith chassis, which was strengthened and lengthened to 229 inches with a wheelbase of 145 inches. It came with Rolls-Royce's only straight-8 engine of 5675cc, a four-speed gearbox and independent front suspension. Between 1950 and 1956 just 18 chassis were built but only 15 were ever sold, and only to royalty and heads of state.

This example with two-tone green coachwork, was built by H.J. Mulliner for King Abdullah III, Al-Salim Al-Sabah who was the eleventh monarch and first Emir of Kuwait from January 1950 until his death in 1965. The Phantom IV can run lengthy distances at low speed, perfect for its role as ceremonial transport.
First designed at the request of Princess Elizabeth (now Queen Elizabeth II) and the Duke of Edinburgh, the Phantom IV was made available to royalty and heads of state only. Just 18 were made.

Built on a specially lengthened Silver Wraith chassis and powered by a straight eight engine of 5,675cc, the car was capable of around 100 mph, although its true purpose was that of a state processional carriage.
Source - Rolls Royce Motor Cars Ltd.
Behind the scenes in the late 1940s Rolls Royce was busy creating what would be the 'ultra motorcar of the post-war era'. The Phantom IV was extremely exclusive and produced in a very limited form of only eighteen models. These exquisite models all went to royalty or other distinguished VIPs. Originally created as a commission for the Duke of Edinburgh, the Phantom IV morphed into the most high-class Rolls Royce series ever.

Though eighteen models were constructed, only fifteen were sold new to customers. Today sixteen are reported to have survived. Produced between 1950 and 1956, these models were mainly designed as a formal State car created for ceremonial purposes for royalty and heads of state. They offered luxury comfort in a seamless operation.

Though they had decided earlier after the end of the WWII to cease production of the series of 'big' Rolls Royce Phantoms, the arrival of the IV on the scene contradicted that decision. The chassis design was taken from the Silver Wraith, some length added on, and some strengthening and overall length measured at 229 inches with a wheelbase of 145 inches. It came with Rolls Royce only straight 8 engine of 5675 CC with overhead inlet and side exhaust valves. It featured single-plate clutch, 4 speeds auto and hydraulic front brakes and mechanical rear brakes with servo. It had also had independent front suspension and semi-elliptic rear springs.

It had the distinction of being the only Rolls Royce with a straight-8 engine that could run lengthy distances at a very low speed, which was perfect for the purpose of the vehicle as a ceremonial vehicle. The Phantom IV was capable of performing from walking pace on ceremonial occasions to impressive top speeds far exceeding what current sports cars could achieve. Independent coachbuilders bodied the vehicles. A kneeling version of the Spirit of Ecstasy was placed on the hood. The Phantom IVs received coachwork from either H.J. Mulliner or Hooper except for one body by the French firm of Franay.

The story of the conception of the Phantom IV became with Prince Philip, Duke of Edinburgh commissioning Rolls Royce for a special limousine. The young Duke had borrowed an experimental Bentley with an eight-cylinder engine and was captivated by the model that he requested a chassis built to his order by Rolls Royce. Since 1900 Daimler had held the Royal warrant to create the official cars, so they recognized what an honor this was and immediately accepted the commission.

Production was done at the experimental Clan Foundry at Belper, which had housed the motor car branch during the Second World War. Rolls Royce thought about creating a replacement for the pre-war Phantom III but though twice after taking a look around at the weak post-war economy. There wasn't currently a big need for large pricy motor vehicles.

The royal model was created under code name 'Nabha'. Fashioned on an elongated Silver Wraith chassis the car was hand-built with exceptional loving care. It was finished in July of 1950 and painted Valentine green. It arrived at the Duke's home with a public announcement that stated the Phantom IV had been 'designed by the special order of Their Royal Highnesses, the Princess Elizabeth and the Duke of Edinburgh'. Since it was privately owned the Phantom IV wasn't an official state vehicle.

Two years later when Princess Elizabeth was acceded to the British throne the limousine officially became a state vehicle. It was repainted black and claret. Today it remains in the Royal Mews and is still called upon to transport Royal aids and friends to Royal Ascot. It was quite famously used as the transportation of the Princes Charles and Camilla, Duchess of Cornwall from Clarence House to Westminster Abbey at the Wedding of Prince William of Wales and Kate Middleton.

Princess Elizabeth ordered another similar model in 1954 with a landaulet body. It has been since retired from the royal fleet. Since the Phantom IV Rolls Royce had become the vehicle of choice for the British monarchy. It wasn't until 2002 when two customized Bentleys were donated that their preference may have wavered. The Phantom IV continues to be used for special occasions of the royal family.

The Phantom IV has been owned by other esteemed owners like the Queen's sister HRH The Princess Margaret and The Countess of Snowdon. Spanish Head of State, General Franciso Franco owns three customized models; two limousines and a cabriolet. Today they continue in ceremonial service with HM King Juan Carlos I of Spain. Other owners included the Shah of Iran, Emir of Kuwait, HRH Duke of Gloucester, HRH Duchess of Kent, The Aga Jhan, Prince Talal Saudi Arabia, King of Iraq, Shah of Persia and Prince Regent of Iraq.

The Phantom IV custom-built for Aga Khan III was sold at a 'discreetly omitted from the factory records' cost and took nearly two years to create. The formal Sedanca de Ville body style had unique Hooper coachwork and features long, flowing front wings and expressive rear wheel covers that open to give full access to the rear wheel.

The detail within is the most impressive part of the vehicle, which includes large front doors that open as widely as possible for easy passenger entrance. In the back the main seat has room for three with additional space for two more passengers in a forward-facing 'H-pattern' occasional seats. The shutters were completely removable for privacy and also included an electrically operated shade for the rear window. The windows are all electrically operated with a manual override in case of emergencies.

Exclusive to Aga Khan's personal Phantom IV was an adjustable mirror, silver brush and comb, two glass jars and a sterling silver compact, all items engraved with his royal crest hidden in the rear seat armrest. Other features in the backseat included lighters, telescopic ashtrays and two small tables. A hand-held microphone was available for easy communication with the chauffeur, and a built-in Dictaphone. A full picnic set with two thermos flasks, two sandwich boxes, four plays and one group of four silver beakers with gilt interior were housed in polished French burr walnut cabinet doors.

Sources:
http://en.wikipedia.org/wiki/Rolls-Royce_Phantom_IV
http://www.finecars.cc/en/detail/car/135555/index.html?no_cache=1#HISTORY
http://www.history.com/this-day-in-history/rolls-royce-co-founder-dies
http://www.bentleyspotting.com/2008/06/rolls-royce-of-rolls-royces-is-for-sale.html
http://www.rrab.com/rph4.htm
http://www.classicdriver.com/en/article/aga-khan%E2%80%99s-rolls-royce-phantom-iv-sedanca-de-ville-confirmed-gooding-sale

By Jessica Donaldson
For more information and related vehicles, click
here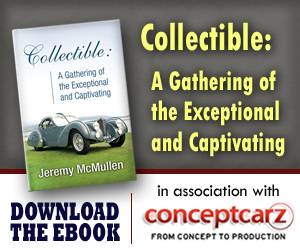 Rolls-Royce
Monthly Sales Figures
Volume
December 2014
75
November 2014
75
October 2014
75
September 2014
75
August 2014
75
July 2014
75
June 2014
75
May 2014
75
April 2014
75
March 2014
75
January 2014
86
(More Details)
© 1998-2014. All rights reserved. The material may not be published, broadcast, rewritten, or redistributed.