Image credits: © Galpin Auto Sports.
2013 Galpin Auto Sports GTR1 news, pictures, specifications, and information

Tweet
Galpin Ford GTR1 to be Shown on Pebble Beach Concours d'Elegance Concept Lawn and The Quail: A Motorsports Gathering, August 15 and 18
North Hills, Calif. (July 24, 2013) – Galpin Auto Sports today announced its first coach built supercar, the Galpin Ford GTR1, will debut on the Monterey peninsula during a week of automotive festivities highlighted by an unveiling at The Quail: A Motorsports Gathering (August 15) and display on the esteemed concept lawn of the Pebble Beach Concours d'Elegance (August 18).

Continuing Galpin's 60-year legacy of customizing vehicles, the GTR1 is based on the Ford GT as an interpretation of what the GT may have looked and performed like had it continued its evolution. The GTR1 boasts a power plant capable of an estimated 1024 horsepower and 739 pound feet of torque, generated from a twin turbocharged 5.4L V8 engine that is mechanically capable of speeds in excess of 225 mph - making it a truly modern and bold American mid-engine supercar.

Designed by Galpin Auto Sports, the hand crafted all aluminum body was widened five inches compared to the Ford GT, and constructed by renowned concept car builder Metalcrafters. It features 20-inch forged aluminum knockoff wheels, Pirelli P-Zero tires, six-piston brakes wîth full carbon rotors, jeweled headlamps and tail lamps and carbon fiber accents.


The interior features a machined aluminum instrument cluster, a McIntosh sound system, and luxurious hand fabricated leather trimmed seats, dash, door panels and headliner. The Galpin Ford GTR1 will be extremely limited in production, wîth a choice of aluminum or carbon fiber bodies.

'We're incredibly excited and honored to celebrate the culmination of Galpin's 60 years of creating unique vehicles wîth the debut of our first supercar at such respected venues,' said Beau Boeckmann, Vice President of Galpin Motors and President of Galpin Auto Sports.


Vital Stats
Engine : 5.4 L., 8-cylinder
Power: 1024 hp
Torque: 739 ft-lbs


---
Additional information, including a full list of technical specifications, pricing and hi-resolution images will be available following the car's public unveiling in August.
About Galpin Motors
Galpin Motors, home to the world's largest volume Ford dealership for the 23rd consecutive year, was founded in 1946 and is headquartered in Los Angeles' San Fernando Valley. Galpin is comprised of a family of quality automobile brands that include Ford, Lincoln, Honda, Mazda, Subaru, Volkswagen, Volvo, Jaguar, Lotus and Aston Martin. For additional information on Galpin Motors and Galpin Auto Sports, contact Marketing Manager Jeff Skobin at 818-778-2540/Jeff@Galpin.com, visit the dealer at 15505 Roscoe Blvd., North Hills, Calif. 91343, like on Facebook at Facebook.com/GalpinMotors or visit Galpin.com.

About Galpin Auto Sports
Galpin Auto Sports, located at 15600 Roscoe Blvd. in Van Nuys offers customizing and personalizing services on all new and preowned vehicles, including collector and classic cars. For more information on Galpin Auto Sports' unique products and services, please contact GAS Marketing Manager, Jeff Skobin (jeff@Galpin.com), at (818-778-2540, like on Facebook at Facebook.com/GalpinAutoSports and Twitter @GalpinAutoSport or visit the website at GalpinAutoSports.com.
Source - Galpin Auto Sports
Headliners Abound At Mecum's Houston Auction
April 10-12 Collector Car Auction Set to Feature Several Vintage Greats Walworth, WI - February 24, 2014 -- Mecum Auctions will amass a 1,000-car offering encompassing coveted collector cars from all genres at Houston's Reliant Center this April 10-12. With outstanding headliners ranging from American and European racers, to Pre-War Classics and Corvettes, Mecum's third annual event is certain to be more than memorable. The Houston event will make its way into nearly 80 milli...[Read more...]
Gooding & Company's Scottsdale Auctions Friday Sale Realizes More Than $26 Million
First day auction highlights include a record-breaking 1958 Ferrari 250 GT Series 1 Cabriolet and a 1956 Ferrari 410 Superamerica Series I Coupe Scottsdale, AZ (January 17, 2014) – Gooding & Company, the auction house acclaimed for selling the world's most significant and valuable collector cars, realized more than $26 million during the first of its two Scottsdale auctions. The energy in the salesroom was electric as the auction house sold 57 of the 59 lots, which resulted in a...[Read more...]
63rd Pebble Beach Concours d'Elegance Names 1934 Packard 'Best of Show'
The competition showcased 248 cars, including 48 from abroad PEBBLE BEACH, Calif. (August 18, 2013) -- A 1934 Packard 1108 Twelve Dietrich Convertible Victoria owned by Joseph and Margie Cassini III of West Orange, New Jersey, was named Best of Show at the 63rd Pebble Beach Concours d'Elegance, held Sunday on the 18th fairway of Pebble Beach Golf Links at Pebble Beach Resorts. The event showcased 248 cars from 36 states and 12 countries and raised $1,277,007 for charity. 'This Pack...[Read more...]
RM Group of Companies Enjoys Significant Growth and Record $360 Million in Auction Sales During 2012
• RM group of companies, including RM Auctions and Auctions America, generates more than $360 million in auction sales in 2012 • Results tally represents best performance in the history of the collector car hobby • RM Auctions secures 49 individual million-dollar-plus transactions and a string of new auction records • Biennial Monaco sale enters history books as one of the most successful collector car auctions ever staged in Europe • Auctions America enjoys significant growth and puts Aubur...[Read more...]
INFINITI SALES INCREASE 56.8 PERCENT IN JULY
Luxury automaker's best July since 2005, Infiniti G Sedan sets new July record while all-new Infiniti JX luxury crossover continues strong sales - FRANKLIN, Tenn., Aug. 1, 2012 - Infiniti today reported U.S. sales of 11,619 units for July, an increase of 56.8 percent versus 7,410 units a year earlier. Calendar year-to-date Infiniti sales of 65,996 are up 20.7 percent compared to the 54,678 units sold during the same period last year. Highlights of Infiniti's sales for Jul...[Read more...]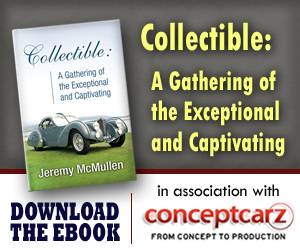 Ford
Monthly Sales Figures
Volume
November 2014
178,221
October 2014
179,014
September 2014
172,261
August 2014
214,028
July 2014
204,373
June 2014
214,793
May 2014
244,501
April 2014
203,552
March 2014
235,198
February 2014
177,286
January 2014
148,671
December 2013
210,074
(More Details)
© 1998-2014. All rights reserved. The material may not be published, broadcast, rewritten, or redistributed.