Image credits: © Honda.
2014 Honda Accord news, pictures, specifications, and information

Tweet
Award-Winning Honda Accord Lineup Gets Even Stronger for 2014
Powered by efficient Earth Dreams™ Technology, the 2014 Honda Accord lineup will include 4-cylinder and V-6 sedan and coupe, and two hybrid sedan models

•Most popular mid-size passenger car in America gets better for 2014
•Improvements to the 2014 Honda Accord include new premium seat fabric on the LX sedan

TORRANCE, Calif., – Honda today announced the 2014 Accord Coupe will go on-sale tomorrow followed by the Accord Sedan on August 22. Featuring the award-winning Honda Earth Dreams Technology™ powertrains, the Accord lineup includes a direct injected 4-cylinder engine and a powerful and fuel-efficient V-6. A sporty CVT (4-cylinder models only) and a 6-speed manual transmission are also available. A new 2-motor Accord Hybrid, built1 wîth the rest of the Accord lineup in a Honda plant in Marysville, Ohio, will debut later this fall.


Launched in fall 2012, Accord was the most popular midsize passenger car in America for the first six months of 2013, based on sales to individual (non-fleet) car buyers, according to new vehicle registration data from R.L. Polk.

The all-new 2013 Accord has earned a host of awards for setting new benchmarks for fuel efficiency, fun-to-drive performance, customer-friendly connectivity, advanced safety features and overall value.


Vital Stats
Engine : 2.4 L., 4-cylinder
Power: 185 hp
Torque: 181 ft-lbs


---

Engine : 3.5 L., 6-cylinder
Power: 278 hp
Torque: 252 ft-lbs


---

6-speed Manual, CVT, 6-speed Automatic
Starting at $21,955, the 2014 Honda Accord Sedan goes on sale August 22, 2013, and the Coupe, wîth prices starting at $23,625, launches tomorrow. The 2014 Accord Plug-in Hybrid Sedan, wîth prices starting at $39,780, debuted in early 2013. Pricing for the 2014 Accord Hybrid Sedan will be announced closer to its October on-sale date.
The 2013 Accord has received numerous accolades, including an unprecedented 27th Car and Driver '10 Best' title for the model, as well as an Automobile Magazine All-Star award, a Best Family Car award from Parenting magazine and Edmunds.com, and Best New Sedan Únder $25,000 status from KBB.com. The Accord also topped the competition in a six-way midsize sedan comparison test by Cars.com, ÚSA Today and Motorweek, and was found to have the highest resale value in its class by KBB.com. The Accord's Earth Dreams Technology 4-cylinder and V-6 engines were also chosen as among the 10 Best Engines of 2013 by Ward's.

Sophisticated and Athletic
Úsing the highest amount of high-strength steel in the history of the model, the Accord Sedan and Coupe bodies combine sophisticated and athletic styling wîth high-efficiency safety protection and remarkable aerodynamic streamlining. Extensive use of under-covers improve the aerodynamics for increased fuel efficiency, while other advances include available LED headlights, DRLs and brake lights, and mirror-mounted turn signals.

Earth Dreams™ Technology
Innovative Earth Dreams™ Technology powertrains include Honda's next-generation 2.4-liter, direct-injected 4-cylinder engine wîth continuously variable transmission or 6-speed manual transmission. (posted on conceptcarz.com) The 2014 Accord Sedan and Coupe are also available wîth a powerful and efficient V-6 mated to 6-speed automatic or 6-speed manual (Coupe only) transmission. (posted on conceptcarz.com) The Accord Plug-in Hybrid Sedan and new Accord Hybrid Sedan both use an all-new two-motor hybrid system paired wîth a 6-speed automatic transmission. (posted on conceptcarz.com)


Fuel efficiency is the best ever for Accord in the EPA Midsize class, wîth 4-cylinder models earning a 36 mpg highway EPA rating2 and V-6 models garnering a 34 mpg highway EPA rating2.

Well-Appointed Interior
The Accord interior provides a level of luxury and craftsmanship never before seen in the Accord. Available in Black, Gray and Ivory colors schemes, in cloth or leather, the Accord interior combines welcoming comfort wîth an impressive range of available technologies. New for 2014 is a more premium cloth seat fabric on the Accord LX. A new smarter auto-dimming rear-view mirror no longer requires an on/off switch. Standard features include dual-zone automatic climate control, rearview camera, 8-inch (diagonal) 'intelligent' Multi-Information Display (i-MID), Bluetooth® HandsFreeLink® phone interface, Pandora® internet radio interface and an SMS text messaging feature.

Other innovative technologies include the cloud-based HondaLink™ connected car system, which lets drivers put away their smartphones and still stay connected to the people, music and social media they love. Also available is the Honda LaneWatch™ blind-spot display, which uses a camera system mounted on the passenger mirror for an enhanced view of the passenger-side roadway. The Accord also has a standard rearview camera and an Expanded View Driver's Mirror.


Responsive Chassis
A highly rigid unit-body, refined suspension technology and advanced electronics define the Accord chassis as the most capable in model history. The Accord is quiet and responsive on city streets, smooth and composed on the highway, and faithful to the driver's wishes on winding roads.

Features include a MacPherson strut front suspension (with Amplitude Reactive Dampers on Hybrid models), a hybrid steel-and-aluminum front subframe (all-aluminum on Hybrid models) and electric power §teering (EPS). Active Noise Control (ANC) and Active Sound Control (ASC) on both 4-cylinder and V-6 models counteract noise for a more serene cabin.

Comprehensive Safety and Driver Assistive Technology
The Accord Sedan and Coupe offer the greatest range of active and passive safety and driver assistive features in Honda history. Vehicle Stability Assist™ (VSA®) is standard on all Accord models, and available new technologies include Forward Collision Warning (FCW) and Lane Departure Warning (LDW). The Accord's Advanced Compatibility Engineering™ (ACE™) II body structure, standard on all models, helps improve frontal crash safety performance. This allows the Accord to be one of few midsize offerings to excel in the rigorous Insurance Institute for Highway Safety (IIHS) small-overlap frontal barrier crash test, earning it the IIHS' coveted TOP SAFETY PICK+ crash safety rating. The Accord also obtained a top 5-Star Overall Vehicle Score from the National Highway Traffic Safety Administration (NHTSA).3


Accord Model Range
The 2014 Accord Sedan is available in eight model choices, including six gasoline-engine versions (LX, Sport, EX, EX-L, EX-L V6 and Touring), the Accord Plug-In Hybrid Sedan, and the new Accord Hybrid Sedan. The 2014 Accord Coupe is available in four model choices (LX-S, EX, EX-L and EX-L V6).

Manufacturing
Celebrating 31 years of Accord production in the Únited States, the 2014 models reflect the expanding capabilities of Honda in North America. The Accord Sedan and Coupe, and the Accord Hybrid are produced in Marysville, Ohio by Honda of America Mfg., Inc.
Source - Honda
Meet the 50 MPG Rated Honda Accord Hybrid
•2014 Honda Accord Hybrid is top-rated 4-door sedan wîth EPA fuel economy rating1 of 50 mpg city
•Mass production2 of the new hybrid begins today at Honda's manufacturing facility in Marysville, Ohio
•Model to go on sale nationwide later this year

With the first models rolling off the Marysville, Ohio assembly line today, the all-new 2014 Accord Hybrid (http://automobiles.honda.com/accord-hybrid/) will carry an EPA fuel economy1 rating of 50 mpg in city driving, making it the new leader in gasoline fuel-economy ratings among 4-door sedans. Set to go on sale at Honda dealerships nationwide later this year, the 2014 Accord Hybrid's city fuel-economy rating is three miles per gallon higher than the closest §egmènt competitor and its calculated driving range of 673 miles is more than 46 miles3 farther than any vehicle in its §egmènt.

'Even before it hits showrooms this fall, the Accord Hybrid is already surpassing the competition and claiming §egmènt leadership,' said Mike Accavitti, senior vice president of auto operations at American Honda. 'For customers lòòking for a 50 mpg rated 4-door sedan, there is no other choice than the 2014 Accord Hybrid.'


With EPA fuel-economy ratings1 of 50 mpg city / 45 mpg highway / 47 mpg combined, the 2014 Accord Hybrid combines the sophisticated exterior styling and spacious interior packaging of the Accord Sedan wîth a highly efficient two-motor hybrid system from Honda's Earth Dreams™ Technology advanced powertrain series. The Accord Hybrid joins an already fuel-efficient Accord lineup that includes the EPA-rated 36 mpg highway1 4-cylinder Accord Sedan and the Accord Plug-in Hybrid, EPA-rated at 115 MPGe combined1 in electric-only mode.

The 2014 Honda Accord Hybrid is the first Honda hybrid vehicle produced in Ohio, at the company's Marysville Auto Plant, and joins the Greensburg, Indiana-built Civic Hybrid as the second Honda hybrid model built in the Ú.S. Honda invested $18.8 million in a 94,000-square-foot expansion of the Marysville Auto Plant, along wîth the addition of 50 new full-time jobs to handle the special processes specific to the production of this advanced hybrid model.



'With more than 30 years of experience producing the Accord in Marysville, our associates have continued to advance our capabilities, and the new 50-mpg rated Accord Hybrid is a very special milestone in our history of innovation in Ohio,' said Rob May, Plant Manager of the Marysville Auto Plant. 'Production of this class-leading hybrid represents an important achievement by our associates as they create new value for Honda customers using advanced manufacturing skills and new, cutting-edge technologies.'




Including the expansion at the Marysville Auto Plant, in the past three years Honda has invested nearly $2.7 billion in innovations to and expansion of its North American operations, wîth more than $1 billion spent in Ohio alone.

About Honda
Honda offers a complete lineup of cars and trucks through a network of more than 1,000 dealerships in the Únited States. The Accord, the Civic, the CR-V sport-utility vehicle and the Odyssey minivan were the best-selling models in their respective §egmènts among individual car buyers for the first six months of 2013. The company operates 14 manufacturing facilities in North America, including seven auto plants. In 2012, more than 90 percent of the Honda vehicles sold in the Ú.S. were manufactured in North America using global and domestically sourced parts. Over the past three years alone, the company has invested more than $2.7 billion in its North American manufacturing capabilities, bringing to more than $22 billion the amount Honda has invested in its North American operations.
Source - Honda
For more information and related vehicles, click
here
HONDA ACCORD AND CR-V ARE AMERICA'S MOST POPULAR CAR AND SUV WITH RETAIL CAR BUYERS IN FIRST HALF OF 2014
◾Retail car buyers choose Accord more than any other car in America1 ◾CR-V builds on ten years as the most popular, best-selling SUV in America2 ◾Accord, Civic, CR-V and Odyssey each post segment-leading retail results at the halfway mark of 20141 08/19/2014 - TORRANCE, Calif. -- With the Accord and CR-V attracting retail customers in record numbers in the first half of 2014, Honda is again leading the industry with the most popular car and SUV in America, according to a Honda analys...[Read more...]
HONDA ACCORD TAKES EARLY LEAD AS AMERICA'S MOST POPULAR CAR IN 2014 BASED ON RETAIL REGISTRATIONS
◾Accord leads all passenger cars in retail new-vehicle registrations to individual car buyers for first three months of 2014 ◾Accord, Civic, CR-V and Odyssey are #1 in segment in retail new-vehicle registrations 05/22/2014 - TORRANCE, Calif. -- Accord is leading in the effort to repeat its 2013 performance as the most popular new car with individual American car buyers. Through the first three months of 2014, four of Honda's five top-selling models – Accord, Civic, CR-V and Odyssey – ...[Read more...]
HONDA ACCORD HYBRID AND CIVIC NATURAL GAS NAMED TO KBB.COM'S 10 BEST GREEN CARS OF 2014 LIST
04/21/2014 - TORRANCE, Calif. -- Industry experts at KBB.com named the 2014 Honda Accord Hybrid (http://automobiles.honda.com/accord-hybrid/) and the 2014 Honda Civic Natural Gas (http://automobiles.honda.com/civic-natural-gas/) to their annual list of the 10 Best Green Cars. The editors at Kelley Blue Book were impressed by the Accord Hybrid's superb driving experience and class-leading fuel economy ratings and by the Civic Natural Gas' use of a domestically sourced, clean-burning fuel....[Read more...]
U.S. CAR SHOPPERS PROPEL HONDA ACCORD TO #1 IN RETAIL SALES IN 2013
U.S. Car Shoppers Propel Honda Accord to #1 in Retail Sales in 2013; Four Honda Models Take Best-in-Class Leadership based on Polk New-Vehicle Registrations 02/20/2014 - TORRANCE, Calif. ◾Honda Accord, Civic, CR-V and Odyssey each topped their segment in registrations to individual retail car buyers in 2013 ◾Three Honda models recorded retail sales of more than 300,000 units ◾More Accords are built in the U.S. than any other car in 2013 The Honda Accord was the best-selling car...[Read more...]
2014 ACCORD HYBRID NAMED TO ABOUT.COM'S BEST NEW CARS OF 2014 LIST
02/19/2014 - TORRANCE, Calif. -- The 2014 Honda Accord Hybrid (http://automobiles.honda.com/accord-hybrid/) has been named one of About.com's 'Best New Cars of 2014,' citing its comfortable, spacious cabin and class-leading EPA fuel efficiency ratings1. 'The Accord Hybrid embodies the refined elegance and performance that people have come to expect from the Accord lineup combined with fuel economy ratings previously unattainable in a midsize car,' said Michael Accavitti, senior vice pr...[Read more...]
2016 HYUNDAI SONATA PLUG-IN HYBRID EXPECTED TO DELIVER CLASS-LEADING 22 MILE ALL-ELECTRIC RANGE
• Exclusive Blue Link Smartphone App Controls Charging Schedule Remotely
DETROIT, Jan. 12, 2015 – Hyundai launched its first plug-in hybrid vehicle today at the North American International Auto Show in Detroit. The 2016 Hyundai Sonata Plug-in Hybrid Electric Vehicle (PHEV) is expected to travel up to 22 miles on electric power and can recharge in as little as two and a half hours with a Level 2 charger. Sonata Plug-in Hybrid will be built at the Asan, South Korea plant and will...[Read more...]
HONDA AND ACURA REARVIEW CAMERA SYSTEMS FIRST TO BE RECOGNIZED AS ADVANCED TECHNOLOGY FEATURES BY THE NHTSA
03/12/2014 - TORRANCE, Calif. -- Honda's efforts in the areas of enhanced driver visibility have been recognized by the National Highway Traffic Safety Administration (NHTSA) as part of its 5-Star Safety Ratings program (also known as the New Car Assessment Program (NCAP)), with nearly all Honda and Acura models with rearview camera systems becoming the first vehicles in the industry to be recognized by the U.S. Department of Transportation for having met its Advanced Technology Feature p...[Read more...]
HONDA ACCORD NAMED '2014 GREEN CAR OF THE YEAR' BY GREEN CAR JOURNAL
1/21/2013 - LOS ANGELES • 2014 Accord environmental leadership highlighted by all-new EPA-rated 50 mpg city Accord Hybrid and EPA-rated 115 MPGe combined Accord Plug-In
• Accord joins Civic Natural Gas as the second Honda vehicle to earn 'Green Car of the Year' award in past three years
The 2014 Honda Accord (http://automobiles.honda.com/accord/), America's top-selling car with retail car customers1, has been named the '2014 Green Car of the Year®' by Green Car Journal....[Read more...]
2014 Honda Odyssey Arrives At Dealers July 2 Delivering More Value To Customers With Refreshed Styling
06/25/2013 - TORRANCE, Calif. The 2014 Honda Odyssey minivan arrives at Honda dealerships nationwide on July 2, refreshed with a host of powertrain, styling, interior, feature and safety upgrades, all designed to meet the needs of today's family. Key changes to the 2014 Odyssey minivan include the addition of a standard 6-speed automatic transmission on all trims resulting in class-leading fuel-economy ratings, enhanced safety equipment, cleaner front and rear exterior styling, plus revis...[Read more...]
Honda Expands Accord Lineup This Fall With 2014 Accord Hybrid Featuring Class-Leading Mpg Ratings And Exclusive Styling
06/19/2013 - TORRANCE, Calif. ◾Class-leading 49 mpg EPA city fuel economy rating1 anticipated ◾Accord Hybrid shares Accord Sedan's sophisticated design highlighted with exclusive hybrid styling accents ◾Honda's first hybrid to be assembled2 in Marysville, Ohio ◾Accord Hybrid to go on-sale nationwide in October 2013 The first official photos of the U.S. version of the all-new 2014 Honda Accord Hybrid set to hit dealerships nationwide this October are now available on the Honda con...[Read more...]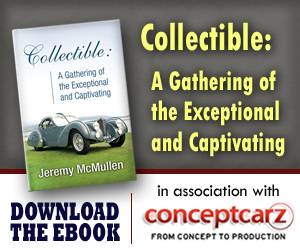 Honda
Monthly Sales Figures
Volume
December 2014
119,472
November 2014
106,957
October 2014
105,745
September 2014
104,391
August 2014
151,551
July 2014
123,428
June 2014
117,817
May 2014
137,928
April 2014
118,334
March 2014
117,738
February 2014
88,860
January 2014
80,808
(More Details)
© 1998-2014. All rights reserved. The material may not be published, broadcast, rewritten, or redistributed.