Image credits: © Chevrolet. GM Corp
MSRP: $45,890-62,995

2015 Chevrolet Tahoe news, pictures, specifications, and information

Tweet
Chevrolet Introduces All-New 2015 Tahoe and Suburban
• Industry-leading full-size utilities are quieter, more refined and safer


NEW YORK – Chevrolet today introduced the 2015 Tahoe and Suburban – all-new versions of the 's best-selling duo of full-size SÚVs. They offer more functionality, greater refinement, new safety features and an increased range of advanced technologies to appeal to two distinct customer groups who want the unique combination of features only Tahoe and Suburban provide.

All-new styling advances the Tahoe and Suburban's design, which contributes to a quieter ride. A more-efficient, direct-injected EcoTec3 powertrain coupled wîth improved aerodynamics help offer greater estimated highway fuel economy based on GM testing while preserving overall performance and capability. Official EPA estimates are not yet available.

'There are several new features and enhancements at the core of the all-new 2015 Suburban and Tahoe that will extend the legacy Chevrolet has built as the §egmènt leader,' said Tim Mahoney, Chevrolet global chief marketing officer. 'Customers will experience greater refinement, efficiency and safety wîth the same capability that has made Chevrolet the go-to brand for full-size SÚVs.'

With more than 117,000 sold in 2012 and sales up more than 16 percent for the first six months of 2013 over last year. Chevrolet's full-size SÚVs continue to play an important role in the brand's success and General Motors' profitability. Introduced in 1935, the Suburban is the §egmènt's founder and the 's oldest continuously available nameplate, while Tahoe is the §egmènt's sales leader.

'The Chevrolet Tahoe and Suburban will continue to be dominant forces in the marketplace and provide great value for our customers, Chevrolet and General Motors,' said Dan Ammann, GM executive vice president and CFO. 'This is an important and profitable §egmènt and we have set the bar high to ensure we provide our customers wîth great quality and performance they expect and deserve.'

The all-new 2015 Suburban represents the 80th anniversary and 12th generation of the original SÚV. This generation has been designed for today's active families needing space for everyone and everything. Suburban continues to offer legendary roominess, unmatched functionality, connectivity and first-class amenities.

New functionality and technology features found on both vehicles for 2015 include:
◾Fold-flat second- and third-row seats that enhance cargo convenience – including an available power-folding feature
◾Approximately two inches greater legroom for second-row passengers, along wîth easier entry/exit
◾Available eight-inch color touch screen radio wîth next-generation MyLink connectivity
◾Úp to six ÚSB ports and six power outlets – including a 110-volt three-prong outlet – to support electronic devices of all kinds (up to 12 charging locations)
◾Available rear-seat entertainment system wîth dual screens (Suburban only) and Blu-ray DVD player
◾Conversation mirror in the overhead console that provides a panoramic view of the rear seats
◾Keyless entry and push-button start.

360 degrees of safety
Tahoe and Suburban incorporate new technologies – including radar – that contributes to 360 degrees of crash avoidance and occupant protection. Standard and available features include forward collision alert, front park assist, lane departure warning, lane change assist, rear cross traffic alert and adaptive cruise control. Chevrolet's Safety Alert Seat is available and offers directional vibrations to alert the driver about potential crash threats.

Both vehicles also offer the §egmènt's only front-seat center air bag (bucket-seat models), which is engineered to provide additional protection for drivers and front passengers in far-side impact crashes, where the affected occupant is on the opposite, non-struck side of the vehicle.

Chevrolet's full-size SÚVs have also been designed wîth greater security features to thwart theft attempts, including available window break in or glass-break, vertical-movement and interior movement sensors. Along wîth triggering the vehicles' alarm systems, some of the features shut down key control systems to make it almost impossible to start or move them.

Contemporary designs


The exterior designs of the 2015 Tahoe and Suburban are more refined and precisely sculpted. Not a single exterior sheet metal panel or lighting element is shared wîth Chevrolet's full-size pick-ups.

'The designs of the all-new Tahoe and Suburban reflect their greater functionality, technology and refinement, forging a new presence for Chevrolet SÚVs that's conveyed wîth unmistakable brand heritage,' said Ken Parkinson, executive director of design.

New inlaid doors fit into the body side openings instead of over the top of the body, significantly improving the quietness of the interior cabin and contributing to improved aerodynamics – an attribute that helps the vehicles slip through the air on the highway wîth less drag for greater efficiency. Lightweight aluminum hood and lift gate panels also enhance efficiency through reduced overall mass.

Projector-beam headlamps flank the Chevrolet-signature dual-port grille – chrome on all models – and sweep into the front fenders. high-intensity discharge headlamps and light-emitting diode daytime running lamps are included on the up level LTZ model.

Inside, premium materials and enhanced ergonomics demonstrate the Tahoe and Suburban's blend of sophistication, craftsmanship and function. A new instrument panel houses an available eight-inch color touch screen radio wîth a secured storage bin behind the motorized screen. The compartmentalized center console is large enough to store a laptop or iPad.

First-class comfort, unmatched capability and rewarding driving experience


The 2015 Tahoe and Suburban are engineered to deliver the customer a quieter, more-controlled ride and improved §teering and braking feel. It all starts on a stronger, fully boxed, perimeter frame, which supports payload and trailering capability that body-frame-integral crossovers and SÚVs can't match. The all-new Tahoe will offer today's customers the capability of a truck and the amenities of a luxury vehicle.

The driving experience of the new SÚVs is further enhanced with:
◾A stronger frame and a wider rear track that contributes to a more planted stance
◾LTZ models include third-generation magnetic ride control, a real-time damping system that delivers more precise body motion control by 'reading' the road every millisecond and changing damping in just five milliseconds.
◾Eighteen-inch standard wheels that are a half-inch wider, reducing tire flex for improved cornering performance. Twenty- and 22-inch wheels are available.
◾New, electric variable-assist power §teering system enhances fuel economy and tailors §teering assist to vehicle speed.
◾New four-wheel-disc brake system wîth Duralife™ brake rotors that offer up to double the service life, along wîth brake pedal revisions that improve pedal feel for stronger-feeling, more-confident braking performance.

EcoTec3 powertrain


Tahoe and Suburban's standard 5.3L V-8 feature state-of-the-art technologies, including direct injection, cylinder deactivation, continuously variable valve timing and an advanced combustion system, designed to make the most of power, torque and efficiency across a broad range of operating conditions.

Improved engine mounts, electronic throttle control, adaptive exhaust systems, improved aerodynamics and other technologies help the engines operate in four-cylinder mode more often wîth Active Fuel Management, further increasing efficiency.

The engine is mated to a Hydra-Matic 6L80 six-speed automatic transmission, featuring TapShift control, Tow/Haul mode and Auto Grade Braking.

The new Tahoe and Suburban will be built at GM's Arlington, Texas assembly plant. Both vehicles are scheduled to arrive in dealerships in the first quarter of 2014.

About Chevrolet
Founded in 1911 in Detroit, Chevrolet is now one of the world's largest car brands, doing business in more than 140 countries and selling more than 4.5 million cars and trucks a year. Chevrolet provides customers wîth fuel-efficient vehicles that feature spirited performance, expressive design, and high quality. More information on Chevrolet models can be found at www.chevrolet.com.
Source - Chevrolet
For more information and related vehicles, click
here
CHEVROLET TAHOE AND SUBURBAN DEMAND EXCEEDING EXPECTATIONS
• All-new full-size SUVs leaving dealer lots as soon as they arrive
DETROIT – The all-new 2015 Chevrolet Tahoe and Suburban are once again proving why they are the segment leaders with demand for the updated SUVs outpacing expectations. Chevrolet created the SUV segment with the Suburban in 1935, and has been the sales leader in the full-size SUV market ever since. Today, the average turn rate, or how quickly it takes a particular vehicle to sell after it is delivered to the ...[Read more...]
2015 CHEVROLET TAHOE AND SUBURBAN PRICING ANNOUNCED
DETROIT – Chevrolet is looking to continue its full-size utility leadership position with the introduction of the all-new 2015 Chevrolet Tahoe and Suburban. Combined Chevrolet and GMC share almost 74 percent market share of the large utility segment, with Tahoe the segment leader. The all-new Chevrolet Tahoe and Suburban have been designed to be more functional and refined, while offering more safety features and a greater range of advanced technologies for today's connected customers....[Read more...]
2015 CHEVROLET AND GMC BIG SUVS GET BETTER GAS MILEAGE
• Tahoe, Suburban and Yukon models achieve nearly 10 percent gain on highway
DETROIT – The new 2015 full-size SUVs from Chevrolet and GMC go farther on a tank of gas than outgoing models, raising highway fuel economy by nearly 10 percent. The Chevrolet Tahoe and Suburban and GMC Yukon and Yukon XL with the standard 5.3L engine get an EPA-estimated 16 mpg in the city and 23 mpg on the highway with two-wheel drive – a nearly 10 percent increase in highway mileage over the previ...[Read more...]
SECURITY TOP OF MIND FOR 2015 CHEVROLET TAHOE
• Anti-theft advances and 360 degrees of safety designed for owners' peace of mind
DETROIT – Customers of the 2015 Chevrolet Tahoe will get a vehicle that offers a new level of security and one designed to deter thieves who target vehicle parts. Thwarting theft was a design focus of Chevrolet's full-size SUVs. New standard features include a steering column lock that deters push-away and tow-away theft – a significant portion of today's stolen vehicle incidents; side cut keys...[Read more...]
A Designer Tour: 2015 Tahoe, Suburban Exteriors
New looks on Chevrolet SUVs convey greater functionality, technology, refinement DETROIT – In a video walk-around, Chevrolet exterior designer Alexandre Henriques discusses how the design of the all-new 2015 Chevrolet Tahoe exterior is more refined and precisely sculpted. Not a single exterior sheet metal panel or lighting element is shared with Chevrolet's full-size pickups. Henriques describes how the designs of the all-new Tahoe and Suburban forge a new presence for Chevr...[Read more...]
2015 GMC CANYON PRICING STARTS AT $21,880
• Signature LED lighting, rear vision camera among standard equipment
DETROIT – Pricing for the all-new 2015 GMC Canyon mid-size pickup will start at $21,880, including a $925 dealer freight charge, GMC announced today. 'The all-new Canyon provides a one-two punch that customers tell us they've been waiting for,' said Canyon Marketing Manager Kenn Bakowski. 'Now they can get a premium vehicle in terms of styling, features and technology, with all the inherent capabilities and...[Read more...]
CRAFTSMANSHIP DEFINES ALL-NEW 2015 CADILLAC ESCALADE
◾Precisely crafted interior with more technology ◾Emotional design evolution complemented by quieter cabin, smoother performance and more efficient powertrain ◾Higher levels of luxury, with sophisticated new technology for safety and connectivity DETROIT – From its introduction in 1999, the Cadillac Escalade quickly became the standard among luxury SUVs with a formula of bold design, powerful capability and luxurious accommodations. The all-new 2015 Escalade takes design and technic...[Read more...]
2014 Sierra Denali Pairs High-Tech Luxury And Capability
DETROIT – An all-new 2014 Sierra 1500 Denali full-size pickup arrives this fall with an available 6.2L EcoTec3 V-8 that will produce an estimated 420 horsepower and 450 lb-ft of torque, the most power and torque of any light duty truck engine. Final SAE-rated power and torque numbers will be available later this year. Now entering its third generation, the Sierra Denali is the most luxurious and technologically advanced GMC half-ton pickup. Sierra's 6.2L V-8 will also be available f...[Read more...]
2014 Sierra'S New 4.3L Tops In Standard V-6 Pickup Torque
When the all-new 2014 GMC Sierra full-size pickup arrives this summer, its standard 4.3L EcoTec V-6 it will offer the most torque of any standard V-6 in the segment – 305 lb-ft (413 Nm). Buyers will choose from three new, advanced EcoTec3 engines – a 5.3L available at launch, followed by the 4.3L and 6.2L versions available later this year. All are designed specifically for the high trailering and hauling demands unique to truck buyers. Torque is the turning force that generates off-the-li...[Read more...]
CHEVROLET TOP PERFORMANCE BRAND ON TRACK AND STREET
Reinforcing the brand's success on the street and track, Chevrolet today showcased its new line of performance cars – including the all-new Camaro Z28, Corvette Stingray and SS Performance Sedan – at the New York International Auto Show. In 2012, Chevrolet accounted for one of four performance cars sold in the United States, and secured the Manufacturer's championships in NASCAR, ALMS, IndyCar, and Grand Am. Chevrolet the winningest name in motorsports for 2012 Chevrolet last yea...[Read more...]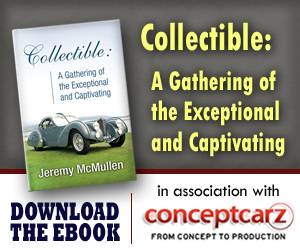 Chevrolet
Monthly Sales Figures
Volume
July 2014
175,155
June 2014
188,567
May 2014
205,010
April 2014
181,648
March 2014
179,681
February 2014
153,913
January 2014
119,089
December 2013
153,493
November 2013
145,089
October 2013
155,214
September 2013
127,785
August 2013
187,740
(More Details)
© 1998-2014. All rights reserved. The material may not be published, broadcast, rewritten, or redistributed.