Image credits: © Acura.
2013 Acura RLX Urban Luxury Sedan news, pictures, specifications, and information

Tweet
ACURA TO DEBUT CUSTOM PERFORMANCE SEDANS AT SEMA
◾Acura demonstrates tuner potential of RLX Luxury Performance Sedan and ILX Compact Luxury Sedan using Acura Genuine Accessories and top aftermarket brands

Acura today unveiled three customized sedans at the 2013 Specialty Equipment Market Association (SEMA) show in Las Vegas, including the Acura RLX VIP Sedan, created by Evasive Motorsports, the RLX Úrban Luxury Sedan and Street Performance ILX, both created by MAD Industries.

'How better to amp up the inherent luxury, excitement and prestige of the Acura Brand than to partner wîth the enthusiast crowd and create these custom RLX and ILX sedans,' said Mike Accavitti, senior vice president of Auto Operations. 'SEMA is where we go to add that little bit of spice that brings out the true performance character in our Acura lineup.'


Acura engaged MAD Industries and Evasive Motorsports, both located in Southern California, to use Acura sedans as the platform to create even more exciting and dynamic custom vehicles.

2014 Acura RLX VIP Sedan
Evasive Motorsports created an Acura RLX VIP Sedan that is equally comfortable for daily commuting, or as a stylish upgrade for an evening on the town. The design includes a custom carbon fiber front bumper lip and vents, a modified rear bumper and fabricated exhaust system wîth titanium tips. Chargespeed side skirts combined wîth a deck lid spoiler and splash guards from Acura Genuine Accessories round out the body modifications. Nano-Fusion Film is used to protect paint on the front end. The wheels are 21-inch Advan F15 models wrapped in 245/35ZR-21 Continental ExtremeContact DW tires, both contributing to the VIP look. Prototype Tein Street Flex coilovers allow lowering of the RLX body. Four-pot Project Mu calipers and brake pads, and Evasive-spec brake rotors sit behind the front wheels. In the cabin, custom neck pillows wrapped in Jordan Brand-inspired elephant print add luxury and style.


Vital Stats

---

6-speed Automatic
Powertrain Modifications

◾Custom Evasive Motorsports exhaust
◾Quad titanium exhaust tips

Chassis/Suspension Modifications

◾21 x 9-inch (+35mm offset) AVS Model F15 wheels
◾245/35ZR-21 Continental ExtremeContact DW tires
◾Prototype Tein Street Flex Coilovers
◾Project Mu 4-piston big brake kit
◾Project Mu NS400 brake pads
◾Custom Evasive-spec brake rotors
Exterior Modifications
◾Custom carbon fiber front chin spoiler
◾Custom carbon fiber front bumper vents
◾Chargespeed carbon fiber side skirts
◾Acura Genuine Accessories deck lid spoiler
◾Acura Genuine Accessories splash guard set
◾Muteki SR48 Lugs
◾S&A Design vinyl stickers
◾Nano-Fusion paint protection film

Interior Modifications
◾Custom Jordan Brand-inspired elephant print neck pillows

2014 Acura RLX Úrban Luxury Sedan
The 2014 Acura RLX Úrban Luxury Sedan, by MAD Industries, is designed to appeal to the driver lòòking for a performance luxury sedan for every day needs. For the exterior, an Acura Genuine Accessory decklid spoiler and 3M 1080 Scotchprint wrap film, in brushed black metallic wîth gloss black accents, create a bold but refined look. 3M Color Stable window film completes the appearance creating a modern urban style. Silver 22-inch Niche wheels wrapped in Nitto Invo tires add an aggressive element to the stance. Complementing the wheels, MPG custom satin black caliper covers finish off the exterior details. Inside, a contemporary feel is created by 3M brushed black metallic film door and trim accents.


Chassis/Suspension Modifications
◾22 x 9-inch Niche Apex-M125 silver & machined wheels
◾265/30ZR-22 Nitto Invo luxury sport performance tires
◾MPG Custom satin black caliper covers

Exterior Modifications
◾Acura Genuine Accessories deck lid spoiler.

Interior Modifications
◾3M 1080 Scotchprint wrap film series in brushed metallic - 1080-BR212


Acura Street Performance ILX
The Acura Street Performance ILX, by MAD Industries, is designed to appeal to the enthusiast lòòking for a fun car that feels at home on city streets or a curvy mountain pass. Wrapped in matte copper metallic and accented by matte charcoal metallic 3M Scotchprint 1080 film, the ILX stands out from the crowd. Acura Genuine Accessories aero kit is tastefully matched to a set of 19-inch TSW Max wheels wrapped in Nitto NT05 Max high performance tires. Tein Super Street coilovers give the ILX an aggressive stance while improving dampening during spirited driving. Únder the hood, a supercharger kit from CT Engineering and an ECÚ tune wîth Hondata's FlashPro helps the ILX's 2.4-liter Inline-4 pump out 250 wheel horsepower. The prototype SP Elite exhaust from Greddy adds a throaty exhaust note.

Powertrain Modifications
◾CT Engineering supercharger kit
◾CT Engineering intake
◾Hondata FlashPro
◾Greddy SP Elite prototype exhaust
◾K&N high performance air filter
◾AMSOIL Dominator motor oil

Chassis/Suspension Modifications
◾19 x 8.5 TSW Max matte black wheels
◾245/35R-19 Nitto NT05 Max tires
◾Tein Super Street coilovers
◾Stoptech Big Brake kit
◾MPG custom satin black caliper covers


Exterior Modifications
◾3M 1080 Scotchprint wrap film: copper metallic 1080-M229 and charcoal metallic 1080-M211 installed by Paradise Moterwerks
◾PIAA 9006 low beam and 9005 high beam Extreme White headlight bulbs. H11 fog lamps and Terra LED dome light bulbs.
◾Acura Genuine Accessories front underbody spoiler
◾Acura Genuine Accessories side underbody spoiler
◾Acura Genuine Accessories rear underbody spoiler
◾Acura Genuine Accessories deck lid spoiler
◾Acura Genuine Accessories body side molding

Interior Modifications
◾CT Engineering short-shift kit
◾Acura Genuine Accessories illuminated door sill
◾Acura Genuine Accessories trunk tray

About Acura
Acura offers a full line of technologically advanced performance luxury vehicles through a network of 275 dealers within the Únited States. The Acura lineup features six distinctive models including the RLX luxury flagship sedan, the TL performance luxury sedan, the TSX Sport Wagon and sedan, the ILX compact luxury sedan, the RDX luxury crossover SÚV, and the all-new MDX luxury sport utility vehicle.
Source - Acura
Fresh power for an established winner – the new Audi A6 and A6 Avant
• Prof. Dr. Ulrich Hackenberg: 'The Audi A6* represents innovative technology and Audi's premium claim'
• New engines make the A6 family even more efficient and powerful
• New infotainment and assistance systems set standards
The winner in the business class has just gotten better – Audi has thoroughly updated the A6 family. New engines, transmissions and headlights, plus a new infotainment system make the Sedan and Avant more efficient, more powerful, more attractive...[Read more...]
AUDI ANNOUNCES 2015 MODEL YEAR VEHICLES AND PRICING
- Building on the momentum of 42 consecutive months of record sales, Audi continues with across-the-board improvements for 2015 models - More standard features and available options on 2015 Audi model year vehicles - Audi recently introduced the newly redesigned 2015 A8 model line, including a more powerful engine and new design elements Model Year 2015 Suggested Retail Prices & Retail Release Dates Continuedly 2, 2014 – Audi today announced its vehicle lineup for the 2015 Model Year, inc...[Read more...]
BMW X4 SPORTS ACTIVITY COUPE AND M4 CONVERTIBLE MAKE WORLD DEBUT AT 2014 NEW YORK INTERNATIONAL AUTO SHOW
◾New BMW 4 Series Gran Coupe and BMW ALPINA B6 xDrive Gran Coupe to make North American debuts ◾Updated BMW X3 Sports Activity Vehicle also makes North American debut including first BMW Advanced Diesel X3 model for the US ◾BMW Concept X5 eDrive showcases new dimension of BMW EfficientDynamics technology Woodcliff Lake, NJ – April 3, 2014 6:00pm EDT/3:00pm PDT. . . The all-new BMW X4 Sports Activity Coupe as well as the BMW M4 Convertible make their world debuts at the 2014 New Yor...[Read more...]
BMW PERFORMANCE PARTS NOW AVAILABLE FOR X5 SPORTS ACTIVITY VEHICLE
Woodcliff Lake, NJ – February 11, 2014. . . At the 2014 Chicago Auto Show,BMW of North America today announced that just four months after the new third-generation BMW X5 arrived in US showrooms, it will offer a full complement of BMW M Performance Parts. BMW M Performance Parts are accessories now available for a wide variety of current models that enable the enthusiast to tailor their BMW to their individual tastes with a sporty, track-inspired character. As with M Performance Parts...[Read more...]
Audi announces 2014 Model Year vehicles and pricing
• Audi momentum continues with multiple new and freshened models for the 2014 Model Year • The introduction of the Audi RS 7, SQ5,expansion of the R8 model line, and the addition of four new TDI® clean diesel models highlights a robust choice of new product offerings Audi today announced its complete lineup for the 2014 Model Year, including full line pricing and numerous vehicle additions and enhancements. Continuing its growth strategy with a focus on balanced performance solutions – ...[Read more...]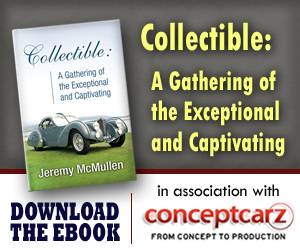 Acura
Monthly Sales Figures
Volume
November 2014
14,857
October 2014
15,427
September 2014
13,832
August 2014
15,487
July 2014
12,480
June 2014
11,206
May 2014
14,675
April 2014
14,122
March 2014
15,580
February 2014
11,545
January 2014
10,823
December 2013
16,034
(More Details)
© 1998-2014. All rights reserved. The material may not be published, broadcast, rewritten, or redistributed.