1974 Chevrolet Laguna news, pictures, specifications, and information

Tweet
Chevrolet produced the Chevelle Laguna, a mid-sized automobile, from 1973 through 1976. The 1973 Laguna was available as a coupe, sedan and station wagon. From 1975 through 1976, the lone body style was a Colonnade coupe and it served as the top-luxury series vehicle atop the Malibu Classic line. The line was made famous by NASCAR driver Cale Yarborough who won the first two of three consecutive Winston Cup Championships behind the wheel of a Chevelle Laguna.

For 1974, approximately 21,902 examples of the Laguna were produced. They had a base price of $3,720 and were powered by a 5.7 liter V8 offering 145 horsepower. The most powerful engine choice was the detuned - SAE rated - 454 CID V8 rated at 235 horsepower.

The interior was patterned cloth and vinyl (or all-vinyl) with woodgrain vinyl accents on the dash. They rode on GR70-15/B steel-belted radial tires and full wheel covers. There were dual unit taillights and a custom eggcrate grille. There were square rally lights at both ends, a nerf-bar bumper, and louvered 'coach' window styling. Mechanical features included heavy-duty Pliacell shock absorbers, radial-tuned suspension, and variable-ratio power steering.

The Type S-3 had Type S-3 nameplates at the grille center and behind the front wheels. There were engine call-out decals above side markers. There were body color twin Sport mirrors (the left was remote-controlled) and rode on red or white stripe radial tires. Inside with full instrumentation with round faced gauges, a four-spoke steering wheel, and body color reveal moldings.
By Daniel Vaughan | Nov 2013
This Chevrolet Laguna Coupe is a Type S3 and is powered by a 400 cubic-inch V8 engine. It has air conditioning, power windows and power brakes. The car was special built for television.
By Daniel Vaughan | Nov 2013
For more information and related vehicles, click
here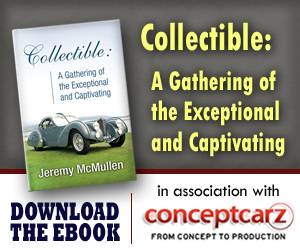 Similarly Priced Vehicles from 1974
Fiat 131 ($3,958-$3,958)
Ford Ranchero ($4,420-$4,420)
Chevrolet Chevelle ($3,049-$4,500)
Chevrolet Monte Carlo ($3,885-$4,127)
MG MGB MKIII ($3,925-$4,325)
Pontiac Firebird ($3,335-$4,446)
Ford Torino ($3,175-$4,375)

Average Auction Sale: $3,500
Chevrolet
Monthly Sales Figures
Volume
August 2014
185,930
July 2014
175,155
June 2014
188,567
May 2014
205,010
April 2014
181,648
March 2014
179,681
February 2014
153,913
January 2014
119,089
December 2013
153,493
November 2013
145,089
October 2013
155,214
September 2013
127,785
(More Details)
© 1998-2014. All rights reserved. The material may not be published, broadcast, rewritten, or redistributed.