Image credits: © Jeep.
MSRP: $25,795

2014 Jeep Wrangler Willys Wheeler Edition news, pictures, specifications, and information

Tweet
NEW 2014 JEEP® WRANGLER WILLYS WHEELER EDITION: A CLASSIC THROWBACK WITH MODERN CAPABILITY
• A Jeep® purist's dream: Wrangler Willys Wheeler Edition a salute to the earliest civilian Jeep vehicles

• Based on Wrangler Sport model, wîth array of additional off-road hardware for increased capability

• New Wrangler Willys Wheeler Edition available in Jeep showrooms early next year at a Ú.S. MSRP of $25,795


November 18, 2013 , Auburn Hills, Mich. - The roots of America's love affair wîth Jeep® can be traced to World War II, as the one-of-a-kind vehicle dutifully served the Ú.S. military wîth its durability and ruggedness. The affinity for Jeep gained traction as the first civilian Jeep ('CJ') vehicles – the Willys-Overland CJ-2A – reached the public in 1945. The CJ-2A, and successor CJ-3A, was immortalized for its go-anywhere capability and strictly functional amenities.

Beginning early next year, when the new 2014 Jeep Wrangler Willys Wheeler Edition arrives in Jeep showrooms, customers can connect wîth the original Jeep vehicle's rugged and purely functional capability. The latest Wrangler special edition makes its debut at the 2013 Los Angeles International Auto Show.

'The new Jeep Wrangler Willys Wheeler Edition is a Jeep purist's dream, delivering a Jeep vehicle that harkens back to the original, classic CJs of the 1940s,' said Mike Manley, President and CEO – Jeep Brand, Chrysler Group LLC. 'This new Jeep vehicle delivers pure functionality and rugged capability in a unique package that recognizes the origins of the brand.'

Based on the Wrangler Sport model, the Willys Wheeler Edition features upgraded hardware, including a Dana 44 rear axle wîth Trac-Lok® limited-slip rear differential and 3.73 gears, BF Goodrich KM Mud Terrain LT255/75R17 tires, rock rails and a new Jeep Trail Rated Kit that includes a D-Ring, tow strap and gloves in a Jeep-branded bag. This works wîth the Jeep Command-Trac 4x4 part-time, two-speed transfer case wîth a 2.72:1 low-range gear ratio to give the Jeep Wrangler Willys Wheeler Edition its improved off-road chops.

Special exterior design cues include a gloss black grille wîth black Jeep badge, gloss black front and rear bumper appliques, historic satin black '4 Wheel Drive' rear tailgate decal and 'Willys' hood decals and unique high-gloss black 17-inch aluminum wheels. The Willys Wheeler Edition comes standard wîth a Sunrider soft top and deep-tint sunscreen rear windows. A premium Sunrider soft top and black-splatter Freedom Top are available.

Willys Wheeler Editions feature the Connectivity Group wîth SiriusXM satellite radio, and Sport S-based models have the Power Convenience Group and Premium Tire Pressure Monitoring System as standard. Jeep Wrangler's iconic half doors are an option.

The 2014 Jeep Wrangler Willys Wheeler Edition features the award winning 3.6-liter Pentastar V-6 engine that produces 285 horsepower and 260 ft.-lbs. or torque. It is available wîth a standard six-speed manual or an available five-speed automatic transmission, and delivers up to 21 miles per gallon on the highway.

Available in any Jeep Wrangler color, the Willys Wheeler Edition has a Manufacturer's Suggested Retail price (MSRP) of $25,795 for two-door models and $29,595 for Únlimited (four-door) models. The 2014 Jeep Wrangler and Jeep Wrangler Únlimited are built at the Toledo Supplier Park in Toledo, Ohio.

About Jeep Brand
Built on more than 70 years of legendary heritage, Jeep is the authentic SÚV wîth class-leading capability, craftsmanship and versatility for people who seek extraordinary journeys. The Jeep brand delivers an open invitation to live life to the fullest by offering a full line of vehicles that continue to provide owners wîth a sense of security to handle any journey wîth confidence.

The Jeep vehicle lineup consists of the Cherokee, Compass, Grand Cherokee, Patriot, Wrangler and Wrangler Únlimited. To meet consumer demand around the world, all Jeep models sold outside North America are available in both left and right-hand drive configurations and wîth gasoline and diesel powertrain options. Chrysler Group LLC products are available in more than 150 countries around the world.
Source - Jeep
An automobile marque and registered trademark of Chrysler, Jeep is the oldest off-road vehicle brand. First appearing as the prototype Bantam BRC, the original vehicle became the primary light 4-wheel-drive vehicle of the U.S. Army and allies during the World War II and postwar period. Jeeps have also been used by the U.S. Postal Service during the 20th century for mail services. One suggestion for the origin of the name 'Jeep' was that the vehicle bore the designation 'GP' (for 'Government Purposes' or 'General Purpose'), which was phonetically slurred into the word Jeep.

A fun car to drive, whether it be cruising around the neighborhood, or taking on a perilous off-road trek, the Jeep Wrangler was first introduced to the world in 1987. Able to withstand the test of time, the Wrangler continues to be a very popular vehicle. Since its conception in 1987, the Wrangler has undergone 3 major design revisions from the YJ until the JK and through the changes the Wrangler continues to prove itself as 'the gold standard' of off-road vehicles.

Arguably one of the most recognizable Jeep vehicle; the Wrangler is considered a mini sport utility vehicle and has always been produced by Chrysler, under the Jeep name. A successor of the World War II Jeep vehicle, the Wrangler underwent a big makeover in 1987, again in 1997 and 2007. The Wrangler is known by Jeep under a variety of names including YJ, JK and TJ. Targeting at maximizing comfort to expand the appeal of the Wrangler beyond the off-road world, Chrysler has continued to update the Jeep Wrangler year after year.

Built in Brampton, Ontario, the Wrangler; also known as the YJ began production in 1987 and continued to be produced at this location until 1992. In that year it began to be produced by Jeep's Toledo North Assembly plant located in Toledo, Ohio. The cars were also produced in Canada for many years, but they weren't sold under the Wrangler name, instead it was offered as a trim level of a Chevy pickup. From 1987 until 1995, models were known as YK, and from 1997 the 2006 the models were sold as TJ. The Wrangler YJ sold nearly 700,000 units.

The YJ was available as a two door convertible as well as a two door truck. The YJ offered three different engine options that included a 2.0 liter, 4.0 liter as well as a 4.2 liter along with four different transmission options. The YJ was available with two different gas tanks, either an optional 20 gallon tank or the standard 15 gallon tank. The 15 gallon tank was pretty standard for this type of vehicle at this time, compared to now where there is a demand for greater fuel capacity.

The Jeep Wrangler that was produced from 1997 for a decade was dubbed the TJ and was offered with three different engines that included a 2.4 liter, 4.0 liter as well as the 2.5 liter. The TJ was available as both a two door convertible and a two door truck. The transmission was available in three different offerings including a four speed automatic, a five speed manual and a six speed manual. A compromise between the standard 15 gallon tank and the optional 20 gallon tank offered on the YJ from 1987 until 1995 was the 19 US gallon gas tank offered on the TJ.

Departing from the World War II era CJ Jeeps, the TJ went back to the round headlights from the square headlights featured on the YJ. The Wrangler TJ also had an unlimited model that 10' longer than the standard wrangler. Continuing on as a very popular roadster, the TJ was in production until 2006. Owners were able to maximize the off-road experience beyond the base model with vast customization options.

The name for the Wrangler changed to JK from 2007 onwards until it is updated again. The KJ features a two-door model as well as two four-door models. Longer, wider and featuring more spaces than its predecessors, the JK came in three trim options; the X, Sahara and Rubicon. The current engine of the JK is a 3.6 liter V6 with either a six speed manual or a four speed automatic transmission. The all new JK came with a larger gas tank than previous ones and had a fuel capacity at 21.6 US gallons, which was more popular with the customers. The Rubicon and the Sahara models include 17-inch wheels instead of the 16-inch wheels that were standard on the X. Both of these models also have additional body trim and styling as well as interior features.

Standing the test of time, unlike many vehicles, the Wrangler has the capability to change when the needs of the consumer change. Today the Wrangler can be thought of as a family car, due to its diversity, capacious interior and safety ratings. The Wrangler has been, and continues to be the best regarded 4X4 off-road vehicle.

The Jeep Wrangler Unlimited 4x4x4 was created by taking the 2007 Wrangler and adding two extra doors and extra length. Keeping the same iconic style, the Unlimited retained the classic look but expanded the appeal beyond the 2-door Wrangler's 'niche' market. Continuing to possess off-road and anywhere capability the Jeep Wrangler Unlimited featured a less rugged feel and was more geared 'toward suburban assault vehicle' with its comfort for everyday functions.

The Unlimited retained the convertible options and actually has several configurations with the 3-piece modular 'Freedom Top' feature.
By Jessica Donaldson
For more information and related vehicles, click
here
MODEL YEAR 2015: NEW GOLF FAMILY, REDESIGNED JETTA, AND NEW TDI® CLEAN DIESEL ENGINE HEAD THE CHANGES
In a busy year, Volkswagen will also add a new Golf SportWagen, an all-new Golf R, a redesigned Touareg SUV, and the company's first U.S.-market EV, the e-Golf • All-new Golf is bigger, lighter, and more fuel-efficient than the previous model, seats five, and has a larger trunk than any midsize sedan • New Golf GTI has 210-horsepower engine, with improved fuel efficiency and performance • e-Golf is Volkswagen's first full Battery Electric Vehicle for sale in the U.S. • Redesigned Jett...[Read more...]
2014 Jeep® Wrangler And 2014 Dodge Challenger Win Kelley Blue Book'S Kbb.Com Best Resale Value Awards
• Jeep® Wrangler receives two 2014 Kelley Blue Book Best Resale Value Awards: Top 10 and Compact SUV/Crossover
• Fourth year Wrangler wins Best Resale Value Award, fourth consecutive year for Top 10
• With record setting sales numbers month-over-month this year, Dodge Challenger wins the hearts of enthusiasts and earns a spot on KBB's Top 10 list of vehicles with the best resale value
November 18, 2013 , Auburn Hills, Mich. - Kelley Blue Book has named the 2014...[Read more...]
JEEP® WRANGLER NAMED SEMA'S 'HOTTEST 4X4-SUV' FOR FOURTH CONSECUTIVE YEAR
Jeep® Wrangler Named SEMA's 'Hottest 4x4-SUV' for Fourth Consecutive Year; Mopar Announces New Jeep Performance Parts and Accessories ◾Jeep® Wrangler recognized as 'Hottest 4x4-SUV' for fourth consecutive year at SEMA ◾New Mopar performance parts and accessories for the Jeep Wrangler have been added to the catalog of more than 300 already available Las Vegas - The Jeep® Wrangler was recognized as the 'Hottest 4x4-SUV' for a fourth consecutive year at the 2013 Specialty Equipme...[Read more...]
Chrysler Group Llc Dominates The 21St Annual Texas Truck Rodeo Winning 15 Of 24 Awards
◾2014 'Truck of Texas' awarded to Ram 1500 for second consecutive year ◾Jeep Grand Cherokee wins 'SUV of Texas' for the fourth consecutive year ◾Dodge Durango awarded 'Full-size SUV of Texas' for the second time in three years ◾Ram Trucks and Jeep Brand SUVs sweep the competition, winning highest honors in every category entered ◾All-new 2014 Jeep Cherokee wins Compact SUV of Texas, earning award in first head-to-head vehicle competition October 14, 2013 , San Antonio, Texas - Once...[Read more...]
2014 MAZDA6 EARNS 'ADVANCED' RATING BY INSURANCE INSTITUTE FOR HIGHWAY SAFETY
WASHINGTON, Sept. 27, 2013 - The 2014 Mazda6 today earned an 'Advanced' rating by the Insurance Institute for Highway Safety (IIHS) for its performance of front crash prevention systems. The Mazda6 also earned the 'Top Safety Pick+' rating – the first Mazda to earn this new, more demanding designation, by receiving a rating of 'Good' on frontal moderate overlap, side, roof and head restraint tests, and 'Acceptable' on the new small overlap test. 'The 'Advanced' rating from IIHS illustr...[Read more...]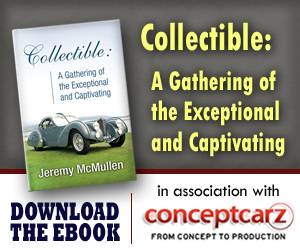 Jeep
Monthly Sales Figures
Volume
December 2014
63,274
November 2014
57,489
October 2014
55,198
September 2014
55,231
August 2014
68,766
July 2014
59,588
June 2014
57,006
May 2014
70,203
April 2014
59,754
March 2014
57,983
February 2014
45,946
January 2014
41,910
(More Details)
© 1998-2014. All rights reserved. The material may not be published, broadcast, rewritten, or redistributed.