Image credits: © Kia.
2014 Kia GT4 Stinger Concept news, pictures, specifications, and information

Tweet
KIA SHOCKS THE MOTOR CITY WITH REAR-DRIVE GT4 STINGER CONCEPT
◾High-Powered Sports Car Focused on Connection Between Driver and Machine Makes World Debut at 2014 North American International Auto Show
◾2+2 seating configuration, 315 turbocharged horsepower and six-speed manual transmission make GT4 Stinger a true enthusiast's machine
◾GT4 Stinger was conceived by the 'gearheads' in Kia's Irvine, Calif., design studio, birthplace of iconic concept vehicles such as the Track'ster and Cross GT

DETROIT, Jan. 13, 2014 - Hearkening back to the glory days of purebred, affordable sports cars, Kia Motors America (KMA) today unveiled the brand's most aggressive concept car ever when wraps came off the GT4 Stinger at the North American International Auto Show (NAIAS). Kia's eye-catching design language moves in a bold new direction wîth the introduction of the GT4 Stinger. The concept pushes the boundaries of performance wîth a rear-drive 2+2 sports car that places man and machine in harmony on the road or track. It comes as no surprise that the GT4 Stinger is the wild style child of Kia's California design team, home to its 2012 predecessor, the Track'ster concept. And like the Track'ster, the GT4 Stinger's racy appeal is more than skin deep.

'Driving enjoyment was the number one priority in designing the GT4 Stinger,' said Tom Kearns, chief designer, Kia Design Center America (KDCA). 'It's an authentic 2+2 sports car that can turn heads as a daily driver while also being right at home on the track. It's about purity, simplicity and timelessness. The GT4 Stinger is a throwback to days when driving a car was a visceral experience that wasn't muted by electronic gimmickry.'

Emboldened by the brand's on-track success in the Pirelli World Challenge racing series wîth a pair of turbocharged, GTS-class Optimas, Kia's Ú.S. design team approached the GT4 Stinger project wîth an eye toward weight reduction, functionality and pure driving enjoyment. The concept shuns the luxury trappings of a traditional Grand Touring car and embraces the elemental experience of truly engaging wîth the vehicle. 'If anyone were to ask if Kia has the credibility to build a car like the GT4 Stinger,' noted Kearns. 'I would simply point out that Kia races - and wins - against some of the world's most legendary performance brands.'

Kia Racing and partner Kinetic Motorsports captured the Grand-Am Continental Tire Sports Car Challenge Drivers and Team Championships in 2012 wîth the Forte Koup and are currently preparing the turbocharged Optimas for their third season of duty in the Pirelli World Challenge in 2014 following a second-place finish in the Manufacturer's Championship last year.

Power, Poise and Proven Performance
Beneath the low wedge of the GT4 Stinger's hood resides a tuned version of Kia's proven 2.0-liter turbocharged gasoline direct injected (T-GDI) four-cylinder engine putting out an impressive 315 horsepower. 'Our Optima racecars use the same engine and can produce more than 400 horsepower,' said Kearns. 'So why not infuse our concept wîth the kind of power that will make people take notice?'

That power is put to the ground via a close-ratio six-speed manual transmission driving the rear wheels, which are wrapped in 275/35R-20 Pirelli P-Zero performance tires. Staggered 235/35R-20 Pirelli P-Zeros nestle beneath the front fenders, ensuring loads of corner-carving grip. Custom 20-inch aluminum center-lock wheels feature carbon fiber inserts for strength and weight reduction. Tucked inside the massive wheels are Brembo Gran Turismo two-piece 15-inch cross-drilled rotors and four-piston calipers wîth plenty of stopping power.

Únderpinning the GT4 Stinger's sculpted 'Ignition Yellow' body is a custom chassis wîth independent double wishbone suspension. With a shorter wheelbase (103.1 inches) and overall length (169.7 inches) than a Forte sedan, a width (74.4 inches) greater than a Cadenza, and a swooping roofline nearly nine inches lower (49.2 inches) than a Rio subcompact, the GT4 Stinger cuts a menacing figure. It tips the scales at a scant 2,874 pounds, and weight distribution is spread nearly perfectly at 52 percent up front and 48 percent at the rear. The GT4 Stinger also features a quick-ratio §teering rack for direct feedback and uncompromised control.

Simplicity By Design

Fans of Kia's design language, set by Kia Motors Corporation president and chief design officer Peter Schreyer, will immediately recognize key styling elements of the GT4 Stinger. 'We gave the car a shrink-wrapped appearance,' says Kearns. 'It's as if the body panels were formed around the chassis instead of merely welded to it.' In silhouette, the GT4 Stinger is simple yet powerful. The latest iteration of the signature Kia grille rests low to the ground for maximum engine cooling and cold-air induction. The grille surround glows white and features a multi-layered, satin-black border, a theme found throughout the car. Flanking the grille on both sides are vertical LED headlamps, and front-brake cooling vents intricately molded into the bumper provide a clean, smooth appearance. A carbon fiber front splitter mounted below the bumper provides added down force for the car at high speed to keep the GT4 Stinger's front tires firmly planted to the tarmac.

The long hood gently rises to meet the cowl. Two chrome accent pieces add visual interest to the otherwise ripple-less pond of Ignition Yellow sheet metal. The hood closely embraces the front wheel arches, creating two protruding muscular fenders above the front tires. The result is a pronounced edge at the vehicle's shoulders that eventually becomes the belt line.

Continuing around the car, the transparent A-pillars provide a more than 270-degree view from the driver's seat. The layered slots cut into the pillars reduce weight while improving outward visibility. Paying homage to the iconic Soul, the greenhouse design provides an aggressive side profile. 'It's as if the GT4 Stinger is wearing wrap-around sunglasses,' notes Kearns. Similar to the Soul, the roof of the GT4 Stinger appears to 'float' from the C-pillars. Along the rocker panels are satin black accent pieces wîth integrated functional cooling ducts to enhance air flow to the rear brakes.

Around back, the body widens to cover the large 275-series Pirelli rubber. The glass hatch opens to reveal a built-in storage compartment and rear strut-tower brace. The LED taillights illuminate from inside the outer edge of a blacked-out panel just above the dual exhaust ports in the rear bumper.

The interior is purposeful in design and practical in nature. A pull of the billet-aluminum door handles reveals incredibly lightweight doors, but their generous width makes dropping into the molded leather race-inspired bucket seats a breeze. There is no carpet, only a rubber floor mat underneath the billet-aluminum pedals. Front and center to the driver is a thick D-shaped §teering wheel and red LED-illuminated instrument panel wîth large tachometer and gear indicator. In keeping wîth the track theme and taking inspiration from sports and competition cars of the past, interior door handles have been replaced by red-stitched pull straps. In fact, the GT4 Stinger makes due without the luxury of a stereo. 'The audio system starts under the hood and the speakers are the exhaust pipes,' said Kearns. Únderway, the GT4 Stinger's free-flow exhaust burbles and blurts unabashedly and is music to the ears of driving enthusiasts everywhere.

While there are currently no plans to bring the concept to production, Kia has a history of delivering production vehicles that bear a strong resemblance to the concept that preceded them, and the GT4 Stinger provides a possible and highly provocative glimpse into Kia's future. When asked who the GT4 Stinger is intended for, Kearns quips, 'It's a totally selfish design. The design team at KCDA is full of gearheads and enthusiasts, and the GT4 Stinger is the perfect car for that kind of crowd.'

About Kia Motors America
Kia Motors America (KMA) is the marketing and distribution arm of Kia Motors Corporation based in Seoul, South Korea. KMA proudly serves as the 'Official Automotive Partner' of the NBA and LPGA and surpassed the 500,000 annual sales mark for the second consecutive year in 2013 following the launch of seven all-new or significantly redesigned vehicles. KMA offers a complete line of vehicles, including the rear-drive K900 flagship sedan, Cadenza premium sedan, Sorento CÚV, Soul urban passenger vehicle, Sportage compact CÚV, Optima midsize sedan, Optima Hybrid, the Forte compact sedan, Forte5 and Forte Koup, Rio and Rio 5-door sub-compacts and the Sedona minivan, through a network of more than 765 dealers across the Únited States. Kia's Ú.S. manufacturing plant in West Point, Georgia, builds the Optima* and Sorento* and is responsible for the creation of more than 14,000 plant and supplier jobs.

Information about KMA and its full vehicle line-up is available at www.kia.com. For media information, including photography, visit www.kiamedia.com. To receive custom email notifications for press releases the moment they are published, subscribe at www.kiamedia.com/us/en/newsalert.

* The Sorento and Optima GDI (EX Trims and certain LX Trims only) and GDI Turbo are built in the Únited States from Ú.S. and globally sourced parts.
Source - Kia
BEHOLD, THE KIA GT4 STINGER…
Kia faithful will immediately notice the latest iteration of the signature grille resting mere inches from the ground. The surround glows white and is flanked by vertical LED headlamps. Front-brake cooling vents funnel air around custom 20-inch wheels. A carbon fiber front splitter mounted below the bumper provides added downforce for the car and keeps the GT4 Stinger's front tires firmly planted to the tarmac.

Únder the hood you ask? A turbocharged 2.0-liter that pumps 315 horsepower to the rear wheels.

More to come. Stay tuned.
Source - Kia
KIA MOTORS' GT4 STINGER CONCEPT AND 2014 SOUL EARN INTERNATIONAL DESIGN EXCELLENCE AWARDS
◾The Industrial Designers Society of America presents Kia with two IDEAs, honoring design excellence in Transportation category ◾Kia receives IDEA Silver for the sleekly sculpted GT4 Stinger concept car and IDEA Bronze for the distinctively hip 2014 Soul IRVINE, Calif., July 17, 2014 – Kia Motors has built a reputation for world-class design over the last several years, and recently, the Industrial Designers Society of America (IDSA) has added to the Korean brand's renown with a pair...[Read more...]
KIA RACING CARRIES CHAMPIONSHIP LEAD TO MID-OHIO SPORTS CAR COURSE FOR ROUNDS 11 AND 12 OF PIRELLI WORLD CHALLENGE
Mark Wilkins' Win in Toronto Keeps Kia atop Grand Touring Sport (GTS) Manufacturer Standings ◾No. 38 B.R.A.K.E.S. Optima turbo driver Mark Wilkins leads GTS Driver Championship by 141 points ◾Nic Jönsson, pilot of No. 36 DonorsChoose.org Optima turbo, holds third place in title chase with three doubleheader events remaining in 16-race season Irvine, Calif., July 30, 2014 – Fresh from victory, the Kia Racing team heads to Mid-Ohio Sports Car Course in Lexington, Ohio, for rounds 11 a...[Read more...]
Design takes center stage with launch of stunning all-new 2015 Nissan Murano crossover
– Resonance Concept's Breathtaking Design Comes to Life in Flagship Crossover – SAN DIEGO, Calif. – To the design team tasked with creating an all-new third generation Nissan Murano, one thing was perfectly clear: Nothing less than a return to the original's 'Wow' factor would be acceptable. The 2003 Murano more than pushed the boundaries of design, it set the tone for the emerging crossover segment with a sense of elegance and style previously reserved for luxury nameplates....[Read more...]
KIA RACING READY FOR THE 2014 PIRELLI WORLD CHALLENGE SEASON OPENER ON THE STREETS OF ST. PETERSBURG
Nic Jönsson and Mark Wilkins Return To Pilot No. 36 and No. 38 Grand Touring Sport (GTS) Class Turbocharged Optimas In Kia's Third Season of Pirelli World Challenge Competition ◾Off-season development work improves racing Optimas' handling and braking in pursuit of 2014 GTS championship ◾Kia to continue racing for a cause as No. 36 and 38 turbocharged Optimas once again feature philanthropic partners DonorsChoose.org and B.R.A.K.E.S. Teen Pro-Active Driving School Irvine, Calif., March 2...[Read more...]
SCULPTED. MENACING. FAST.
Kia's GT4 Stinger concept will be unveiled at the 2014 North American International Auto Show next week. Beneath the low wedge of the sculpted hood resides a tuned version of Kia's proven 2.0-liter turbocharged gasoline direct injected (T-GDI) four-cylinder engine pumping out an impressive 315 horsepower. The hooves hit the ground via a close-ratio six-speed manual transmission that routes power to the rear wheels where 275/35R20 Pirelli P-Zero performance tires meet the asphalt. Staggered 23...[Read more...]
2014 CHEVROLET CAMARO Z/28 PRICED AT $75,000
DETROIT – Chevrolet today announced the 2014 Camaro Z/28 will go on sale this spring with a suggested retail price of $75,000, including a $995 destination charge, but excluding tax, title, license and dealer fees. The new Z/28 is offered in five exterior colors – Red Hot, Black, Silver Ice Metallic, Ashen Gray Metallic and Summit White. Only a single option is available: A $1,150 package that adds air conditioning and a total of six audio speakers. The standard Z/28 package includes o...[Read more...]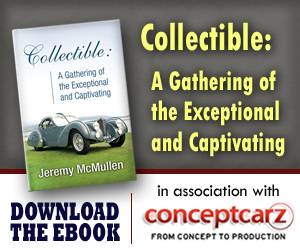 Kia
Monthly Sales Figures
Volume
December 2014
45,587
November 2014
44,936
October 2014
44,694
September 2014
40,628
August 2014
54,667
July 2014
52,309
June 2014
50,644
May 2014
60,087
April 2014
53,676
March 2014
54,777
February 2014
41,218
January 2014
37,011
(More Details)
© 1998-2014. All rights reserved. The material may not be published, broadcast, rewritten, or redistributed.