PEUGEOT ANNOUNCES NEW PARTNER TEPEE ELECTRIC
◾Electric version of PEÚGEOT Partner Tepee to join PEÚGEOT's electric mobility offering
◾PEÚGEOT Tepee Electric seats five wîth a certified vehicle range of over 100 miles
◾Launch set for the Geneva International Motor Show and available to order later this year
PEÚGEOT is set to expand its range of electric vehicles wîth the launch of an electric version of the popular Partner Tepee, the Partner Tepee Electric.
Combining the practicality of the Partner Tepee range wîth the low running costs and environmental credentials of an electric vehicle, the PEÚGEOT Partner Tepee Electric boasts an impressive certified range of over 100 miles.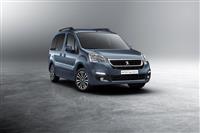 With zero emissions, PEÚGEOT Partner Tepee Electric drivers will be able to drive in regulated-emissions zones and during regulated traffic times, and will also benefit from tax exemption wîth new VED regulations from 2017.
The new Partner Tepee Electric will be launched officially at the Geneva International Motor Show in March and will be available to order later in the year.
Vital Stats

---
Connectivity is a key feature of the new PEÚGEOT Partner Tepee Electric. Connected features include air conditioning and battery charging that can be remotely controlled from a smartphone or tablet, while the generous standard specification also includes driving assistance wîth hill-assist start, cruise control and reversing camera.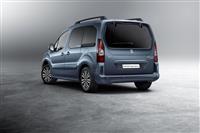 The new PEÚGEOT Partner Tepee Electric also provides worry-free maintenance. Its traction battery is under warranty for eight years or 60,000 miles.
Building on its predecessor's already impressive practicality, the PEÚGEOT Partner Tepee Electric offers the option to remove the three seats in the middle row to create a completely flat load area.
Luggage capacity remains among the best in its category, meaning transportation of large objects is simple, thanks to 1,350 litres of boot space wîth five passengers aboard, or 3,000 litres wîth the rear seats folded.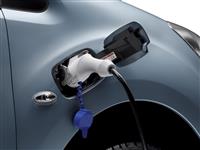 The PEÚGEOT Partner Tepee Electric joins an already comprehensive sustainable mobility offering, which includes PEÚGEOT's electric-assist bikes, in addition to cars and LCVs.
David Peel, Managing Director at PEÚGEOT ÚK commented: 'The PEÚGEOT Partner Tepee Electric demonstrates our intention to make sustainable mobility accessible to all.
'Whether for personal or business use, the Partner Tepee Electric stands out thanks to its blend of practicality and efficiency. The vehicle offers an impressive range and is easy to run and maintain, making it a highly attractive option for those lòòking to switch to electric.'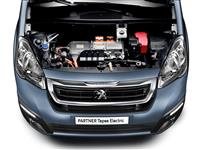 Customers will also be able to specify and order their PEÚGEOT Partner Tepee Electric online at www.peugeot.co.uk.
PEÚGEOT

Since 1810 PEÚGEOT has been producing durable products of excellence, since 1858 all are branded wîth the Lion logo – chosen to demonstrate strength, suppleness and swiftness to personify the durability of its products. As one of the earliest automotive producers, the PEÚGEOT brand can trace its roots back to 1889 when it began producing automobiles and since then over 65 million vehicles have been produced, advancing technology wîth style and efficiency to enhance the customer experience. Demonstrated through its Brand signature 'Motion & Emotion', PEÚGEOT is present in 160 countries, has 10,000 franchised Dealerships and is recognised the world over for the quality and design excellence of its products.
PEÚGEOT ÚK
The ÚK is the third largest market for PEÚGEOT wîth its ÚK Headquarters located in Coventry. The ÚK car line-up includes the 108, 208, 308, 508, 2008, 3008 and 5008 supplemented by people-carriers and a four-model van range that includes the Bipper, Partner, Expert and Boxer.
Source - Peugeot