RM Sotheby's Gathers Seven Decades Of Ferrari's Finest For Maranello Sale
By: Ferrari
---
• RM Sotheby's announces latest highlights in growing list for its 9 September sale in partnership with Ferrari • Ferrari – Leggenda e Passione to feature more than 35 of the legendary marque's most significant road and racing cars • Recent entries include a seldom-seen 1959 250 GT LWB California Spider, and a time-capsule 729 km 1985 288 GTO •
Updated list of entries for the sale available at www.rmsothebys.com
BLENHEIM, ONTARIO (11 August, 2017)
– RM Sotheby's is thrilled to announce an incredible lineup of recent entries for its single-marque Ferrari – Leggenda e Passione sale, set for 9 September in partnership with Ferrari. Held at the legendary marque's factory in Maranello, the auction celebrates Ferrari's 70th anniversary year with automotive milestones across seven decades.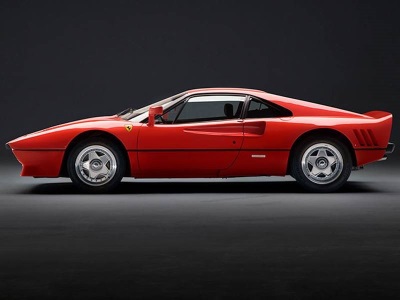 Highlights among recent entries for the exclusive event are led by a genuine, numbers-matching 1959 Ferrari 250 GT LWB California Spider by Scaglietti, chassis no. 1503 GT. One of the most desirable examples of the ultimate open Ferrari of its era, 1503 GT is offered from nearly two decades of single ownership, having seldom been shown over this time. Sporting a beautifully maintained restoration and with fascinating history, it is ready for enjoyment on the show field or the vintage rally circuit (Est. €7,500,000 - €9,500,000). Nearly 30 years down the road in Ferrari's rich heritage, we saw the first in its unparalleled series of supercars, the 288 GTO. The 1985 Ferrari 288 GTO on offer at Maranello, chassis no. 57709, is arguably one of the finest and best preserved examples in existence. The 255th of just 272 ever built, the 288 GTO is virtually as-new throughout, having been purchased by its current owner in 1993 and stored ever since. Discovered earlier this year, the car has been carefully reconditioned and is beautifully preserved inside and out. Having covered a mere 729 km, finding another example like this is simply unrepeatable, making the car's offering in September an opportunity not to be missed (Est. €3,250,000 - €4,000,000). Additional featured highlights from across the decades include: The Fifties
---
Trending News
Photo credit:
RM Sotheby's / Darin Schnabel
RM Sotheby's
posted on
conceptcarz.com
Loading............