Off-Road Success And Sporty Debut For Toyota Racing Over Weekend
By: Toyota
---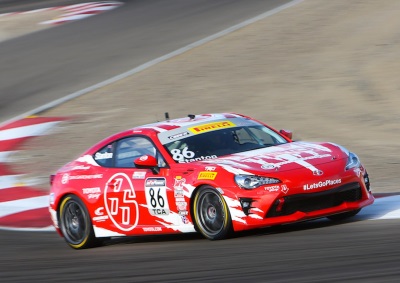 Toyota's CJ Greaves tallied a TORC win to lead Toyota drivers in racing action over the weekend and the TMG 86 Cup Car made its North American racing debut in Pirelli World Challenge action.
NASCAR
Toyota NASCAR drivers recorded a pair of runner-up results at Michigan International Speedway over the weekend, while Chris Eggleston won in NASCAR K&N Pro Series West (NKNPSW) action to tighten a point's race between Toyota teammates. Martin Truex Jr. finished second with the top-Toyota entry in Sunday's Monster Energy NASCAR Cup Series (MENCS) contest at Michigan International Speedway, while Michigan native Erik Jones finished third to tie the best result of his rookie Cup season.
After leading 57 laps (of 202) and winning the race's second stage, Truex was first and positioned to contend for the win as the Cup race extended into overtime, but Kyle Larson jumped to the lead on the final restart and the Camry driver finished second. 'I just tried to do something a little different there with (Kyle) Larson behind me, but when he hit me I went and I spun the tires,' Truex, of the final restart in overtime, explained. 'Just spun them a bit and he got a run and I just went into one and spun the tires because they were so cold. 'I'm proud of everybody on the team,' Truex continued. 'They did a great job today and we had a really fast race car again. Proud of that and I hate I didn't get it done for those guys and all our fans out there, but all in all it's a good day. Michigan has just been tough. We've been fast here. We just can't get that 'W,' but we're fast here and we'll learn from it.' Byron, Michigan-native Jones led five laps e route to his third-place result, while Camry drivers Kyle Busch (10th) and Denny Hamlin (16th) led 14 and 16 laps, respectively.
---
Trending News
Photo credit:
Toyota
posted on
conceptcarz.com
Loading............
Loading............
Loading............
Loading............
Loading............
Loading............
Loading............
Loading............