Driving Impressions: 2018 ELANTRA GT A/T
By: Mark Moskowitz MD
---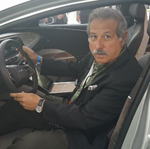 Adopt a title and you're expected to live up to it. Adding GT or Gran Turismo to your name puts you in rarified company. The descriptor suggests a high-performance luxury two or four seater capable of transporting its occupants in comfort over long journeys. It's been applied to such important cars as Ford's four-time LeMans winner and supercar, Porsche's top of the line 914-6, the high performance Mustang, the 1960's classic Maserati 3500, the multiple models of the Ferrari 250 and the Lancia Aurelia B20. Fairness adds the mention of lesser lights who claimed GT status: the Chevy Vega and Beretta and the Opel. Hyundai's Elantra GT has evolved significantly since it came on the scene as 2013 model. It's a handy little hatchback whose greatest leap forward, the gen three model, came last year in Europe where it is marketed as the popular i30. The latest iteration, available as a 2018 US model, is attractive and can be optioned with elegant interior appointments and a host of performance upgrades. But is it a 'grand tourer'? More later.
Last year the Elantra sedan received a mild styling makeover. Those improvements and more grace the hatchback GT. A continuous line extends from the vertex of headlamp assemble to the taillight. It's pleasing to the eye and adds scale to a car fitting the EPA definition of a compact. The sedan's taillights end abruptly away from the body work. The hatchback's are integrated into the liftgate giving the rear a more finished treatment. Most attractive is the new 'Cascading Grill'. Featuring scores of projections finished in gloss black and accentuated by sunlight, it's a dramatic change from the overbearing standard horizontal chrome bars. A strip of painted body work gives definition to the grill above and the hint of a flat black spoiler below. Amber LED daytime running lights border blackened functional vents enhancing the 'racey?' GT look.
The Elantra GT can be built with the creds to live up to its name. Options include a 201 horsepower turbocharged 1.6 liter four cylinder which can be mated to 6 speed manual or seven speed dual clutch automatic with paddle shifters. An upgraded multi-link suspension, 18 inch alloy wheels and larger front and rear discs complete the package. The test model came with the standard 160 hp naturally aspirated four cylinder and a single beam suspension (non-independent) in the rear. Acceleration was more than adequate and the hatchback pulled strongly at all legal speeds and beyond. Two driving modes can be engaged; 'Sport' improved responsiveness especially between twenty and sixty miles per hour. The six speed automatic transmission could be actively shifted by moving the console mounted lever toward the driver. Upshifts were smooth and rapidly performed. There was a brief but perceptible lag upon heavy acceleration.
As one would expect on the standard model, handling and steering differed only slightly from the standard Elantra sedan whose drivability had previously impressed
here
. The hatchback has a solid feel and a bit less body roll than the sedan. Hyundai claims that over half of its skeleton is made with an advanced high strength steel nearly doubling the amount used on the previous model. It's 22 percent more rigid than the previous Model and with the use of 367 feet of structural adhesive, it was able to shed 61 pounds. The hatchback was stable over bumps but certainly informed you of their presence.
The interior was heavily optioned and worthy of a GT. It's dominated by an eight inch touch screen with an abundance of bells and whistles including built in Nav, Apple CarPlay , Android Auto, and split screen function. The uprated processor, part of Hyundai's AVN 5.0 upgrade, responded to voice commands quickly and reliably. Blue Link, a concierge and safety service, was not activated in the test vehicle. There was generous use of beige leather and beige accents throughout the cabin. Seats were perforated and active ventilation through them most effective. The metallic finish on door handles and on the raised steering wheel control toggles was another plus.
The panoramic sunroof gave the interior an expansive feeling which was fine for your 5'10' (the average height for an American adult male) test pilot but might limit headroom for the very tall. The seats were firm and supportive. Side bolsters held you but did not impede you. That elegant but thicker roof encourages a GT driving position– one sits lower with arms and legs more extended than they might be in a family sedan. This position requires adjustment for perfect comfort; memory function for the 6 way power driver's seat would be a welcome option.
Cabin noise seems to be enhanced by the wide open spaces of the interior. It was a bit more than in the sedan but not bothersome and it certainly won't be noticed when the outstanding Infinity seven speaker stereo is engaged. There are storage compartments galore and holders up front for four drinks but unfortunately no spot for a Porta Potty. The central cup holder has a sliding cover, an excellent resting place for a phone. Or move the device forward for cordless charging of standard and large sized smartphones. Rear seats are comfortable and inhabitants are treated to their own directed ventilation and a view of the sky. Foot room is adequate for short hops for average size adults.
Hatchbacks are all about carrying stuff and the Elantra GT excels here. Keyless entry allows quick access to 25 cubic feet of cargo volume. Packages and stand up brown bags are easily hidden beneath a drop down shelf. Folding the seats forward increases capacity to 55.1 cubic feet. (Isn't it time for power liftgate technology to be a standard for the compact class?)
Fully outfitted* the Hyundai Elantra GT has blind spot detection, and Rear Cross-traffic Alert. The top-of-the-line GT Sport has these and Smart Cruise Control, automatic emergency braking, and Lane Keep Assist. Both could be easily described as luxury compact hatchbacks and seem appropriately priced with delivery at $27335 and $29085 respectively. The Sport, a better endowed package, seems to be the superior value especially for the performance and safety minded (no contradiction in terms here). Both models are handsome, realistically modern, and do their jobs extremely well. Is there a Grand Tourer among them? I'll wait for that first 'Sport' drive.
*Omitting such accessories as mud guards, first aid kits, wheel locks etc. Active sound system volume control, heated front seats, full LED Headlight and taillights, electronic parking brake, dual front climate controls, heated outside mirrors with integral turn signal indicators, tilting and telescopic steering wheel are among features included in the model tested but not discussed.
2018 Hyundai Elantra GT A/T
$20,350
Carpeted Floor Mats
$125
curb weight (pounds)
2943-3040
horsepower with premium fuel
161
torque (foot pounds)
150 at 4700 rpm
fuel capacity (gallons)
14
Photo credit:
Mark Moskowitz MD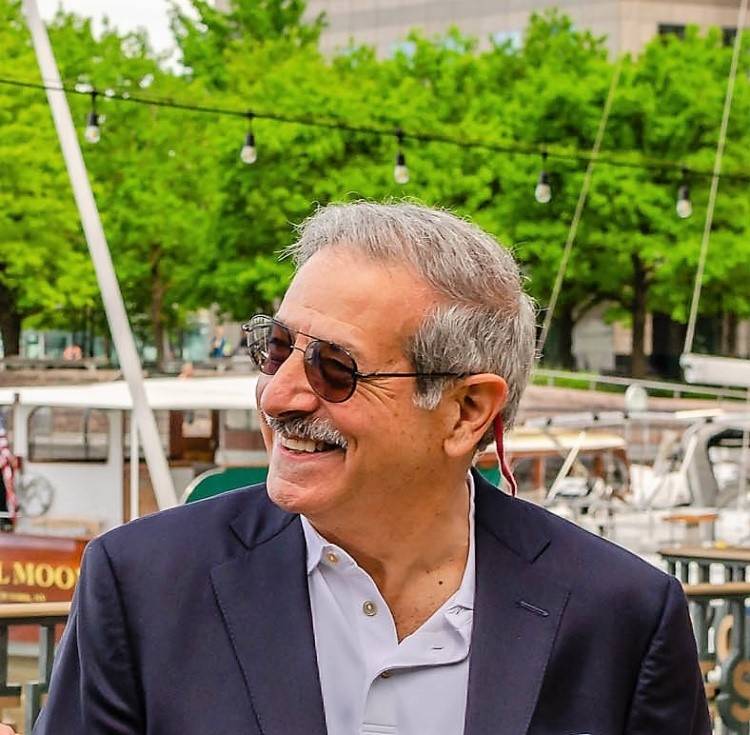 About Mark Moskowitz MD
Mark Moskowitz MD is a retired surgeon, racer, and car collector. He is director and curator of The Museum of Automobile History (pvt), manages the estate of renowned automotive artist, Carlo Demand, serves on the Board of Directors of Carolina Motorsports Park and is Vice Chairman of the Board of Directors of The Motorsports Hall of Fame of America. He is a frequent contributor to multiple motoring publications and in the past 12 months, Dr. Moskowitz has been privileged to judge concours events at Boca Raton, Pinehurst, Hershey (the Elegance), Radnor Hunt, Cobble Beach, Hilton Head, Dusseldorf, La Jolla, Monticello Raceway and Delhi, India.
Loading............
Loading............
Loading............
Loading............
Loading............
Loading............
Loading............