Blackhawk Exposition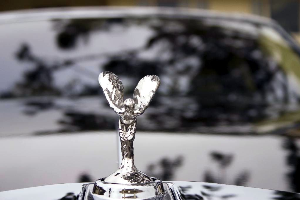 September 2005
The Blackhawk Collection is one of the world's foremost companies specializing in the acquisition and sale of both American and European classic, coachbuilt, and one-of-a-kind automobiles.
It has been the guided aim of Blackhawk Collection over the past two decades to acquire automobiles of singular beauty and historic distinction, thereby assuring customers of the Blackhawk Collection that they are able to select from one of the largest selections of automobiles for sale that are unrivaled in their importance as well as their condition.
Please enjoy the sample of the Blackhawk's exquisite collection of some of the finest automobiles ever created. These vehicles were on display during the Pebble Beach Concours weekend.