2004 Mercury Sable
2004 Mercury Sable Technical Specifications and Dimensions
These are standard specifications - not necessarily specifications for the vehicle(s) in the photo(s).
Averages
Avg. Household Income :
$45,817
Avg. Home :
$274,500
Avg. Gallon of Gas :
$2.10
The 2004 Mercury Sable measures 73.00 inches in width, 199.80 inches in length, and has a wheelbase of 108.50 inches.
For additional safety information and testing procedures, please visit the NHTSA website.
Mercury Wallpaper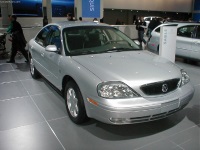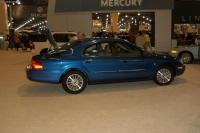 © 1998-2018. All rights reserved. The material may not be published, broadcast, rewritten, or redistributed.
© 1998-2018 Conceptcarz.com Reproduction or reuse prohibited without written consent.