Rear Entrance Tonneau
Coachwork: Thrupp and Maberly
Engine #: 4309
Registration #: Commission no. 3309

Sold for $2,805,000 at 2016 Bonhams : Quail Lodge.
The Daimler-Benz history traces back to 1886 with the introduction of the Patent Motorwagen, which is universally considered the 'birth of the automobile.' As time progressed, the Patent Motorwagen began to look dated, especially alongside the Panhard et Levassors of France, which had a very successful early motor racing career. New ideas quickly replaced old ones, and Daimler struggled to stay relevant. They introduced the first mass-produced four-cylinder and an inline eight-cylinder engine which consumed his capital, forcing him to accept investors. After disagreements, engineer Wilhelm Maybach soon left. Within a year, even Daimler left his eponymous company. Within three years, the two were persuaded to return, along with Paul and Adolf Daimler, Gottlieb's sons, who gradually took over his responsibilities. Emil Jellinek was the agent to the southern region of France. At Nice on the Cote d'Azur he presented a new Cannstatt built Daimler, but due to ongoing battles over the licensing of the Daimler-Phoenix engine in France, he decided to present it under a different name - the name he chose was 'Mercedes.' Thus, at Nice, in March of 1901, Jellinek introduced a 'new' automobile.
A year later, Maybach introduced a redesigned series of Mercedes cars which were named Mercedes-Simplex. They had several important improvements and upgrades including having a lighter engine and improved cooling.
By 1906 Mercedes had its own showroom in Times Square where it was represented by the company's longtime agent, William Steinway of the piano-making family. There were five models, ranging from 18/22hp to a 60hp model. Maybach continued outfit the cars with lightweight engines which greatly improved their performance, when compared with similar vehicles from other obese competitors.The four-cylinder T-head engines were backed by 4-speed manual transmission in unit with the differential on the cross-shaft to the double rear wheel drive chains. The cars lightweight persona, performance attributes, and luxurious amenities had an equally impressive price tag, which was achievable only by the wealthy and elite in society. An example such as this particular car was priced at more than 20,000 marks in Germany, which equated then to roughly $7,500, a sum which would have bought you 8 Cadillacs at that time, or 3 Packards or Wintons. Nevertheless, more than 1,500 Mercedes-Simplex were sold in this era. However, it is believed that only 20 pre-1905 Mercedes of all models exist in modern times, and just 6 of which are of this larger model size.This particular example is a 28-32HP Five Seat Rear Entrance Tonneau. It was commissioned by Emil Jellinek on July 24, 1903 for delivery to the British Agency J.E. Hutton Ltd on London's Shaftesbury Avenue. Their client was Richard Bayly of Plymouth, in the Southwest of England. It was given a body by Messrs. Thrupp & Maberly.The car has a history which is known from new. It was registered new with the local Devon County Council license plate 'T 136', as the 136th car registered in that area. It is understood that the Bayly family kept the car until 1908, and that by the outset of the war it was out of use and was donated to the War Department for military use. It is believed that after the Great War of 1914-1918, the car returned from the Western Front in France to one of a series of vehicle depositories located near Plymouth. There it was sold by the War Disposals Board to a local farmer. It was discovered there in the 1970s by a Veteran Car enthusiast. At the time, the car still had its commission plate on the dash toe-board. Its discoverer, Oliver Gray acquired the car at this point and set about restoring the Mercedes. The project progressed slowly over the next decade. Mr. Gray carefully constructed a new four/five seater body of the type frequently fitted to these cars. It was not until 1983 that the car was 'fired-up' and returned to the road.
Mr. Gray regularly campaigned the car, competing on many London to Brighton Veteran Car Runs and always completing the event. In the late 1990s with his age advancing, Mr. Gray made the decision to part with the Mercedes. It was presented at a Brooks (Bonhams) auction in April 1999 when it passed to the Corner Family. In their care, the car received refurbishment once again and was exercised frequently, attending London to Brightons and other events associated with the marque as its Centenary and other anniversaries for the brand took place in this era.
In the last few years, ownership has passed to its present custodian. It was given a full mechanical refreshing. The car has continued to be used, including a handful of London to Brighton Veteran Car Runs, two Gordon Bennett reenactment runs and other 'Brass Era' car events. The car is finished in Royal Blue with deep red button back leather upholstery, and is fitted with large brass accoutrements.
By Daniel Vaughan | Nov 2016
Rear Entrance Tonneau
Coachwork: Thrupp and Maberly
Engine #: 4309
Registration #: Commission no. 3309

Sold for $2,805,000 at 2016 Bonhams : Quail Lodge.
The Mercedes Simplex 28/32 and 40/45 models were launched in 1903 for the 1904 model year. This 28/32 model was ordered by Emil Jellinek in July 1903 for delivery to the British Mercedes Simplex agency J.E. Hutton on London's Shaftesbury Avenue. It was ordered for Richard Bayly, a wealthy timber merchant, and was the first of its type to be fitted with a special body by the British coachbuilders Thrupp & Maberly. The Bayly family donated it to the War Department for military use in 1914, and after returning from the Western Front in France, it was sold to a local farmer and began its third 'career' working on the farm. After many years of agricultural service, the car was discovered by Oliver Gray in the 1970s, and after a 10-year restoration, it was finally returned to the road. Since its recommissioning it has been successfully driven on many London to Brighton Veteran Car Runs. Its current owner acquired the car in 2016.
1904 Mercedes Model 28/32 HP
2016 Bonhams : Quail Lodge
Pre-Auction Estimates :
USD $2,500,000-USD $3,000,000
Sale Price :
USD $2,805,000
Recent Sales of the Mercedes Model 28/32 HP
(
Data based on Model Year 1904
sales)
Mercedes Model 28/32 HPs That Failed To Sell At Auction
1904 Mercedes Model 28/32 HP's that have appeared at auction but did not sell.
| Vehicle | Chassis | Event | High Bid | Est. Low | Est. High |
| --- | --- | --- | --- | --- | --- |
Vehicles With Comparable Market Values
Similar sales to the $2,805,000 range.
1973 Ferrari 365 GTS/4 Daytona Spider By Scaglietti
Chassis#:16839
Sold for $2,699,358
2022 RM Sothebys : Monaco Grimaldi Forum
2020 McLaren Speedtail
Chassis#:SBM23GDG1LW403087
Sold for $2,700,000
2022 RM Sothebys : Amelia Island
2014 FERRARI LAFERRARI COUPÉ
Chassis#:ZFF76ZHB000203343
Sold for $2,887,798
2022 Bonhams : Les Grandes Marques du Monde à Paris
1966 Ferrari 275 GTB/4 by Scaglietti
Chassis#:09021
Sold for $2,676,459
2022 RM Sothebys : Paris
1992 Ferrari F40
Sold for $2,750,000
2022 Mecum : Kissimmee
2016 Ferrari LaFerrari
Chassis#:ZFF76ZHB000214218
Sold for $2,892,165
2021 RM Sothebys : London
1914 Stutz 4E Bearcat
Chassis#:2250
Sold for $2,920,000
2021 Gooding & Company : Pebble Beach Concours Auction
1992 Ferrari F40
Chassis#:ZFFMN34A7N0093518
Sold for $2,892,500
2021 Gooding & Company : Pebble Beach Concours Auction
1961 Aston Martin DB4GT Sanction II Zagato
Chassis#:DB4GT/0196/R
Sold for $2,755,000
2021 RM Sothebys : Monterey
1967 Shelby 427 'Semi Competition' Cobra
Chassis#:CSX3045
Sold for $2,860,000
2021 Mecum : Monterey
1994 Bugatti EB110 Super Sport
Chassis#:ZA9BB02E0RCD39015
Sold for $2,755,000
2021 RM Sothebys : Monterey
1966 FERRARI 275 GTB BY SCAGLIETTI
Chassis#:08641
Sold for $2,733,433
2021 RM Sothebys : Milan 2021
1968 Ferrari 275 GTB/4 by Scaglietti
Chassis#:10987
Sold for $2,810,000
2021 RM Sothebys : Amelia Island Auction
1967 Chevrolet Corvette L88 Coupe
Sold for $2,695,000
2021 Mecum : Glendale
1960 Aston Martin DB4GT Coupé
Chassis#:DB4GT/0113/R
Sold for $2,749,931
2021 Bonhams : Legends of the Road
1952 Ferrari 225 S Berlinetta by Vignale
Chassis#:0164 ED
Sold for $2,810,000
2020 RM Sothebys : The Elkhart Collection
2003 Ferrari Enzo
Chassis#:ZFFCW56A530132654
Sold for $2,782,500
2020 RM Sothebys : Amelia Island Auction
1965 Ferrari 275 GTB 6 Carburateurs
Chassis#:6785
Sold for $2,740,417
2020 Artcurial : Retromobile
1939 Alfa Romeo Tipo 256 Coupe
Chassis#:915014
Sold for $2,755,000
2019 Gooding & Company : Pebble Beach
1967 Ferrari 275 GTB/4
Chassis#:275GTB410735
Sold for $2,750,000
2019 Mecum : Monterey
1904 Mercedes Model 28/32 HP Profiles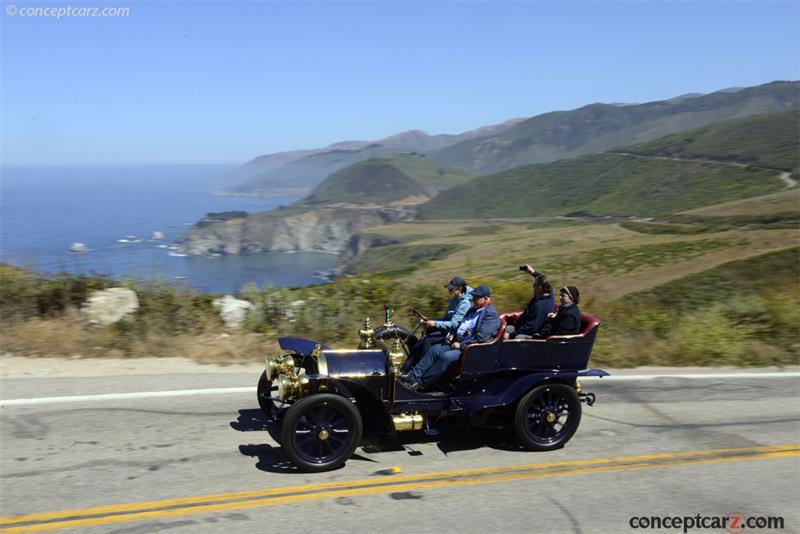 Coachwork: Thrupp and Maberly
Engine #:
4309