Sold for $407,000 at 2009 Pebble Beach Auction : Gooding & Company.
The chassis for this car left the factory on November 27th of 1924. It was given a Coupe de Ville coachwork by Carrosserie Kellner from Paris. It remained in the original owners cars until the late 1920s, when it passed to another Hispano-Suiza client. In the late 1960s, the car was discovered in the French countryside. It would remain in a one-family ownership for forty years.
In 2009, this Hispano-Suiza was offered for sale at Gooding & Company's Auction in Pebble Beach. The lot was estimated to sell for $350,000 - $450,000. As bidding came to a close, the lot had been sold for the sum of $407,000, inclusive of buyer's premium.
By Daniel Vaughan | Jan 2010
2009 Pebble Beach Auction : Gooding & Company
Pre-Auction Estimates :
USD $350,000-USD $450,000
Sale Price :
USD $407,000
1924 Hispano Suiza H6B Auction Sales
Recent Sales of the Hispano Suiza H6B
(
Data based on Model Year 1924
sales)
Hispano Suiza H6Bs That Failed To Sell At Auction
1924 Hispano Suiza H6B's that have appeared at auction but did not sell.
| Vehicle | Chassis | Event | High Bid | Est. Low | Est. High |
| --- | --- | --- | --- | --- | --- |
Vehicles With Comparable Market Values
Similar sales to the $328,022 range.
1998 Lamborghini Diablo VT Roadster
Chassis#:ZA9RU31B3WLA12866
Sold for $330,000
2022 Mecum : Monterey
1965 Chevrolet Corvette Custom Coupe
Chassis#:194375S102022
Sold for $330,000
2022 Mecum : Monterey
1954 Arnolt-Bristol Bolide Works Roadster by Bertone
Chassis#:404/X/3046
Sold for $329,500
2022 RM Sothebys : Monterey
1969 Ford Mustang Boss 429 Fastback
Chassis#:9F02Z198877
Sold for $330,000
2022 Mecum : Monterey
1956 Alfa Romeo 1900C Super Sprint Barchetta
Chassis#:AR1900C 10098
Sold for $329,757
2022 Bonhams : The Gstaad Sale
1967 FORD MUSTANG ELEANOR TRIBUTE EDITION
Chassis#:7T02T267255
Sold for $330,000
2022 Barrett-Jackson : Las Vegas
1958 CHEVROLET CORVETTE CUSTOM TOPLESS ROADSTER
Chassis#:UTR06952
Sold for $330,000
2022 Barrett-Jackson : Las Vegas
1961 Ferrari 250 GTE 2+2 Series I By Pininfarina
Chassis#:2619
Sold for $327,333
2022 RM Sothebys : Monaco Grimaldi Forum
2006 Ferrari Superamerica
Chassis#:ZFFGT61B000143790
Sold for $327,333
2022 RM Sothebys : Monaco Grimaldi Forum
2005 Ferrari Superamerica
Chassis#:ZFFGT61AX50143918
Sold for $330,000
2022 RM Sothebys : Fort Lauderdale
1991 Ford RS200
Chassis#:SFACXXBJ2CGL00120
Sold for $326,496
2022 Artcurial : Retromobile
1949 Fiat-Simca 1500 Spider Spéciale Le Mans 1950
Chassis#:902632
Sold for $329,129
2022 Artcurial : Retromobile
1959 JAGUAR XK150S 3.8 OTS
Chassis#:T832110 DN
Sold for $330,961
2022 Bonhams : Les Grandes Marques du Monde à Paris
1970 Dodge Hemi Challenger R/T
Chassis#:JS23R0B113492
Sold for $329,500
2022 Worldwide Auctioneers : Scottsdale Arizona
1968 CHEVROLET CORVETTE L88
Chassis#:194378S415053
Sold for $330,000
2022 Barrett-Jackson : Scottsdale, Arizona
2022 CORVETTE STINGRAY CONVERTIBLE IMSA GTLM CHAMPIONSHIP EDI
Chassis#:1G1YC3D45N5102289
Sold for $330,000
2022 Barrett-Jackson : Scottsdale, Arizona
1957 CHEVROLET BEL AIR CUSTOM CONVERTIBLE
Chassis#:VC57L187632
Sold for $330,000
2022 Barrett-Jackson : Scottsdale, Arizona
1958 DODGE W300M POWER WAGON CUSTOM PICKUP
Chassis#:L6W3ML26416
Sold for $330,000
2022 Barrett-Jackson : Scottsdale, Arizona
1970 CHEVROLET CHEVELLE LS6
Chassis#:136370K145045
Sold for $330,000
2022 Barrett-Jackson : Scottsdale, Arizona
1967 FORD MUSTANG ELEANOR TRIBUTE EDITION
Chassis#:7F02C120357
Sold for $330,000
2022 Barrett-Jackson : Scottsdale, Arizona
1924 Hispano Suiza H6B Profiles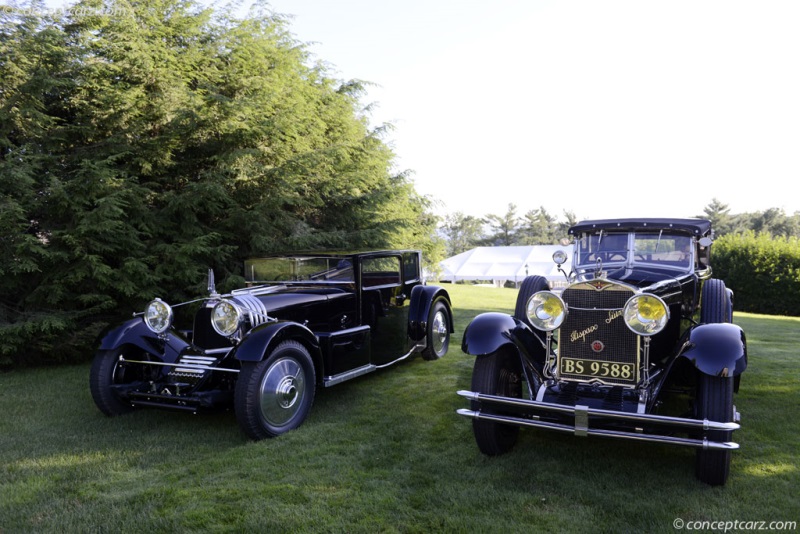 Coachwork: Saoutchik
Chassis #:
10960