1988 Mercedes-Benz 560 SL
T
he American car importer, Max Hoffman, made recommendations that the American car market was primed for a toned-down grand-prix car. This void was first filled by Mercedes-Benz in the post-war market with its 300 SL. Though separated by three generations, the 560 SL was an American-marketed-only roadster powered by the largest of the V8 engines offered in the era.
The all-new Mercedes-Benz SL or code name R107 was introduced to the public in spring of 1971. This personal luxury sports car, nicknamed der Panzerwagen or 'Armored Car' for weighing in at more than 3,400 pounds, had a completely new body, with safety refinements and new luxury features. The completely redesigned SOHC engine displaced 4.5-liters and mated to a 3-speed automatic transmission.
In 1981, Mercedes-Benz launched the 380SL was introduced a 3.8-liter V8 aluminum engine that was lighter and more efficient. In the summer of 1985, the Mercedes-Benz 560SL was launched for the 1986 model year. Power was derived from an all-new 5.6-liter aluminum engine giving it more horsepower and higher compression. The interior was updated and it received a driver's airbag.
For 1988, the Mercedes-Benz 560SL 2-door roadster had a base price of $61,100. The overhead-cam V8 engine displaced 338.5 cubic-inches and offered nearly 240 horsepower. A four-speed automatic transmission was standard. Disc brakes could be found in the front and the back.
by Daniel Vaughan | Dec 2016
---
Related Reading : Mercedes-Benz 560 History
Produced between 1979 to 1991, the Mercedes-Benz W126 was an S-class that produced a total of more than 800,000 units in combines sales of various models. This production total has made it the most popular Mercedes-Benz S-Class to this day. The W126 was available as a long- (SEL, SL) ad short wheel base (SE, SD) sedan, and also as a coupe (SEC). Unveiled in September of 1979 at the IAA in Frankfurt,....
Continue Reading >>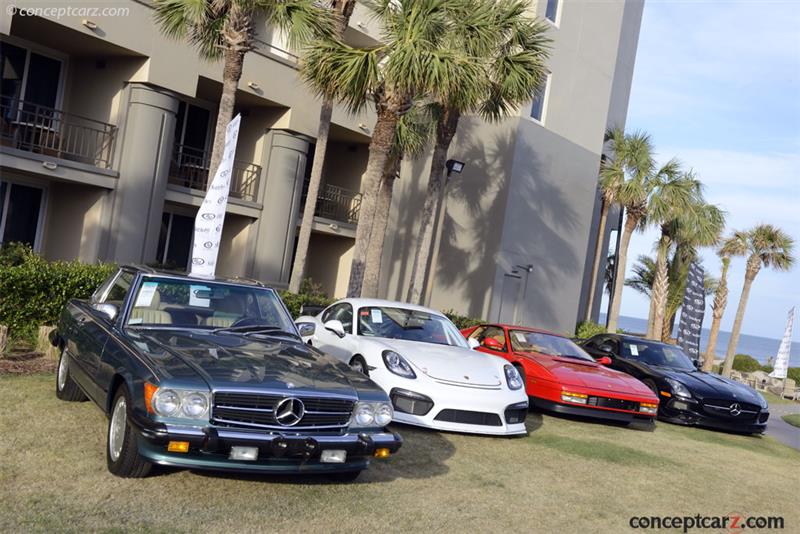 Chassis Num: WDBBA48D4JA076089

Beginning with the Gullwing of the 1950s, the SL has been the most sporting model in the company's lineup range of vehicles for over six decades. It combined luxury and high performance in a stylish package. A replacement for the popular second gener....[continue reading]
Roadster
Chassis #: WDBBA48D4JA076089