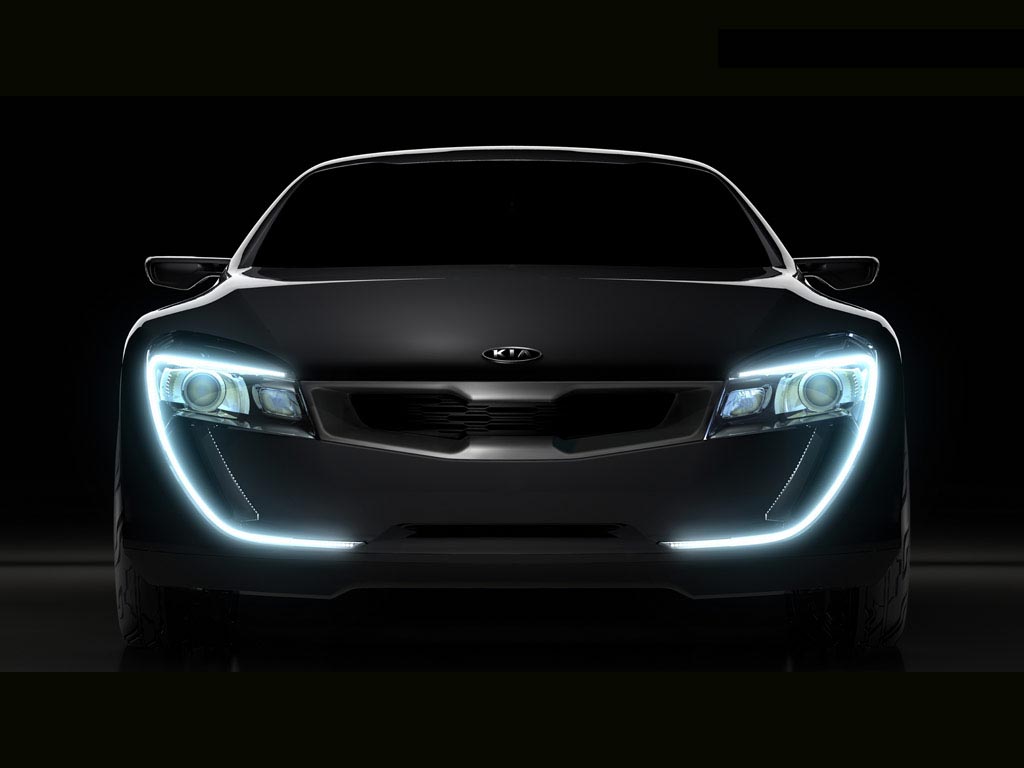 2007 Kia Sports Coupe Concept
Kia Motors Corporation has confirmed that its all-new sports coupe concept car will make its World Premiere at this year's Frankfurt International Motor Show on 11 September.

Conceived by Kia's design team in Europe under the guidance of Chief Design Officer, Peter Schreyer, and manufactured in Europe, the new concept car, whose name remains secret at present, is a 2+2 coupe with an imposing road presence.

Revealing the first 'preview image' of the new car, Schreyer enthused, ''Kia has given me the opportunity to shape its whole brand design and character. Seldom does a designer have such a clean sheet to work with. We started this exciting journey with the Kia ex_cee'd cabrio concept at the Geneva Show back in March, and at Frankfurt I'm sure Kia will surprise the entire automotive world when people see our new sports coupe concept in the metal.''Source - Kia Motors Corporation

Akio Toyoda hosts event showcasing commitment to design NEW YORK (April 19, 2013)—In its ongoing pursuit of innovation, Lexus is pushing the boundaries of technology, craftsmanship and design. This dedication to design was celebrated at...
Announcing the award on Friday (1 March), Steve Fowler, Car Buyer Editor-in-Chief, said The GT86 is a fine example of Toyota doing what it does best understanding the needs of a target market and delivering – in this case a focused sports car thats...
© 1998-2020. All rights reserved. The material may not be published, broadcast, rewritten, or redistributed.
© 1998-2020 Conceptcarz.com Reproduction Or reuse prohibited without written consent.